Lexington, Ky.—Aug. 13
Baroness Of Locheil has a tradition at USEF Pony Finals, and that's winning. In 2019 she won the medium green title with Maddie Tosh and followed it up with the medium pony hunter title with Elle Boyd. So coming into this year, Vivian Golden hoped that she could continue that winning streak alive.
"There was a lot of pressure," she said. "I ride better under pressure, so I just kind of channel it and use it to help me."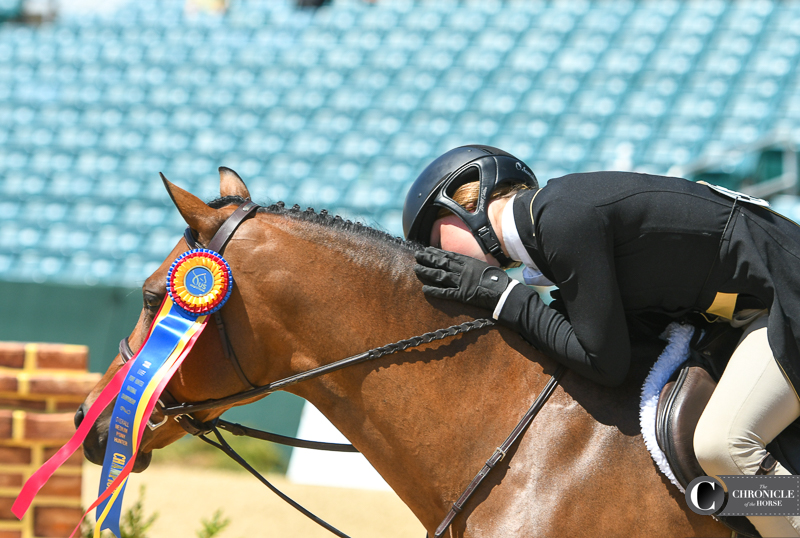 The pair sat 33rd overnight heading into today's over fences class for the medium pony division.
Following trainers Scott Stewart and Amanda Lyerly's advice of "reset on the ends of the ring and slow down, stay deep in my turns, straightness," they earned massive scores of 90, 88.93, and 94 to take the win over fences. That gave them a division total of 1036.68 to take the division championship ahead of JJ Torano and Paris Charm (1036.5). They also took the reserve grand pony hunter championship behind Aundrea Hillyard and Goldmark.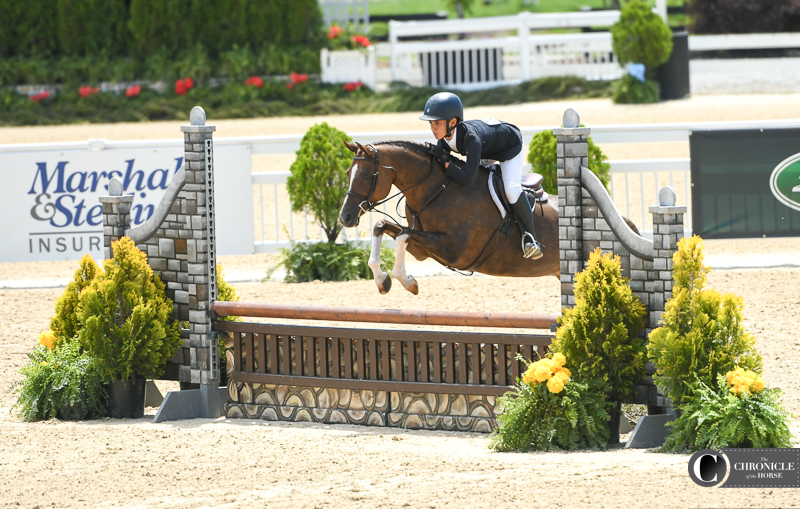 "She was very good," said the 13-year-old from Wyomissing, Pennsylvania. "She was super smooth, and she really felt good today because sometimes she can be a little cranky and stuff, but she was really good."
Golden started riding Betsee Parker's 9-year-old Welsh Pony cross (Mapleside Mr. Magic—Champlain's Good As Gold) in January of this year. She described "Twinkle" as "very sweet, kind of sassy. She doesn't like you to go in her stall."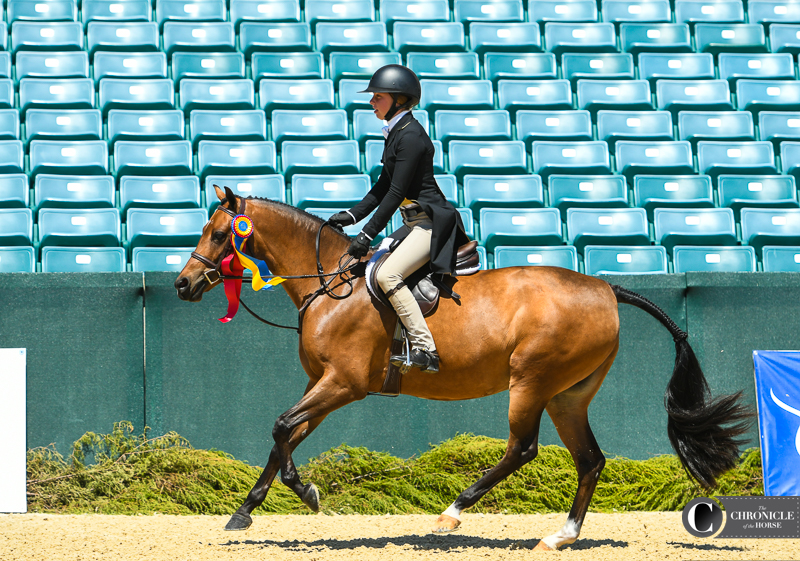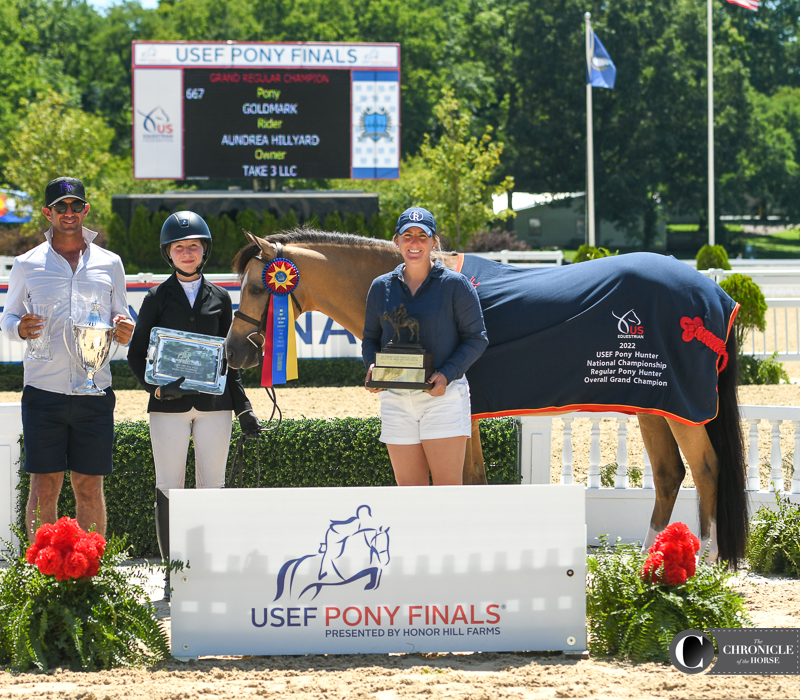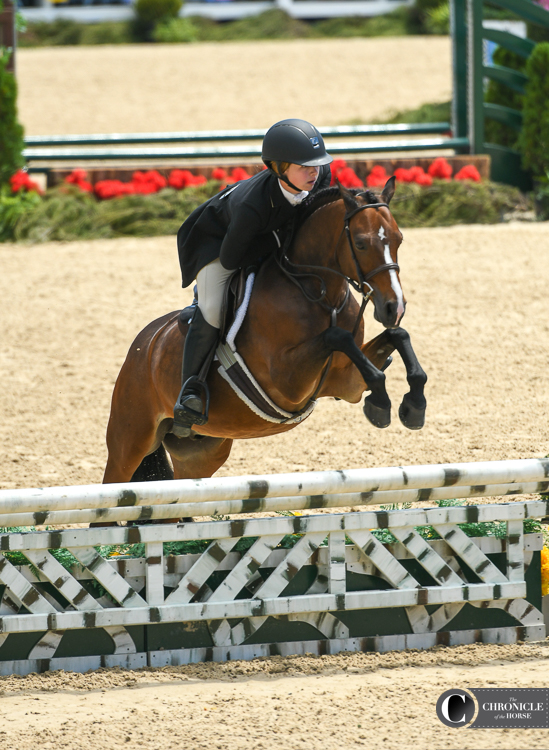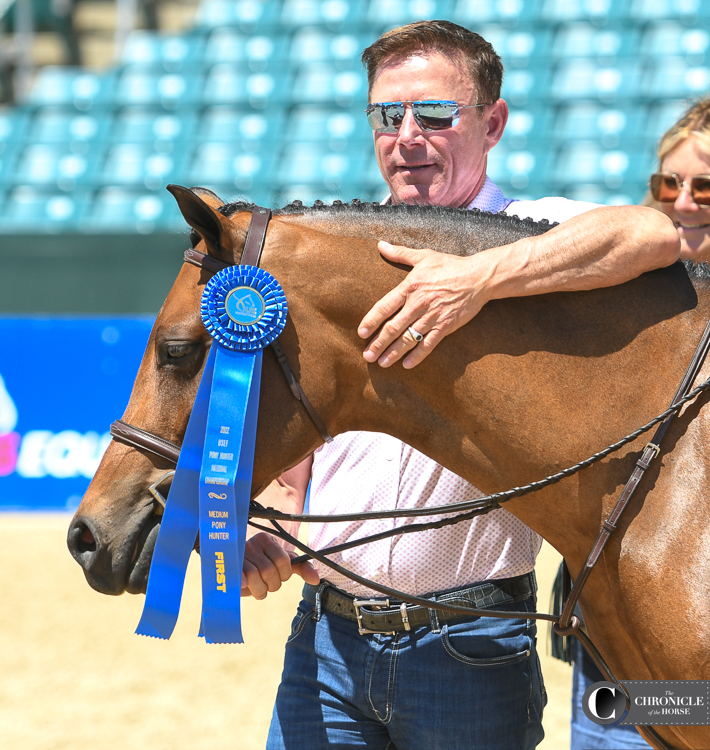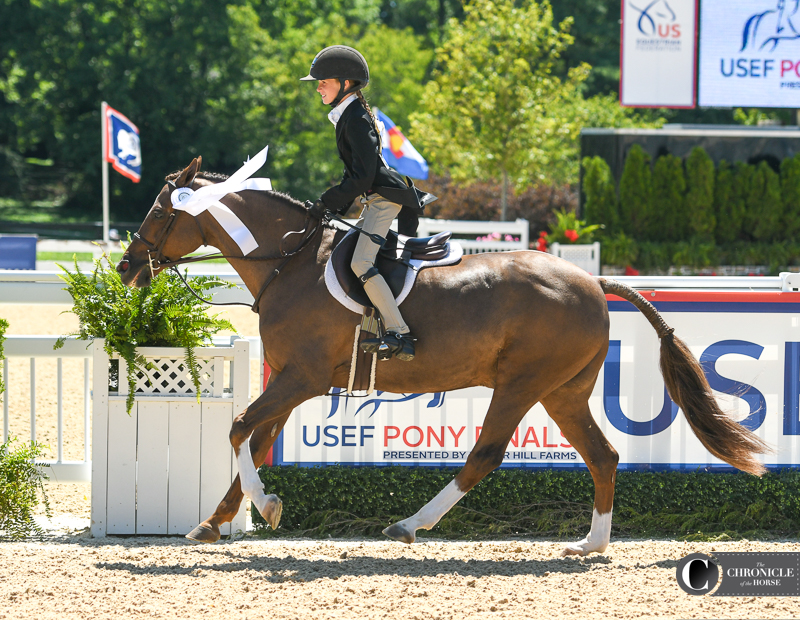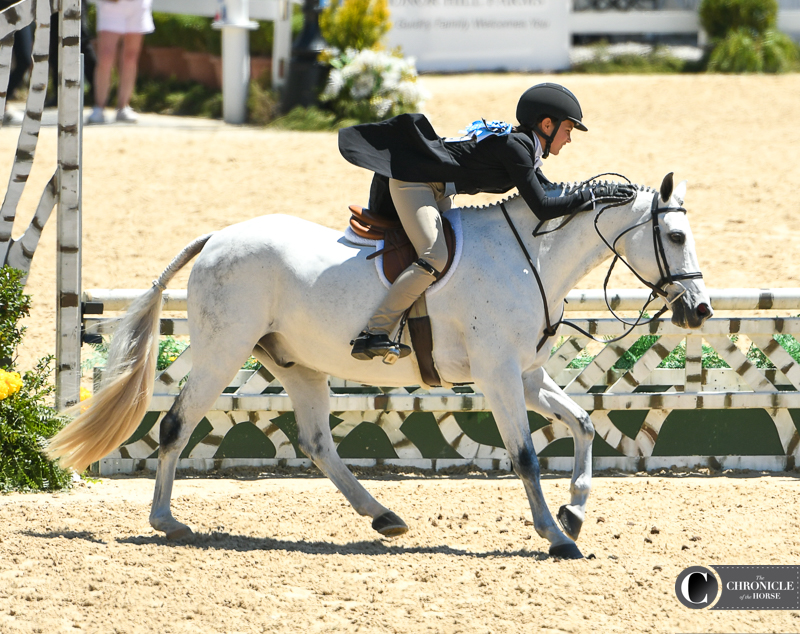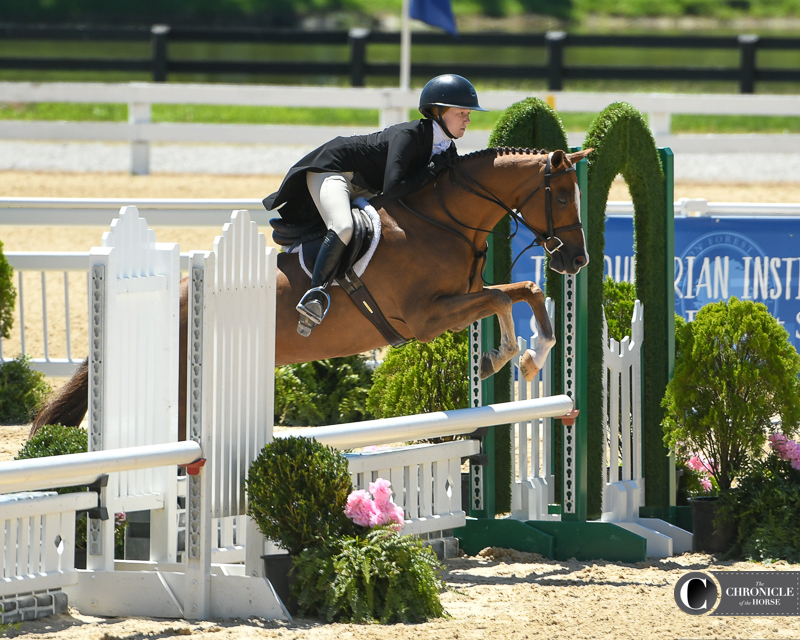 Useful links and information: