Del Mar, Calif.—Feb. 3
Valerie Colsant has brought up Virtuoso from the beginning, and their 11-year partnership showed as they took home a national open Grand Prix win at the Adequan West Coast Dressage Festival this weekend (64.07%).
Colsant runs the small private Pas De Deux Farm in Murrieta, California, where she teaches several lower level students, and trains with Kathleen Raine.
She bought the 16-year-old U.S.-bred Dutch Warmblood gelding (Ferro—Davinesse) from his breeders Mark and Kim Carter.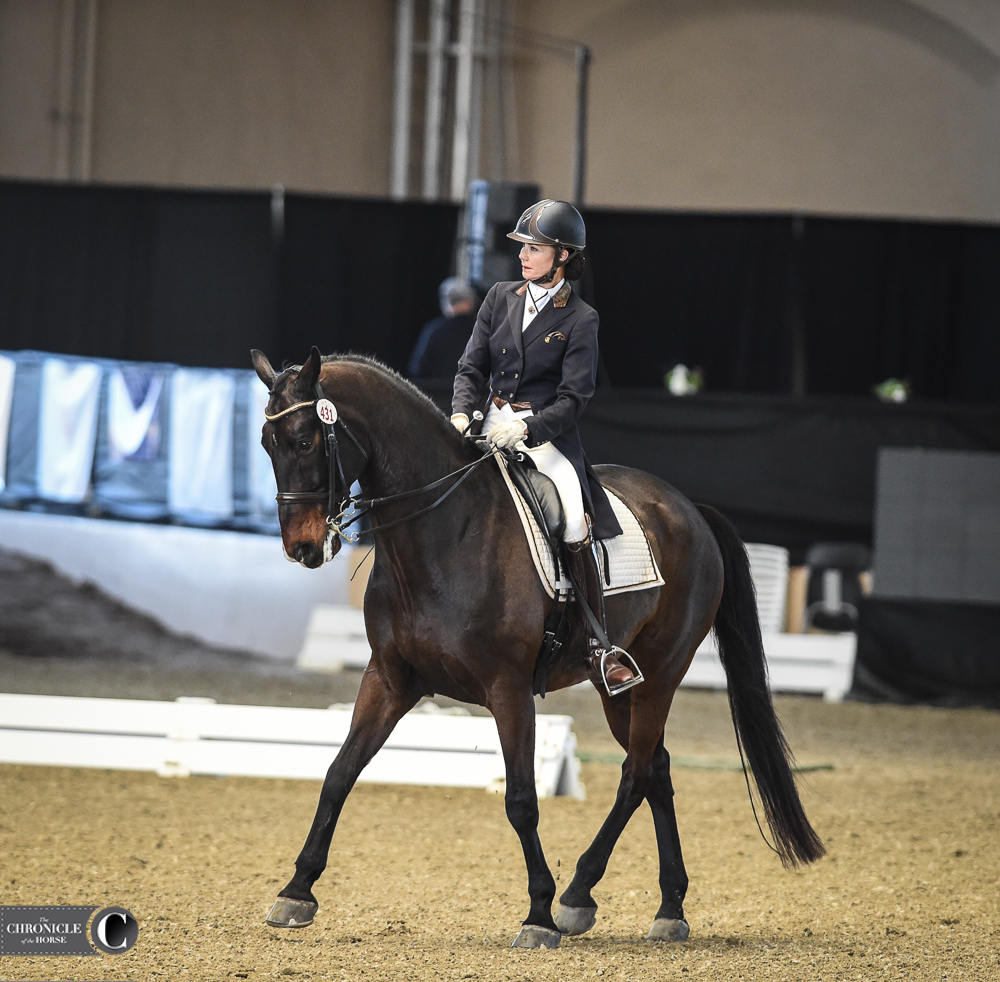 Colsant, 57, had actually kept "Virtue" at her barn for the Carters when he was 2 during the rainy season and had her eye on him. She bought him when he was coming 5 and started from training level doing "99.9% of the riding."
The pair moved up to Grand Prix in 2015 and have been steadily improving their scores.
"He's been super—great temperament, really pretty forward. As a youngster the only thing we ever had issues with in the training was a little bit with the changes at first," she said.
Virtue is Colsant's first Grand Prix horse, so earning a win this weekend was especially meaningful.
"It's a great feeling to bring them along from a baby, to bring them to their first show," she said. "We just have such a great relationship. I feel like I know that horse inside out. It's a really nice feeling. It sounds kind of quirky, but you feel as one being, and with this horse that's how I feel."
Virtue loves trail riding and has a very playful personality according to Colsant.
"He whinnies every morning when he sees me. He's like a little kid—like a 3-year-old. Very mischievous with a big personality," she said.
Colsant was pleased with her tests this weekend and hopes to continue to improve throughout the season.
"I really couldn't have asked for more. I had to ride a little conservatively in the piaffe/passage because we've had some kicking out in those transitions. That needs to be bigger with more elevation and quicker, but I had to ride them more conservative to not get the resistance," she said. "I did the Grand Prix Special [for the first time] at the Galway show [AWCDF I] and I would like to clean up our Grand Prix and hope for higher scores and to strengthen that piaffe/passage."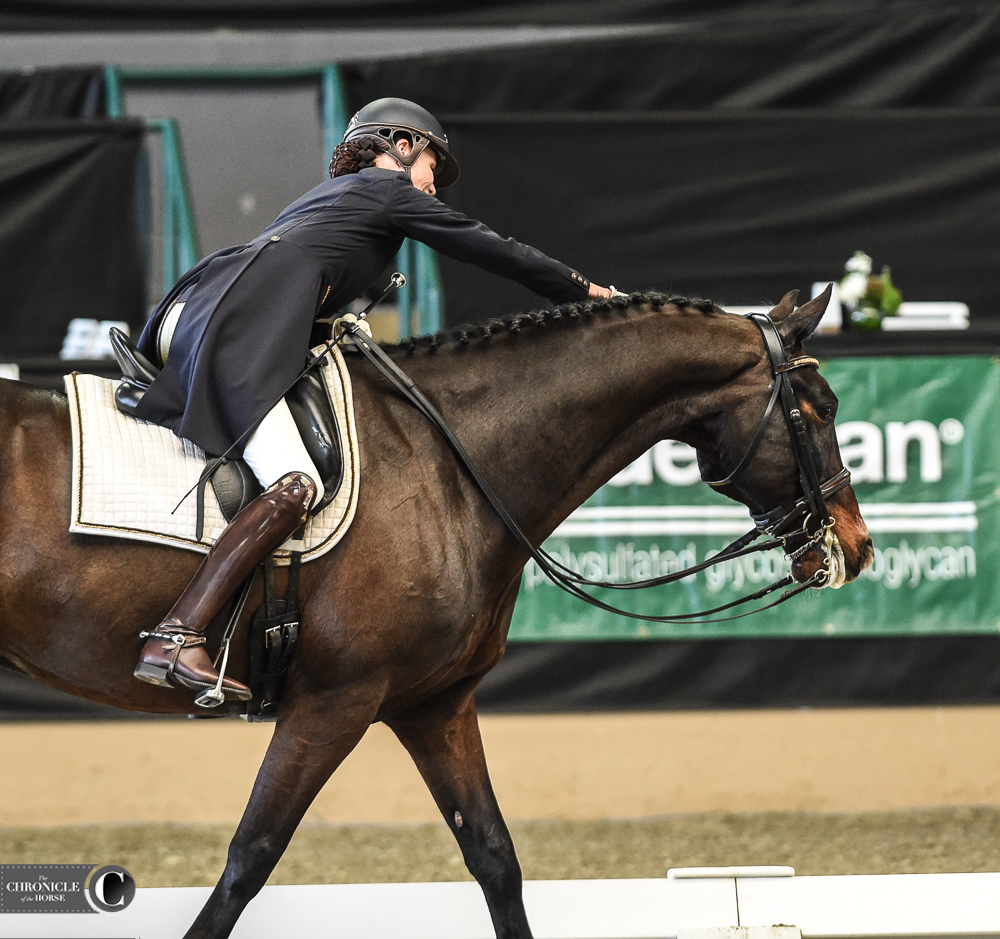 For more from the Adequan West Coast Dressage Festival, click here.