Raeford, N.C.—March 24
Doug Payne and Vandiver have been knocking on the door of a win since pairing up in 2015, but it's always eluded them.
Second place finishes last year at the Pine Top CIC*** (Georgia), The Fork CIC*** (North Carolina) and the USEA American Eventing Championships (North Carolina) showed they were competitive, but Payne knew something was missing from their cross-country performances.
"The last year I've been trying to figure out ways to be more and more efficient and not waste any time in setting up," he said. "He helps you out a lot because he's quite careful and very smart and genuine, so you honestly don't have to spend that much time preparing. You can come in a little hot, and he's always there to help me out."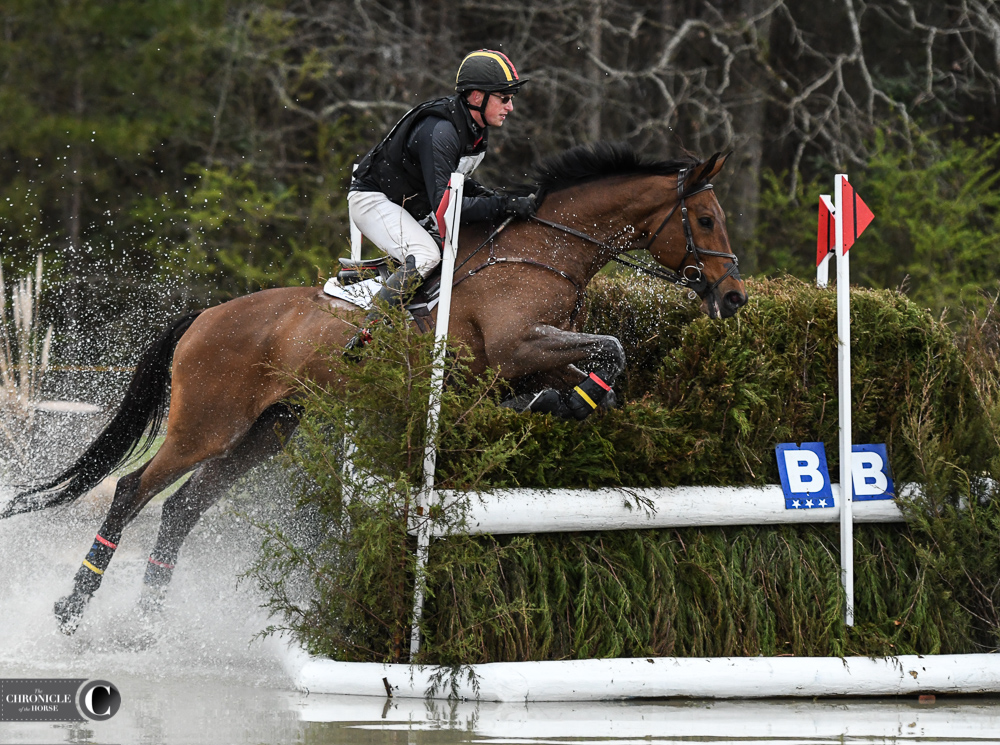 Payne used his trust in "Quinn," a 14-year-old Trakehner gelding owned and bred by Debi Crowley, to his advantage today over Ian Stark's cross-country course at the Cloud 11-Gavilan North LLC Carolina International CIC*** and came home with the win. He was the only rider to make it under the optimum time of 6 minutes 51 seconds. He also finished eighth with Getaway, who's new to the level.
"I thought it was pretty stiff but fair and rewarded forward riding, and I did my best to try to accomplish that," he said.
Payne is on the organizing committee for the event and said he thought there was improvement in the footing, which had been an area that needed attention based on rider response.
Watch Payne's ride via EQSportsNet.
"I think it was a vast improvement," he said. "I think I can speak for the committee in that every year we're trying to make it significantly better. There are still spots that could use more improvement, but we're well aware of it and already have plans in place for next year to make it even better still."
Payne's not sure how the year will pan out in regards to a run for the FEI World Equestrian Games (North Carolina) team, but for now he has his eye set on the Land Rover Kentucky CCI**** in April.
"I just really hate losing, so every place that we go I'd like to win on all of them all the time!" he said. "That's my driving factor every day. And hopefully if your process is such that you're continuing to improve and trying to get better, hopefully you have an opportunity to get on a team and go."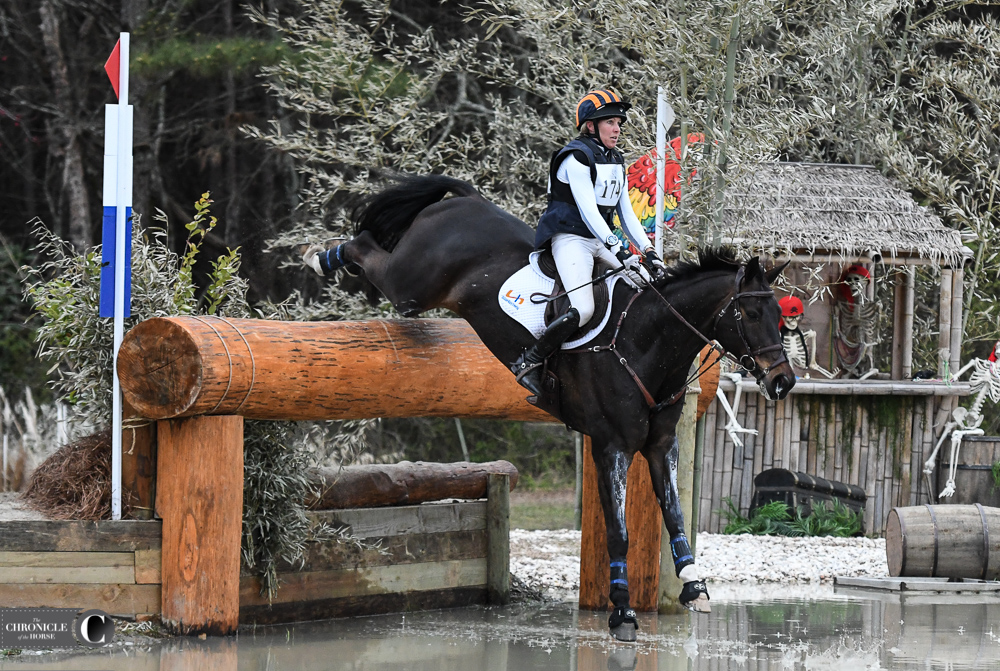 Liz Halliday-Sharp finished second with Fernhill by Night and fourth with Deniro Z. She survived a hairy moment at the first water with Deniro Z over the big drop, but saved it and finished strong.
She thought maybe the ground on take off was an issue since the gelding doesn't normally hesitate coming off the ground.
"He's such an honest horse," she said. "I got lumped pretty hard in the face and was kind of seeing double on my way up to the trakehner, so I lost a bit of time! I was a little too careful down the hill after that, but I couldn't be happier with the horse. He got better and better as he went. He's such an honest, incredible horse, and I love him to pieces."
Fernhill By Night has found his place doing CICs, and he was better than ever according to Halliday-Sharp.
"I said 15 would be his year, and this is the best he's ever gone," she said. "I was thrilled with him. Great job by Doug, because I don't think I could have made the time on 'Blackie' because he needs looking after a little bit. I think that was what you needed today. It was a fast round but a positive experience.
"It was a tough track," she added. "All the hills, and I think the time was tighter definitely. It was a lot to do, and I think the ground was pretty loose in a lot of places so you couldn't go as fast around the turns as you would have wanted to—a lot of twists and turns. You wanted a really nippy horse to make the time. I'm thrilled with my horses."
Of 54 starters 41 finished. Four riders retired after stops and five fell off. No serious injuries to horses or riders were reported. Leader Kim Severson and Cooley Cross Border both fell when the gelding hung a leg at the log into the first water at 12a, although the live scoring still says it was a rider fall. Severson went to the hospital as a precaution.
Katie Ruppel and Foreign Affair both fell at 19a, the second water complex, when the gelding left a leg.
Chris Talley and the stallion Sandro's Star fell at 20a, an open corner, but both got up and the horse took some time to catch. Talley's score is still recorded as a rider fall.
Sable Geisler and Devil Munchkin fell at fence 3, but both walked away.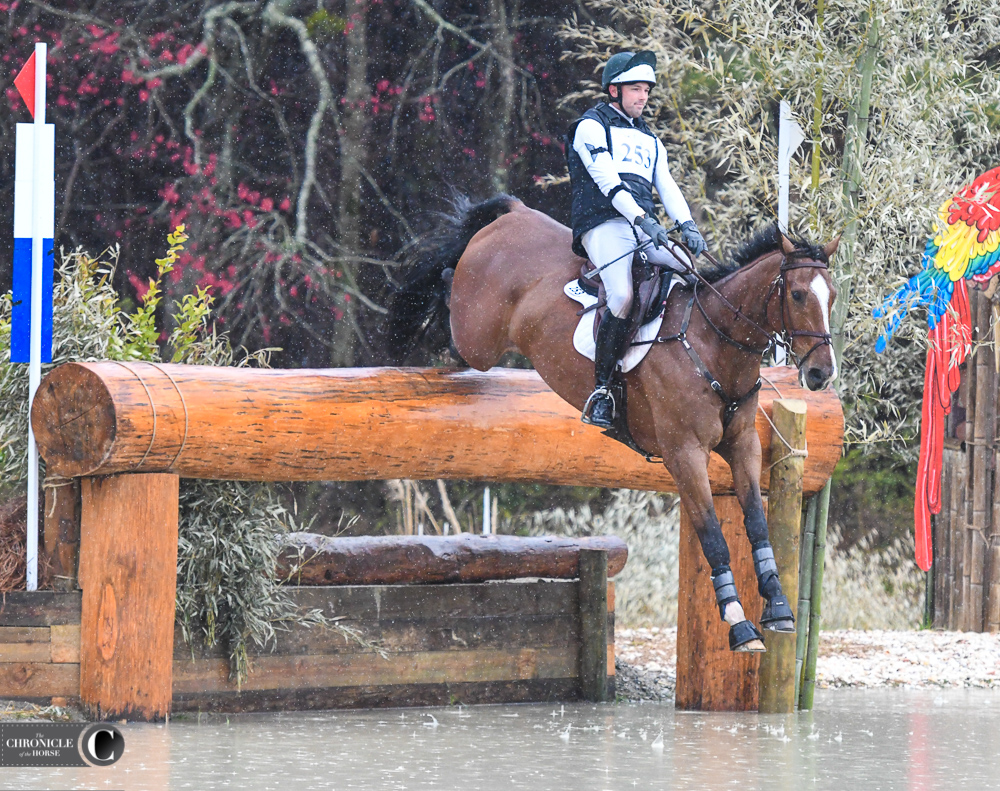 The rain held off all day until the advanced division when it poured. As a result, 20 of 26 pairs ran and every pair picked up double-digit time penalties.
Will Coleman and Off The Record moved into the lead from fifth after dressage. He's also third on Tight Lines.
"He was just sensational," said Coleman of the 9-year-old gelding. "He was perfect in his first advanced. I've had him since he was four, and every time you move a horse up to advanced you see a little more of what they're made of. I couldn't be any more impressed with how he ran today. It was pissing down rain. Three- and four-star horses were bombing out at the [first] water, and he was just really superb the whole way around."
Coleman's four-star horse Tight Lines was feeling ready to run today despite the weather. "He's one of the best cross-country horses I've ever ridden," he said. "He's incredibly fast. I went out with a little bit of a plan to be steady, but he wants to go for time every time he goes out on course. He was great. I really have no complaints other than I hope he stops pulling my arms out! He lives for the cross-country. It's a work out, but a very cool feeling."
Caroline Martin and Cristano Z took a hard fall in the division. The gelding was up quickly, and Martin was a bit stunned, but was taken to be checked out by the medical team.
Katie Ruppel fell from Houdini after landing from 12a, but she got up, and the horse walked home. Erin Risso fell from Kinard Rhythm at fence 7 but both walked home.
The advanced riders will finish tomorrow with show jumping at 8 a.m.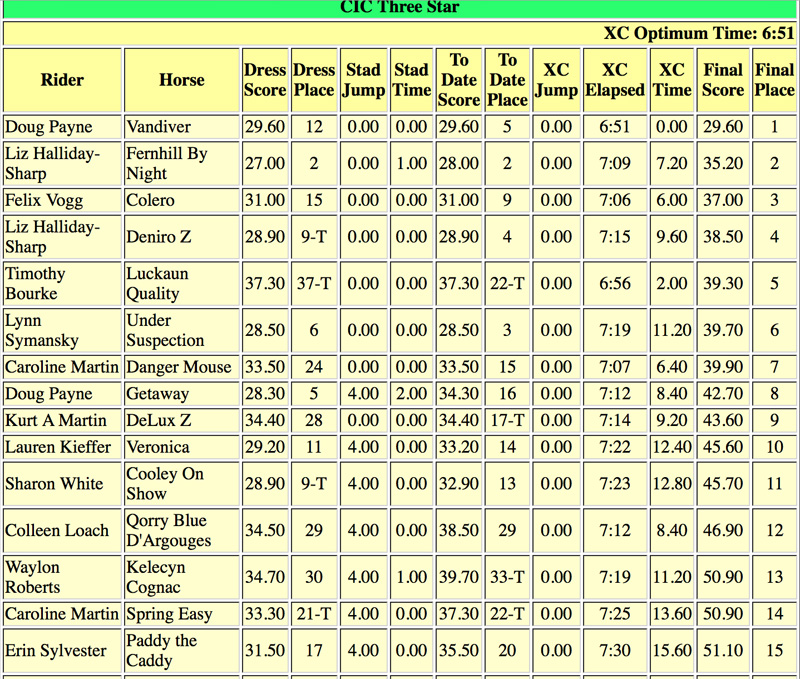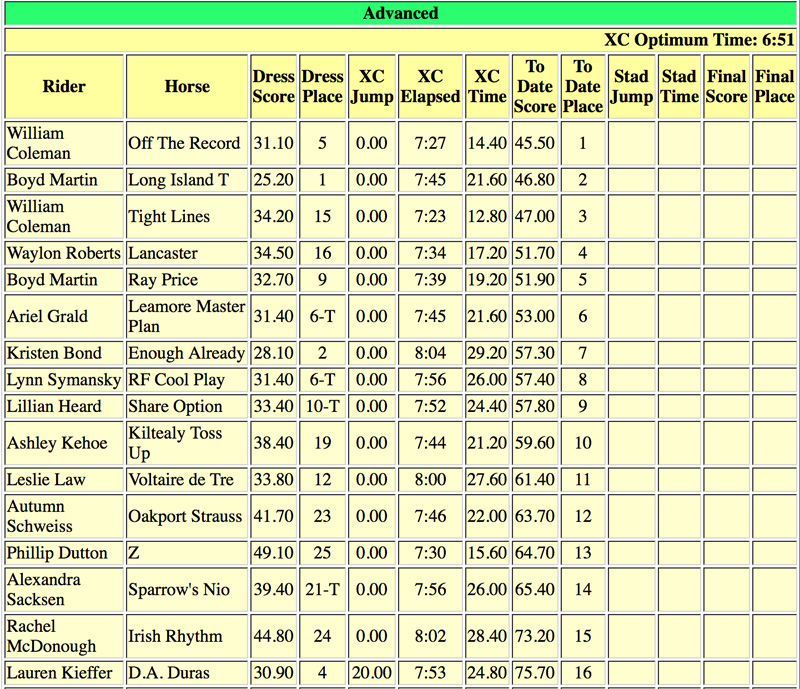 For full results, click here.
For live streaming, click here.
2018 Carolina International - CIC*** Cross-Country
Lindsay Berreth / Mar 24, 2018 10:01 pm