Ocala, Fla.—March 18

Winning the Sunday grand prix at Live Oak International is a big deal for a lot of reasons. It's a big money class; it's in front of a huge, very attentive crowd gasping and cheering all throughout the class, and for Kristen VanderVeen it's a ticket to Paris. Thanks to her first-place finish aboard Bull Run's Faustino De Tlli in the $100,000 Longines FEI World Cup Jumping Qualifier, VanderVeen qualified for April's Longines FEI World Cup Final just in the nick of time.
"It's really very surreal for me right now," Vanderveen, 28, said. "I've always wanted to go to World Cup Finals, and this was a bit of a last minute decision for me to come here and see if we could do something special today and make it in."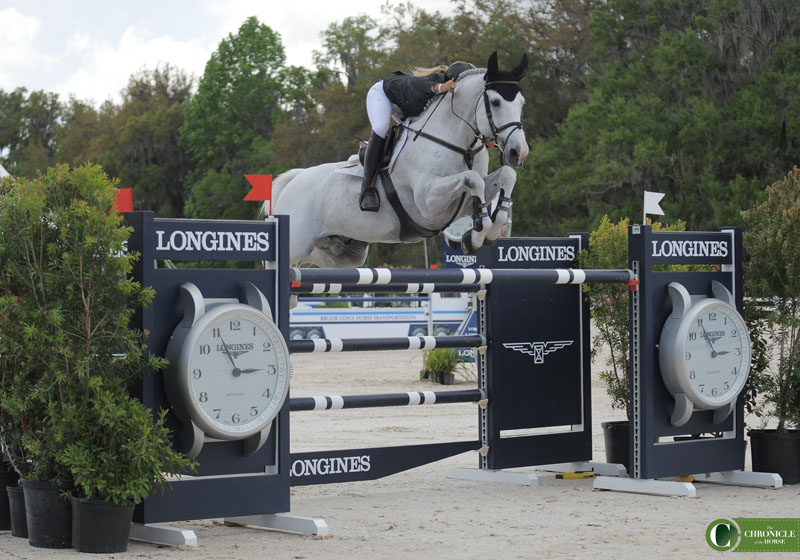 It's VanderVeen's first win in a World Cup qualifying class.
"I'm over the moon excited about it," Vanderveen said. "Just winning the grand prix is a big deal for me but going to Paris, I'm really excited."
VanderVeen was one of only three horse-and-rider combinations who jumped clear over the first-round track, and she was the first to do it more than halfway through the class.
"I think it's a World Cup qualifier, so it has to reflect that, but I personally would have liked six clears," said course designer Kelvin Bywater. "At the end of the day we had maybe eight or nine with 4 faults; a whole bunch who could have gone clear and were very close to.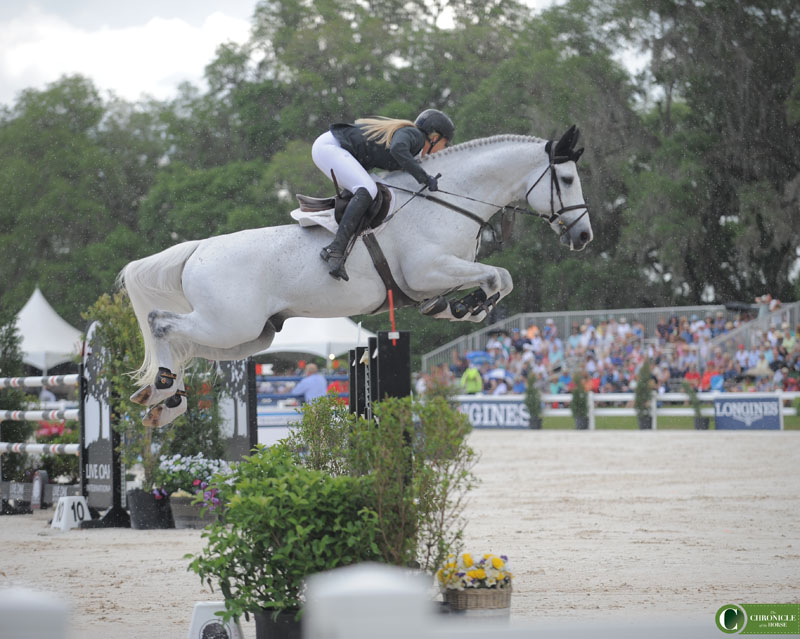 "You can't predict how people will jump on the day, but you do what you think is fair, and it was a fair course out there," Bywater continued. "But I have to say my heart was going very fast halfway through when I was beginning to wonder if we were going to have a clear round!"
VanderVeen went first in the jump off with a fast double clear aboard long time partner "Frosty," followed by Brianne Goutal-Marteau on Viva Colombia, who posted a slower double clear to take second. Beat Mändli rounded out the top three with two rails down in the jump off aboard Galan S.
(Want to learn more about Frosty? Go behind the stall door with him.)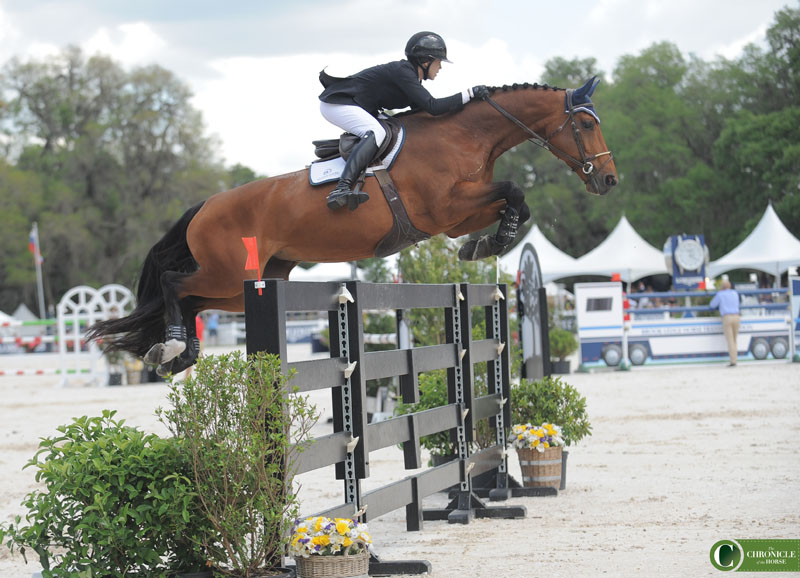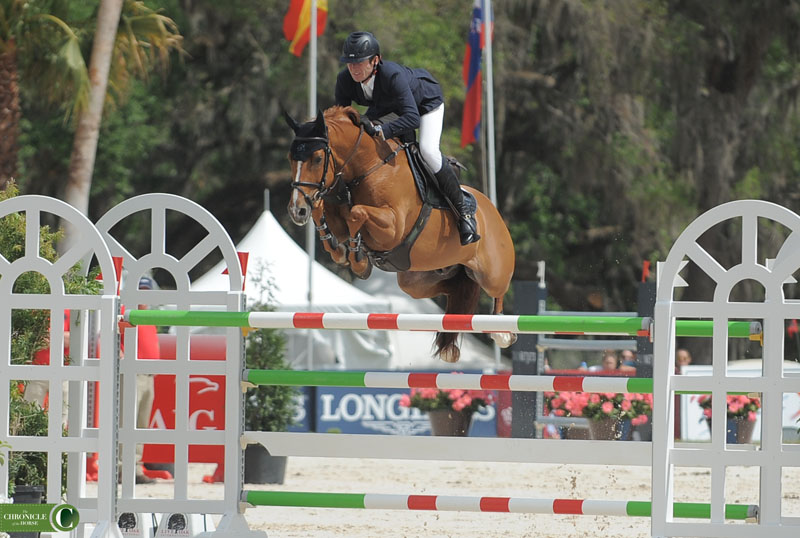 Frosty is the horse VanderVeen is now planning to take to Paris in 3 ½ weeks for her inaugural World Cup Finals appearance.
"It's really special because Frosty is the specific horse I really believe would be great in the World Cup Final setting," VanderVeen said. "He does great multiple days in a row; he is very fast and particularly good in small rings and indoors, so it would be the perfect set up."
Read all of the Chronicle's coverage of Live Oak.