Olympia doesn't so much open, it's unwrapped. Like the Christmas present you've been angling for for months.
Traditionally starting with dressage, the Grand Prix has grown in attendance and again saw the numbers swell on the evening of Dec. 13 as Valegro made his first of two appearances at the show. Tuesday is the Grand Prix night but you feel, as good as that is and Wednesday nights freestyle will be, it's Blueberry they have come to see.
Valegro isn't competing but is here to take his final bow.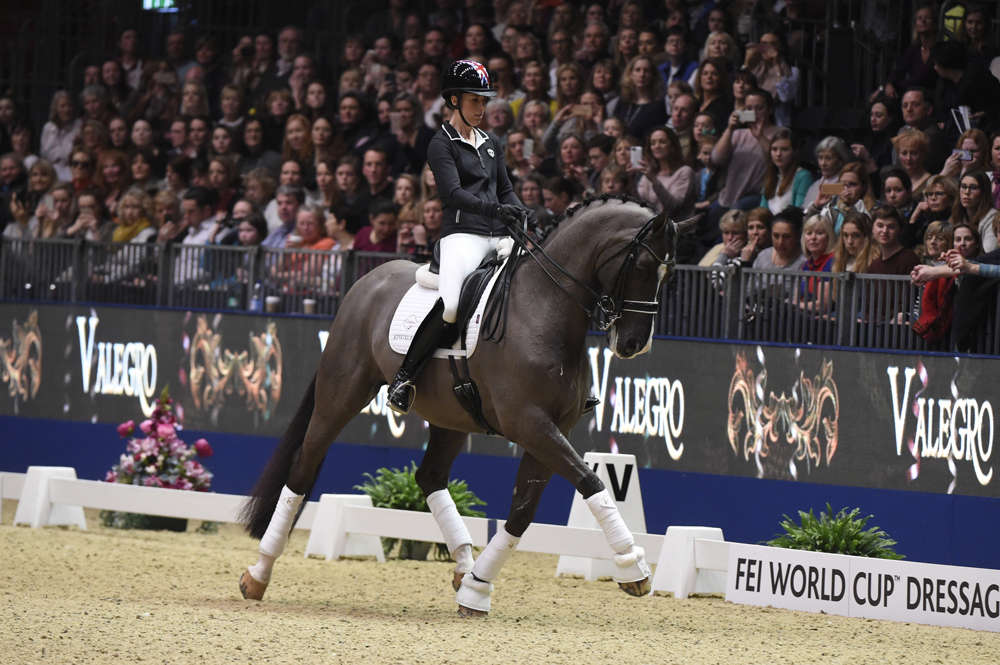 Valegro and Charlotte Dujardin showing the crowd their moves one last time. Photo by Kit Houghton
Tuesday night's taster saw Carl Hester, Charlotte's trainer and mastermind of this great combination, answering questions from the public on why this horse and combination are so good. Stephen Clarke, the senior judge at the FEI, talked us through a few of the horse's movements but it was the word perfection that kept jumping to the lips.
Charlotte Dujardin and Valegro have changed the sport of dressage and you could feel the emotion in the building already teetering on pouring out.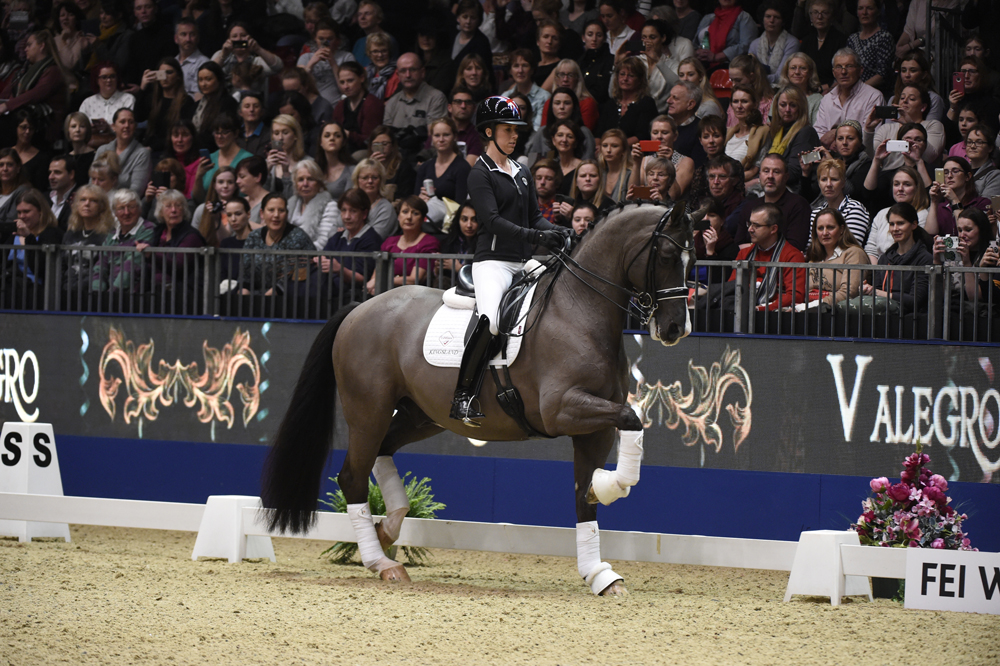 Valegro's magnificent passage. Photo by Kit Houghton
Tonight it was applause of respect and laughter, as questions to Charlotte were shown onto the central screen. Valegro powered into the arena like a horse that knows this is the big stage he loves, powering in like a locomotive at full steam. He left the arena under the spotlight in the same way. Tonight there weren't tears, it was respect and enjoyment of seeing the two together.
You know how much of an influence this horse is when I stood standing next to one of the sport's leading riders and they were posting pictures and videos to social media with the excitement of someone who has just seen their hero.
The most emotional part of the evening came in honoring one of the key driving forces behind and around Valegro, groom Alan Davies, who was presented with an award by the Groom's Association, an acknowledgement from his peers.
I know this evening however there won't be a dry eye in the house. For now we can drink in a little more Blueberry Magic and we saw the two together relaxed and showing the movements that make this powerhouse such a world beater, like Mohammed Ali in his prime, a heavyweight of his sport but with the lightness of a ballet dancer.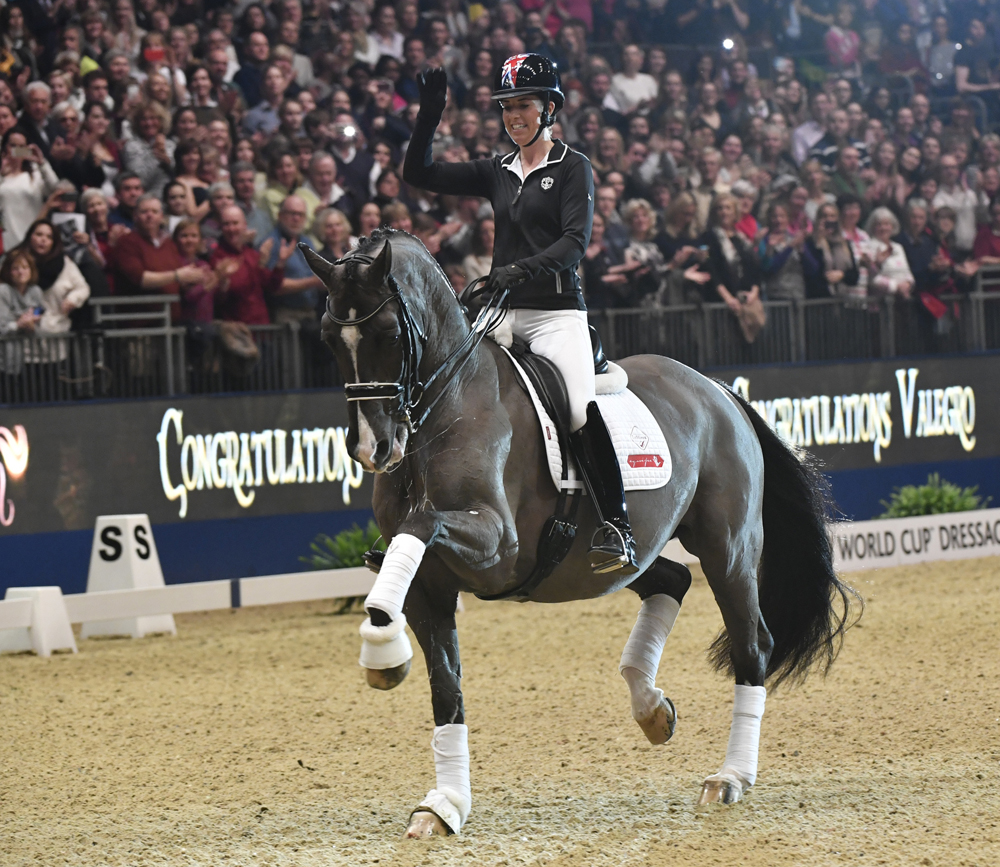 Photo by Kit Houghton
So bring the tissues, tune in where you can (you can watch on FEI TV—the World Cup freestyle starts at 1:30 p.m. EST and Valegro's retirement ceremony will be after the class) and aside from a super FEI World Cup, we will be here to send off a sporting legend and an inspirational team that have shattered the glass in the dressage sport to take it to a whole new audience. Now it's time for us to say thank you!
Steven Wilde got his start in commentating in 2001 and has gone on to announce and commentate at some of the world's biggest venues, in all the Olympic disciplines. His voice has been heard at Hickstead, Blenheim and Barbury Horse Trials, and the 2012 London Olympic Games. He grew up in the sport of show jumping, as his mother was an international rider, and he's been successful at at organizing shows as well.
Read more about Steven in his introductory blog and read all his blog entries.


The great Valegro. Photo by Kit Houghton