"This concept about diversity and inclusion, it's about personal growth, but it's a journey. It's not that you go to a workshop, and you're OK. It's an ongoing journey," said Gary Fraser, associate dean at the UCLA Anderson School of Management, at the start of "Cultural Competency Strategies for Diversifying Sport," the first in a series of webinars the U.S. Hunter Jumper Association will hold devoted to promoting diversity, equity and inclusion in horse sports.
The seminars, open to all, are designed to promote greater understanding and acceptance of diversity within the equestrian community and to foster an inclusive environment for all, according to a press release from the USHJA. A diverse lineup of speakers and panelists, including riders, trainers, industry professionals and DEI experts, will lead the webinars throughout the year. Upcoming topics will include mental health, body positivity and allyship, with a focus on how these issues affect the equestrian community.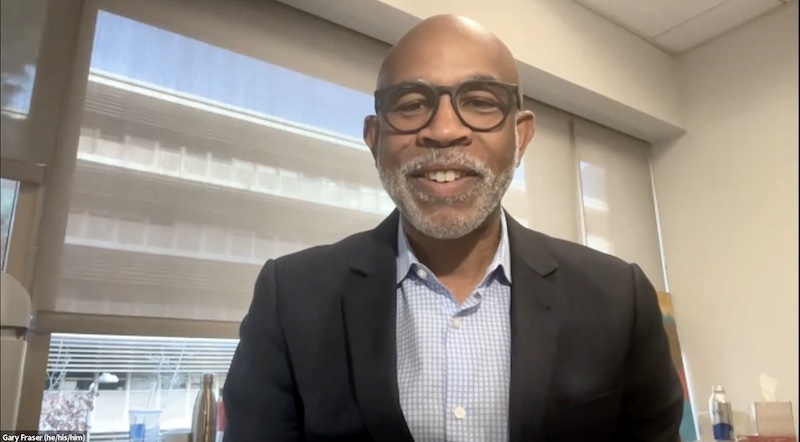 This inaugural webinar, held Wednesday, focused on setting the stage for future conversations and defining the terms used in those discussions. Dominique Mungin, the chair of USHJA's Diversity and Inclusion Advocacy Committee, led the discussion.
Fraser began by defining the terms that form the structure for these conversations, and discussed the complexity of social identities, which he described as "a multifaceted concept that includes a person's conception and expression of who they are, and how society describes and affects them." Social identities encompass things like race, gender, religious beliefs, body size, socioeconomic status and ability/disability.
The vocabulary formulates the rules of the road, Fraser said.
"But the most important one is that with all the combinations and dimensions of social identities, no one is an expert. So I can talk to you all day long about social identities; that doesn't make me an expert," he said. "Typically, when we know we're not going to be an expert in something, we tend to shy away from learning more about it. And this is one of those situations where we have to think the opposite. I'm never going to be an expert in all these different dimensions, but that doesn't mean I shouldn't learn, it doesn't preclude me for learning. In fact, learning is part of this journey that you want me to take on."
"I think this [equestrian] community, in a way, is really primed for continuous learning, right? Like, we've probably all collectively had a lesson or two that is definitely similar to another lesson or two—or 10 or 15—that we've had before on our horses," added Mungin. "But that doesn't preclude us, just because it's hard, from getting up and trying to learn again and again, and try and practice and look at look at the problem from different ways and seek many different ways of understanding it."
Mungin asked Fraser to discuss the importance of intercultural competency—which is defined as the ability to effectively interact, work, and develop meaningful relationships with people of various cultural backgrounds—when it comes to competition.
"One of the things that we don't always like to admit is, the reality is, we all have our own biases," Fraser said. "Everyone has biases. Some of it is based on who we are, how we grew up. Some of it's nature, some of it's nurture, but we all have biases. And the neat thing about growing into cultural competence, it actually eliminates some of that bias that we naturally have."
He emphasized the importance of having a rubric, or specific criteria for judging, as a way to eliminate bias.
"It's like, 'How am I judging this person in a way that's fair and equal for all?' And it's going to be consistent across the way. So from a judging standpoint, you know, intercultural competence helps eliminate those biases naturally, which is a nice thing to see," he said.
Mungin also asked about the role that intercultural competence plays when it comes to socioeconomic diversity, noting that equestrian sports are expensive and may not be perceived as welcoming places for those with lesser means.
It's a challenge, Fraser said, noting that many sports assume a certain level of knowledge among spectators that may be a barrier to entry for potential new participants.
"So being aware that that's a factor is the first part. The second part is to say, 'What are the things that can be done to create more of a sense of belonging?' " he said.
"The neat thing is, if you get a team together that is talking about it—a diverse team, according this dimension—they're going to come up with those solutions," he continued. "But if you avoid it, like most of us typically do … we avoid those differences, we talk about just the commonalities, and that's our default. So we have to break through that default and say, 'You know, we need to talk about this because this represents some of our membership. And we need to get some diverse perspectives as to what we can do to attract more people.' "
(Mungin also noted that the USHJA's DEI committee put out a set of recommendations for show managers last year that outline ways to make competitions more inclusive.)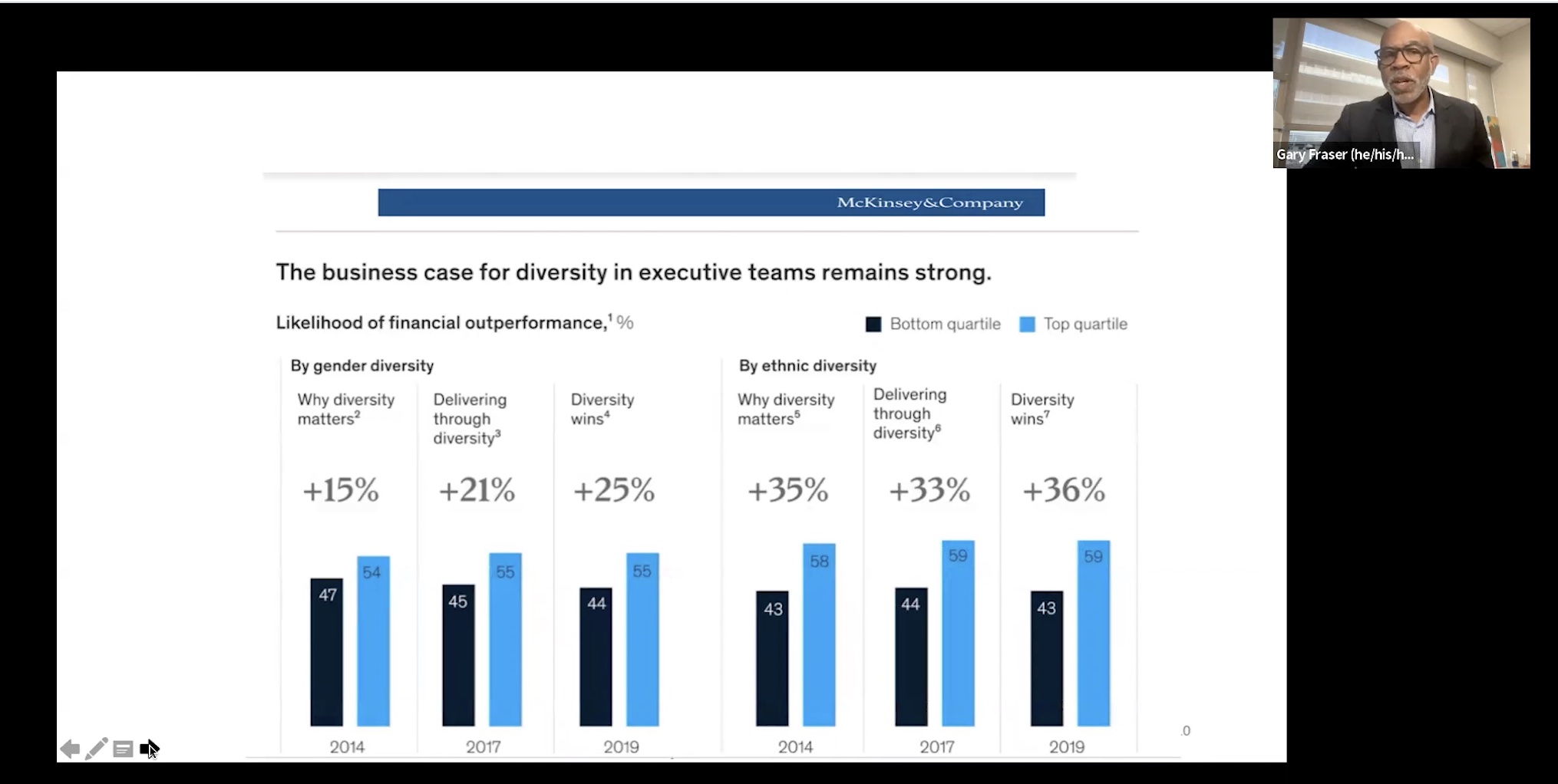 Fraser said that one of the most common stumbling blocks people encounter when thinking about ways to diversify is assuming that it's a one-time action. "When people think about it as going to a workshop, doing an event, doing one thing, and saying, 'OK, I've checked that box,' that's the wrong perspective," he said. It's an ongoing process that can be difficult and uncomfortable at times, he added.
"It's one of those things that, as you start doing it, just like anything, it's hard at first, but it becomes easier," he said. "And knowing that it is a question of being comfortable with the uncomfortable. You know, you may never be fully comfortable with all these dimensions of how people identify. But if you avoid it, you're always going to be uncomfortable. And if you move towards it, even if you make some mistakes, you will start to be comfortable with that uncomfortability, you know, and you'll start to learn about these different aspects.
"So the key thing is think that it's a journey: It's going to be uncomfortable initially, but then you will start to be comfortable with that aspect of uncomfortable," he added. "Just like working out at the gym or anything else, the constant progress is what you'll find once you keep doing it."
You can find more DEI resources at https://www.ushja.org/about-us-and-news/committees/diversity-inclusion-resources.