The United States Equestrian Team (USET) Foundation has awarded the Connaught Grant to Will Faudree, and his mount, Mama's Magic Way, a 10-year-old Hanoverian gelding owned by Jennifer Mosing.
Each year, the USET administers up to $25,000 to a CCI1* or CCI2* horse in the U.S. that is seen as a potential candidate to represent Team USA on an international level. The grant was established by Caroline Moran in memory of her dear friend, the late R. Bruce Duchossois, who was passionate about and dedicated to encouraging the development of eventing horses in the United States, and is named after the famous eventing horse Connaught, who was owned by Duchossois and ridden by Phillip Dutton.
As the recipient of the Connaught Grant, Faudree, who is an athlete on US Equestrian's Eventing High Performance Pre-Elite Training List, will be able to use the funds to support further competition and training toward this goal.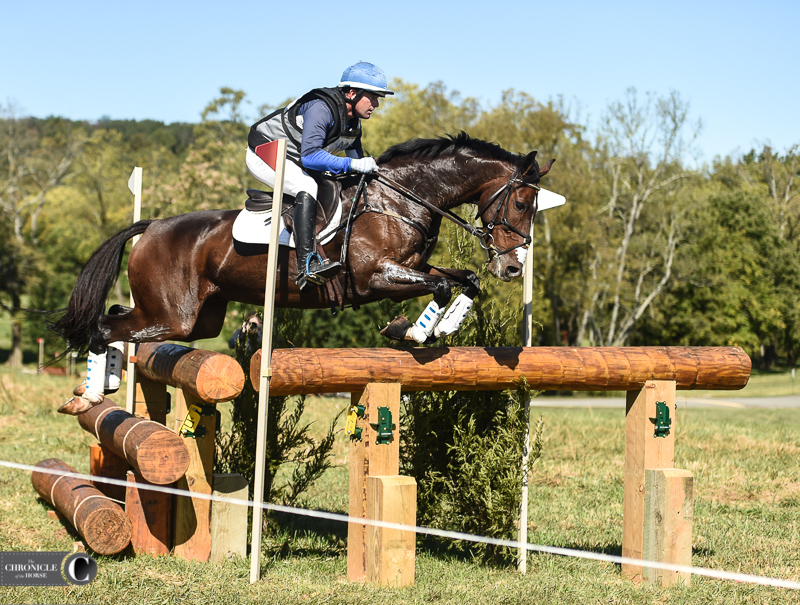 "I'm very lucky to have known Bruce [Duchossois] and see his passion for his horses and the American team," said Faudree. "He is a huge inspiration for me—not just as an owner and supporter of the U.S. equestrian team—but as a rider and horseman. I also recall exactly where I was sitting the day Phillip [Dutton] won Kentucky Three-Day with Connaught in 2008. He is also an inspiration. So, to be the recipient of the Connaught Grant is a huge honor and incredibly humbling.
"Jennifer and I are very excited about Mama's Magic Way's future," Faudree continued. "We have a really fun partnership, and he loves the sport and loves his job. I know that we have our work cut out for us, but he and I are up for the challenge and we're ready to do Bruce proud."
"It's an honor to carry on [Bruce Duchossois'] legacy in supporting up-and-coming horses that show great promise for representing our country," Moran said. "[As part of the Connaught Grant Committee], I was very excited by the strong group of horses that were put in front of us [for this grant] and I send my congratulations to Will. I hope that he has a great schedule ahead of him and look forward to supporting him and Mama's Magic Way on their journey."
Though competition plans remain tentative as the world navigates the COVID-19 pandemic, Faudree says the ultimate goal would be to compete Mama's Magic Way at the Land Rover Burghley Horse Trials (England) in September. Faudree added, "[Mama's Magic Way] is still young and relatively inexperienced, but he feels ready [for the horse's first CCI5*]. We're looking at the Land Rover Kentucky Three-Day Event in the spring, but if he needs more time before his first CCI5*, we may reroute to the Bramham Horse Trials (England), or the Bromont Horse Trials (Canada)."