The U.S. Equestrian Federation will lift its outdoor mask requirement for fully vaccinated people beginning May 17, in accordance with updated Centers for Disease Control guidelines.
The change, announced today, means that—unless more restrictive requirements are imposed by state or local governments or by competition organizers—any person who is fully vaccinated is no longer required to wear a face covering or mask at USEF-sanctioned competitions while outdoors and at least 6 feet from any other people, except those in the same immediate household.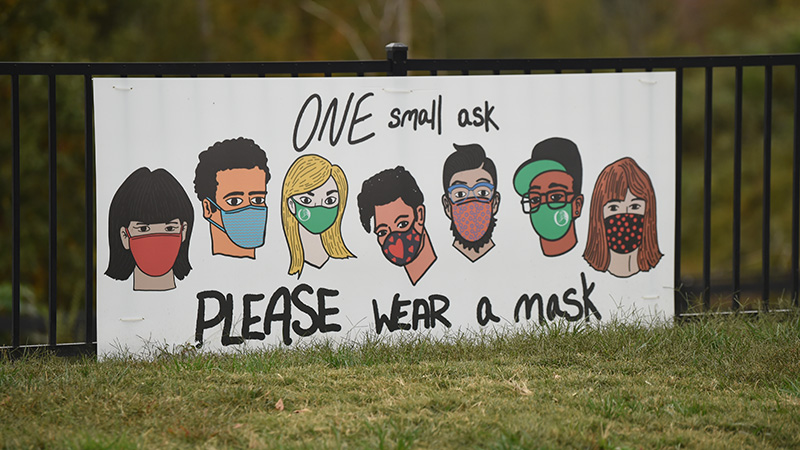 However, face coverings still will be required upon entering any area that is fully or partially indoors.
"Since there is a likelihood that you will enter an indoor area while at a competition, stay prepared and keep a face covering/mask with you at all times," USEF stated in a press release announcing the change. "We will continue to support organizers who feel it is in the best interest of their event to impose stronger requirements."
The update to mask protocols comes one week after USEF relaxed attendance restrictions, allowing spectators to return to competitions at 40 percent of a venue's ticketed outdoor capacity for events held outside or 30 percent capacity for indoor venues.
"While we are all looking forward to the continued easing of restrictions on COVID-related protocols, we must also realize that the effects of the pandemic are not over and as cases increase and decrease, state and local modifications may occur," the press release stated. "As we continue to ease restrictions, we must do so in a responsible and moderated manner. Personal responsibility continues to be a critical component of easing restrictions and ensuring we can continue to enjoy equestrian sport."
Click here to read the full, updated USEF COVID-19 Action Plan.