After two deaths in the sport of eventing this fall in France—French rider Maxime Debost in a rotational fall at a one-star event and Boyd Martin's mount Crackerjack due to a fractured limb while galloping on cross-country at the Pau CCI****—U.S. Eventing Association officials gathered a diverse group of industry players to discuss the state of safety in the sport with The Chronicle of the Horse.
Much of the impetus for a safe sport falls on the shoulders of riders acting responsibly. In this third segment of a four-part series, we explore horse selection, number of rides, qualifications and penalties.
This section of the conversation features four-star rider, USEA Cross-Country Safety Subcommittee co-chair and National Safety Officer for USEF to the FEI Jonathan Holling, FEI course designer and co-chair of the USEA Course Designer/Builder Committee Tremaine Cooper, USEA President Carol Kozlowski, USEA CEO Rob Burk, James C. Wofford and USEF Veterinary Committee Chair Kent Allen, DVM. 
How do you feel that rider responsibility can better be promoted, whether through culture change or rules and regulations around it?
Jimmy Wofford: If you want to make the sport safer, ride a good jumper. Don't ride a bad jumper. Train them. Use this fifth leg training, use this independence, develop your horse's ability to save your life when you miss.
Don't ride bad jumpers—we see them. And some of the prime offenders are four-star riders, because their skill is sufficient—most of the time. They're very good, very accurate approaches, and that system works really well until it doesn't work. Then you have another statistic. Preselect them.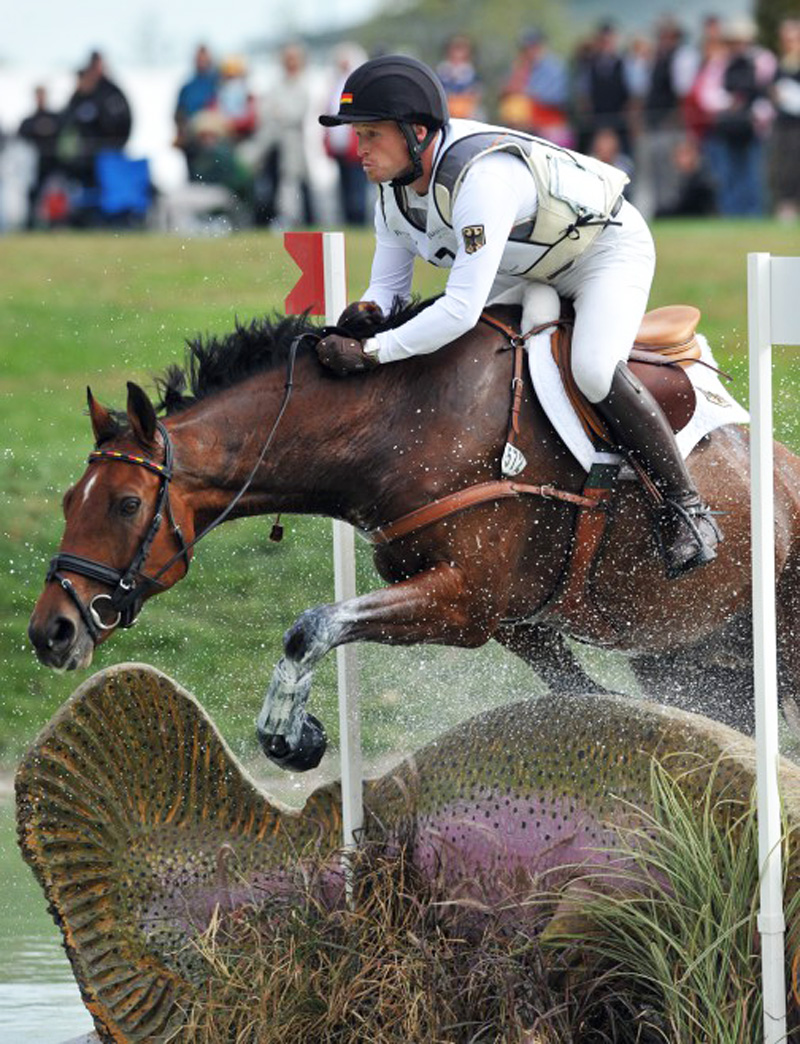 Jon Holling: I think Jimmy's right. I remember years ago showing up to take my very best horse I had in my barn to show to [show hunter trainer] Don Stewart for sale. It was just barely good enough to be a hunter in his barn. He liked the horse, and when we got all done he said, "I have the perfect horse for you. It's an event horse for sure."
He pulled it out of the back barn, and his eyes were bugging out of his head. I got on it, and it bolted blindly at the fence, threw both legs down, knocked it down and galloped away. He said, "See I told you! You eventers like these horses. I knew you'd love this one."
And I think that is the stereotypical image that people have from the other disciplines as to what eventers want to ride, these crazy, hot horses who want to run at the jumps. And that's not their fault; that's our fault as a sport. I think it's getting much better. As the sport has evolved we're doing a much better job at getting better horses, but I think Jimmy's right. We have to do a better job at picking out the right horses to do the job.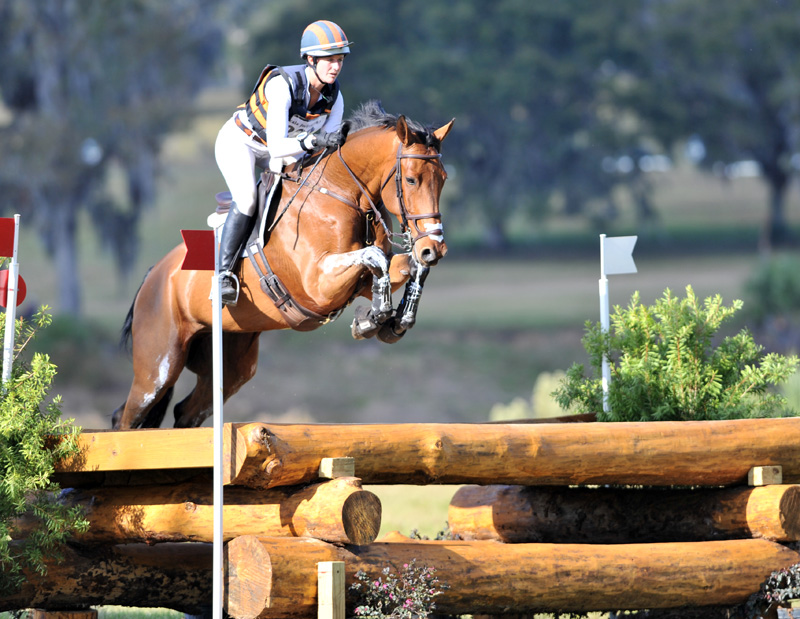 Carol Kozlowski: As far as rider accountability, our culture is that of constantly wanting to move up and to have status. We've got to make sure we support the trainers and the coaches, regulations about moving up notwithstanding, that we support those people who make sure that their students are riding at a level that's appropriate, not just buying horses that can get them around.
Again, I agree absolutely with what Jimmy says, but we have to make sure that these riders riding around on the good jumpers actually have the qualifications and skills to ride at that level.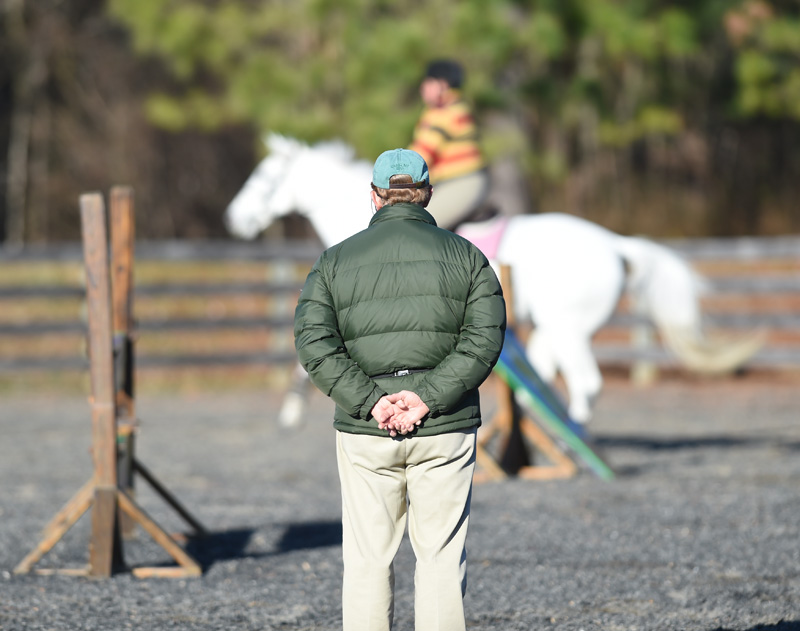 Holling: One of the conflicts we have as a sport is that inevitably you're trying to grow. We're trying to grow membership; we're trying to grow numbers, but I think at some point as a sport we also need to say, "You know what? Eventing really isn't for everybody. You have to be a certain type of person. You have to be a certain type of horseperson." We've always said, "Oh, as eventers we're very proud to be great horsepeople."
But I think the next thing we need to do as eventers is be talking about rider responsibility, to say you also have to be really good. Not only do we have to have good horses, but you have to be very accurate. I can't tell you how many clinics I teach a year where I have to lecture people from novice up to advanced, you know what? It actually is your responsibility to find a good stride to a fence. It is your responsibility to ride in balance. It is your responsibility to take care of your horse. It's not good enough to say, "I'm just going to set the rhythm, have decent balance and hope it works out."
We have to say, "This actually is not a sport for every single person out there. If you don't have some natural ability and desire to improve your skills maybe you should go try something else for a while." I tell my students, and I'm sure the USEA members will choke when they hear this, but I tell a lot of my parents who have kids who want to try eventing to go to the show ring first and learn how to ride to the fence. Go start in the show ring, get really good, then come back to eventing.
Course designer Tremaine Cooper and USEA CEO Rob Burk discuss a holistic approach to responsibility in eventing.
Would you consider a rule that would take rotational falls more seriously than other falls? For example, if you have a rotational fall you then sit out from competition for X amount of time.
Rob Burk: I don't think it's a bad idea. If there's a fall of horse and rider, especially if there's a concussion, there are mandatory sit-down periods, especially loss of consciousness. And seldom do you see people walk away from a rotational fall. There are programs in place like Landsafe to try to reduce the possibility of injury.
Is it possible to be more aggressive in pulling horses up? Look at stats or other things to say, "Hey, this person actually is not qualified for the level"?
Tremaine Cooper: That's where the Equiratings would be a great thing because then you can't argue; it's not subjective.
Burk: We instituted the ability over the last however many years for officials to pull people up. Officials are allowed to identify spotters on course. It's one of those things where we should use every tool available.
We need riders and rider representatives to fill out rider reports about not only the competition but also their experience with officials. That's where the USEF can then look at and see if officials are performing the functions and fulfilling duties according to the rules. We do have dangerous riding penalties that are out there. It's not common knowledge and not in every case is it a flagrant, "I'm trying to disobey the rules." Sometimes people just do stupid things, but we're always willing to look at the rules.
Should riders be limited in number of horses or horses limited in starts?
Wofford: That's a tricky one because you're starting to influence someone's ability to make a living. You're in restriction of trade. Is it right? I completely agree: They should not be riding 10 or 12 horses a day in a horse trials, but at the same time they're trying to make a living riding horses.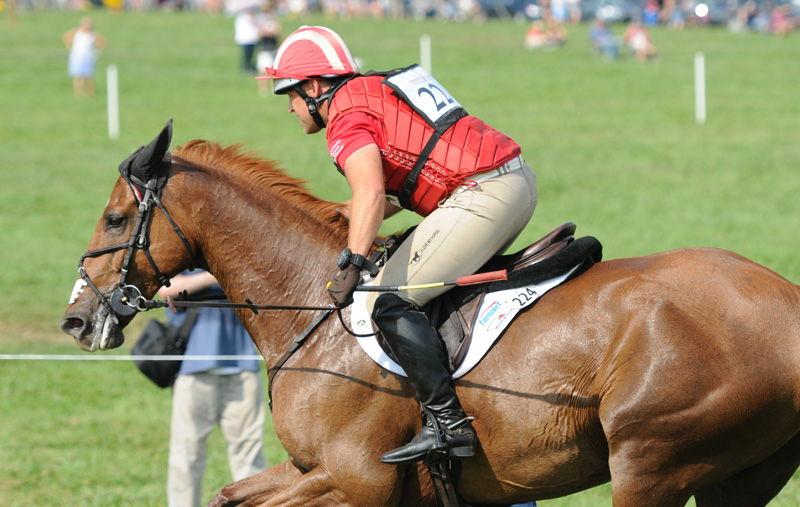 Kozlowski: It's a very fine line to tell a professional what he or she isn't capable of and to insert ourselves as a governing body kind of with a Big Brother mentality in what may appear to someone to be questionable or is a perception. Maybe Buck Davidson is capable of riding 13 horses at an event; that's not for us to decide unfortunately until it's a problem. I realize that's a backwards way of looking at it. I think if we start inserting ourselves into the business side of sport, and yet we're dependent on these guys to develop international superstars, we can't have it both ways. It's a very tricky subject.
Holling: I have yet to be at an event with someone with multiple rides like Buck, myself, Boyd [Martin] or Phillip [Dutton], where I would say that they didn't give the last horse a good ride because they were tired. I would challenge anybody to present with a case and say, "Oh yeah, when Buck rode his eighth horse that day he gave it a bad ride because he was tired." I've never seen that.
Burk: If put forward as a rule to USEF, you'd better have good evidence to back it, because I can see their legal department quickly saying restraint of trade.
Dr. A. Kent Allen: There was an accepted norm with the long format regarding how many events a horse should do. You ran two or three long-format, upper-level events a year; a horse would struggle to do more than that.
Now that we've dramatically changed the sport it's clear the horses can do much more than that. Now, where is enough? There is no good data or statistics on this. This has been talked about, USEA, USEF, FEI, numerous times, and it is very difficult to go and say, "It's OK to do this many, but you can't do this many because that's when it drops off."
It would be a fantastic study to do. It needs to be done someday, but it does not exist now, and to mandatorily pull that out of air would not be good.
Don't miss the last installment in this series, which focuses on public perception of the sport and will be published tomorrow, Nov. 30.
Read the previous conversation here:
Part 1: Are We Going To Be Eventing Or Aren't We?
Part 2: Driving Decisions With Data