Mill Spring, N.C. – April 9
The gap between training and preliminary can sometimes feel huge to riders, and as a response, the U.S. Eventing Association created the modified division, championed by upper level rider Mike Huber.
The division was approved by the U.S. Equestrian Federation in 2015 and made its debut at The Fork this weekend.
Fourteen pairs competed, and Allison Springer and Fairvoya S were the winners on their dressage score of 29.1.
So far a handful of events will offer the division this year, which features 3'5" jumps and a new dressage test, including Richland Park (Mich.) and Southern 8ths (S.C.).
We caught up with a few competitors to see what they thought of the division.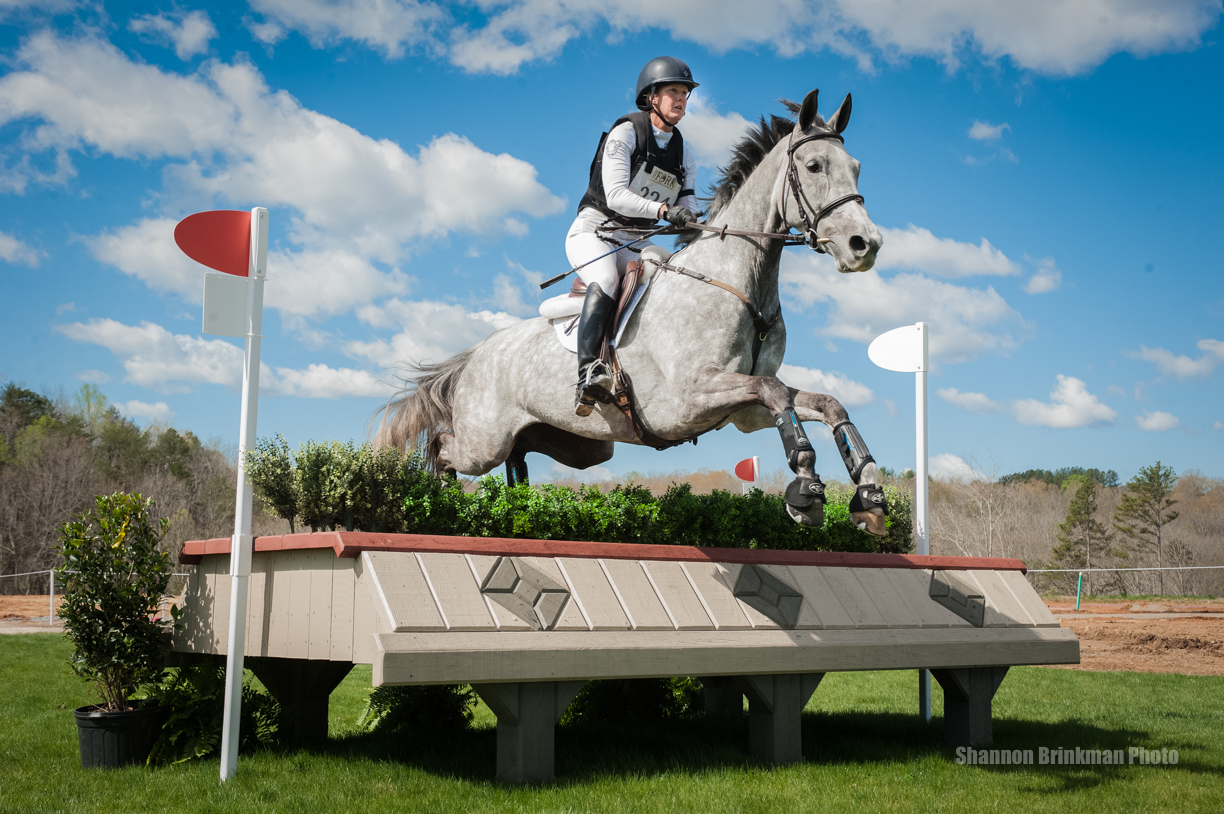 Allison Springer – 1st on Fairvoya S and 11th on Songline II
Fairvoya S, a 7-year-old Dutch Warrmblood mare owned by Natalie Epstein, has done a handful of preliminaries, but needed a confidence boosting run after a couple of stops at her last event.
"Fairvoya is a really nice young horse, and she needed a good confidence run, but training just doesn't really do it. There's such a gap between the two of them. She just moved up to prelim in the fall and did three really hard prelims," said Springer. "This spring she had a bit of a slow start and had a couple of stops at Pine Top [Ga.,] so I wanted to just have a good confidence-boosting run, and it was fantastic. She feels ready to go prelim again. Training just doesn't do it for her, so this is perfect. I feel really good about running her prelim next time out."
Songline II, a 13-year-old Trakehner owned by Gustav Schickedanz, had competed to the three-star level with Andreas Dibowski, but hadn't been in the ring since 2015 when he went intermediate with Michael Pollard and was gelded last year. His owner asked Springer to get him back in the ring and see what he could do. He just started jumping again recently"I didn't know if he was fit enough to run a prelim, but the training seemed a bit ridiculous on him, so the modified was perfect," she said. "I think it's going to be good for young riders and amateurs and young horses because there's way too big a gap between those divisions."
Springer was on the board of governors who voted for the modified division. After riding the dressage test, she said her only complaint is that she wishes it was held in the large 20 x 60 ring because the movements come up quickly.
The cross-country, which features orange numbers on a blue background, was a good test, she said. "I think all the questions were tough, like a corner out of water and a corner out of the coffin. Those were legit questions, closer to prelim, and some smaller fences in areas."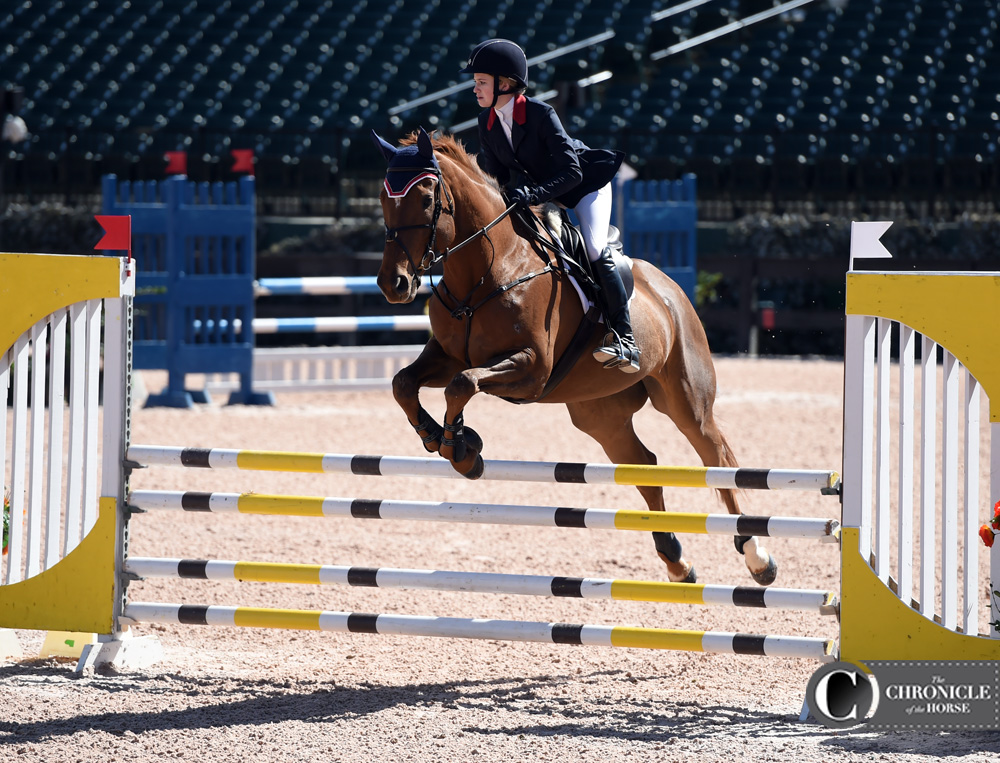 Zara Flores-Kinney and Killiney Hill – 8th place
Twenty-year-old Zara Flores-Kinney is a student of Springer's. She got the ride on Killiney Hill, an 11-year-old Irish Sport Horse mare, in January.
Flores-Kinney's competed to preliminary, and Killiney Hill has done some intermediates and one-stars, but she wanted to try the modified to solidfy their partnership before they move up to preliminary together.
"I might be moving up to prelim next weekend, so this was a fantastic prep. The dressage test was great. It was like a prelim test, but the expectation wasn't quite there," she said. "The cross-country was fantastic. It really made me think of a very mild prelim, but you don't have to worry about the really big tables and stuff. It was great getting that little extra technicality in there that you don't usually see in the training. I loved the stadium, it was fantastic."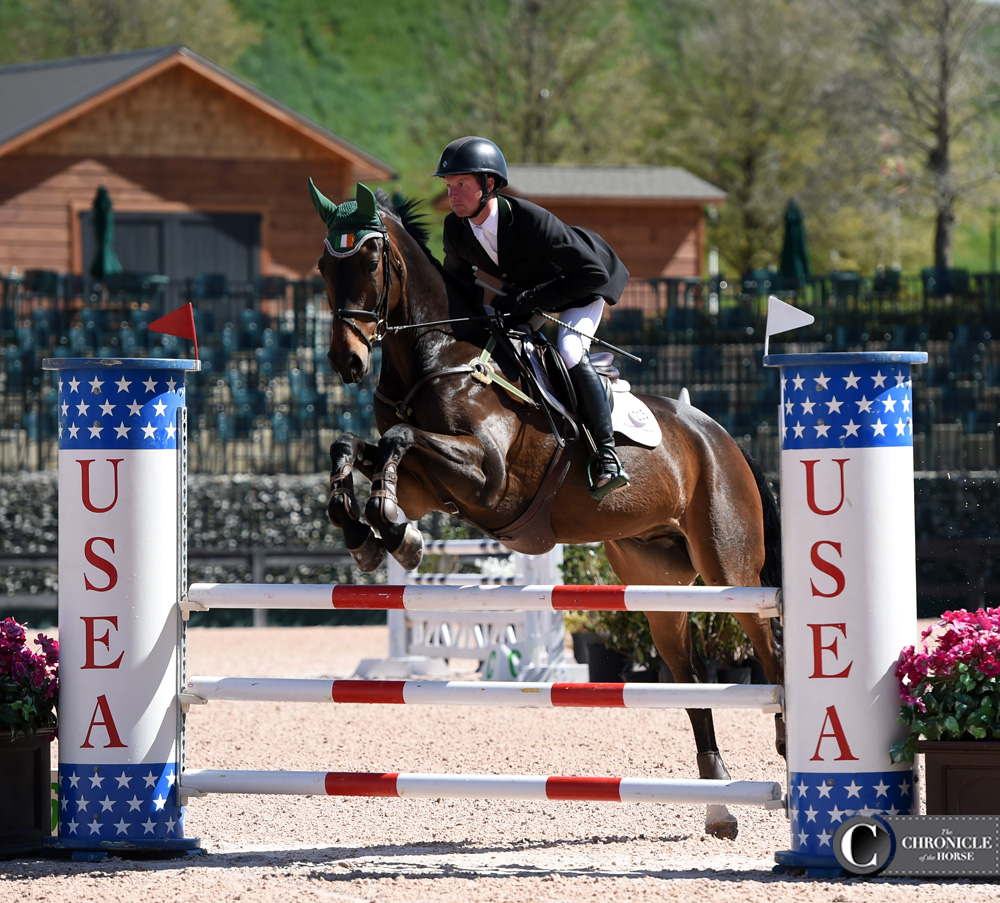 Tim Bourke and Lennard – 5th place
Tim Bourke specializes in bringing along young horses, and he thought the modified division would be a good next step up for Lennard, a 6-year-old Hanoverian gelding owned by Brittney Anderson.
They've done four training level events together.
"The difference between the training level cross-country and the modified cross-country was definite—there was a good difference in it. If I had one thing that I'd like to have different, I would say the dressage test should be in a big ring, just for the experience for the horses," he said. "[The level] gives them the experience that you can get jumping around a smaller prelim, but after coming here I feel real confident that horse could jump around any prelim.
"It was just the perfect opportunity for the step up for him. I thought the training would be too easy. You're spending a lot of money coming to a big show like this, and you want to have a good experience for the horse. Having the modified as opposed to being forced to run the prelim was just the right decision for him," he added.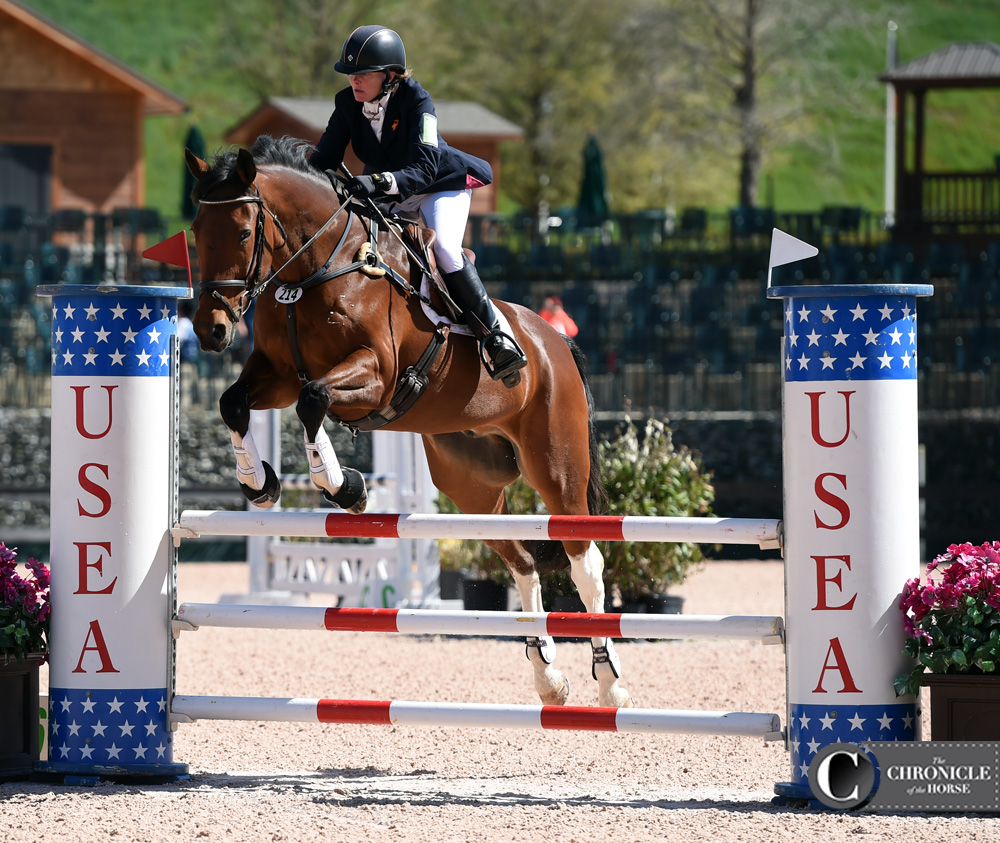 Nanette Schumaker and La Cosa Nostra – 3rd place
Adult amateur Nanette Schumaker has brought along La Cosa Nostra, a 10-year-old Dutch Warmblood-Paint cross, from four years old.
She had no experience beyond training level, but did win the Waredaca Training Three-Day Event (Md.) last year and was the reserve champion in the training amateur division at the Nutrena/USEA American Eventing Championships at Tryon last year.
Schumaker trains with Sharon White and is an FBI agent, so "Kozi" is her only horse.
"I needed that. I thought it was a definite challenge. Walking some of the combinations with Sharon, she said, 'if you can do this, you can do prelim.' He has the jump in him, it's just getting the combinations and me riding effectively," she said. "I was very happy I did it. I hope most shows would offer it. I know it's hard because it's an extra set of jumps, but for people like me that are not ready to go prelim, it's important. I'm less concerned about going prelim because he did that yesterday, and had the fastest time!"
Schumaker, 52, said Kozi takes care of her, and that she feels ready to do a preliminary at their next outing in May.
"I would have been terrified to do prelim. I'm only moderately concerned now!" she said with a laugh.