Hickstead, England—July 30  
The Dutta Corp. U.S. Dressage Team clinched the bronze medal after having solid performances at the FEI Nations Cup CDIO3* Hickstead.
Chef d'Equipe Robert Dover guided the U.S. team of Katherine Bateson-Chandler, Susan Dutta, Chase Hickok, and Charlotte Jorst to earn bronze with a score of 421.92, finishing behind gold medal-winning France with a score of 424.81 and silver medal-winning the Netherlands with a score of 424.05.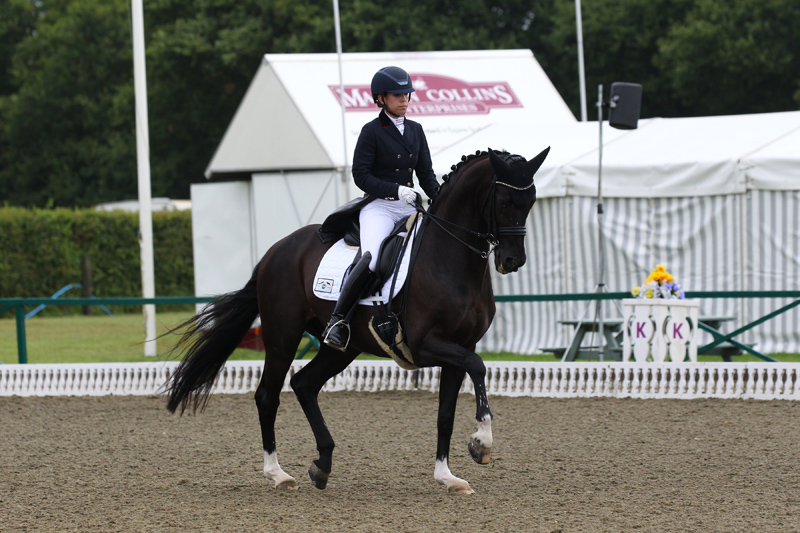 In addition, the FEI Nations Cup Dressage Series came to a close at Hickstead, with the United States finishing second behind Sweden and ahead of Denmark.
"I was very proud once again of our U.S. Nations Cup athletes here in Hickstead. Under extremely difficult weather conditions, our riders rode with class and did their very best," said Dover. "Our goal this year was not to simply do well, which we did by winning in Rotterdam and placing second in Aachen, along with other results in the series, but to show off both our fabulous veterans as well as fresh, new human and equine faces. We are all very proud of our second-place finish in the series, the only nation to have supported every competition in it!"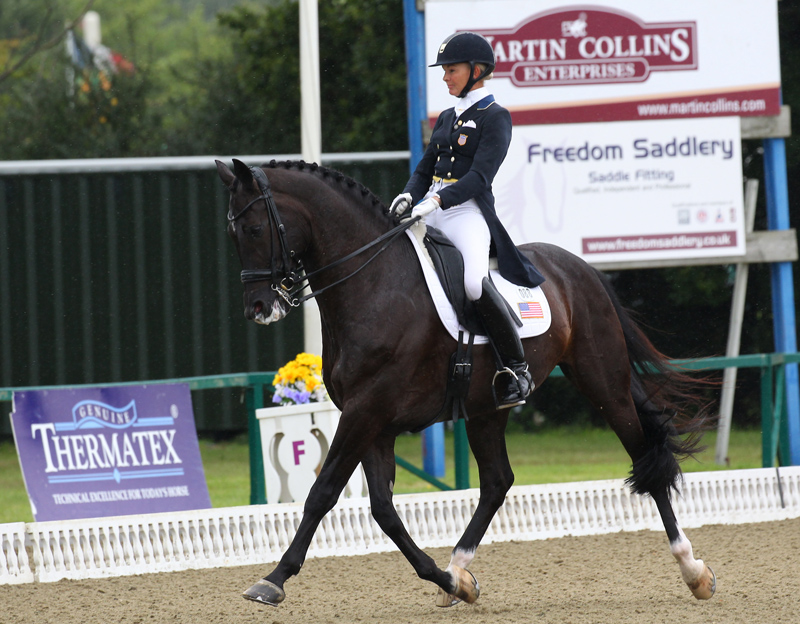 The Hickstead competition began on Friday with all team members performing the CDIO3* Grand Prix test. Hickok and Hyperion Farm, Inc.'s Sagacious HF were the top U.S. finishers in second place (71.64%). Jorst and Kastel Denmark's Kastel's Nintendo were not far behind in fourth place (70.88%). Bateson-Chandler and Jane Clark's Alcazar had a nice test to score 69.32 percent to finish in 15th place, while Dutta and Tim Dutta Inc.'s Currency DC received a score of 63.64 percent to finish in 26th place.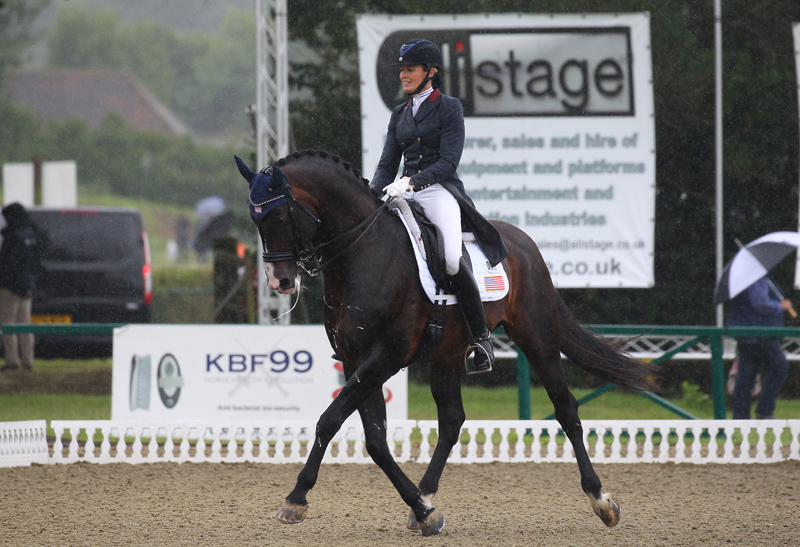 On Saturday, two U.S. combinations competed in the CDIO3* Grand Prix Special with both of their scores counting towards the team score. Hickok and Sagacious HF had another stellar performance to finish third (70.84%). Bateson-Chandler and the Alcazar delivered a great test to finish eighth (69.41%).
The Nations Cup came to its conclusion on Sunday with the CDIO3* Grand Prix freestyle. The remaining two U.S. combinations competed, and the best score counted for the team score. Jorst and the Kastel's Nintendo put forth a good effort to score 69.82 percent to finish seventh. Dutta and the Currency DC performed their first freestyle of the year and received a score of 66.62 percent to finish in 12th place.
See full results of:  FEI Nations Cup  |  CDIO Grand Prix  |  CDIO Grand Prix Special  |  CDIO Grand Prix freestyle