It was the Scott Stewart show Tuesday in the professional divisions of the Washington International Horse Show in Upper Marlboro, Maryland.
Stewart swept the five professional division championships—the second time he's done so—along the way to winning the show's grand champion hunter title for the 12th time. Two of Stewart's rides—Betsee Parker's Nottingham and Stephanie Danhakl's Casanova Royal—shared grand champion honors while he was awarded the aptly named Scott Stewart Leading Hunter Rider Perpetual Trophy by Parker.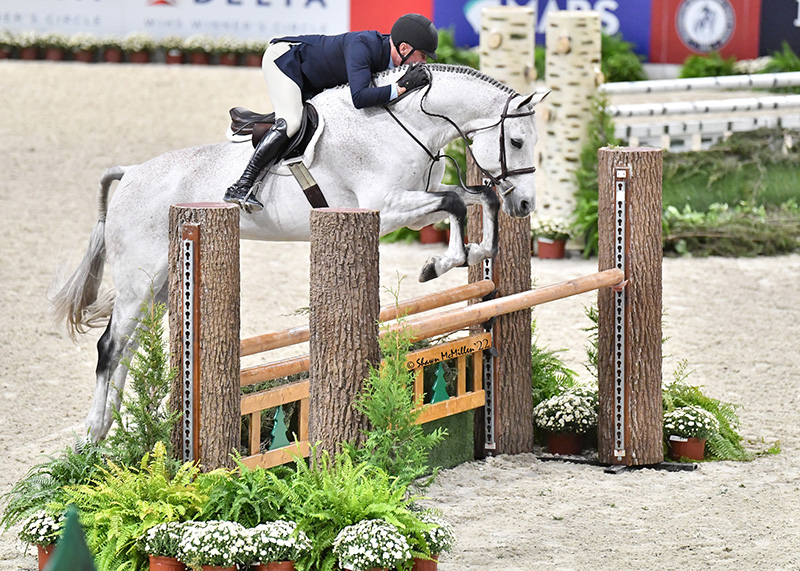 "I've been so fortunate with great owners through all the years helping me come along with all of these great horses," he said. "I think it's great that we had two horses that went so well that we could tie exactly for grand champion! It's nice that we didn't have to choose."
Stewart rode seven horses in this year's professional divisions.
"All the horses were really great," he said. "I really couldn't ask for anything better. I'm really excited. I'm really fortunate for every horse in my string, and they're all really top."
Stewart, of Wellington, Florida, piloted Nottingham to three blue ribbons and a second-place finish in the high performance hunters with notable scores of 88 in the handy class and 92 in the stake class for the division championship.
"Nottingham is a great horse," Stewart said of the 10-year-old Oldenburg gelding (Verdi—Calibelle). "He has such a good rhythm and is just so smooth between the jumps. He's one of the best horses to ride."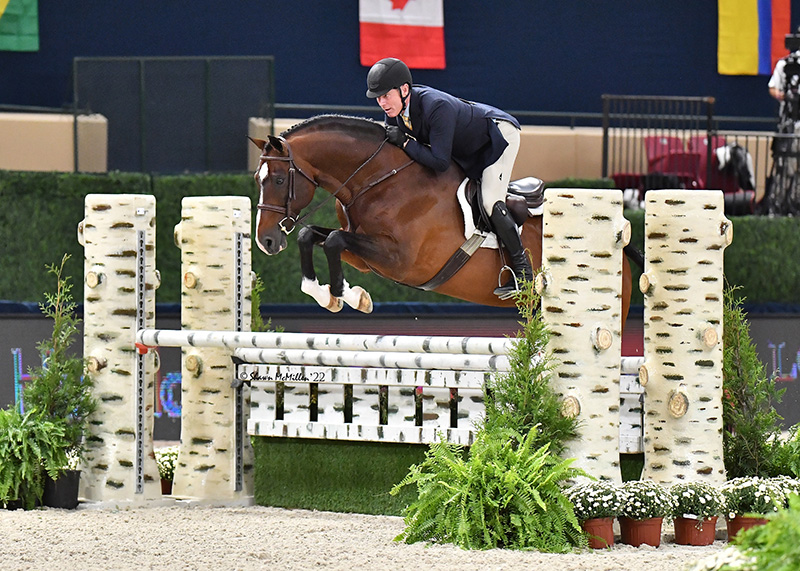 In the green hunter 3'6" division, Stewart was able to replicate the near sweep with Danhakl's Casanova Royal. He guided the 13-year-old Holsteiner stallion (Cassus—Violette VLL)  to equally impressive scores of a 90 in the handy class and a 92 in the stake class. In addition to the grand hunter title, Stewart and Casanova Royal were also grand green hunter champions.
"He was an experienced jumper in Europe, so he has quite a bit of mileage in the jumper ring," Stewart said of the flashy bay that just arrived in the U.S. in April. "I thought he was going to take a little more time to get the hang of the hunters, but he's really straightforward. Stephanie is a really good rider, so she can also handle him even though he's not quite used to doing this job. They're a great combination too."
Stewart took a moment to reflect on his extensive history at WIHS.
"It really means a lot to be named leading rider and grand champion at Washington," he said. "I've competed here a lot of years, and it's always been one of my favorite horse shows. It's all the best horses and riders here, and it was super conditions with great footing, so it was pretty high level competition."
For full results, click here.