The U.S. Para-Dressage Team for the Tokyo Paralympic team test has been named.
The three-person team to ride the FEI Team Test to Music will consist of newly crowned Paralympic gold medalists Roxanne Trunnell and Dolton in Grade I, plus Rebecca Hart and El Corona Texel in Grade III and Kate Shoemaker and Solitaer 40 in Grade IV, the U.S. Equestrian Federation said Friday.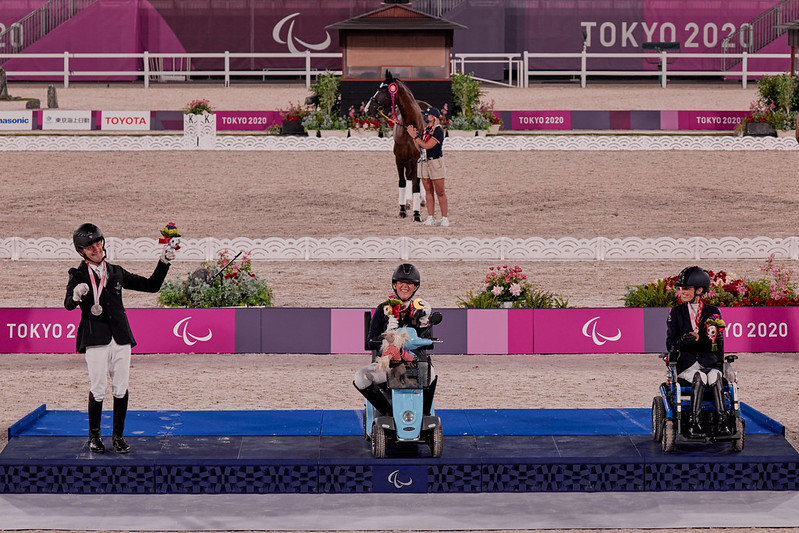 The team competition takes place over two days, Saturday and Sunday, with medals awarded at the end of Sunday's competition.
Hart and Trunnell will ride Saturday. The FEI Team Test to Music will begin with Grade II riders at 4 a.m. Eastern time, followed by Grade I at 5:15 a.m. and Grade III at 6:50 a.m. and can be watched live on NBC's Paralympic livestream.
Shoemaker will ride Sunday, when grades IV and V compete beginning at 5 a.m. Eastern time.  The team medals presentation will follow.
Paralympic equestrian competition concludes Monday with the freestyle, in which a third set of medals in each grade will be awarded. For the U.S., Trunnell, Shoemaker and Grade II rider Beatrice de Lavalette aboard Clarc have qualified to compete in that round as well.