Tokyo—Aug. 6
After a disappointing start in the individual medal qualifying round, the U.S. show jumpers bounced back today to qualify for the Olympic team finals.
Each team had a simple objective in tonight's qualifying round: Do enough to make it into tomorrow's final. Nineteen teams started tonight, and only the top 10 advance to the medal round.
Clear rounds were still the goal, but a rail here or there didn't make or break a team, and that included the U.S. squad. Each member—McLain Ward on Contagious, Jessica Springsteen on Don Juan Van De Donkhoeve and Laura Kraut on Baloutinue—added one rail to their tally (plus an addition time penalty for Ward), but the team still easily qualified for tomorrow's medal competition with a score of 13. They finished fifth overall, though all qualified teams will start tomorrow's finals with a clean slate.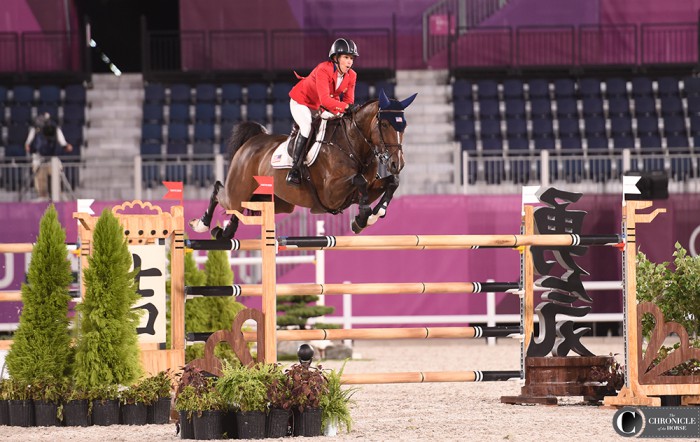 Kraut kicked things off for the team, having the one fence down she described as the "bogey jump."
"It's going into that corner, a dark pole behind it," she said. "I thought that we could have gotten six inches closer to it. If I had to do it again, that's what I would do. But apart from that, he didn't touch a jump, and he did everything I asked of him. So, I'm really, really happy. The objective today is to get into tomorrow, so let's hope that we'll do enough to get through and pull out all the stops then."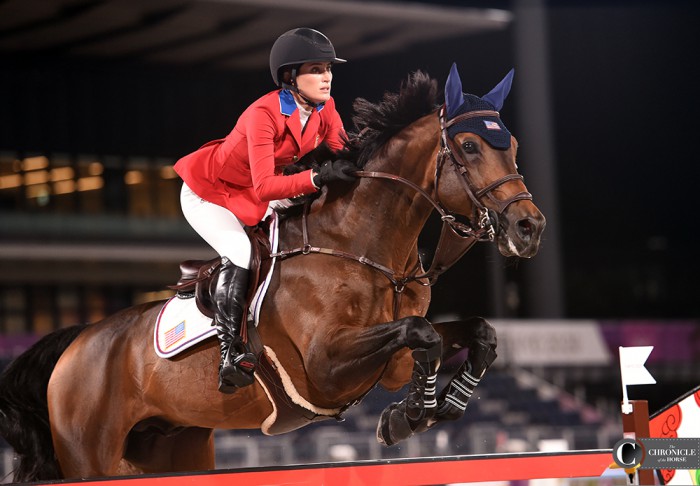 Springsteen is riding in her first Olympic Games, and she admitted to some nerves out of a desire to do well for her team.
"I want to make everyone at home proud and have a good performance for my teammates," she said. "I think we're sitting in a good spot. For me, I know my horse so well, and I know he's really brave, and I can really trust him. So that always gives me a great feeling going in. I knew that last line would be difficult with the double plank. But I thought it was a good course."
Ward was called up for the team yesterday, taking the place of Kent Farrington with Gazelle, who's now serving as team alternate. That meant he didn't have the benefit of jumping at least one competition round before tonight's class.
"For me? Not riding, basically," he said with a laugh when asked about the most difficult part of tonight's track. "We've been doing a lot of flatting.
"He felt great," he added. "It was really a new challenge, what my horse Contagious and I had to do. We've been on the ice for the better part of four weeks now. His last show was Rotterdam [the Netherlands], which was over a month ago—a month and a half. Over the last 10 days, I've jumped eight jumps, nine jumps. And to come in and jump at this level is a real challenge. I had a lot of anxiety about it, to be frank. But he was right there for me. I turned for home and maybe wanted to make sure we just brought that nice four home. I didn't fight as hard as I needed to for that oxer. I knew what the situation was, and I wanted to make sure there wasn't going to be a major blunder."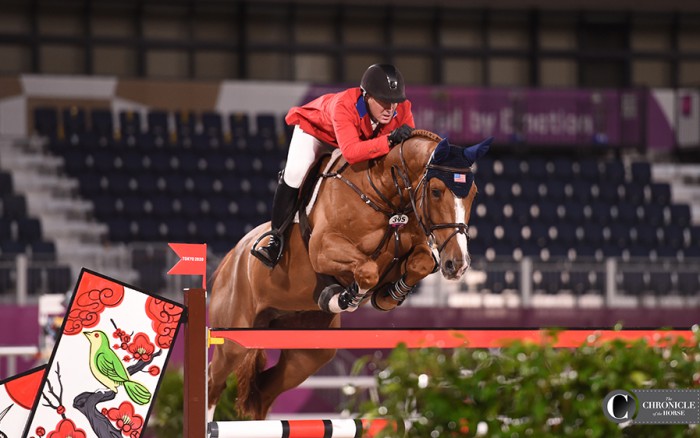 The top team, Sweden, put in three clear rounds, following up on their strong performance from the individual final where all made it into the jump-off. There, Peder Fredricson earned silver with All In, Malin Baryard-Johnsson earned fifth with Indiana, and Henrik von Eckermann took fourth on King Edward.
"Well, they've been unbelievable," said Baryard-Johnsson. "I think we all have the same feeling. It's so far felt quite easy in there. We've had to try hard, of course, but they're jumping so well, all of them, every round.
"We just saw the Belgians jumping three clears as well, with time faults though, but there's many horses jumping well tonight, and we start from scratch tomorrow, so anything can happen."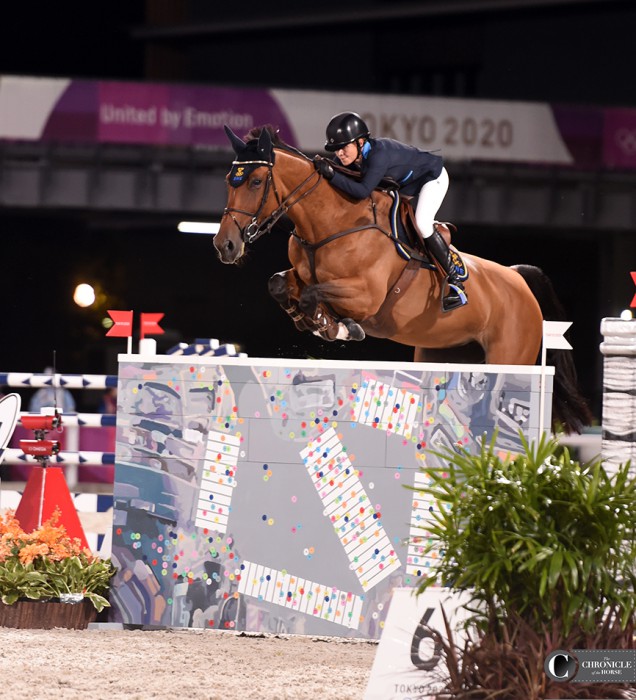 Each country at these Olympics is using a three-member squad, which meant that a single rider fall or other elimination didn't allow that nation to advance. Teddy Vlock and Amsterdam 27 both fell, which put Israel out of contention, and Shane Sweetnam and Alejandro both fell, which eliminated Ireland's team. (Both horse and rider walked out the ring.)
Mexico's Eugenio Garza Perez was eliminated for two refusals on Armani SL Z, and Japan's team didn't advance after one of its riders—Koki Saito with Chilensky—withdrew from the warm-up when the horse sustained a small cut.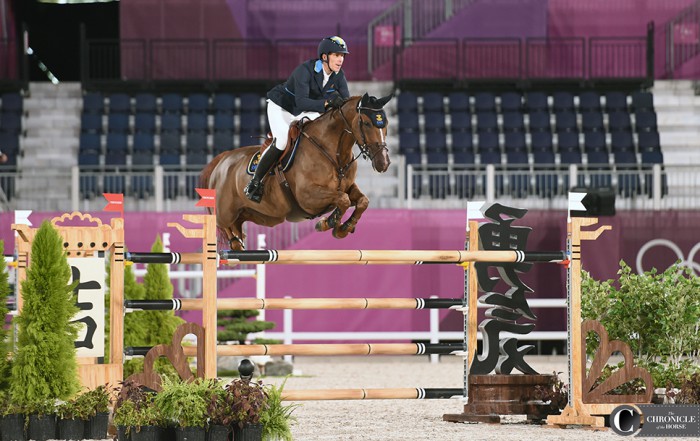 The teams that will compete in tomorrow's final:
• Sweden
• Belgium
• Germany
• Switzerland
• United States
• France
• Great Britain
• Brazil
• The Netherlands
• Argentina
Teams that won't advance:
• Egypt
• China
• Morocco
• New Zealand
• Czech Republic
• Mexico
• Israel
• Ireland
• Japan
The top 10 teams return tomorrow evening at 7 p.m. local time, 6 a.m. Eastern Daylight Time, for the team final. Watch the action live on NBC's Olympic livestream or see televised highlights at 8:30 a.m. EDT on NBCSN or local NBC affiliates at 10 a.m. EDT.
See full results here.