The U.S. Para-Dressage Team will host a mandatory observation event this week, the final step in preparations for what the team, currently ranked No. 1 worldwide, hopes will be its most successful Paralympics yet.
Team selectors are using the Tryon CPEDI, which begins today at Tryon International Equestrian Center in Mill Spring, North Carolina, as a mandatory observation event before naming the four riders who will attend the Tokyo Paralympic Games. The team must be selected by July 5.
Coincidentally, TIEC also was the location of the last world championship, the 2018 FEI World Equestrian Games. There, the excitement among the U.S. para-dressage team and their support staff was palpable. Previously, the U.S. team appeared in the championship results as an also-ran, but at the 2018 WEG, the tide was changing: the team finished fifth but earned four individual medals.
After Michel Assouline's success with Great Britain's para-dressage team from 2005-2017, Will Connell, the U.S. Equestrian Federation's director of sport, brought Assouline in as the head of para-equestrian coach development and high performance consultant. Assouline's magic has worked for the U.S. as well, helping U.S. riders earn the first-ever American medals in a WEG in 2018, and continuing on today, with four riders ranked in the top-20 worldwide.
"It's like baseball, once a home run is hit, it encourages all the others to bring it on," said Hope Hand, the U.S. Para-Equestrian Association president and executive director. "It seems to challenge everyone to pull out all the stops. I think WEG was a jump-start to what to expect in the future."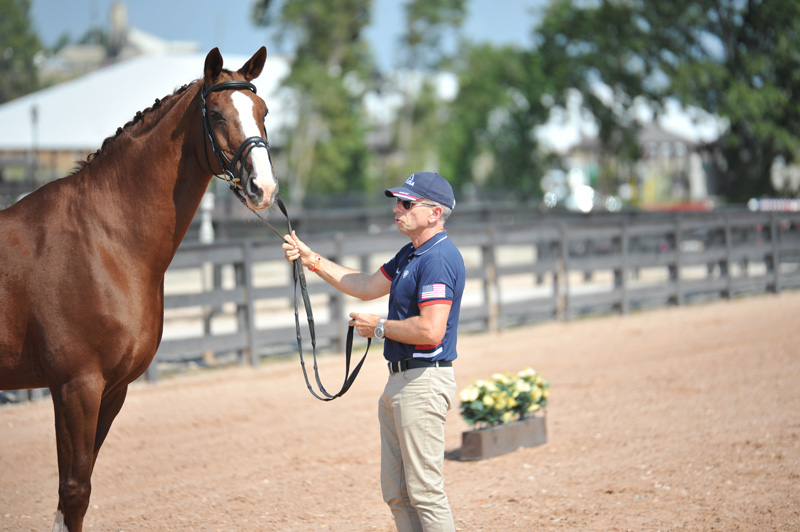 That momentum hasn't lessened despite the delays to the Tokyo Paralympics due to the COVID-19 pandemic. The U.S. is currently at the top of the Fédération Equestre Internationale team rankings, and Roxanne Trunnell has topped the individual rankings across all grades since January. Rebecca Hart, Kate Shoemaker and Sydney Collier also are sitting in the top 20.
"I don't want to give predictions, but I feel good about where we're sitting right now," Hand said. "I think we're well prepared. We've been working really hard the past year, regrouping, and have done a great job. You can see that all our riders have really been in top form. This probably is one of the strongest teams going forward. I'm excited about it. We're going to do our best to be on the podium."
In picking a team, performance at this weekend's mandatory outing is just one piece of the puzzle. The selectors—Robin Brueckmann, Christina Wentz, Barbara Grassmyer and Regina Caristo—will consider performances at all CPEDI competitions held between Jan. 1, 2019, and July 5, 2021, with greater emphasis placed on scores achieved since Oct. 1, 2020. Additional criteria include international competitiveness, medal potential, the trend of scores, consistency of scores above 72%, previous international experience, fitness of horse and athlete, as well as athlete behavior. Due to the variety of tests posed by the different grades by which athletes are divided (Grade I for most impaired to Grade V for least impaired), para-equestrians do not have a national ranking list.
The shortlist of FEI-nominated entries will be named by July 5. Once the team is selected, the athletes and their horses will travel to Aachen, Germany, for a training session and quarantine before continuing to Tokyo.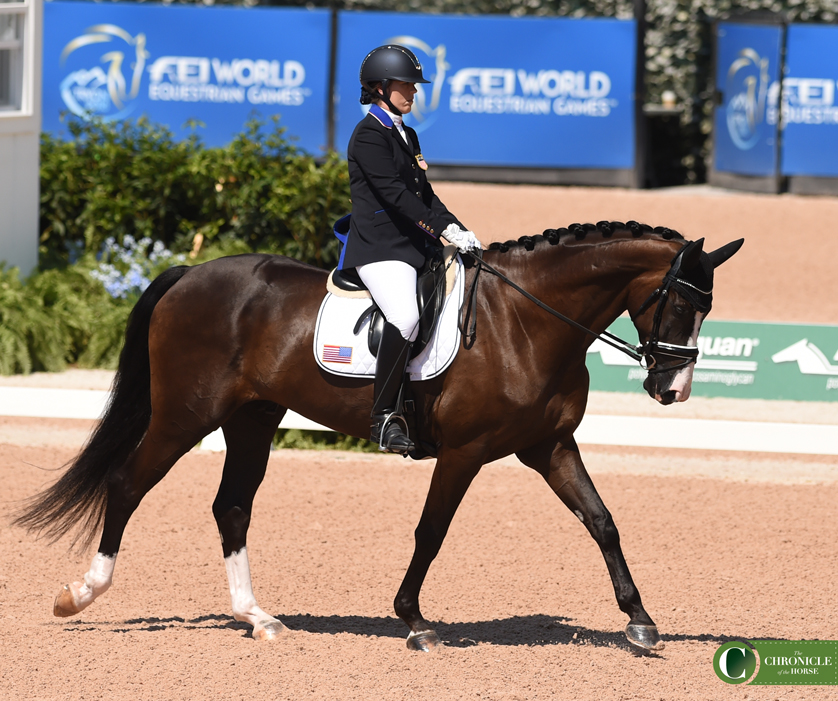 The U.S. Para-Equestrian Team will send four horse-and-rider combinations to Tokyo, and all four will compete in the individual tests, which take place first, while only three will represent the team. At least one team member must compete in Grade I, II or III, and the team may not field more than two athletes from the same grade.
Para-equestrian competition will take place Aug. 26-30. Individual tests happen Aug. 26 and 27, with medals afterward, followed by two days of team competition. The team medals will be awarded Aug. 29. On Aug. 30, freestyles for all grades will take place, and the final medals will be awarded. Medals are awarded for each grade in the individual competition.
"I really do think that we have an excellent opportunity and thank goodness, everything looks on track," Hand said. "I do believe that Tokyo will take place, from all indications. It's a shame we're not going to have spectator participation. It's going to be a different experience, to say the least, but I think Tokyo will do a good job."
This week's competition begins with a jog Thursday. The individual tests for each grade (starting with Grade IA and going through Grade V) will take place under the lights, from 8:15-11:15 p.m. Friday. On Saturday, team tests will go in the same order and begin at the same time. The freestyle competition will begin at 10 a.m. Sunday morning, starting with Grade V and working in reverse order to Grade IA, depending on which athletes qualify to perform in that class. The event will have a free live stream starting Friday night and is open to the public to attend in person.