With selection trials now complete, the Land Rover U.S. Eventing Team expects to name its team for the Tokyo Olympic Games in less than three weeks.
The team set a June 1 deadline for naming a three-member squad, direct reserves and a traveling alternate to compete in Tokyo. Under the new Olympic format approved in 2016, teams are reduced to three members, with no drop score, but substitutions allowed under certain circumstances. Individual medals will be determined by a second show jumping round among the top 25 finishers in the team event.
The Land Rover Kentucky CCI5*-L and the Jersey Fresh International (New Jersey) CCI4*-L were used as selection trials for Olympic hopefuls. Formal veterinary evaluations are now underway for an unspecified number of horses chosen by the selection committee, which is comprised of Bobby Costello, Phyllis Dawson, Jan Byyny, Debbie Furnas and Jonathan Elliott.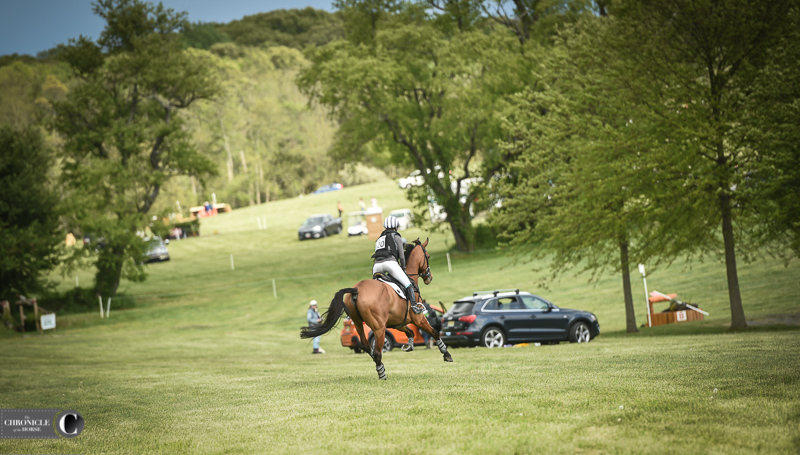 Once the committee makes its team selections, those riders on their chosen horses, as well as any direct reserve horses that are named to replace their primary mounts if necessary, will attend a final, mandatory outing at Great Meadow (Virginia) in early July. Additional potential alternates, up to a maximum of 12 horse-and-rider pairs, also will be named to attend the outing, the date of which will be announced shortly.
The outing will consist of one day to run through dressage tests with coaches, followed by a two-day horse trial experience. Dressage and cross-country—to be held during the heat of the afternoon to approximate conditions in Japan—will be on the first day, followed by show jumping on the second, U.S. Equestrian Federation Managing Director of Eventing Jenni Autry said.
Until then, Erik Duvander, USEF eventing high performance director, will continue to work with riders individually and in small group jumping sessions with team show jumping coach Peter Wylde. The team likely will use Boyd Martin's cross-country schooling course in Cochranville, Pennsylvania, for training sessions as well.
Team horses and the traveling alternate will fly from New York City to Europe, then spend a mandatory eight-day quarantine in Aachen, Germany, along with horses from several other disciplines and teams.
The final leg of their journey is scheduled to begin July 20, taking them from Europe to Dubai to Tokyo, landing July 21. They'll then have a few days to acclimate before the first horse inspection July 29. The eventing competition will run from July 29 to Aug. 2. (See the full equestrian schedule here.)
"Everyone has their area of concern," Duvander said. "If there was any concern, it's that the travel schedule to get the horses from here to Tokyo is probably the most intense scenario it's ever been. I've done a lot of championships, and that's been the trickiest part. But I think it's well organized, and we'll be in good venues."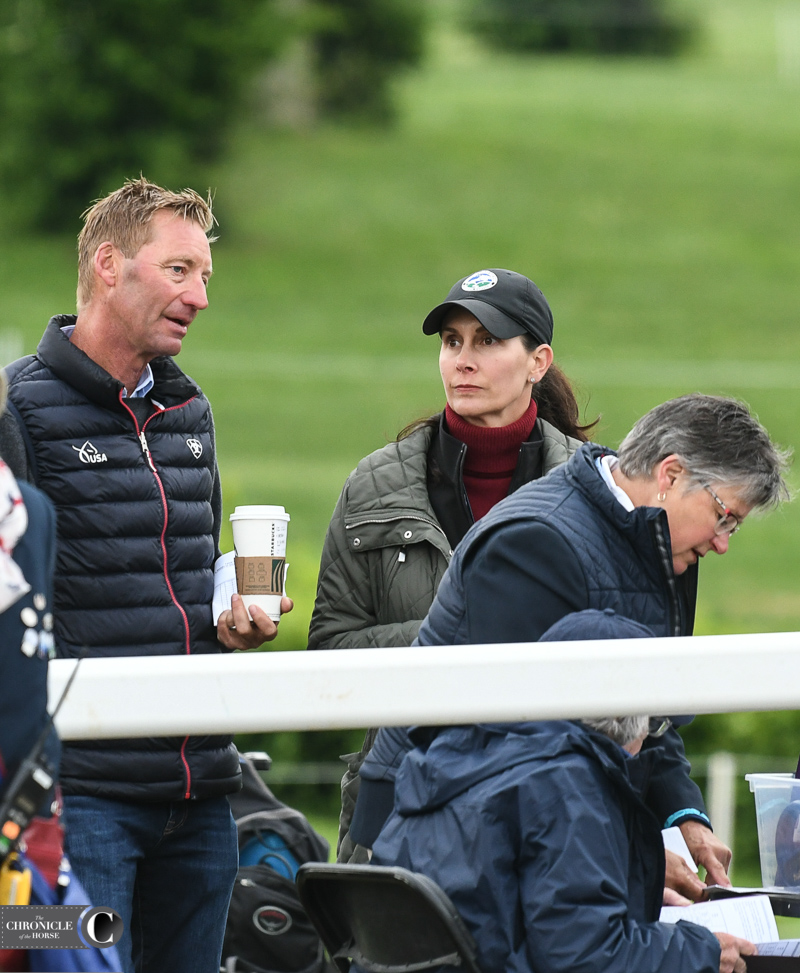 Temperatures in Tokyo are expected to be in the mid- to upper-80s with high humidity during the Games. A horse monitoring study, conducted during the Ready Steady Tokyo Test Event in August 2019, found that conditions will be hotter than the 1996 Atlanta Olympic Games. As a result of the study, Derek di Grazia's cross-country course was shortened to 8 minutes and 4,500 meters.
"We've been to multiple championships with the hot weather on the longer [cross-country] distance, and [with] the management of the horses pre- and after the events, I don't see our horses being at risk. For an 8-minute track, it should be fine," Duvander said. "Shorter warm-ups—they'll be pretty much warmed up as soon as we take them out! You've just got to play the game; it's not the first time we've been to a warmer climate."
"It's going to be very intense, but from our perspective, our horses train in heat and humidity all the time, so it could potentially be an advantage for us," Autry added.
Olympic dressage will run in the morning and evening, and show jumping will be in the late afternoon, with the final medal round under the lights to avoid the worst of the heat. The stabling and an indoor arena are air conditioned, so horses can spend much of their non-competition time out of the heat.
Based on format changes made by the Fédération Equestre International in 2016, the cross-country phase will be a four-star in technical difficulty while the dressage and show jumping will be to five-star specifications.
The new Olympic format, approved by the FEI in 2016 and tested at the 2019 Boekelo CCIO4*-L (the Netherlands), reduces teams to three members and uses a second show jumping round, rather than a separate competition, to determine individual medalists among those team contenders. It also allows for an additional rider to be substituted into the competition should one of the original team members be eliminated under certain circumstances, such as lameness or accumulation of refusals cross-country, allowing the team to finish, albeit heavily penalized.