The Plains, Va.—Aug. 28
At the Mars Great Meadow International CCI4*-S, members of the Land Rover U.S. Eventing Team gave their final performances before hopping on a plane to the FEI Eventing World Championships in Pratoni del Vivaro, Italy.
Each pair named to the team—Will Coleman and Off The Record, Tamie Smith and Mai Baum, Ariel Grald and Leamore Master Plan, Lauren Nicholson and Vermiculus, and Boyd Martin and Tsterleg TSF—had different goals for the weekend's mandatory outing to fine-tune their performances before they leave for Italy on Sept. 2. Of the group, two finished at the top of the 44-horse field, one improved on a midpack dressage score with good jumping rounds, and two had 12 faults each in show jumping.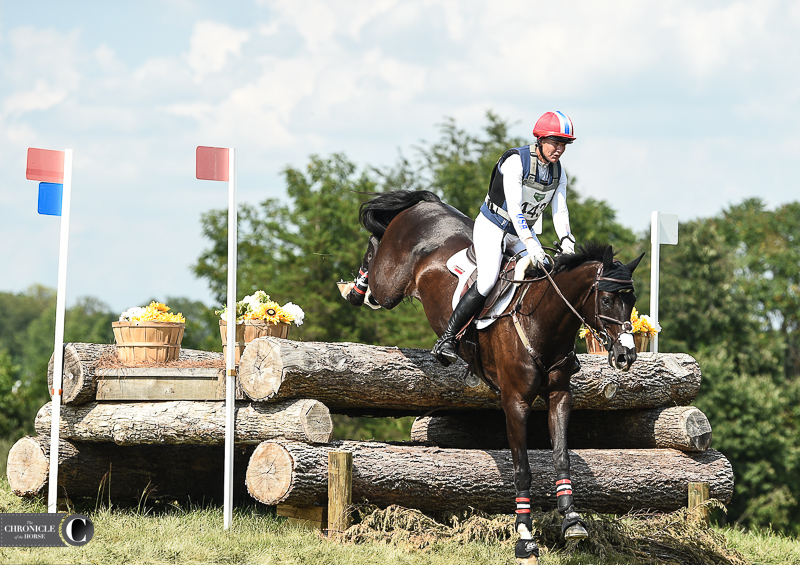 "By and large, there's a lot to take away that's very positive from the weekend," Chef d'Equipe Bobby Costello said. "I thought the horses looked as well as a group as I've ever seen them in the dressage—everyone was either at their personal best or better, so that's excellent. A couple of them in the show jumping have got a little work to do between now and Pratoni, but the cross-country today was just brilliant. The athletes looked like they were feeling confident, and the horses were jumping very well."
Smith and Mai Baum led the division after dressage and show jumping, held Saturday, scoring a 20.5 on the flat, but added a few too many time penalties to maintain their lead after Sunday's cross-country. They finished in second place behind Liz Halliday-Sharp and Cooley Quicksilver, who were named alternates along with five other pairs also competing this weekend.
Smith's aim was to get "Lexus" looking between the flags and thinking in his first run since Badminton (England) in May.
"For me, it's just really good to get back out into a really competitive atmosphere," said Smith. "I'm sitting here with the best riders in the country. I feel really prepared. I felt like I rode well in all three phases on all three horses. I feel ready.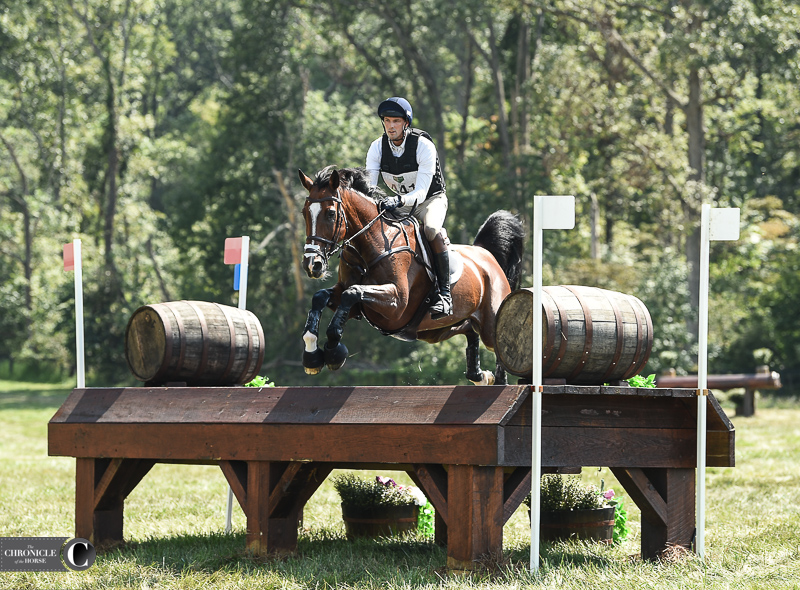 "Lexus is ready. It's his time," she added. "I think we have a great team dynamic, and I'm ready to go and so is he. I'm just trying to pace ourselves and stay chill and get there. The work's done now; it's just getting there. We have another gallop before we get on the plane, and then we're ready to go."
Watch their stadium round, courtesy of Horse & Country:
Smith suggested the format at GMI, with show jumping held the day before cross-country, may have contributed to some horses' issues. Pratoni will be held with show jumping on the final day.
"I thought there was a lot of really good competition here," she said. "I felt like all the team horses really stepped up. Some of them jump better on the third day, so I don't think you can really fault them for having some rails yesterday."
Coleman was named to the team with Off The Record and is the only rider to have a direct reserve horse in Dondante. He finished in third with Off The Record and seventh with Dondante.
"I feel like they're both in a good place, particularly Off The Record," he said. "I thought they ran well today. It wasn't maybe the hardest track, but they felt very confident, and they did it all quite easily, which they should at this stage.
"For Off The Record, thankfully I had that Aachen [(Germany) Nations Cup] trip, which was a proper course, so I'm glad I have that under his belt as well," he added. "The weekend was about coming into a competitive atmosphere and trying to fine tune little things, but I feel like my horses are in a good place. They've got a lot of travel ahead of them, but we hope they'll arrive well, and we'll do the best we can like every other weekend."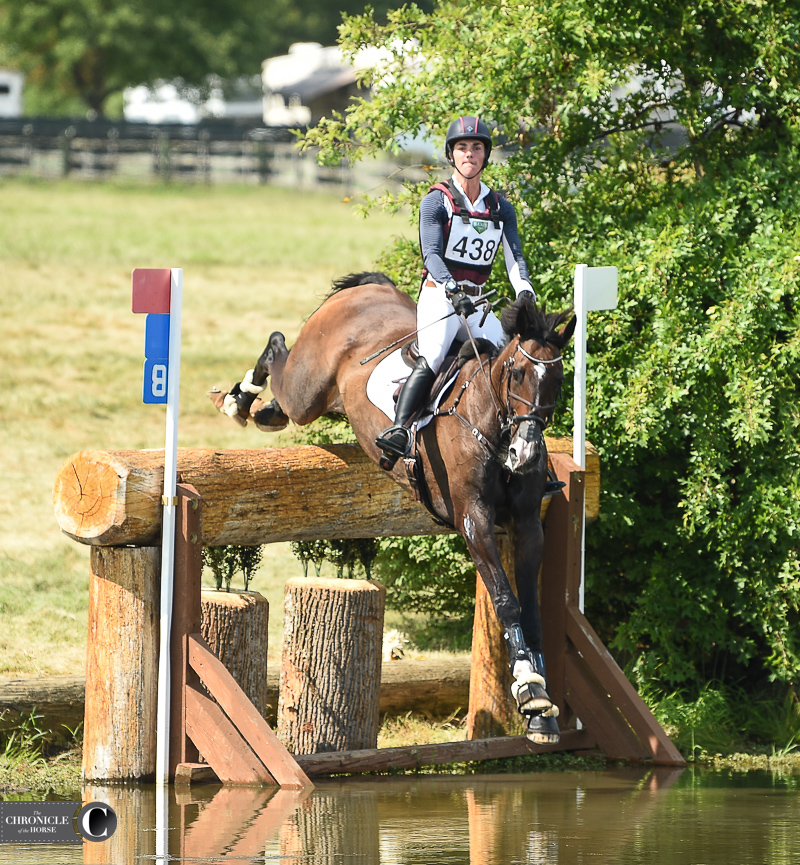 Coleman was in striking distance of the win, scoring a 21.9 in dressage and show jumping faultlessly with his talented up-and-comer Chin Tonic HS in second place, but he withdrew before cross-country due to the firm ground.
Grald will be making her senior team debut with Leamore Master Plan. From a dressage score of 30.9, which placed her 19th after the first phase, she show jumped clean and added 8 cross-country time penalties to her score to finish the weekend in 11th.
"It's exciting to be here with all these great riders, and I'm excited to learn from them through this whole process," she said.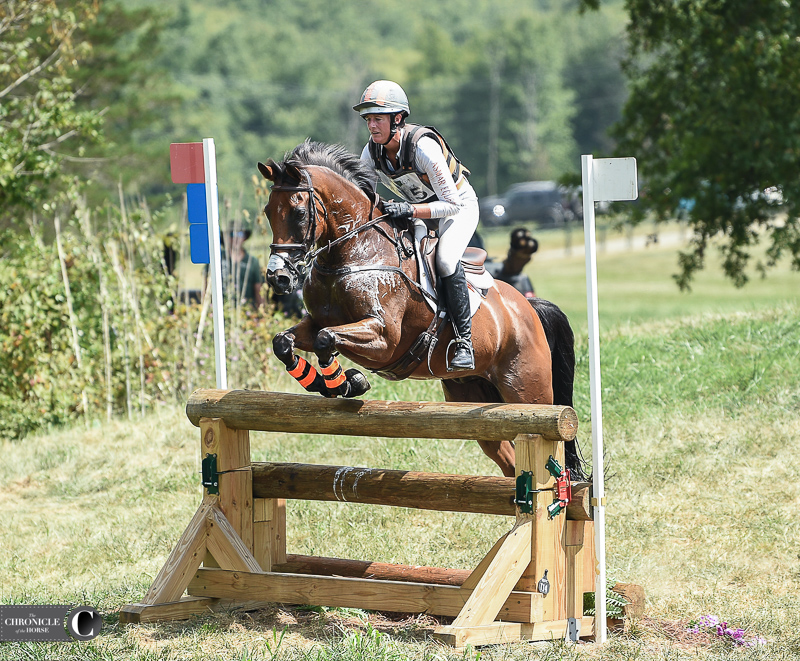 Nicholson finished fourth with Landmark's Monte Carlo and 19th with Vermiculus after dropping three rails in show jumping. She's the only one of the team riders who's been to the venue in Pratoni to observe.
"It's a super unique venue," she said. "I really think they picked the right group of horses for it because it's extremely steep and hilly while also utilizing a lot of the terrain and having a combination of big, massive five-star fences and also terrain-y skip through, stumble things. It's a very rural area, but the venue's beautiful."
Martin and Tsetserleg TSF also had three rails down on Saturday night, but Martin's still feeling confident heading into his fourth championship with "Thomas."
"I always seem to thrive when my last run isn't brilliant," he said. "It seems to make me a little more dialed in. I truly believe I'm sitting on one of the best horses in the world. I'll be riding to get a personal best at Pratoni. Deep down inside, I'm quietly confident and very focused."
The pair earned their best international dressage score yet with a 22.1 on Friday, which had them in third place in the large division.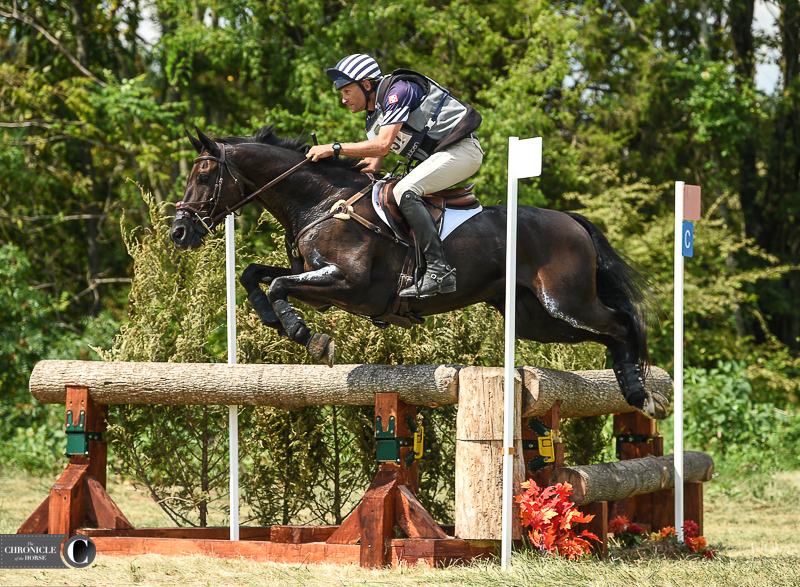 "Unfortunately the show jumping's always been our weaker phase," he said. "It's changed a little bit where I feel that Thomas is way better trained for the show jumping, but for some reason he got quite nervous and tight at Great Meadow. He's very horse-shy and nervous and quite anxious in the warmup. He jumped the first half of the course well, and then I made a bit of an error angling one of the jumps, and he ticked it behind, and then it panicked him, and he got a bit fast and frantic."
Martin said he'll work to keep Thomas more "chilled" before he goes in the ring and work on riding him more accurately.
With the footing on the cross-country course prepared but still firm from a summer baking in the Virginia sun, there was only one double-clear cross-country round (Phillip Dutton on ex-racehorse Sea Of Clouds) as many riders eased off the gas.
"Cross-country today, I went around about 70 percent," Martin said. "I felt like the ground wasn't very good, and I wanted to have a nice calm ride and get him nice and chilled and have a good fitness run," he said.
The five horses, plus reserve rider Phillip Dutton's Z, will fly to Europe on Sept. 2 and train at a facility in Vittel, France. The facility hosts FEI events and has a grass race track and grass polo field. Those surfaces will come in handy for practice as the show jumping in Pratoni will be held on grass.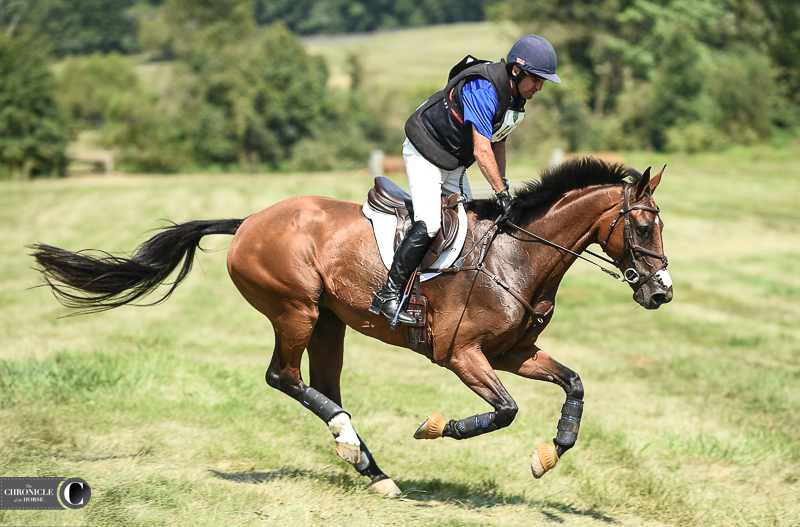 On Sept. 11 the horses will start shipping to Italy, arriving to the venue Sept. 12.
Costello will be on hand to help support riders, as will Max Corcoran as eventing elite program and team facilitator.
"My job the next few weeks is to just be supporting what they do," Costello said. "We have decentralized coaching now. My job is just to kind of be there and support them and give them encouragement when needed, but try not to get too much in the way and bring the whole group together as a unit."
The U.S. team selectors will choose the team of four and one individual rider before the Sept. 5 final entry deadline.
"We've got an exceptional group of horses and riders this year. We've got a mission ahead of us," said Martin. "It's a long trip. World championships are brutally tough contests, and I really feel we've got five or six wicked good horses, and if everyone can pull out a personal best we're in with a shot. It's pretty easy to say that and very hard to do it. We'll give it our best."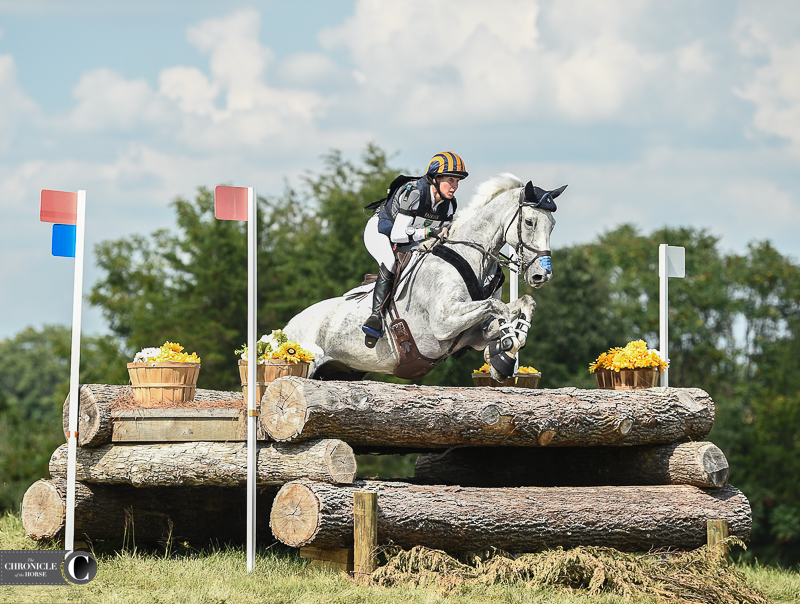 While Halliday-Sharp was disappointed not to get the call-up for the World Championships, she's got big goals for the fall season.
Four-star winner Cooley Quicksilver is headed to the Maryland Five-Star, and her CCI3*-S winner Shanroe Cooley will be heading to Le Lion in France for the 7-year-old World Championships.
"He was really professional this weekend," she said of Cooley Quicksilver, or "Monster," who she's had since he was 4. "I was thrilled with him. It's his first run back since Luhmühlen [Germany]. He just keeps getting better. He's only 11, but he's done a lot. I think he deserves this. He earned it. A 25.6 is a very respectable four-star winning score anywhere in the world, and that's something I always strive for. It would have held up anywhere.
"He's a very weird and wonderful, unique animal," she added. "He's not like any other horse I've ever had. He's very arrogant, loves his job, loves to compete. He loves to travel. He loads himself on the plane. We never worried if I came out here and pushed the gas pedal."
The pair had the second fastest cross-country round of the day, finishing just 1 second over the time allowed.
Watch their cross-country round, courtesy of Horse & Country:
Halliday-Sharp's had Shanroe Cooley, or "Dallas," since he was 4.
"He has the most incredible stride, and he's a really, really exciting horse for the future," she said. "He covers so much ground. I'm surprised I was 10 seconds under. I wasn't trying to go quite that fast, but he just finds it really easy. It's nice now, I'll go to his next run and tone it down a little bit. This is the first time I've put a bit of pressure into it, and I think that was good for him."
For full results, click here.