The Plains, Va.—June 30
Members of the U.S. Eventing Team got a chance to run through their dressage tests this afternoon in the final lead-up to the Tokyo Olympic Games.
Eleven pairs, which included team riders Phillip Dutton (Z), Liz Halliday-Sharp (Deniro Z) and Boyd Martin (Tsetserleg TSF), traveling alternate Doug Payne (Vandiver) and other short-listed horses and riders, rode the Olympic five-star test in front of judges Mark Weissbecker and Debbie Adams for a fix-a-test.
This evening, they presented their horses in hand in front of Weissbecker and Adams, with team vet Dr. Susan Johns, team physiotherapist Jo-Ann Wilson and program farrier Russell Deering watching.
Due to predicted heavy rain on Thursday, riders will not do their dressage tests again and will instead head out onto a cross-country course designed by Ian Stark at 10 a.m. They'll have a horse inspection at 8 a.m. on Friday and then show jump at 10 a.m.
"I think it's a great opportunity, and you certainly want to make the most of the chance you have to ride in front of well-respected judges," said Payne. "Going forward, you want to put forward the best test you can, and do your best to replicate what might happen overseas. I think with 'Quinn,' a lot of it was excellent with two little bobbles that would have stopped him from marking down a bit better, but I was very happy with how he went today."
Each rider will have their own plan for cross-country tomorrow.
"We'll see time-wise on cross-country," he said. "It's a bit drier, so I'm not going to go crazy fast, but you want to be competitive and put together the best, most polished round you can and prepare the best you can for going over to Tokyo."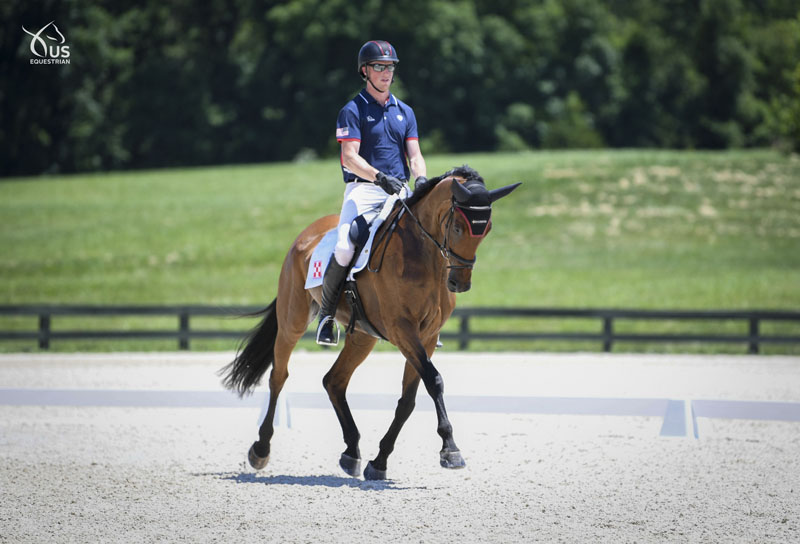 Dutton said the judges like his horse and his paces, but was told he had too much neck bend in the shoulder-in, so he appreciated the feedback.
"The finessing of the canter work, it's kind of a little harder and bit more different than we've ever done before with the two half-passes to the change and back," he said. "They talked us through how you execute and position the horse before. That was helpful as well."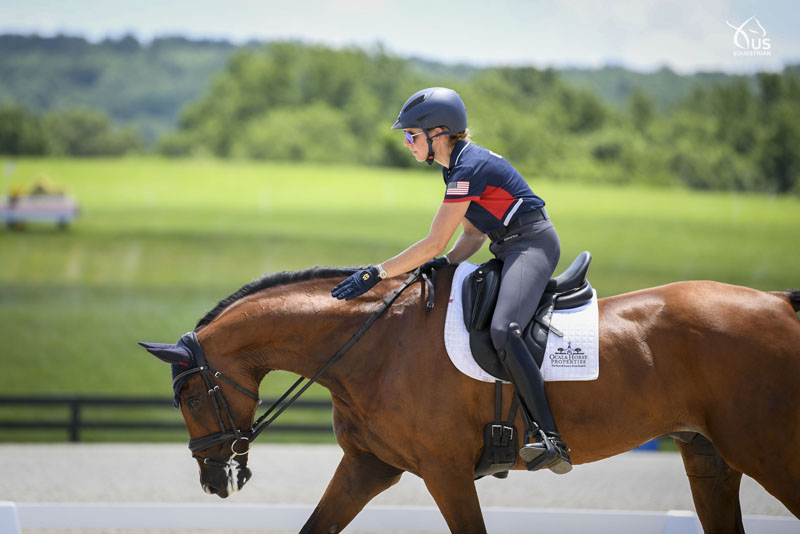 Halliday-Sharp found just riding the pattern, being able to repeat a movement and getting feedback about what the judges were looking for was extremely helpful since riders haven't performed this test before.
"I definitely didn't come in with a plan to really load the gun and push him as hard as he can possibly do everywhere," said Halliday-Sharp. "I certainly didn't have the extended trot I would normally have. I was just going for a real rhythm and a chance to ride through it and just trying to practice the routes. Today was about, 'here's what takes it to go from this mark to this mark,' and I feel like I've learned a lot today."
She'll be looking to instill a lot of confidence in Deniro Z so he's feeling good about himself before getting on the plane. "He's a horse that tries extremely hard for me and always has," she said. "That's what makes him a good horse. He has a big heart, and he always gives you everything. I think it's not about the tightest turns we can take. It's about real tidy cross-country and maybe taking an extra stride to set up."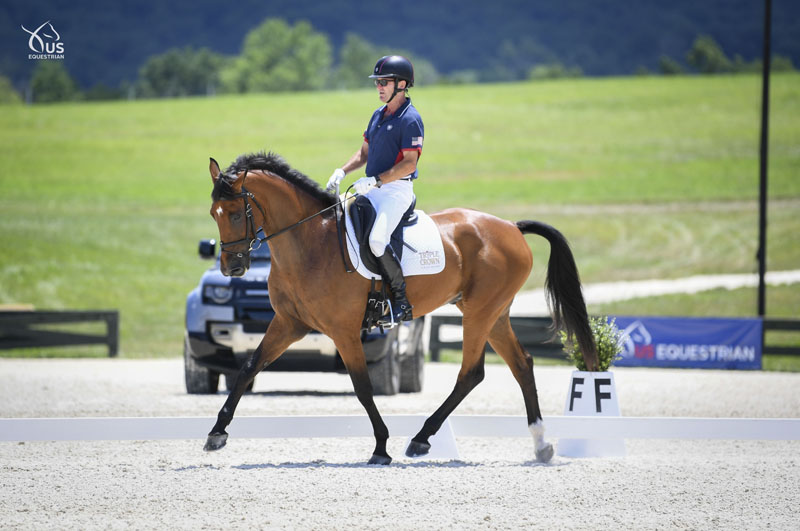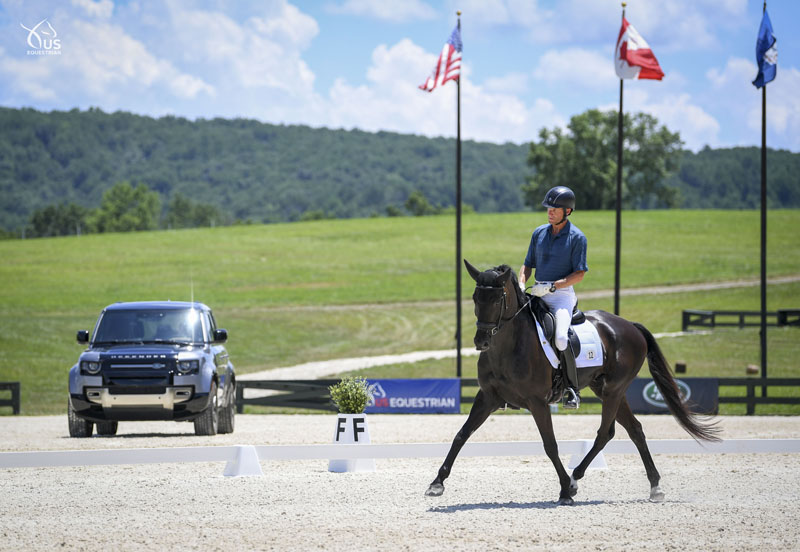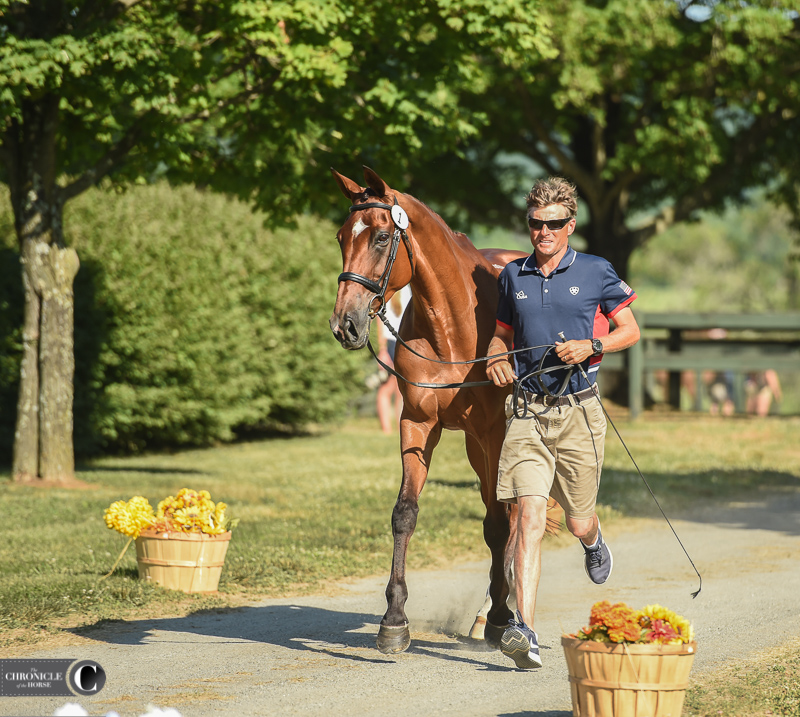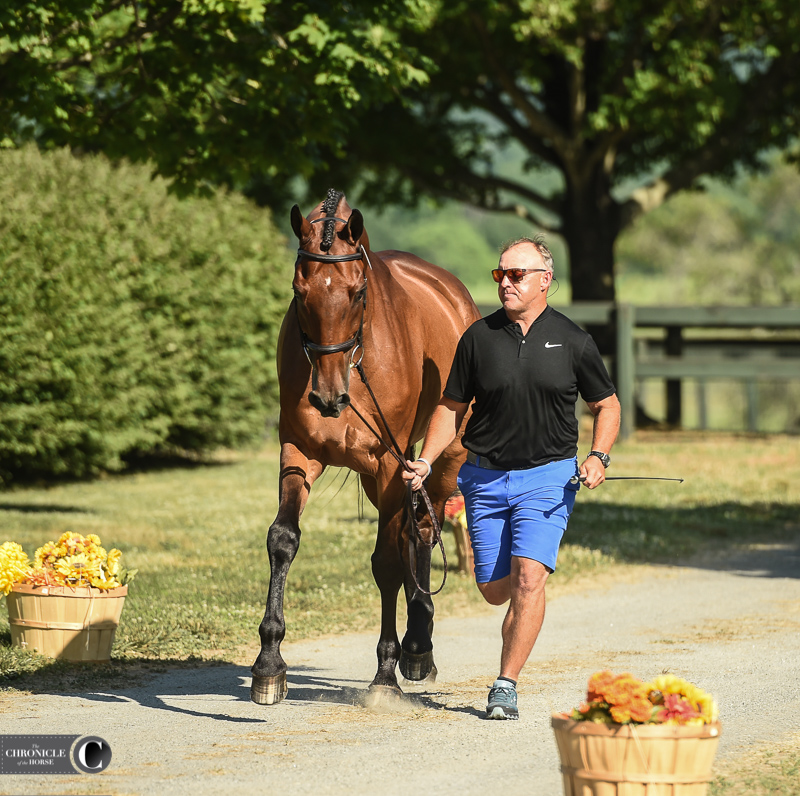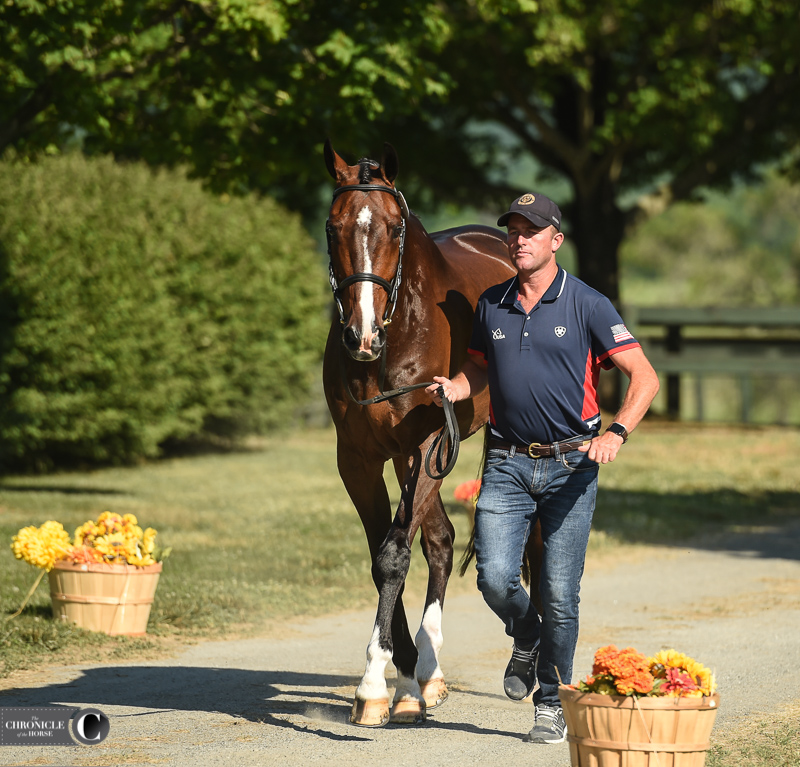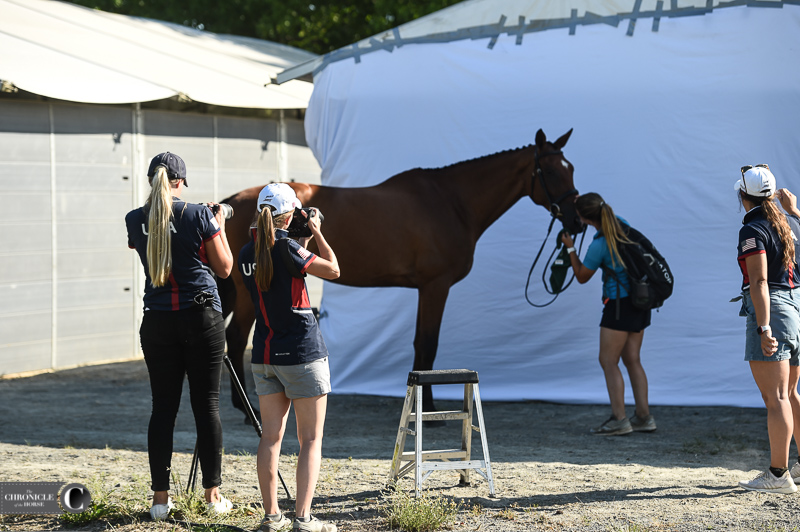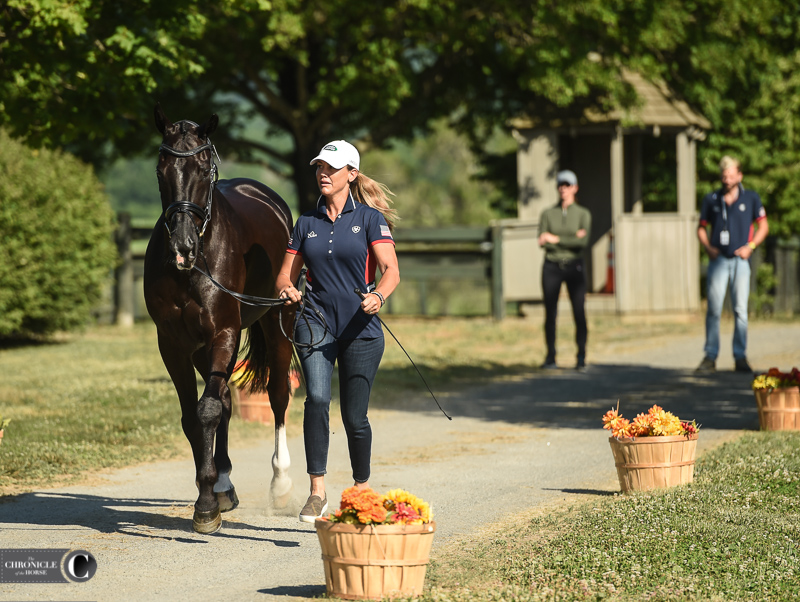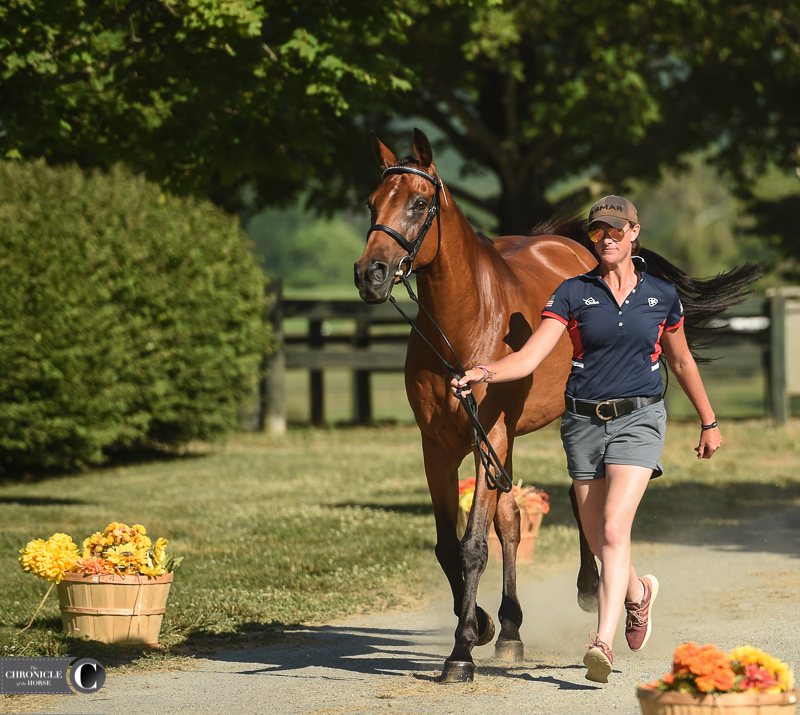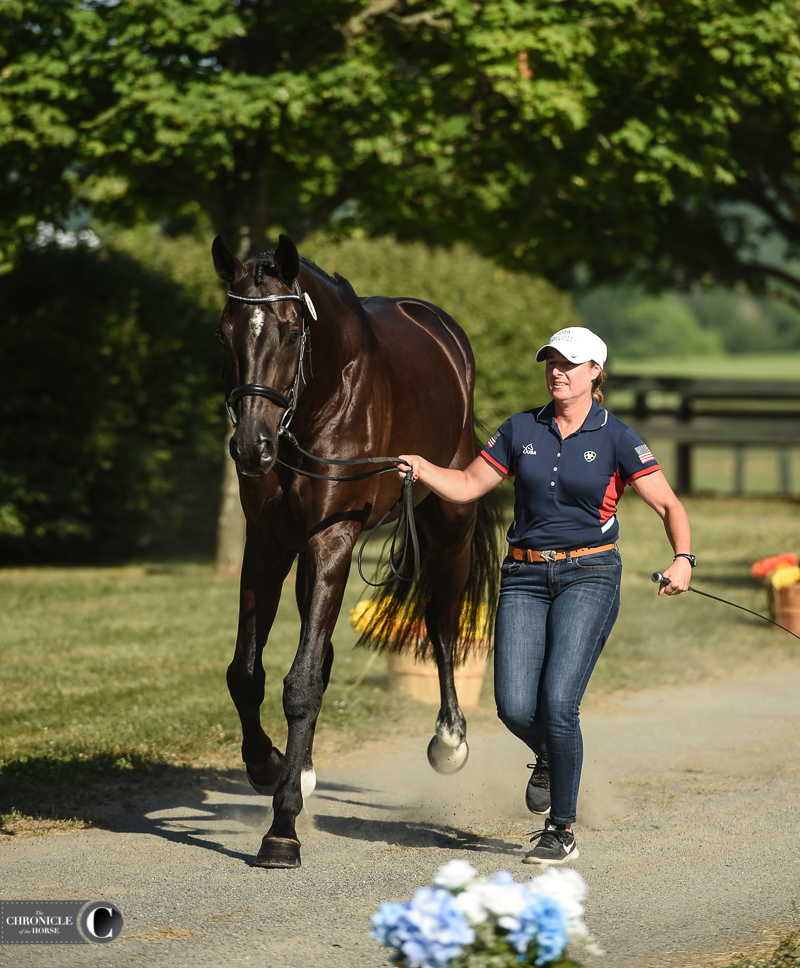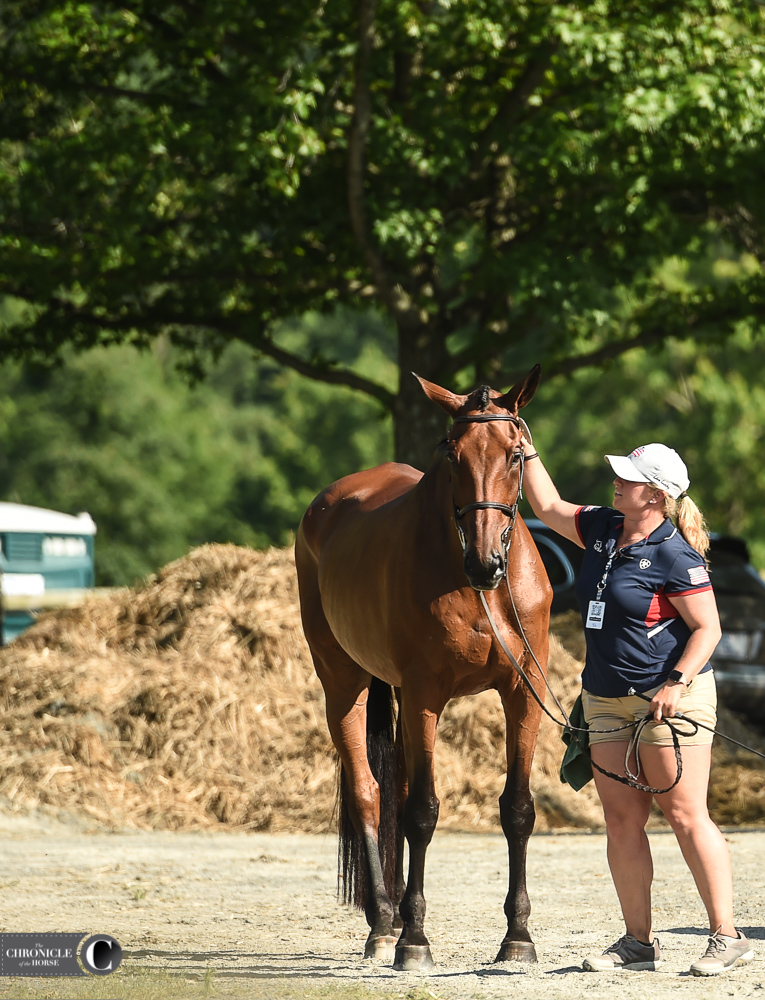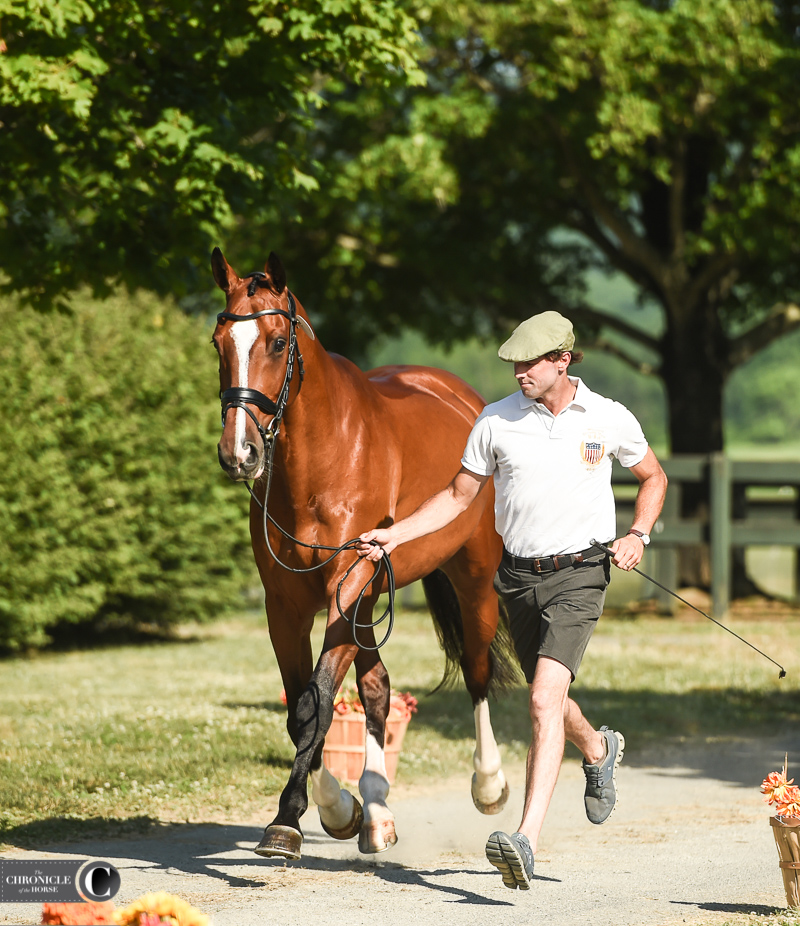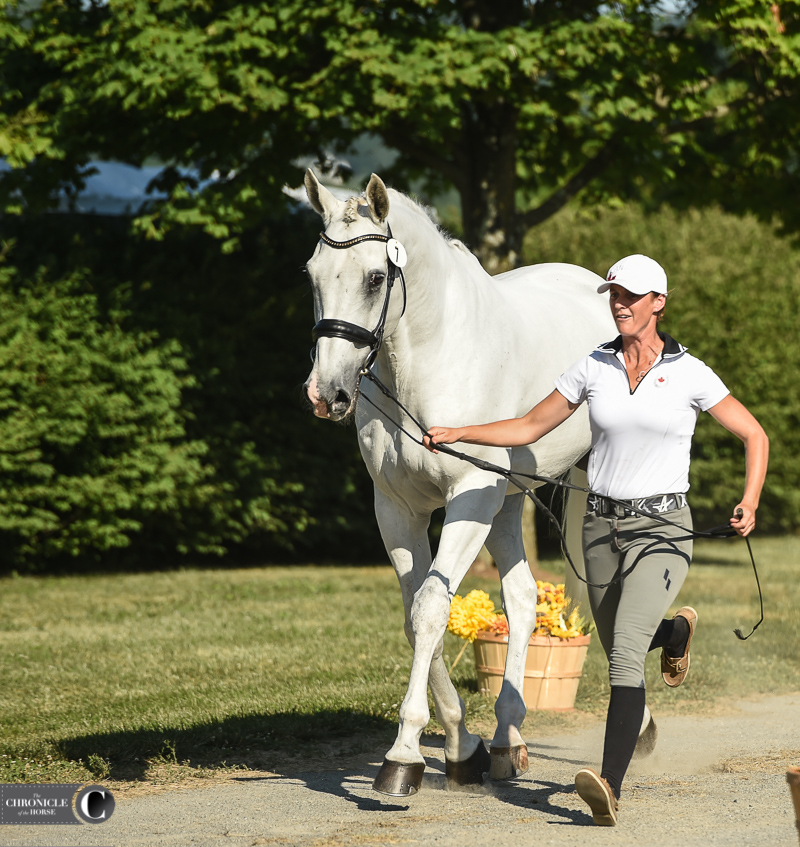 The Chronicle will be on site at the eventing mandatory outing to bring you coverage of the cross-country and show jumping. Check back tomorrow and Friday for more.
Order Of Go I COTH's Coverage I Live Scores