Patti Driscoll's Beaverdam Equestrian Center in Beaverdam, Virginia, burned down on Jan. 23. The fire reportedly started around 3 a.m. and killed two elderly school ponies.
Driscoll rode professionally for several years and opened the center in 1994 so her children would have a place to learn horsemanship. Now she teaches approximately 30 students and keeps more than 20 horses on the property. She was sleeping when the blaze broke out.
"We went to sleep Tuesday night, and everything was normal," Driscoll, 62, said. "There was an urgent knock at the door, and there was a deputy. He said, 'Your barn is burning; please tell me there aren't horses inside.' The whole barn was engulfed in flames higher than the trees, and the sky was orange."
The remains of two ponies, Fireflies After Dark or  "Chrissy," a Welsh cross mare, and Chase, a Pony of the Americas gelding, were found during the clearing efforts. They were buried together on the farm. The remaining horses were outside at the time of the fire.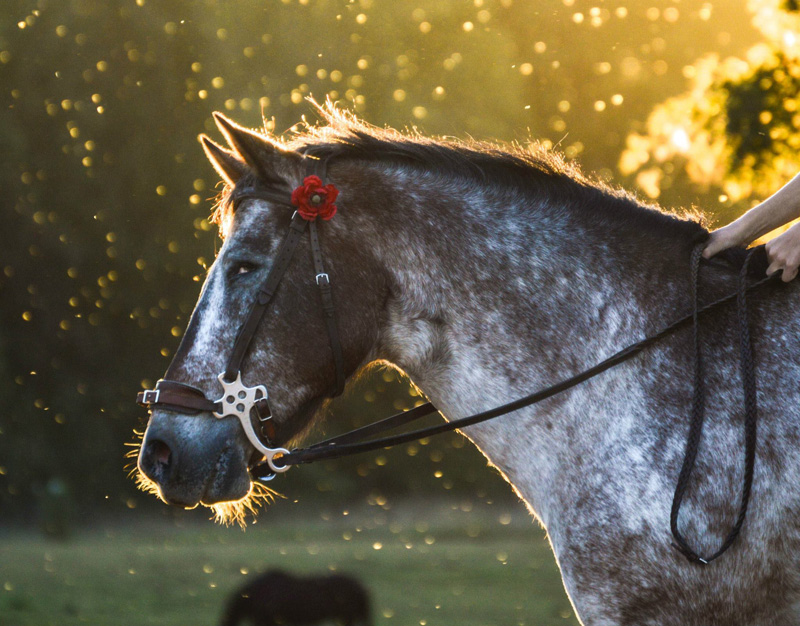 "They were both in their 20s," Driscoll said. "Chase was blind; we rescued him when he was 3, and he was about 24 this year. Chrissy was a special show pony. They were both loved by so many."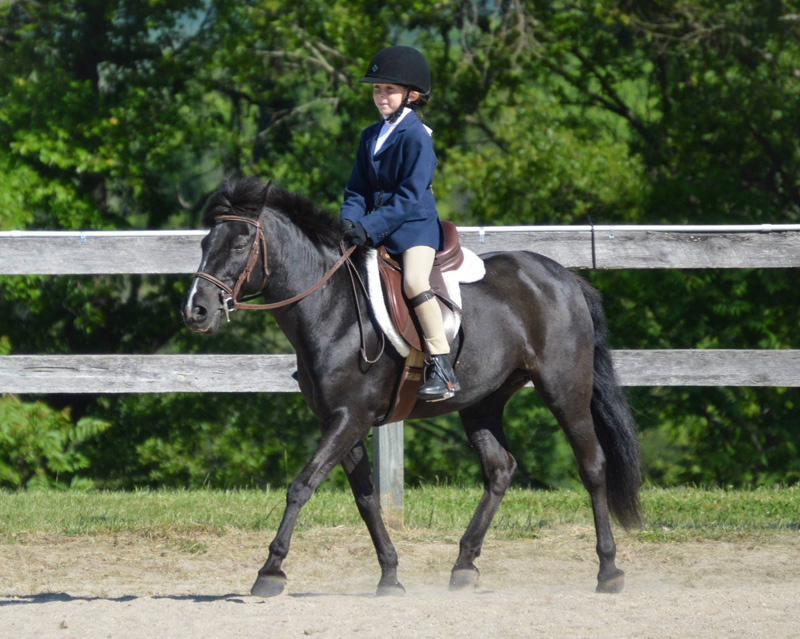 Officials are still investigating the cause of the fire.
Driscoll lost all the tack, feed and other equipment necessary to care for the remaining horses. Her daughter, Delaney Carter, started a GoFundMe fundraiser to help with the costs of rebuilding, and the local community has also stepped up to support the farm. Businesses in Ashland, Montpelier and other surrounding areas have set up donation jars at their stores, and Driscoll's students and parents are pitching in however they can.  
"It's stressful, but a construction company volunteered to come out and clear everything away, " Driscoll said. "Another business donated a container to store hay and feed—I was getting so many offers for hay and feed, but we had nowhere to put it. I also had someone drive from Virginia Beach just to drop off a few saddles. There's a contractor that lives two doors down who is going to help put a lean-to up. All the fathers are helping, stepping in to do manual labor. It's just amazing; the whole community is helping."