Lexington, Ky.—May 4  
Anyone active on the A-circuit hunter/jumper scene these days knows what kind of round wins classes—it involves a large warmblood cantering very slowly over large fences. Slow and steady seems to be the name of the game these days, so when a leggy dark bay came galloping into the ring at IHSA National Championships to jump boldly out of stride, he turned heads.
It was Turkey the Thoroughbred, and he doesn't care slow is what's in style nowadays—the 19-year-old horse showed that he remembered the good old bold days of show hunters as he galloped with rider Claudia Freeman to the individual open equitation over fences championship.
"That horse really carried me the whole way; he was right there for everything," Freeman, 18, said of Turkey. "Honestly it was great for the first time [in the ring], I didn't have to worry about getting the canter, it was right there."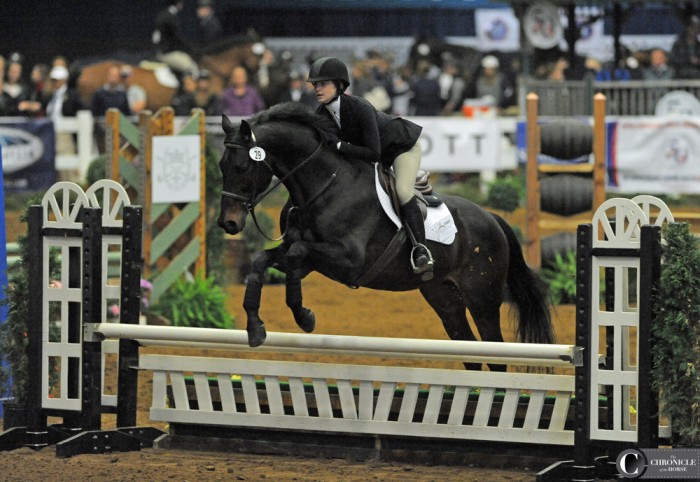 Centenary College coach Michael Dowling wasn't surprised at all by Turkey's boldness in the ring. After seven years with the Centenary program, they're come to expect it from the game gelding.
"The girl who rode him rode brilliantly. A lot of these kids don't know how to ride the old-fashioned Thoroughbred horses with blood," Dowling said. "She navigated the course perfectly, she was a great rider."
Freeman, who grew up in Webster, N.Y., showing in the junior hunters with trainer Gary Duffy, switched onto a different horse for the testing phase of the championship, a much more modern slow and steady sort of hunter, and she rode it with the same finesse as she rode Turkey.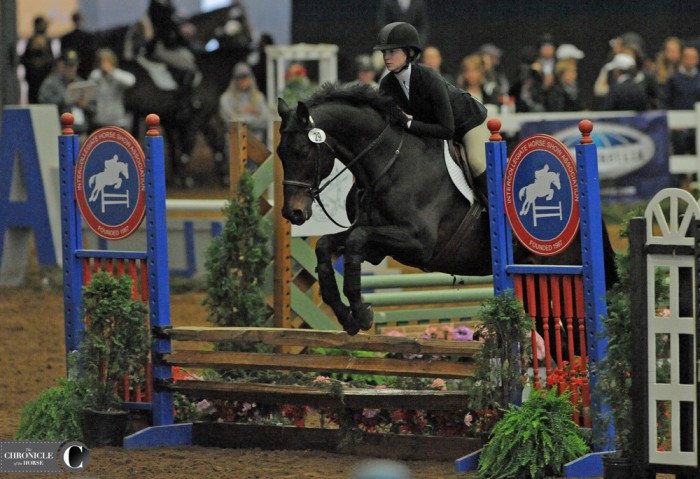 "The second horse was I think a much easier ride, but she was brilliant on him, too," Dowling said. "After she rode Turkey I knew she could ride anything in this class, because he's a good horse but you have to be able to ride a Thoroughbred."
Turkey, whose registered Jockey Club name is Turk Alert (Turkoman—Only Game In Town, Far North) was donated to Centenary College by the Lubrano family. Elizabeth Lubrano showed Turkey under the name Street Legal in the amateur-owner hunters. They showed up and down the east coast, including at the 2011 Devon Horse Show (Pa.) and at the Winter Equestrian Festival in 2009 (Fla.).
"They are a wonderful family that donated a very special horse to us," Dowling said.
Freeman for her part is very happy to bring home a win for her school, Rochester Institute of Technology (N.Y.), and her coach, Gail Miller.
"This is great, it's one of our first times here," Miller said. "I think we had a rider way back when IHSA first started, maybe walk-trot, come to finals, and then we had one kid qualify 15 years ago, so this is our first kid since then, and we're very proud."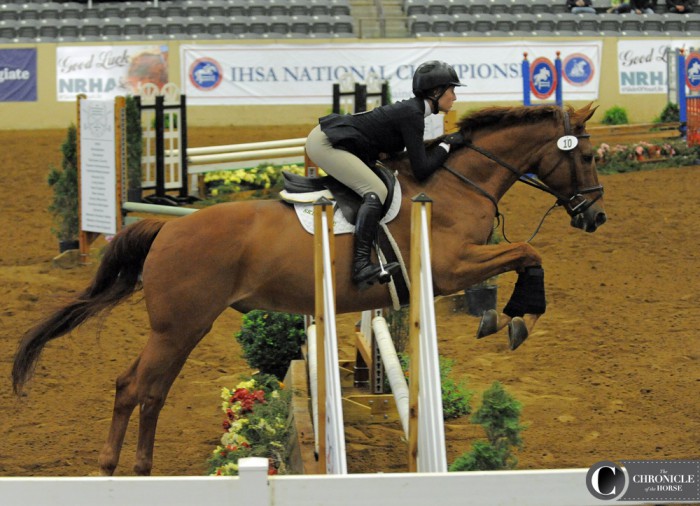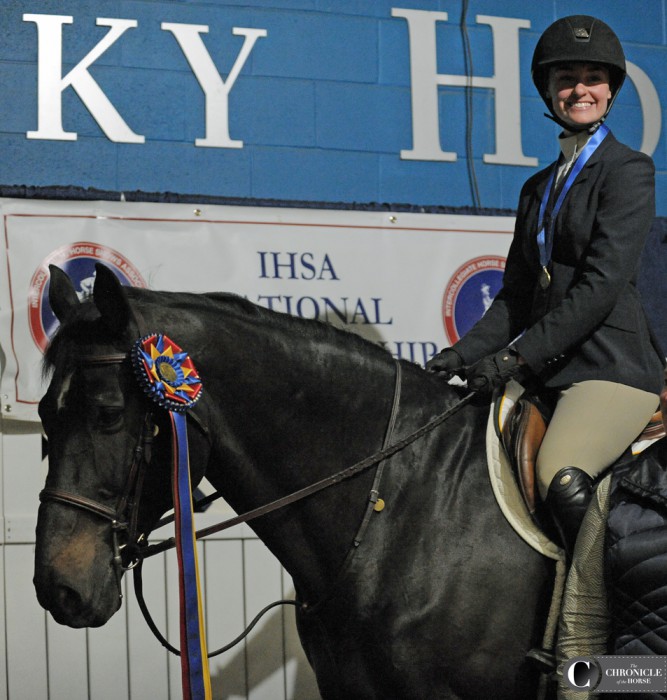 Caroline Biggs of Vanderbilt University (Tenn.) won novice equitation on the flat individual championship.
Zellie Wothers of Bridgewater College (Va.) won the intermediate equitation on the flat individual championship.
Check back with The Chronicle of the Horse later for more from IHSA National Championships!