Boyd Martin claimed an emotional win aboard Fedarman B on a final score of 29.0 at the Tryon Spring International CCI4*-L, held May 11-15 in Mill Spring, North Carolina. He and the gelding added nothing to their dressage score to move up from second after dressage.
In reserve Canada's Colleen Loach was the highest-ranked international rider, aboard Vermont, a 10-year-old Hanoverian gelding (Van Helsing—Hollywood, Heraldik xx) owned by Peter Barry. The pair also completed their weekend without adding any points, ending on a score of 29.3.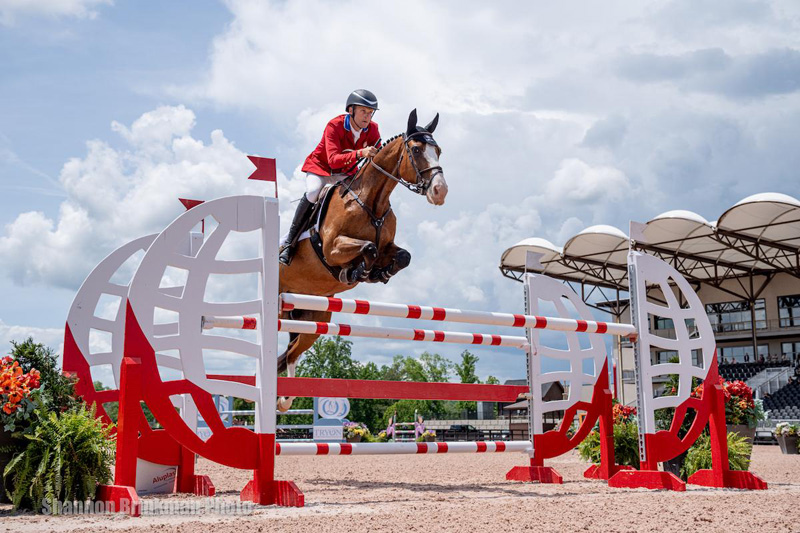 Clinching third-place honors via a double-clear stadium round for a total of 31.0 points was Leslie Law and Lady Chatterley, an 11-year-old Holsteiner mare (Connor 48—Jucy, Mytens xx) owned by Lesley Grant-Law, Jackie Brown and Steve Brown.
Martin and the 12-year-old Dutch Warmblood gelding (Eurocommerce Washington—Paulien B, Fedor), owned by the Annie Goodwin Syndicate, had a good dressage outing by Martin's standards, but he was blown away by the class performance "Bruno" gave on cross-country day.
"He was absolutely brilliant in all three phases of the contest. He put in a solid dressage test and impressed the heck out of me on cross-country with his speed, endurance and bravery. To come out today in show jumping like he did—I'm just blown away by the quality of him," he said.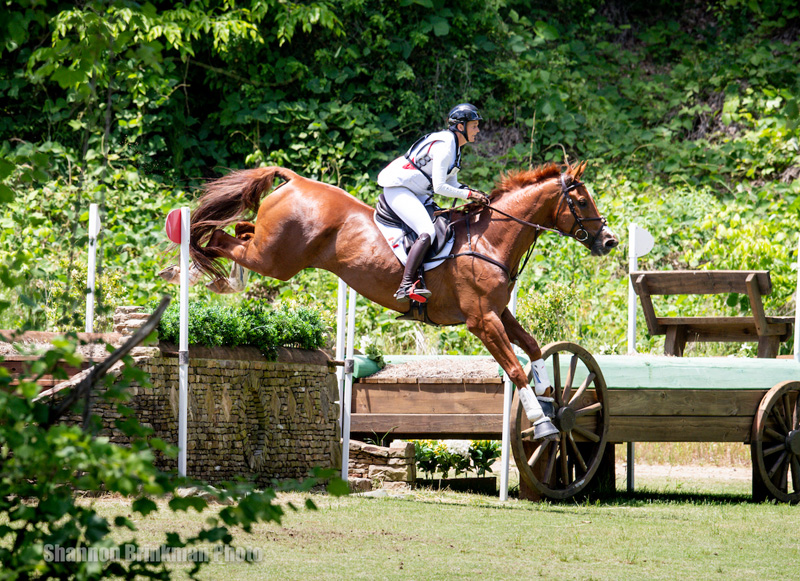 Though the event clinched a CCI4*-L National Championship for the duo and was an objectively successful outing at the World Championship qualifier, Martin primarily utilized the week to continue learning more about the mount he now rides in memory of Annie Goodwin.
Martin and Bruno have only had nine starts together since pairing up last summer after Goodwin was killed in a cross-country schooling accident.
A special horse to the entire eventing community, Bruno is under the watchful eye of many who have high hopes for his career, and Martin relayed that the future looks brighter than ever after such a win.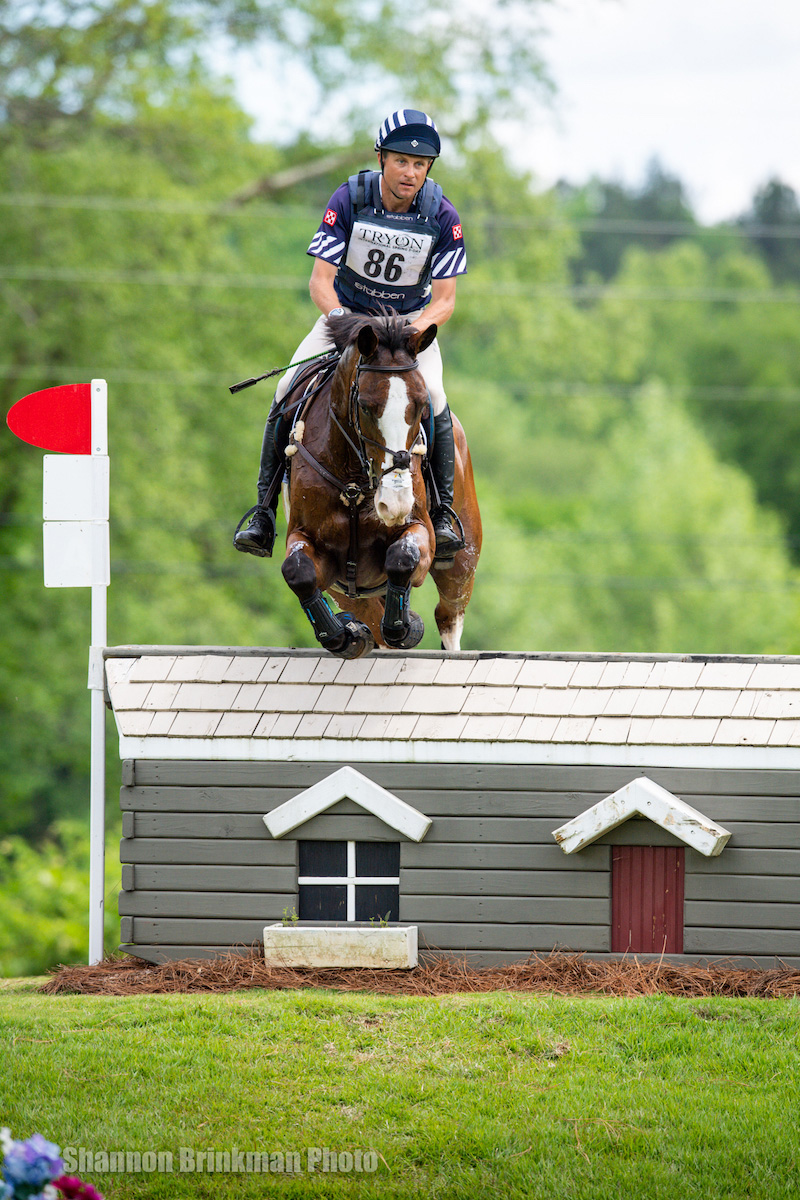 "It's sort of a long-term plan. He's a newer horse for me, so to be honest, this is a stepping stone event," he said. "I feel like he's proven himself to be a high caliber event horse now. We've still got a little bit of building and improvement to do, but I'm very excited. I think he's going to be a superstar in the future."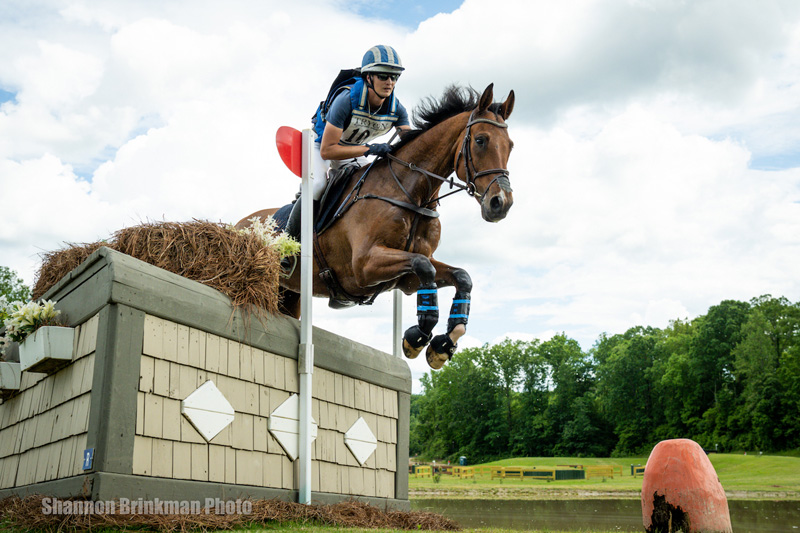 Jacob Fletcher and Fabian galloped clear and added 7.6 time penalties on cross-country to win the CCI4*-S on a total score of 39.7. Canada's Jamie Kellock rode Summer Bay to finish on 45.2 after posting the fastest cross-country round of the day. Overnight leader Liz Halliday-Sharp rode Cooley Moonshine to third, ending her weekend on a score of 46.0.
Fletcher and the 12-year-old Dutch Warmblood gelding (Up to Date—Ineke, Beaujolais), owned by Fletcher Farms, are just getting back to high-level competitions together after Fabian sustained an injury in 2020.
"I bought him in the winter of 2019, then did like two competitions on him in 2020," said Fletcher. "Then COVID struck, and so we just turned all of our horses out. We had no idea when we were going to be competing again, and he ended up with an injury in the field in Arkansas during the summer of 2020. So, this is our first 'real' season together and our first time at advanced after doing several intermediates."
For their first advanced outing together, Fletcher was thrilled with his mount's "super" performance.
"He was amazing in the dressage warm up, but he got a little spooky in the ring," he said. "So it was exciting to see there was a lot of improvement left for that [phase]. His show jumping has been his slightly weaker phase, so we've been working really hard on that, and he jumped really well. It's been a while since I've competed at a four-star. I don't think I've done it in over a year! So, I was very nervous. But he was super."
For full results, click here.