A new CCI4*-L eventing competition will take place at the Tryon International Equestrian Center in Mill Spring, North Carolina, Nov. 12-15, pending U.S. Equestrian Federation and Fédération Equestre Internationale approval. The event will feature the CCI4*-L, CCI4*-S, CCI3*-L and CCI2*-L levels, and offer the only CCI4*-L competition on the East Coast for the 2020 season. The event will also mark the highest level of eventing competition hosted at the venue since the 2018 FEI World Equestrian Games, though international eventing competition is hosted annually at the venue.
TIEC has successfully operated rated hunter, jumper and dressage competition since June 3, implementing rigorous COVID-19 safety, sanitation and operations policies in place to protect competitors and staff alike. The 19-page Tryon Resort COVID-19 Action Plan includes protocols like mandatory masks and social distancing for all persons on property, temperature checks at the entrance, and a thermal camera system onsite. Attendance onsite for competitions is limited to competitors and their family, barn staff, and essential personnel only, and spectators are not permitted.
The three-day event will include cross-country course design by Capt. Mark Phillips, hosted on the White Oak cross-country course featured in 2018 WEG and will utilize the venue's 1,200 permanent stalls to allow for ample distancing between competitors alongside stringent safety protocols.
"We are thrilled to be awarded the bid for a CCI4*-L this November," said Sharon Decker, president of Tryon Equestrian Properties, Carolinas Operations. "We have worked incredibly hard to keep equestrian sport safe and operational during this pandemic. So far we have managed beautifully because of strong protocols and guest cooperation, and we don't take this for granted. We earn the privilege to host equestrian sport every day and are honored to host this premier competition. We will continue to enforce strict protocols to keep everyone safe so we can continue enjoying this sport we all love."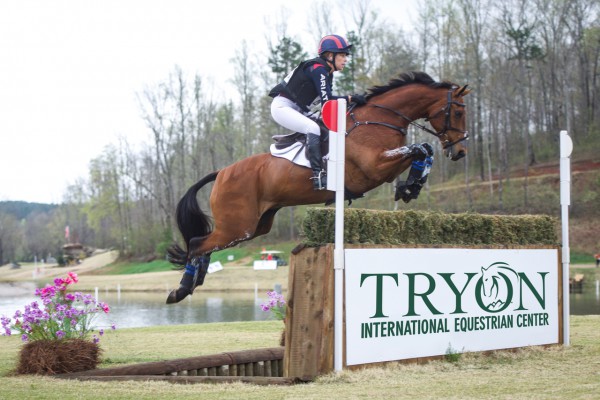 "Following the cancellation of multiple CCI4*-L competitions this year due to COVID-19, the USEF opened a bid process to add a CCI4*-L for 2020 in order to give athletes the opportunity to secure qualifying results for the postponed Tokyo Olympic Games and the 2021 Land Rover Kentucky Three-Day Event," said Jenni Autry, USEF managing director of eventing. "We realize what an incredibly difficult year it has been for organizers, and we are grateful to Tryon for stepping up to fill this critical void in the U.S. calendar."
The 1,600 acre facility also features onsite lodging options, onsite dining with to-go and online ordering plus outdoor seating, an onsite general store with light groceries, and other amenities lending to competitor safety.
While spectators are not permitted to attend any competitions at TIEC through 2020 per the facility's existing safety policies, free live streaming will be available for both the November CCI4*-L and Blue Ridge Mountain Horse Trials, a national event set to run Sept. 11-13. Live streaming of highlight classes at hunter/jumper competition is currently available at www.Tryon.com/streaming.