For many of the horses and mules there, the Kansas City auction house would be their last stop. A few would be lucky and become 4-H or trail horses, but most were headed to slaughter. And though he was just 13 years old, Isaac Leffkowitz knew this reality as he looked up and down the rows of animals. Even then, he tried to save the unwanted as much as he could.
"I would save up my money, my allowance, and then buy little ponies or little mules or whatever," he said. "I think I've always wanted to give them the chance."
His first unwanted soul was a white mule he purchased for about $50.
"He was unbroke and wild," Leffkowitz said. "He'd kick and bite and bolt, but eventually with the help of my dad we trained him and showed him."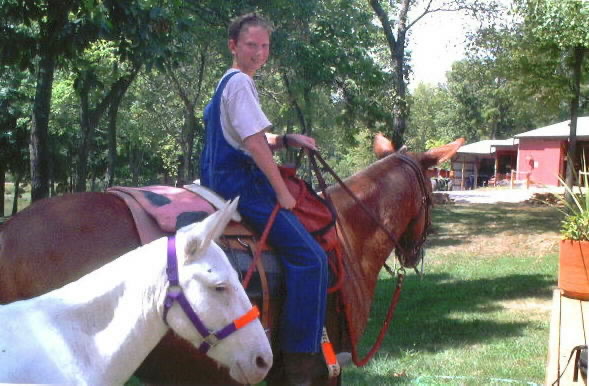 Leffkowitz grew up on a Missouri ranch where he and his family rode western and showed mules. The mule circuit involved classes like western pleasure, gymkhana events and coon jumping—a jumping class for mules similar to in-hand puissance. (Its history is in raccoon hunting, where pack mules would need to jump fences they came across.)
"The mules only had a certain amount of footage in front of the jump to take off from," said Leffkowitz. "There was a white box around the jump, and they have to stay in that box, and then they put the jump up, and they have to jump the jump from a standstill."
But Leffkowitz's trajectory took a big turn when two important events happened almost simultaneously when he was 15 or 16: the airing of the Animal Planet show "Horse Power: Road To The Maclay" and a foxhunting excursion. Between the two, he fell in love with jumping. He swapped from western tack to an English saddle and decided to explore the hunter/jumper world.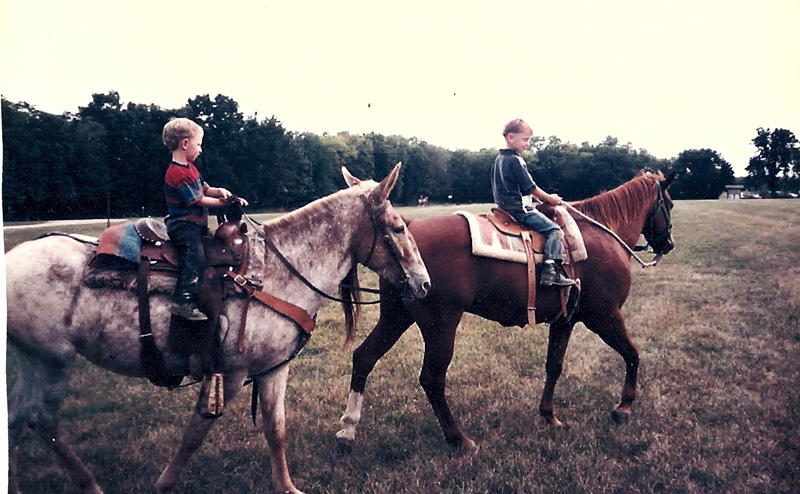 "Then I was a little bit bold and called Andre Dignelli and asked him if I could be a working student," he said. "I don't think he really realized, but I had never really horse showed; I didn't know anything, really, about the industry except that I wanted to jump horses. I flew out to Chicago for a little riding interview, and I jumped a couple jumps. He called me a couple weeks later and told me I could come up and be a working student up there. So, I spent a summer up there with him, and that was really cool for me because I grew up kind of in a backyard setting. After that I just decided I wanted to make a career out of it."
Perhaps because of his background saving woebegone creatures from the auction house, Leffkowitz gravitated to tougher horses that many people didn't want to ride.
"[The] mules made the toughest warmbloods seem pretty easy," he said. "So I think that's how I got a little bit of a niche in working with horses that had problems and whatnot—just kind of giving them their second chance to be show horses again. So, a lot of our horses are on their second or last chance to make a comeback."
And that pull quickened when he met trainer and author Frank Barnett, who specializes in problem horses.
"When I started with him 10 years ago, I thought I rode really well, and he let me know I didn't," Leffkowitz said.
"He just kind of re-sculpted my riding career and how I thought about horses and the psychology behind training," he said. "His method is what I try to follow and then apply the horse show atmosphere to it: keeping them looking like performance horses and show horses and putting a little spin on his system so that these horses can come to the show ring and perform at their best."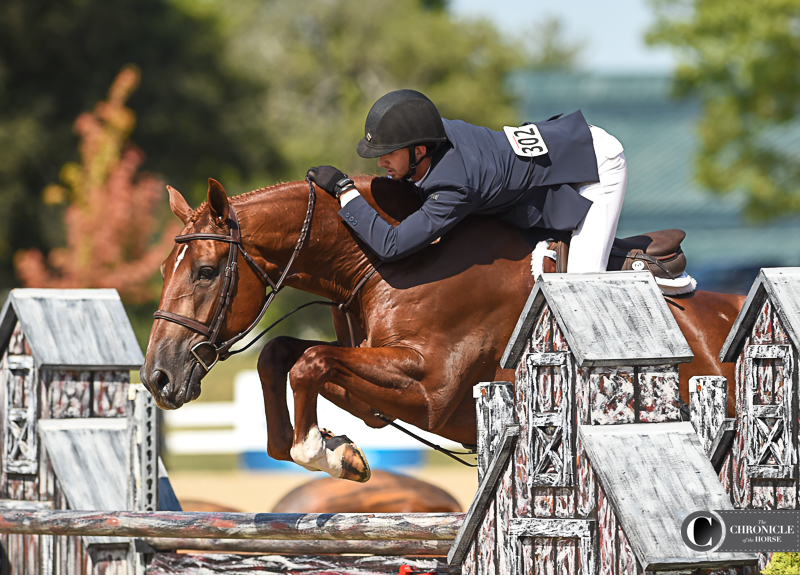 Leffkowitz joins Barnett in the afternoons after he finishes his mornings at his own ICE Equestrian Center in Ocala, Florida. And there, Leffkowitz has built a business and a reputation for taking in horses with problems and helping them regain their serviceability and dignity.
"The whole program pretty much starts with groundwork," he said. "Just giving the horses a chance to go through whatever emotions they want to while we're on the ground, and allowing them to find comfort within a little bit of a stressful situation. That way, when they come to a horse show, what they interpret as stress is no longer stressful.
"I just love that I can give back to these horses," he added. "Some of them have bad accidents or just training methods that maybe didn't work for them. And I think because I get so many different types of horses, I have to use so many different types of methods because none of them fit into one box. They all have a very specific program, and most of them come out of the program and continue on with their owners or new clients and have really good, successful careers. Even here at the horse show, I see a lot of the horses that I've worked with in the past.
"I think it's like a little bit of a secret society: People send horses, and they don't really know who I am or anything, but I get to see them here at the shows. It's really rewarding to give the horses their heart back to them."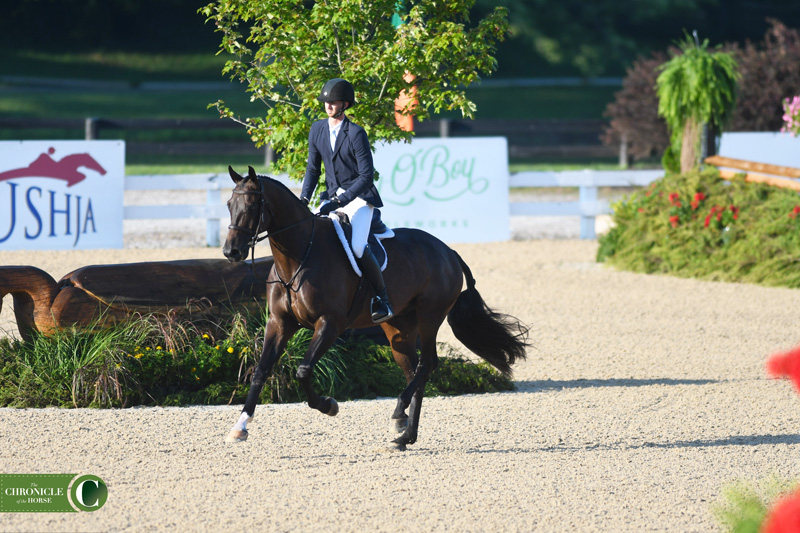 One of Leffkowitz's problem horses was Casimir ICE, who came to him as a bolter.
"They just said every once in a while, he would bolt, and I went across the diagonal to change leads, and next thing I knew I was probably seven paddocks down and by someone else's house before I got him pulled up," Leffkowitz recalled of his early days with the horse. "And so, I've just really worked with him, just trying to get his confidence back and lots of counter-canter. Basic dressage work just to get him confident in the movements, that he can be strong and not everything's so dramatic.
"He'll probably never be for sale; he'll probably stay with me his entire life," said Leffkowitz, who now owns the 10-year-old Hanoverian gelding (Carzeno—Sanja). "I just feel like he's a pretty sensitive horse, so I don't want to give someone else that responsibility. Plus, I just love him. He's just incredible, I just can't imagine not having him."
With time, skill and patience, Leffkowitz rehabbed the former bolting jumper into a contender in the 2022 Platinum Performance USHJA International Hunter Derby Championships in Lexington, Kentucky. The pair earned a spot in the Section B final on Aug. 20, which is limited to the top 25 Tier II riders from the classic round.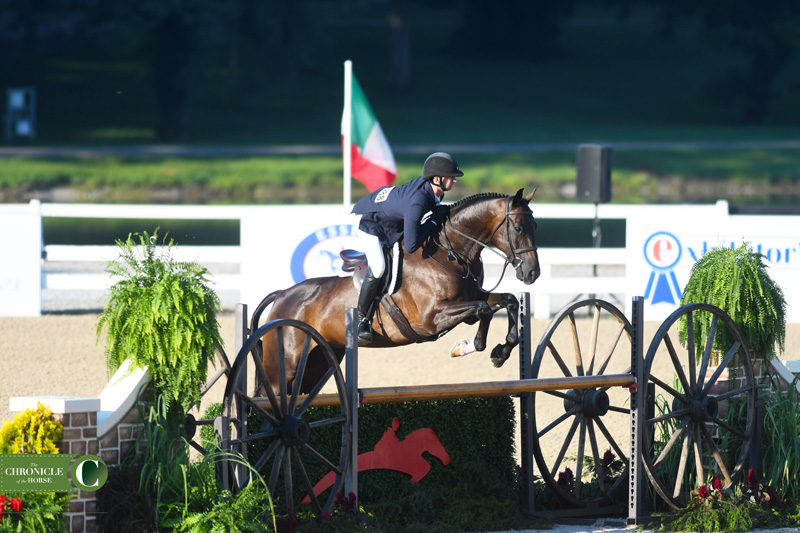 "It's incredible for me to have this opportunity with him," he said. "And to bring him to this level and for him to be comfortable in it. Because he was a throwaway. Honestly, he was just given to me. And so, he really was at his last chance, and now he's kind of got a second chance to show us what he can do."
Although Leffkowitz has settled into a training speciality in the hunter/jumper industry that's no piece of cake, he wouldn't have it any other way.
"I got into this niche because I was just kind of like a tough kid, but the people that are surrounding me with these horses that just need a second chance, they're just incredible," he said. "I love my client base."
"I feel blessed every day," he added. "Even though I probably ride the toughest horses on the horse show grounds, I feel lucky."