Upperville, Va.—June 11
Tracy Fenney made her win at the $216,000 FEI CSI**** Upperville Jumper Classic aboard MTM Reve Du Paradis look effortless—as if she'd shown in the Virginia arena all her life. But in reality, was her first time to date.
"I'd never been to Devon and went for the first time last week and the [Upperville Colt & Horse Show] never usually fits in our schedule. But this time, it all fit in," said Fenney, after dismounting from the victory gallop and awards photos.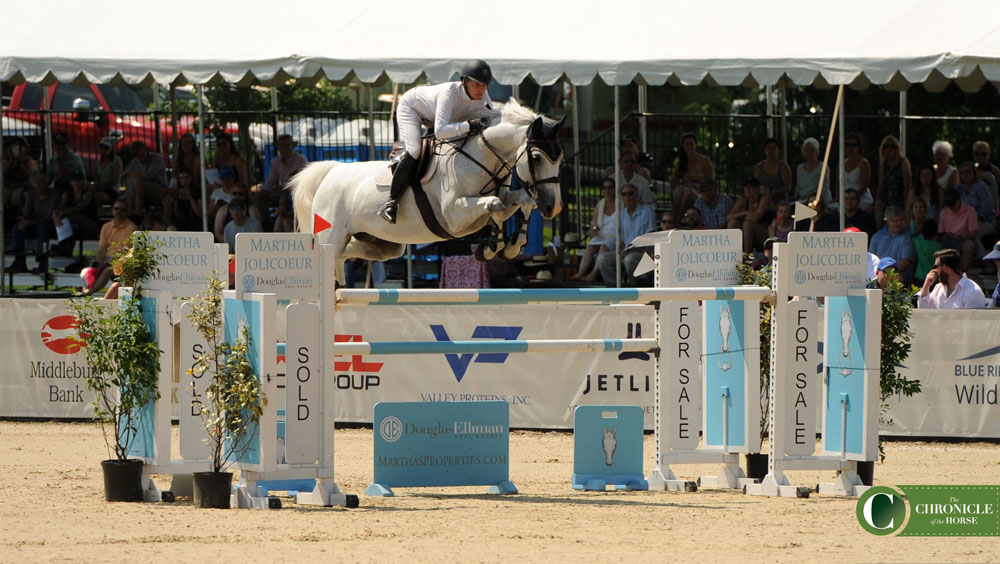 In the Upperville summer heat, Fenney elected to ride without a hunt coat on the 12-year old gray Selle Francais gelding—sending a flurry of white as she zipped around the arena. And the white blur captured the jump-off lead with a time of 46.33 seconds.
During the celebratory national anthem for the American rider, MTM Reve Du Paradis stomped his hooves into the arena footing and Fenney patted him to keep the gelding calm and still.
"He's always busy with everything he does. He's a very animated and fun horse to have," she said.
Fenney rode three entries in the class, with only MTM Reve Du Paradis making it to the jump-off.
"It's fun having three horses, because in the past I've only had one horse [at this level] at a time, but this makes it competitive because you feel like you can do more classes," said Fenney.
Fenney's first competition on MTM Reve Du Paradis was a grand prix in Texas in April 2014. Hollow Creek Farm owned him at the time, but she immediately knew he was a stand-out and MTM Farm bought him.
"He always rises to the occasion and can do it," she said.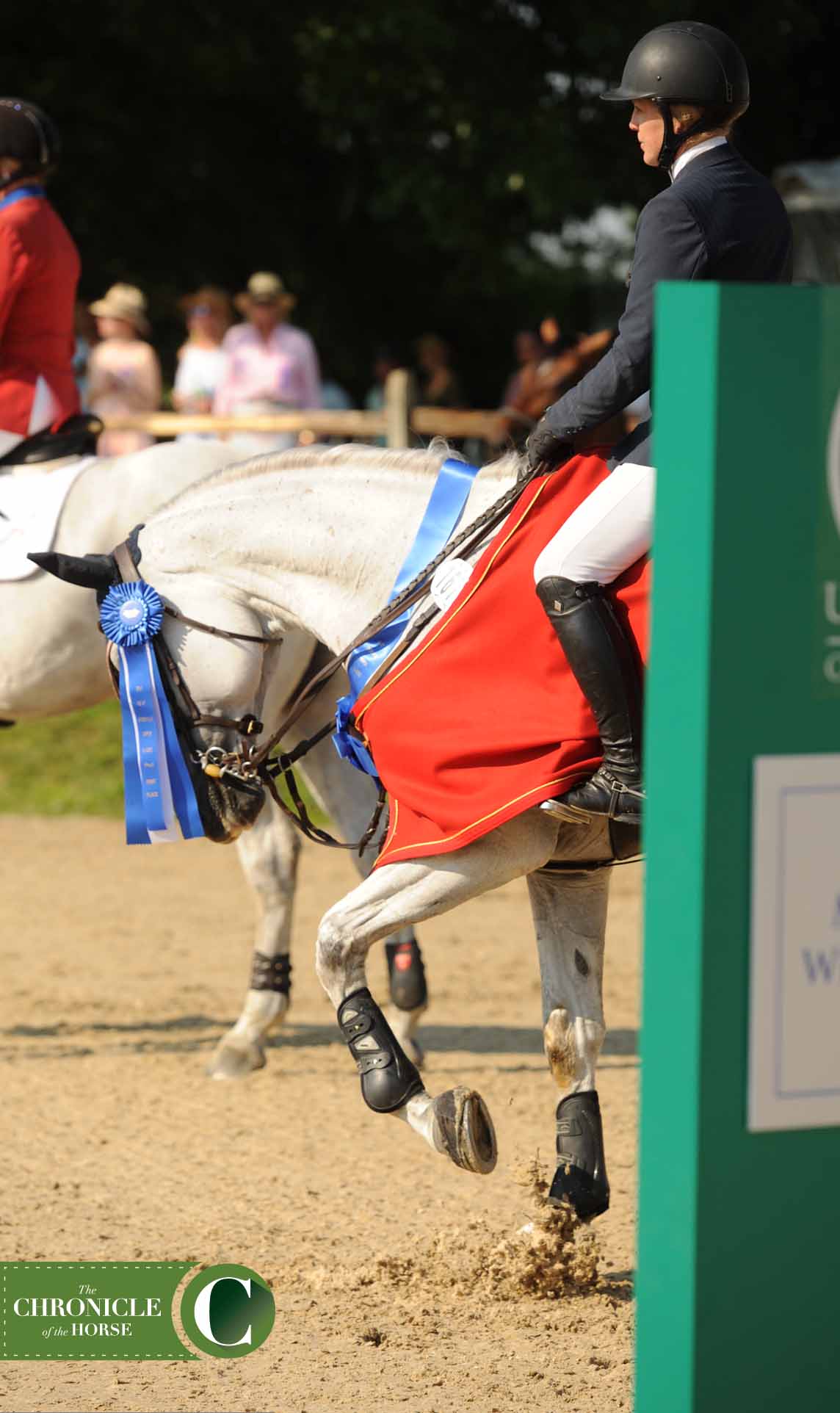 Of the 12 riders that proceeded to the jump-off, only Fenney, Paul O'Shea on Skara Glen's Presence and Marilyn Little on Clearwater were clear. O'Shea was barely a second behind Fenney's fast ride with 46.2 seconds in the jump-off, followed by Little's time of 47.19 seconds.
"He's just a trier," said Fenney. "Every time I've brought him out to do something bigger and better, he just does it. He rises to the occasion and is such a trier."
Although Fenney admitted that sometimes the jumps still look big to her, the crowd would have never known it as the pair soared through the jump-off, angling a wide oxer and boldly galloping the last jump.
Fenney joked that her friends have always commented about the weight and prestige of a win at Upperville as being "big business." Now she knows what that win feels like.
Upperville $216,000 FEI CSI**** Jumper Classic
Laura Lemon / Jun 11, 2017 8:04 pm