South Gloucestershire, England—May 2
Oliver Townend had a premonition before the Mitsubishi Motors Badminton Horse Trials even started.
"I went to bed thinking 19 last night, and [it took] a lot of hard work to get there, but he's got there," he said.
On the heels of last week's win at the Land Rover Kentucky Three-Day Event, Townend started Badminton on the right foot. Townend, who was fourth in the arena on Cillnabradden Evo, pulled off a record-breaking score of 19.7.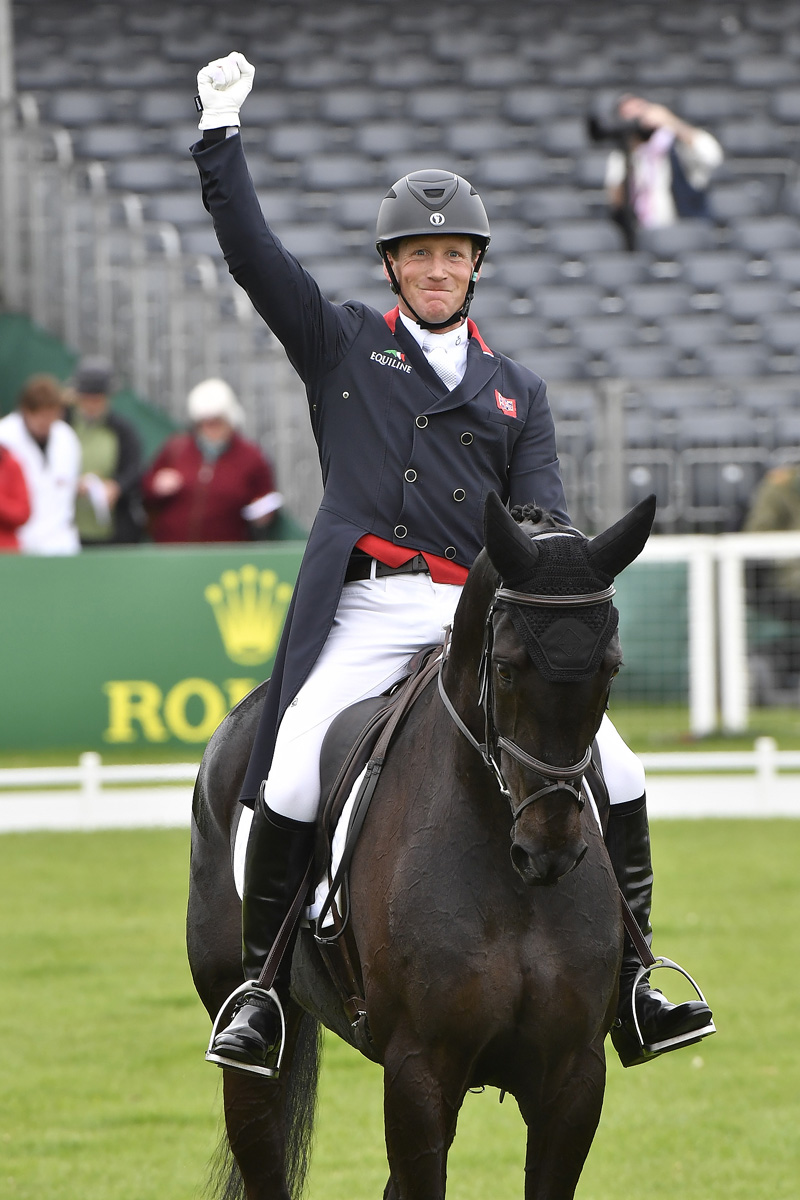 "I tortured myself a lot last night, lying in bed and riding the test over and over in my head," said Townend. "I knew he was capable of a performance like that, but you never want to get too complacent."
Watch Townend's test, courtesy of Badminton:
Sally-Ann Egginton's 13-year-old gelding, who has been a multiple winner at lower levels, has yet to complete a major five-star competition.
"I know there are people questioning why I have brought him here [the pair fell on their last outing at this level at Pau (France)], but he feels on great form, and I have faith in him. This is the biggest event in the world in terms of history, and you can never predict what might happen—one silly slip and you can be flat on your backside—but I'll be giving it my best shot."
Townend goes again on his second ride, the 2017 Land Rover Burghley (England) winner, Ballaghmor Class, tomorrow.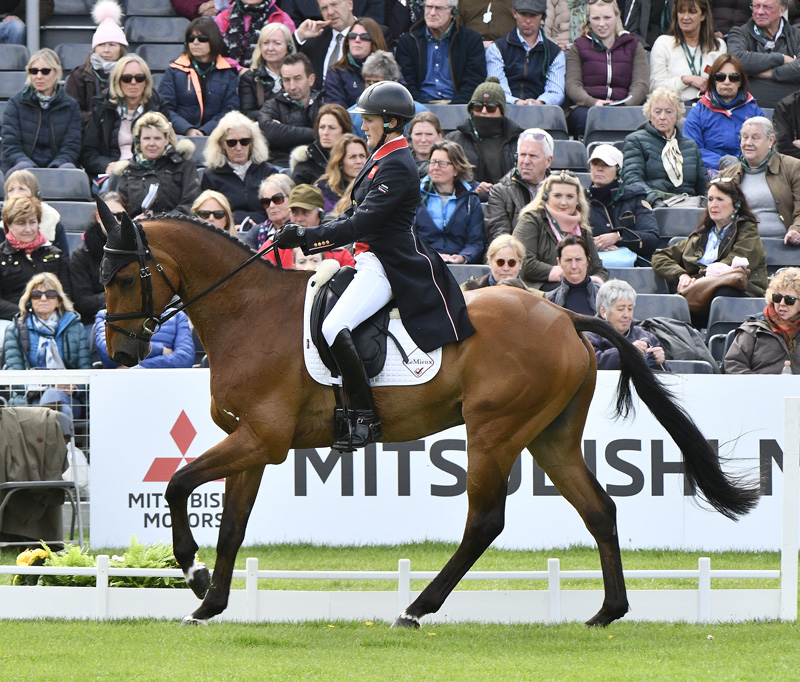 Tom McEwen pulled off a personal best of 25.7 with Toledo De Kerser, and while it wasn't enough to catch Townend, he's in second place overnight.
"He was awesome in there," said McEwen said of Jane Inns', Ali McEwen and Fred and Penny Parker's Selle Francais gelding he rode as part of the gold-medal winning team at the 2018 FEI World Equestrian Games (North Carolina). "He's been building up to the higher marks at home, and we were able to reproduce that work in the arena, which I was really pleased about."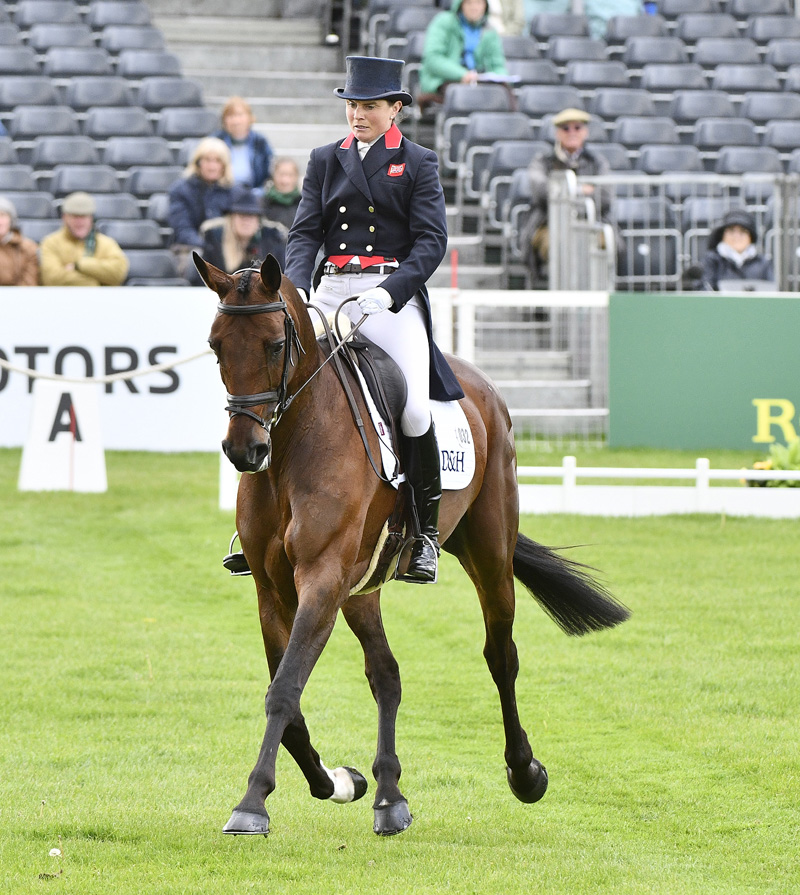 McEwen's teammate, Piggy French, currently occupies the third spot with Trevor Dickens' game little mare Vanir Kamira. French was thrilled with their mistake-free test, which left them on a score of 26.
"I was away last week in Kentucky [where she finished fourth with Quarrycrest Echo], so my sister [Nini French] kept 'Tilly' ticking over, which is not an easy job," said Piggy. "She's a feisty mare with a  few issues that need carefully managing, so it's a fine balancing act. She's not a dressage horse, but she felt very professional today. She kept her ears forward and had a smile on her face, which gave her presence. As the test progressed, and I wasn't swearing under my breath, I figured we must be doing OK."
Kitty King continued Britain's dominance with an eye-catching test aboard the lovely grey, Vendredi Biats for fourth place on a 27.2.
"He spooked at the camera going around the edge of the arena, and when his back went up, I thought I might get bucked off, but he held it together, and I was pleased with the mark," said King, who last competed her on Boondoggle in 2010.
First-timer Millie Dumas made a spectacular start to her campaign with Artistiek. Their score of 27.3 put them in fifth place at the end of Day 1.