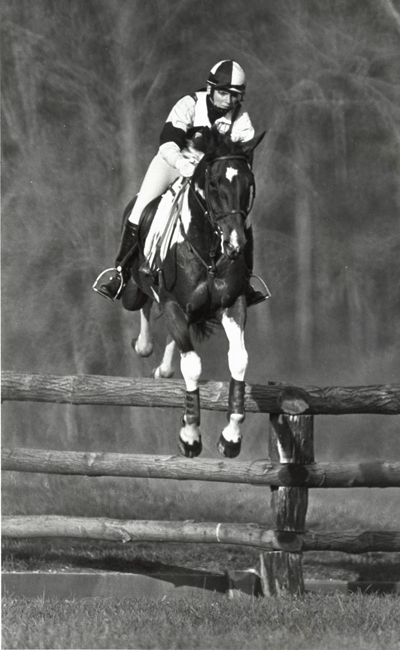 This eventer made Olympic history with her diminutive mount. To win this Guess Who puzzler, you'll need to identify horse and rider. The first person to e-mail webmaster@chronofhorse.com with the correct answer wins a prize. Former winners may guess, but will not receive a prize.
Congratulations to Margaux Milewski of San Luis Obispo, Calif., who was the first to correctly identify Torrance Watkins and Poltroon. Watkins was the first woman to receive an Olympic medal in eventing when she won bronze at the 1980 Alternate Olympics in Fontainebleau, France aboard the paint mare Poltroon. Standing just 15.1, Poltroon also won the 1980 Modified Advanced 3-Day at the Rolex Kentucky Three Day, and finished second at the Badminton Horse Trials (England).

There were many, many correct answers to this one! Check back soon for a new Guess Who?