Harrisburg, Pa.—Oct. 20
To non-horse people it may just look like a silver pitcher sitting on a pedestal, but the Legend Has It Perpetual Trophy chronicles amateur history at the Pennsylvania National. Starting in 1994, the trophy lists off the names of the grand amateur-owner hunters, and two names dominate with four wins apiece: Caroline Moran and Ellen Toon.
Now, Toon has gained an edge—with the 2018 Harrisburg coming to a close, Toon claimed the amateur-owner, 36 and over, championship with Mirror Image on her way to her fifth grand championship honor.
What the trophy doesn't tell is the story of the two years it took for Toon to regain the title with the bay mare. After earning the grand championship in 2015, "Mimi" got hurt.
"The next year she needed some time, so we gave her time off, and we brought her back. And [I] showed her a couple of times," said Toon. "Then I had a very bad shoulder, and I had a shoulder replacement."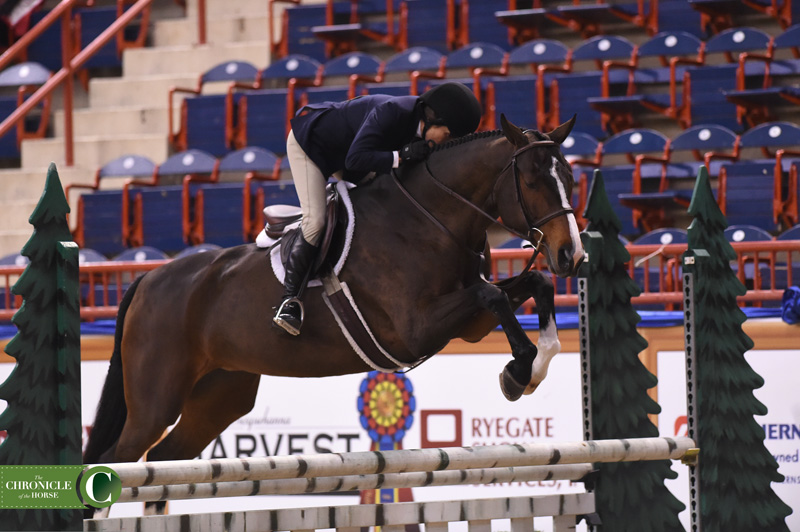 After she dislocated it in the 1980s, Toon's shoulder kept popping out of its socket—even when she was just sleeping. She underwent surgery in the '90s to tighten the shoulder, but in recent years arthritis set in.
"It lasted a long time, but I think because it was so tight it became severely arthritic," said Toon. "So for about five years it was getting worse and worse to the point where I couldn't even open my car door. It didn't bother me riding but I couldn't wash this side of my body. I went from it was OK to I couldn't live with it.
"I'm lucky because it was just arthritis," she continued. "So they were able to cut it out and put a new one in—and no pain. So there's no soft tissue injury."
After missing Harrisburg in 2016 because Mimi needed time off, they missed the show again in  2017 because Toon was rehabbing. "So basically, her year became two years off," said Toon. She got the go-ahead to start riding again three months after the surgery, and three months after that she got the green light to jump. By January of this year, she and Mirror Image were back in their old ways.
"During the period of time when I was laid up, she didn't show or anything," said Toon. "She just flatted. So she was ready when I started back. And she's just been amazing."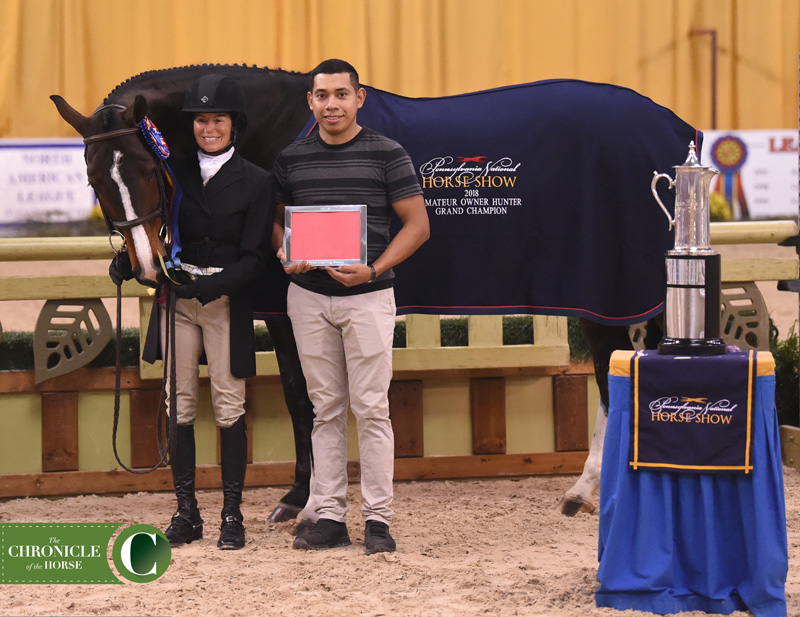 But coming back to Harrisburg, Toon experienced something new—butterflies.
"This is my first time back at indoors in a couple of years, so I was nervous—more nervous than I was in the past because really that's the longest time I've taken off," she said.
But if there was dust to knock off, it didn't show—they won four of the five older amateur-owner classes.
"She's a rock—and this is the first year we're showing her without a professional division," said Toon. "I'm so lucky, and it feels great."
Another Year, Another Lauwers Victory
There's the wise saying that normally involves a sigh of some sort going, "what a difference a year makes." And for Jef Lauwers that's true—but also very much not.
Last year aboard Sutherland, Lauwers captured the North American League Adult Amateur Hunter Final.
At the time, Lauwers admitted he was still learning the ways of the hunter game as he navigated the differences between the European jumper system (specifically Belgium, where he's originally from) and the relaxed American hunter ride.
And a year later, he donned a tricolor again with Sutherland, but this time jumping 6 inches higher in the amateur-owner, 18-35, division.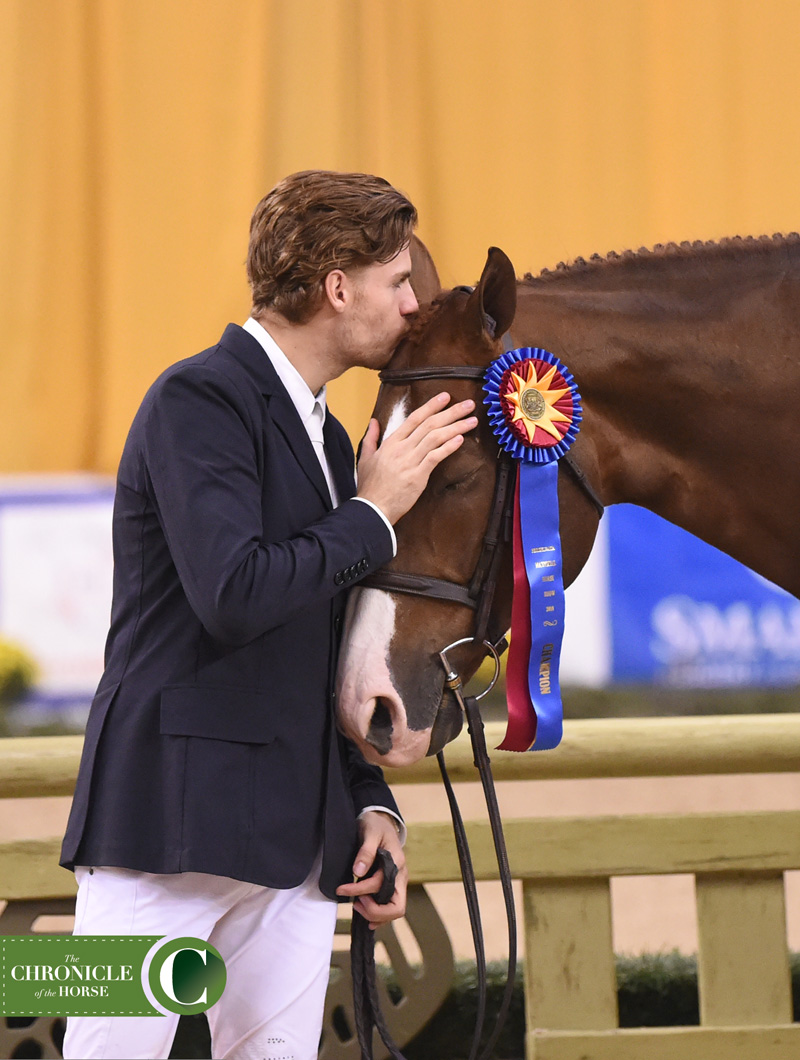 "I moved up with him over the year from 3' to 3'6", and he's been really amazing," said Lauwers, who rides with his husband Peter Pletcher. "He's been winning. Every time we show he's so consistent. He's the perfect horse to take you to the next level in this sport. He just wants to win, so that's a fun part of it. He gives you such a relaxed feeling, and he's like, 'OK I got this. We'll get through this.' "
With the championship down to the wire, Lauwers topped the division above Kelly Tropin and Chablis.
"It was a little nerve-wracking to see all these good horses and good riders go around—and then you're like, 'Oh lord. Now I have to go in!' So I'm really happy and thankful that I got into this horse show and that I actually was champion in the end," said Lauwers. "It's good sportsmanship—it keeps you alert and keeps you wanting it more. And if it works out in your benefit, it's ecstatic."
And with Sutherland, the horse that's taught him it all, Lauwers found a partner for life—one he never has to worry about being sold or parted from.
"It's my horse that I want to keep until the end of time," said Lauwers. "I've always [said] if I'm champion at all those big horse shows, I think I'm going to retire him and throw a party. But that's a little too early. He's my horse to keep, and it's really awesome to have a team and a horse—it's like everything falls together."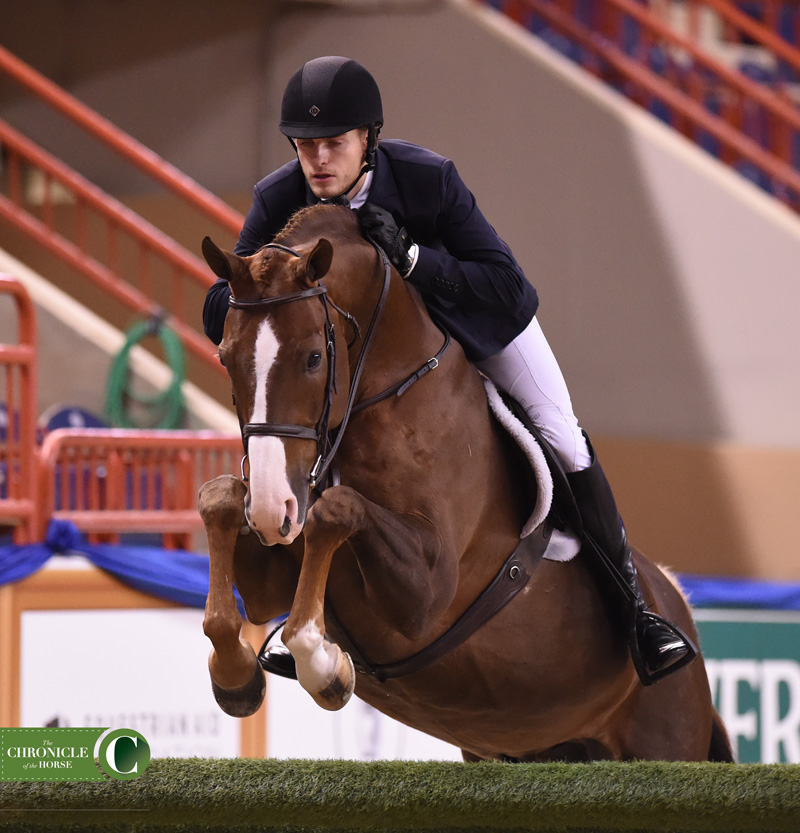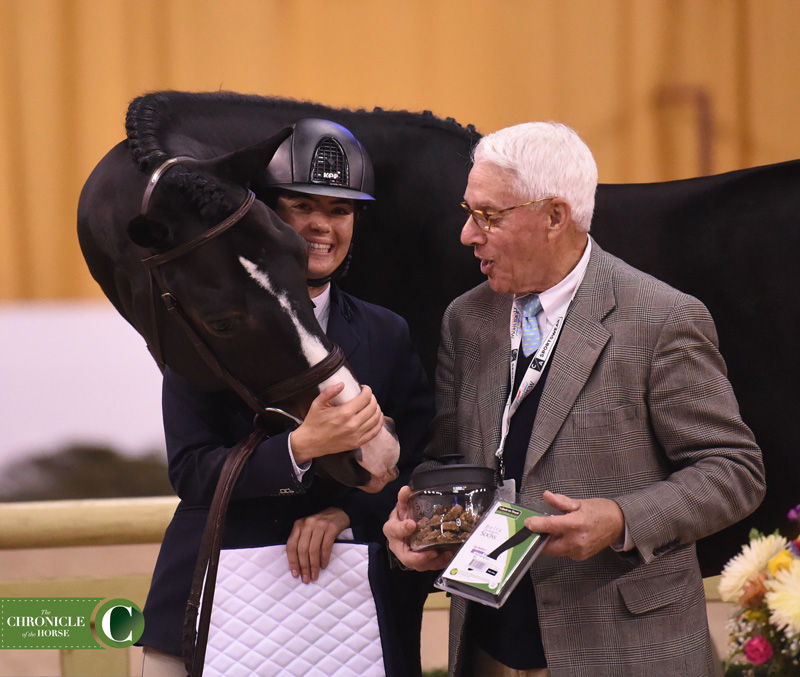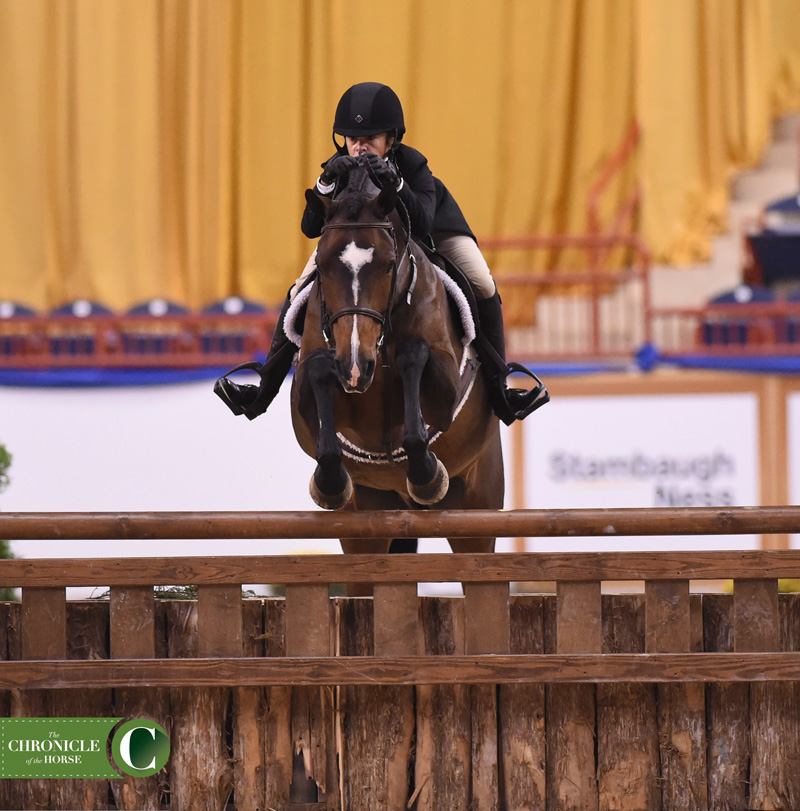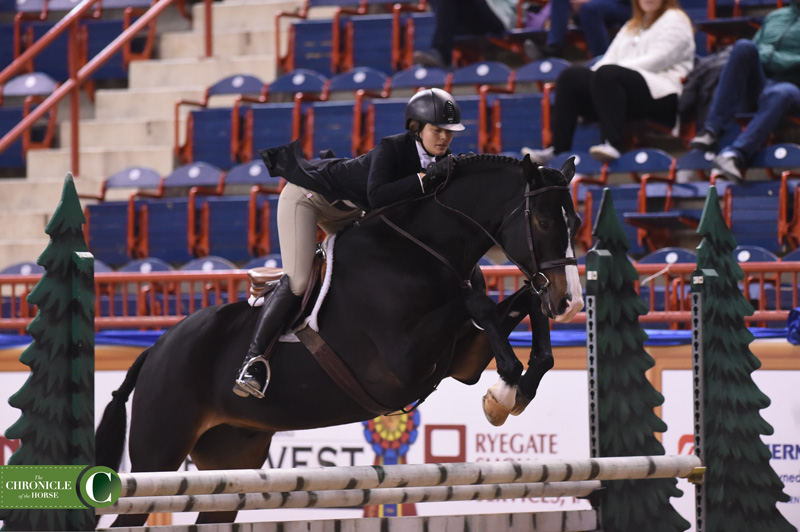 The Chronicle will be on-site at the Pennsylvania National bringing you beautiful photos, interviews and more, so check back throughout the competition. Don't forget to follow the Chronicle on Facebook, Twitter and Instagram @Chronofhorse. We will have full analysis of the competition in the Nov. 5 issue of the magazine.