Lexington, Ky.—Aug. 9
There aren't many hunter ponies out there who have rodeo bragging rights—but Tina Turner does. The small green pony mare placed seventh overall at this year's USEF Pony Finals with rider Lauren "Lala" Gee, but the pair was already rodeo royalty.    
"Her parents got her from a ranch sales barn—who knows what breed she is," said trainer Traci Weston, who has worked with Gee for the past four years. "They bought her with the western saddle and the bridle all for $1,000. The trader told them she was 4 years old; it turned out she was like 2 1/2. Lala took her to rodeos and was rodeo queen at one!"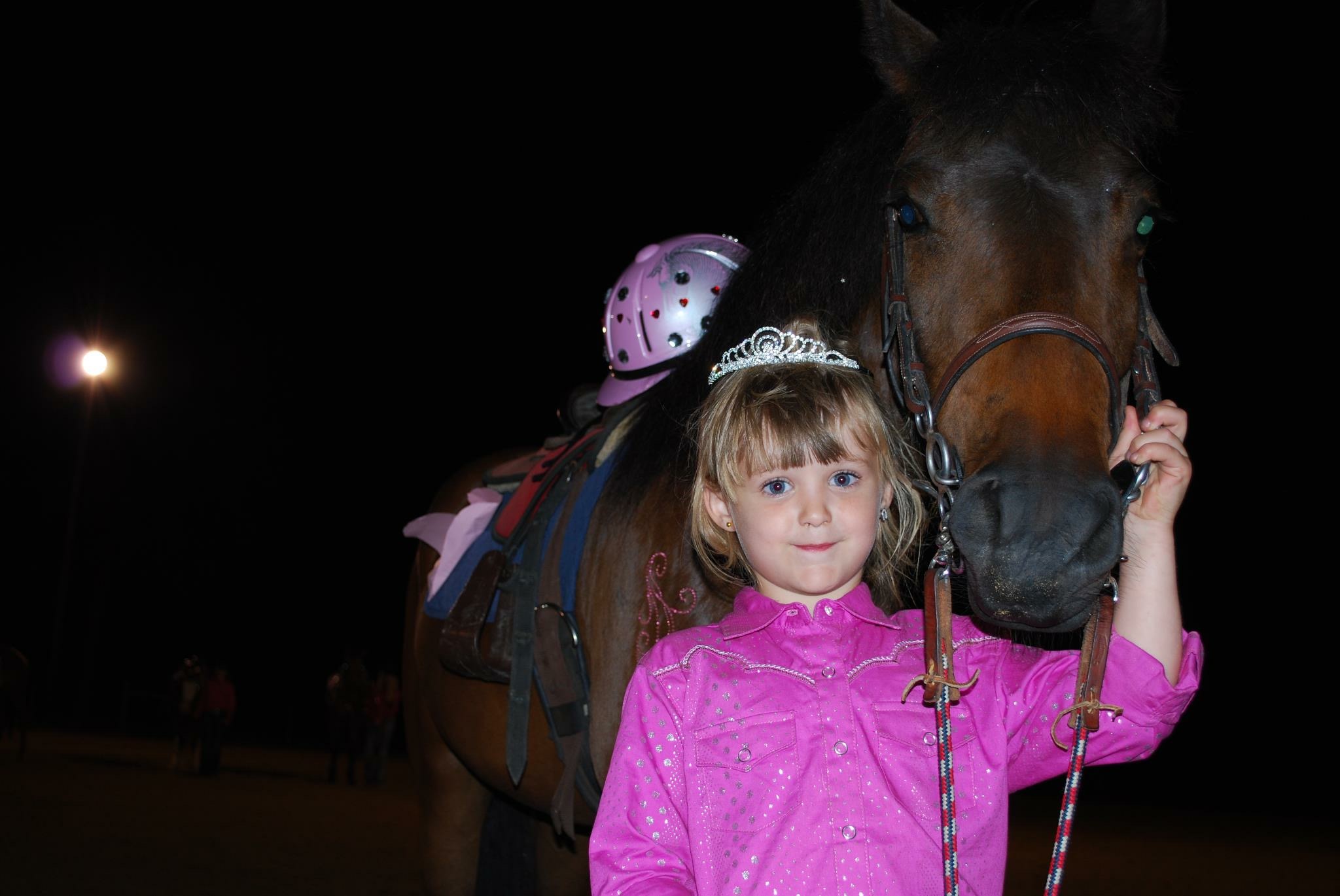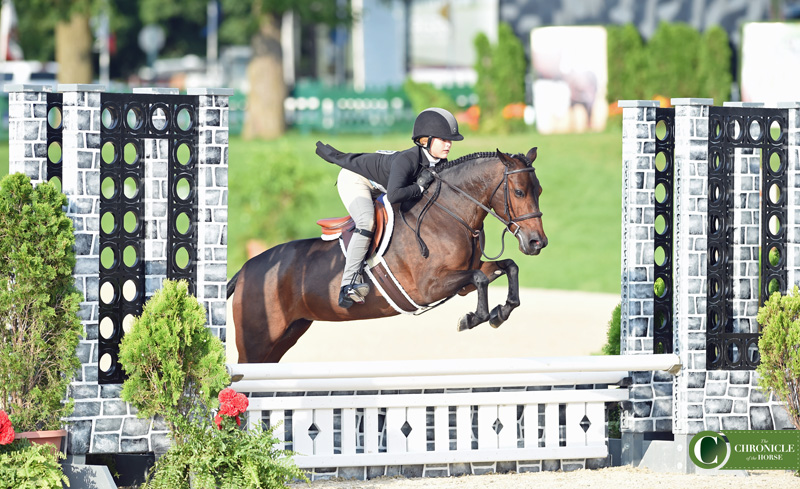 "I did barrels and poles," Gee, 10, said. "I wanted to canter, and my mom said no, but then she turned her back, and I was cantering, and Tina was bucking. We thought she was 5, but she was actually 3 then."
Tina wasn't just putting on a show for the glory of a crown either—this pony could have gotten a job chasing some cows!
"We brought her to a place with my trainer and some friends, and she was 6, and there were banks like 2′ high, and there were bison, and she wasn't afraid of them at all," Gee said. "Our big horse was terrified of them. But she would jump up the banks, and we herded the cows."
Gee eventually got more and more into English riding and started riding regularly with Weston, but Tina wasn't so sure she wanted to do this hunter pony thing.
"We started in the walk-trot, and the pony drug her out of the ring," Weston said. "She didn't have great brakes, so Lala didn't really want to ride her. I said to the mom, 'You should keep this pony,' and she said, 'But Lala doesn't like her,' and I said, 'You should keep her; we can train her.' "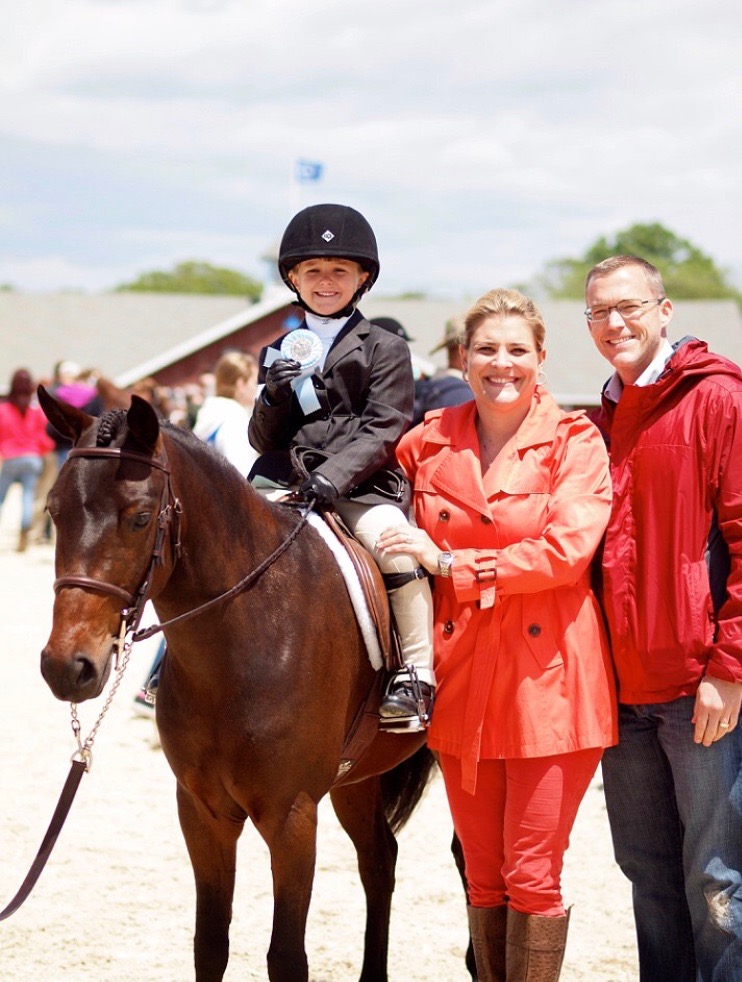 Weston started trailering Tina to all the horse shows with her just to hang out and had Lala ride her around the warm-up rings. Slowly but surely they started dabbling in the show ring, starting in crossrails three years ago and working their way to the small pony hunter division. This was Gee's third year at Pony Finals and 9-year-old Tina's debut, and the pair placed seventh in the model and hack, ninth over fences and seventh overall.
"She loves the pony now; I mean she's still a diva, but she's a great little pony," Weston said. "Her mom and I own her together under Team Weston LLC, and we've both said she'll have a home forever."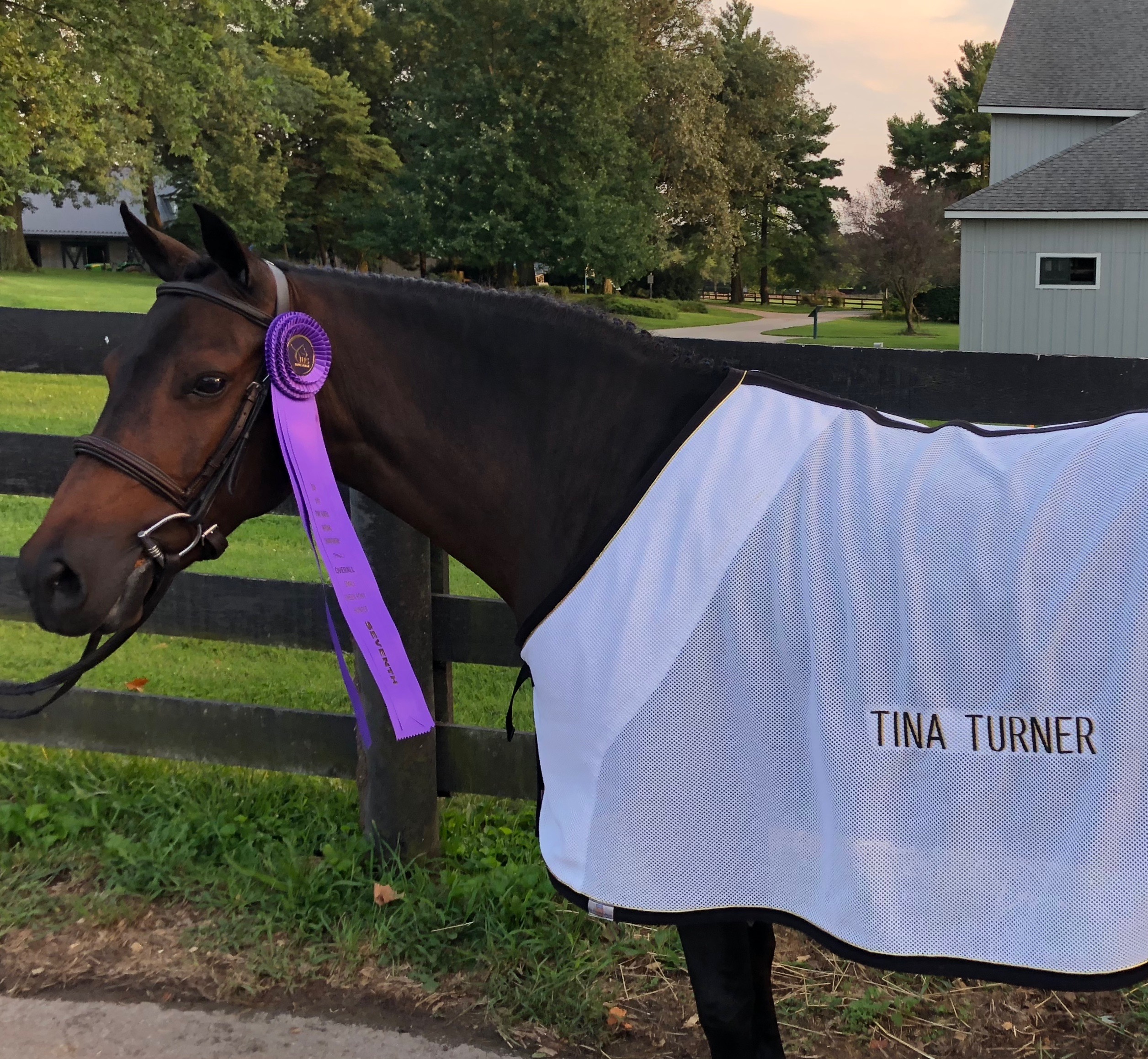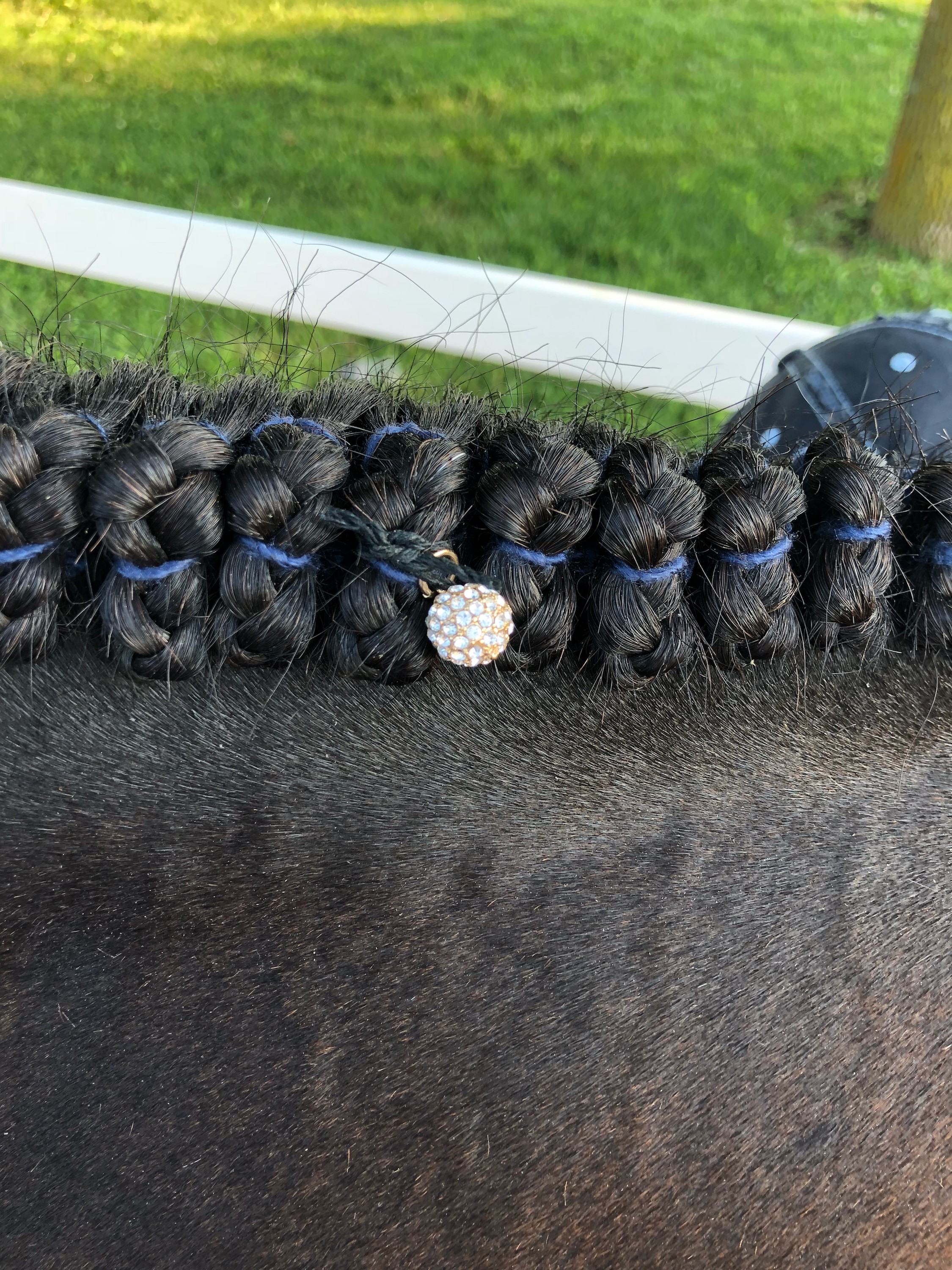 Gee's next goal with Tina is to qualify for Devon (Pennsylvania), and it's safe to say everyone is glad they stuck by Tina Turner through her naughty days.
"Her mom cried when she trotted in the ring yesterday; there were a lot of happy tears yesterday," Weston said. "She said, 'You guys were right, the time and the effort was worth it.'"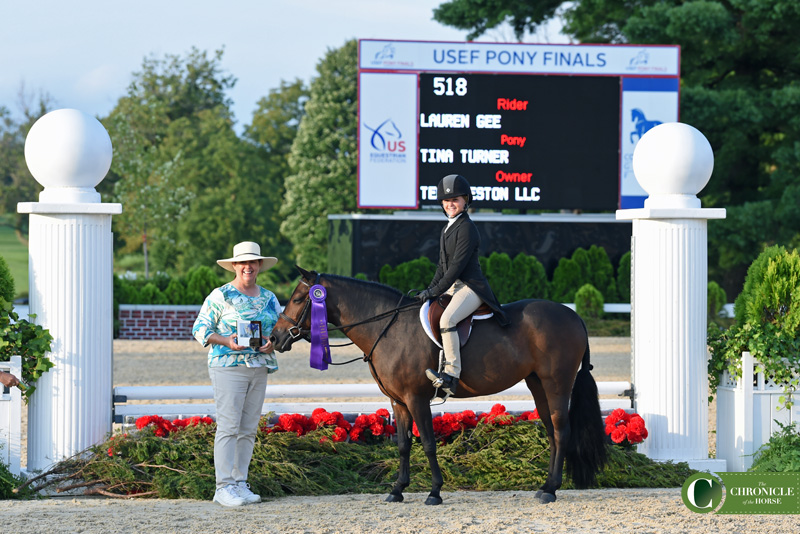 Full results can be found here.
Don't miss any of the Chronicle's Pony Finals online coverage, with behind-the-scenes stories, lovely photos and more! Be sure you're following along on social media as well, @chronofhorse on Facebook, Twitter and Instagram.