Luhmühlen, Germany—June 15

Tim Lips' dressage test at Luhmühlen CCI**** didn't go exactly as planned. The Dutch rider lost his stirrup during his ride, but his longtime partner Bayro stayed steady, and they have the lead heading into tomorrow's cross-country with a 24.1.
"Bayro was super today!" Lips said. "Even after losing my stirrup in the first canter and feeling a little silly not being able to get it back, the gelding seemed to go from strength to strength. My trainer came over from Holland specifically, which gave us a huge boost. I really could not be happier today."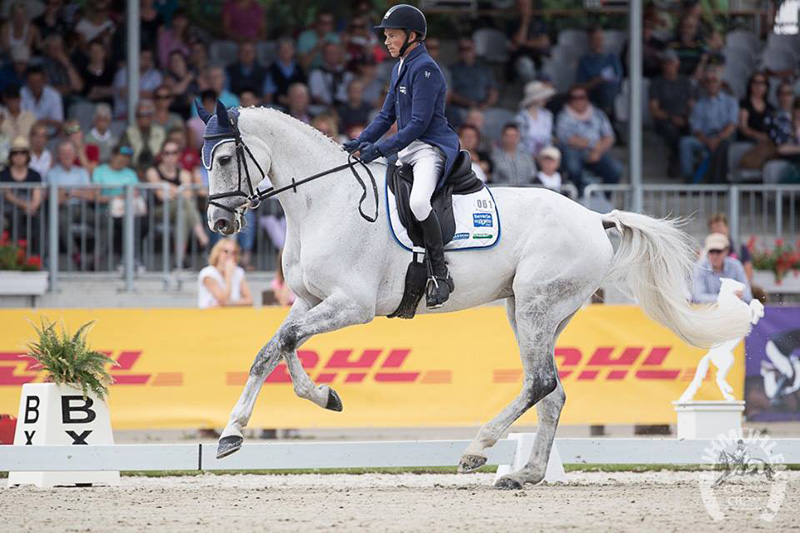 This is the pair's fourth time competing at Luhmühlen and their third in the four-star, so Lips is looking forward to heading out on Mike Etherington-Smith's track.
"He gave me a good round every time, so I am fairly confident we are going to have fun tomorrow," said Lips. "The course is definitely tougher than last year, but all questions are very clear. Every course I have ridden which was built by Mike Etherington-Smith rode particularly well, so I'm sure it's not going to be any different this time."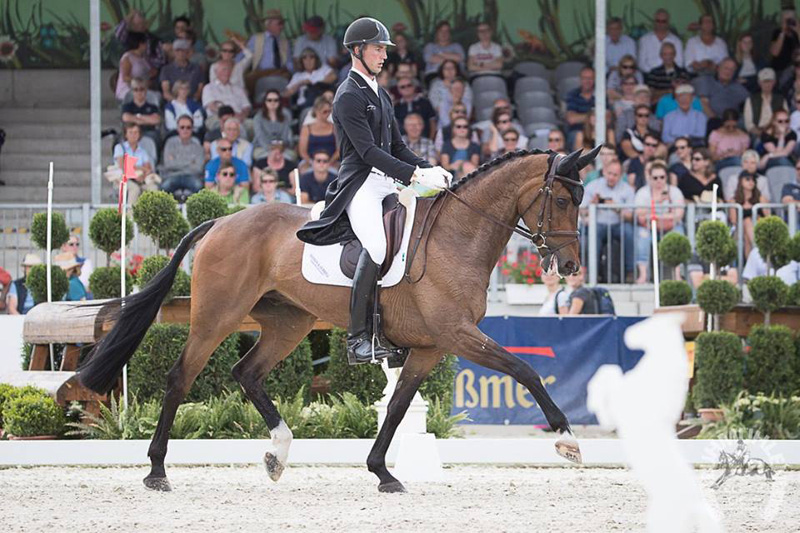 New Zealand's Jesse Campbell snuck into second with Cleveland. The Dutch Warmblood can be a handful in dressage, but Campbell took a risk and changed the gelding's routine. It paid off with a score of 24.6.
"The course is challenging but fair and with concentration and accurate riding, we should be able to produce a good round tomorrow," he said.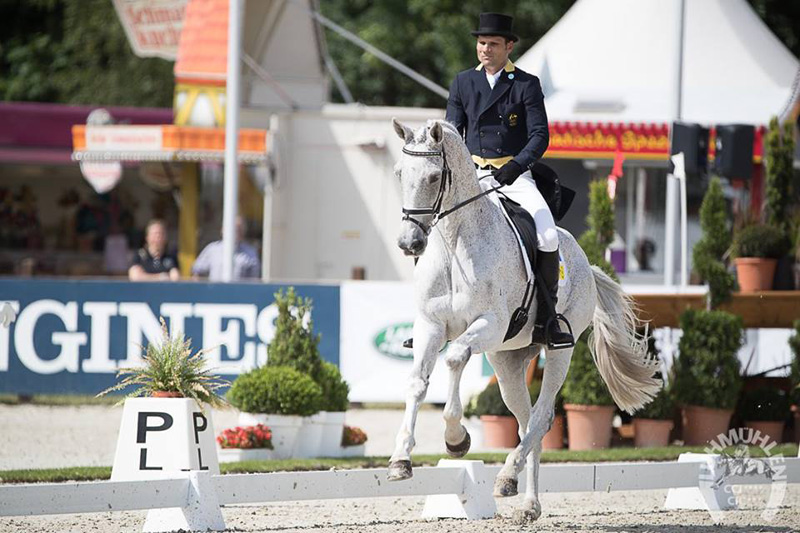 Rounding out the top three was Australia's Shane Rose with CP Qualified, who is contesting his first FEI event of the year after getting eliminated at the Pau CCI**** (France) last year.
"My gelding performed really well this afternoon," said Rose. "Apart from the first flying change—which I messed up—the test was almost flawless. I could not have asked for more! Now I am excited to get round the cross-country tomorrow, as I believe the course really suits my horse. The footing is perfect, and although the course is much tougher than it has been previously, I think it's going to be great if the gelding is as fit as I think he is. The course requires accuracy, which will also influence how close you get to the optimum time."
Day 1 joint leaders Boyd Martin (Shamwari 4) and Kitty King (Ceylor LAN) are currently sitting in eighth.
Want to watch a live stream of the cross-country? You can catch all of the three- and four-star action at Horse & Country.