Trainer Walter "Jimmy" Lee took a phone call one afternoon from a trainer at Marion duPont Scott's racing stable with a strange offer.
"He said, 'If you want a nice horse, come over and get him, but come at night,' " recalled Lee.
Though the horse was beautifully built, he was too slow to race, and the owner wanted nothing to do with him. So with the trainer's blessing, Lee drove his trailer into the farm around 2 a.m. and loaded the horse.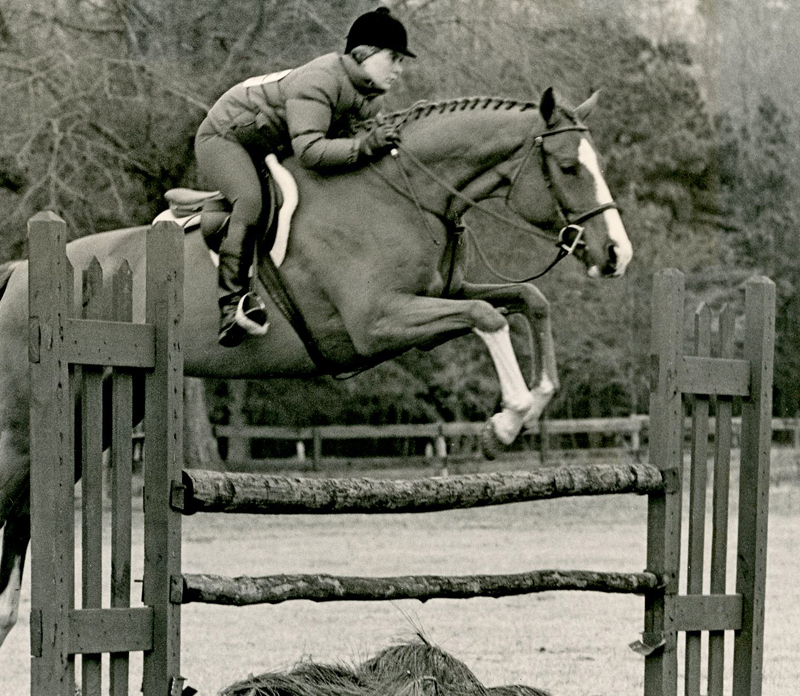 He renamed the Thoroughbred Sketiton (after Marvin Gaye's "Let's Get It On"), and in the mid to late 1970s the horse went on to win big, first in the pre-greens, and then in the open divisions with Maryann Steiert Charles. Lee sold the horse, but he eventually came back to his Belcort Farm in Keswick, Virginia. While Sketiton's performance career was over, he wasn't done with horse shows.
Lee had always wanted a lead pony rather than a golf cart, and in Sketiton he found the perfect match. He had a special bond with the horse, and he continued traveling to horse shows for Lee to ride around the showgrounds in western tack. Lee describes Sketiton as a ham who loved the attention he earned in his new role.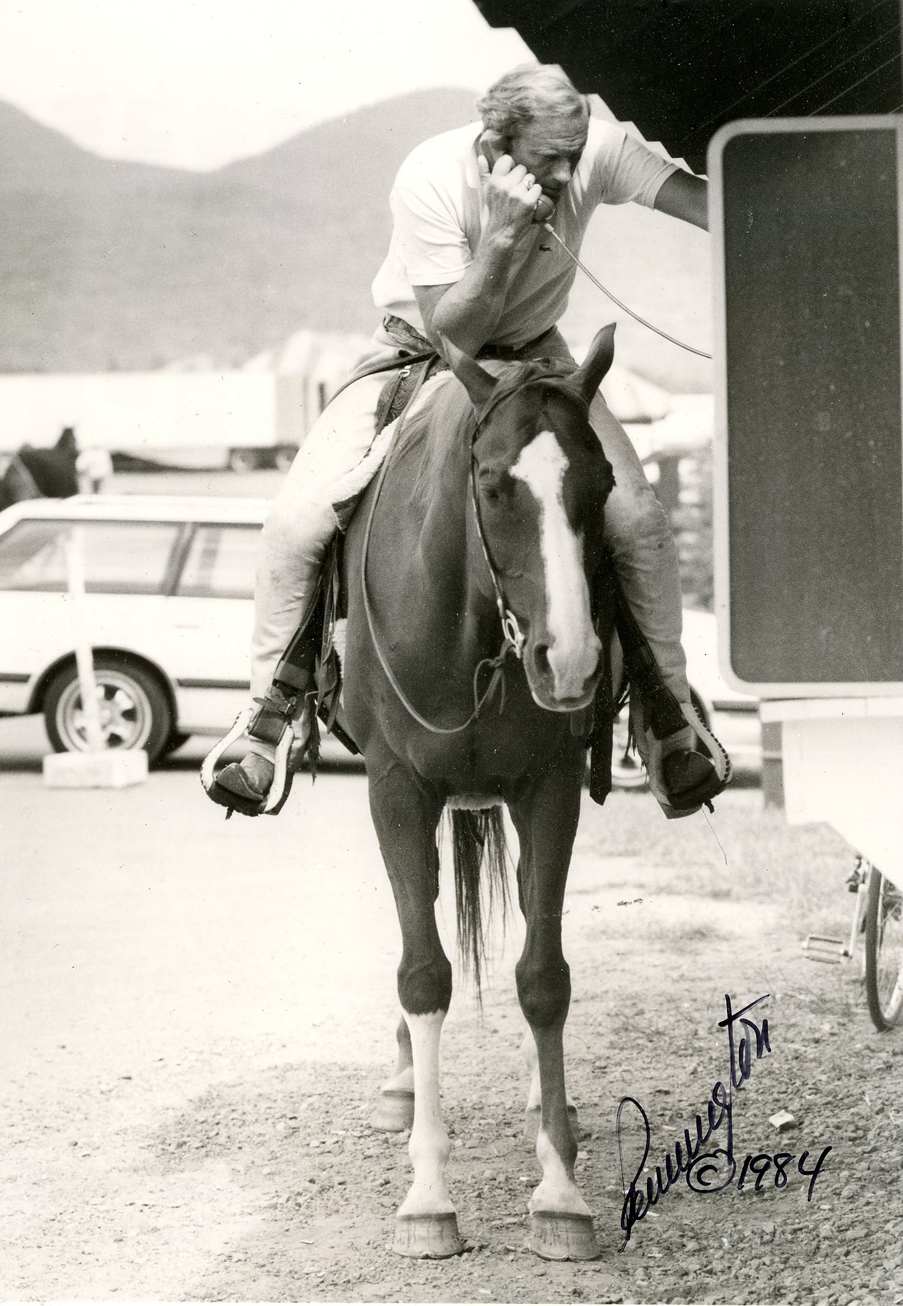 This photo was taken at Lake Placid, New York, in 1984, right after the final during the U.S. Olympic Team Trials. Lee was calling to relay news about how the trials went to friends who couldn't make it to the show.
"I'd get off him to adjust the jumps, and he'd just stand there," said Lee. "I'd give him a bath and take him to a nice grassy place and drop the lead shank. I'd keep an eye on him, but he was so happy to be there grazing, he didn't go anywhere. When I had him, he always looked great. He was an easy keeper. We'd put a checkerboard on him and put on fancy hoof dressing; [he wore a] one-eared bridle for me to ride around the showgrounds.
"I let his mane grow out long," he continued. "He was chestnut. He didn't look like a Quarter Horse, but when you put the western saddle on him, he just looked like a lead pony. He was really a fun horse. I really think he enjoyed it. I know he enjoyed the attention. Everyone wanted to pet him."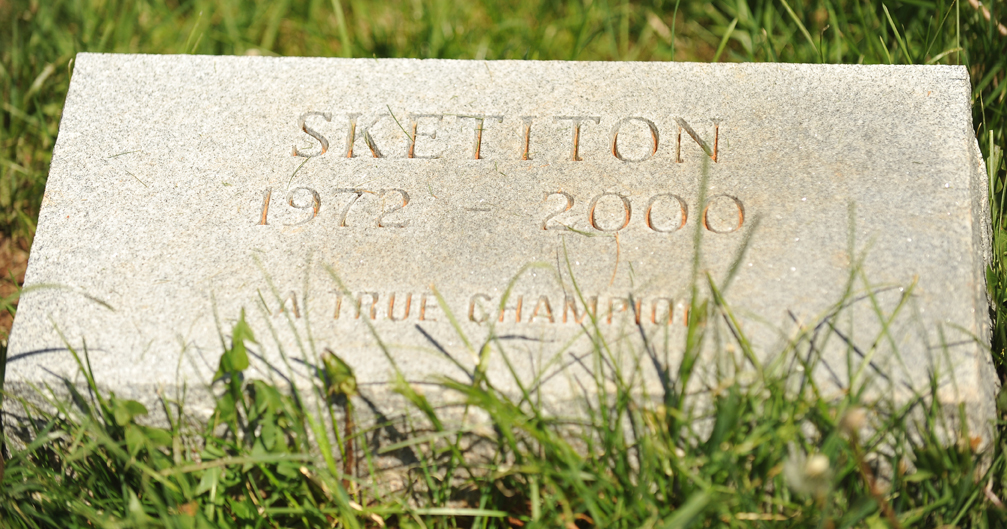 Sketiton lived out his life at Belcort Farm and is buried there.