For decades, the American Invitational was a staple of the U.S. show jumping calendar. The sport's best and brightest earned a spot in the class thanks to performances during the Winter Equestrian Festival in Wellington and in Tampa, Florida. For 41 years of its history, the class was held in Tampa Stadium—the only show jumping event on an NFL football field.  Many legends of the sport have their names engraved on the American Invitational trophy. It was the class everyone wanted to win.
In 1979, the $30,000 Anheuser-Busch American Invitational was celebrating its seventh iteration, and it had already become a vital part of the schedule, serving as a qualification for both the inaugural World Cup Final (Sweden) and the Pan American Games (Puerto Rico). The Chronicle's coverage from that year serves as a time capsule featuring icons of the sport:
The $30,000 Anheuser-Busch American Invitational

The 1979 American Invitational Grand Prix at Tampa Stadium, Tampa, Florida, on March 17 was highly significant in that it was the first of the five grand prix try-outs for the United States jumping team for the 1979 Pan American Games that will be held in Puerto Rico in July, as well as being the last of the series of seven competitions for a place on the squad going into the first Volvo World Cup in April in Gothenburg, Sweden. Those riders invited to compete were allowed only one horse, so it was necessary to choose between horses if riders had more than one jumper in Tampa. Rodney Jenkins elected to ride the eventual winner, Third Man, a relative newcomer to the jumper ranks. Though the individual win qualified Jenkins and the horse to go to the World Cup, Jenkins says "the horse is just too inexperienced for the World Cup, and we've got lots of other good riders and horses for the World Cup."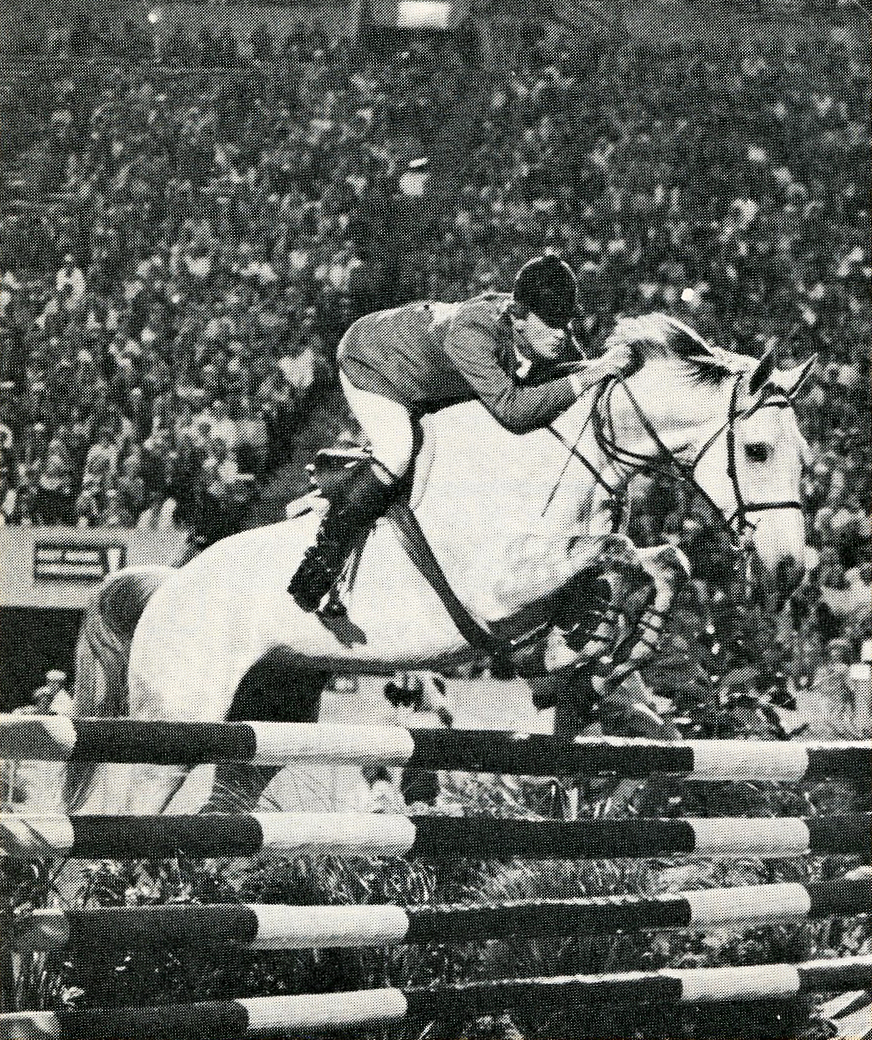 Jenkins has only been riding the 8-year-old gelding, owned by Emeralda, of Sanford, Florida, for five weeks and says, "He's one of the better young horses I've ridden. He seems to be able to handle the pressure, but he's got a long way to go to prove he's the best." Incidentally, Jenkins had not been showing at the Suncoast Tournament of Champions for two days prior to his big win due to the serious illness of his father, Ennis Jenkins, of Orange, Virginia.

Seven Qualify For Jump-Off

Other riders to go clean in the 17-obstacle first round (including three combinations) included second-place winner Terry Leibel of Willowdale, Ontario, Canada, riding Sympatico. Miss Leibel said, "I cut corners as well as I could to take off seconds in the jump-off, but lost time before the last fence. When you have Rodney Jenkins behind you, he will capitalize on time. He came in on a very talented young horse and showed me how to do it." Jenkins' time in the jump-off was 2.79 seconds faster than Miss Leibel's. Terry won the Grand Prix of Rotterdam (the Netherlands) while on tour with the Canadian Equestrian Team, while Sympatico set a former Puissance record, jumping 7'4″ in Madison Square Garden with Tony D'Ambrosio aboard.

Third-place winner was Ricardo Guasch, of Las Arboledas, Mexico, riding Rafina. The 44-year-old Guasch won the Grand Prix of New York in 1960 as a member of the Mexican team at Madison Square Garden. He also represented Mexico in both the Tokyo ('64) and Mexico City ('68) Olympic Games. In 1978, Mr. Guasch and Rafina won the $15,000 Fleischman's National Grand Prix of Canada and was fourth in the International Grand Prix of New York at Madison Square Garden.
Melanie Smith rode Stillmeadow Farm's Radnor II, giving the combination fourth place. Val De Loire, Melanie's 1978 Grand Prix Horse of the Year, suffered a slight injury earlier in the week, and, though the handsome chestnut gelding appeared to be in fine health as he exercised at the Tampa Fairgrounds, it was thought that his owners and rider wanted to take no chances with the two such major competitions as the Volvo World Cup and the Pan American Games coming up in the near future for the champion.

Melanie Smith aboard Stillmeadow Farm's Radnor II on their way to fourth.

Katie Monahan, riding Hunterdon, Inc.'s The Jones Boy, always top contenders, had a clean go to capture fifth place, while sixth went to Conrad Homfeld and Mr. and Mrs. Patrick Butler's Balbuco. This pair rates second only to Rodney Jenkins and Idle Dice as the most successful team in the history of U.S. Grand Prix Jumping.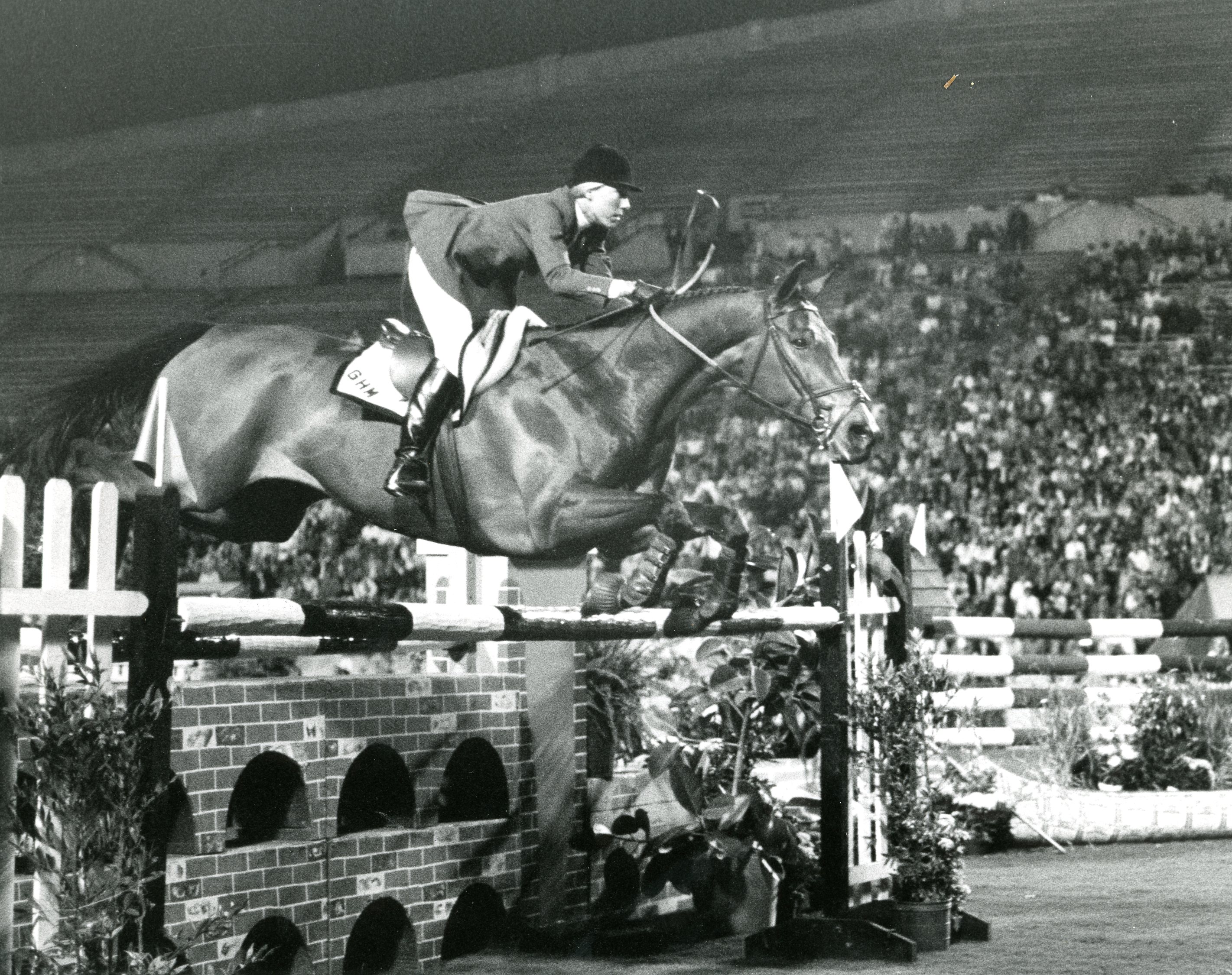 Going into the American Invitational, Conrad and Balbuco led in point standings for the North American FEI World Cup-Volvo squad, and their sixth at Tampa added three points to their lead.

Michael Matz, riding Snappy Tom, was seventh. In Aachen, Germany last year with the USET, Matz won the bronze medal with Jet Run. Earlier in the season, they won the $24,000 Valley Forge Grand Prix. In 1977, Matz won the American Jumping Derby with Jet Run and also took last fall's American Gold Cup. Matz was a member of the U.S. Olympic team in Montreal in 1976.

Last year's winner of the American Invitational, Norman Dello Joio, riding Allegro, picked up one-quarter of a time fault on the course, relegating the pair to eighth. Armand Leone and Encore were ninth, and Buddy Brown and Number One Spy 10th.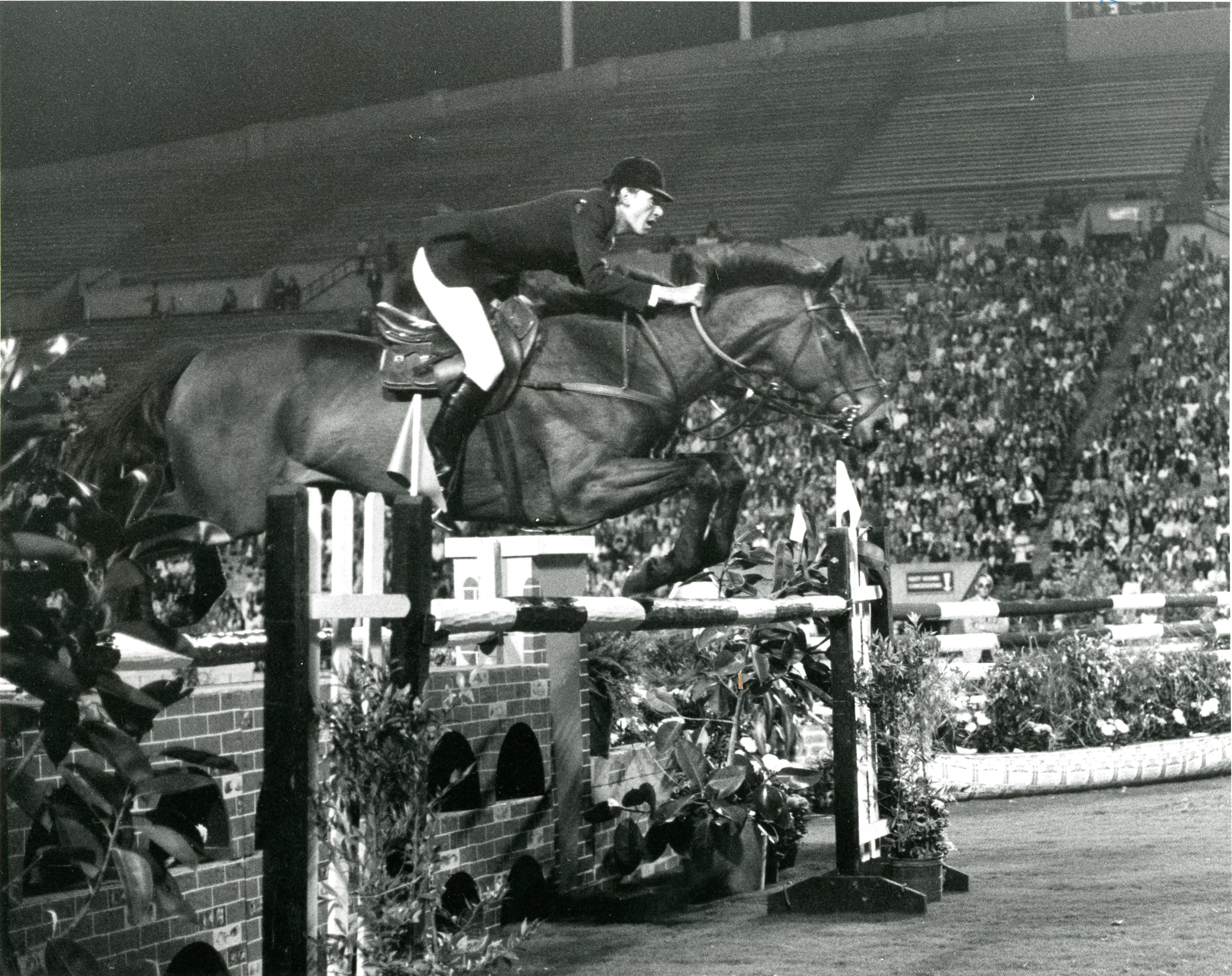 Other Contenders

Other top jumper riders invited to compete were Mac Cone (Damn Yankee), Jamie Morillo, Jr., of Quito, Ecuador (Coppertone), Maud Frank (Ulzano), Dennis Murphy (Tuscaloosa), John Simpson, of Canada (Texas), Barney Ward (who reportedly bought his mount Springer for $100,000), Linda Allen (The Godfather), Scott Nederlander (Southside), Steve Stephens (Idle Dice), Joe Fargis (Broadway Joe), Torchy Miller (Eadan Vale), Jimmy Kohn (Midnight Hour), Leslie Burr (Chase The Clouds), Betsy Bolger (Y. Hugo), Joan Boyce (Old English), Michel Vaillancourt (Point Final), Robert Ridland (Nazarius), Peter Leone (Semi Pro), Harry de Leyer (Dutch Crown), Bernie Traurig (The Cardinal), Mark Jungherr (Sky High), Ian Miller (Brother Sam), Mike McCormick (Port Royal), Terry Rudd (Fat City), Hugh Mutch (who reportedly just bought his mount Sandor for $250,000) and Ellen Raidt (Johnny's Pocket).

In Summary

In this seventh annual American Invitational Grand Prix, promoted by Stadium Jumping, Inc., the course was designed by Pamela Carruthers, who last year won the British Equestrian Medal of Honor and is considered one of the most highly acclaimed course designers in the world. It was stated, prior to the Invitational, that due to scheduling, it was hoped that seven or eight horses would go clean on the first round. Due to Mrs. Carruthers' expertise, seven did go clean and the eighth only missed by one-quarter time penalty.

Also, it was interesting to note that women riders have won three out of seven Invitationals: Michele McEvoy and Sundancer were winners in 1974 and 1975, and Terry Rudd won with Mr. Demeanor in 1977.

Finally, it is estimated that the 36 horses in this year's invitational are valued at an average of $50,000, making the entire field of jumpers worth a minimum of $1,800,000.

North American World Cup Squad Named

The eight North American FEI World Cup-Volvo riders were named following the American Invitational: Conrad Homfeld led with 25 points, followed by Norman Dello Joio (21), Katie Monahan (20), Melanie Smith (19), Dennis Murphy (18), Rodney Jenkins (18) and Bernie Traurig (16). Replacing Jenkins will be Scott Nederlander, who narrowly edged out Terry Rudd on point standings.