It's been 38 years since Susan Kayne showed Casey Jones, her spotted gelding of uncertain breeding, in the grand prix ring in Wellington, but it's still one of her favorite memories. "The memories of my time in Wellington, Florida, are among the most cherished of my lifetime. It is such a joy to have watched the growth and success of the circuit specific to that location," Kayne said.
"When I arrived in West Palm Beach I was every bit a newly turned awkward and self-consciousness teenager," Kayne said. "Unlike any other shows that I had been to previously, the accessibility to the equestrian stars I reveled over in magazines was unparalleled. Thinking back to standing side-by-side at the gate with such giants as Bert de Nemethy, George Morris, Lou Jacobs, Peter Leone, Cynthia Hankins, Melanie Smith [Taylor], Leslie Burr [Howard] and Joe Fargis, still makes me blush today."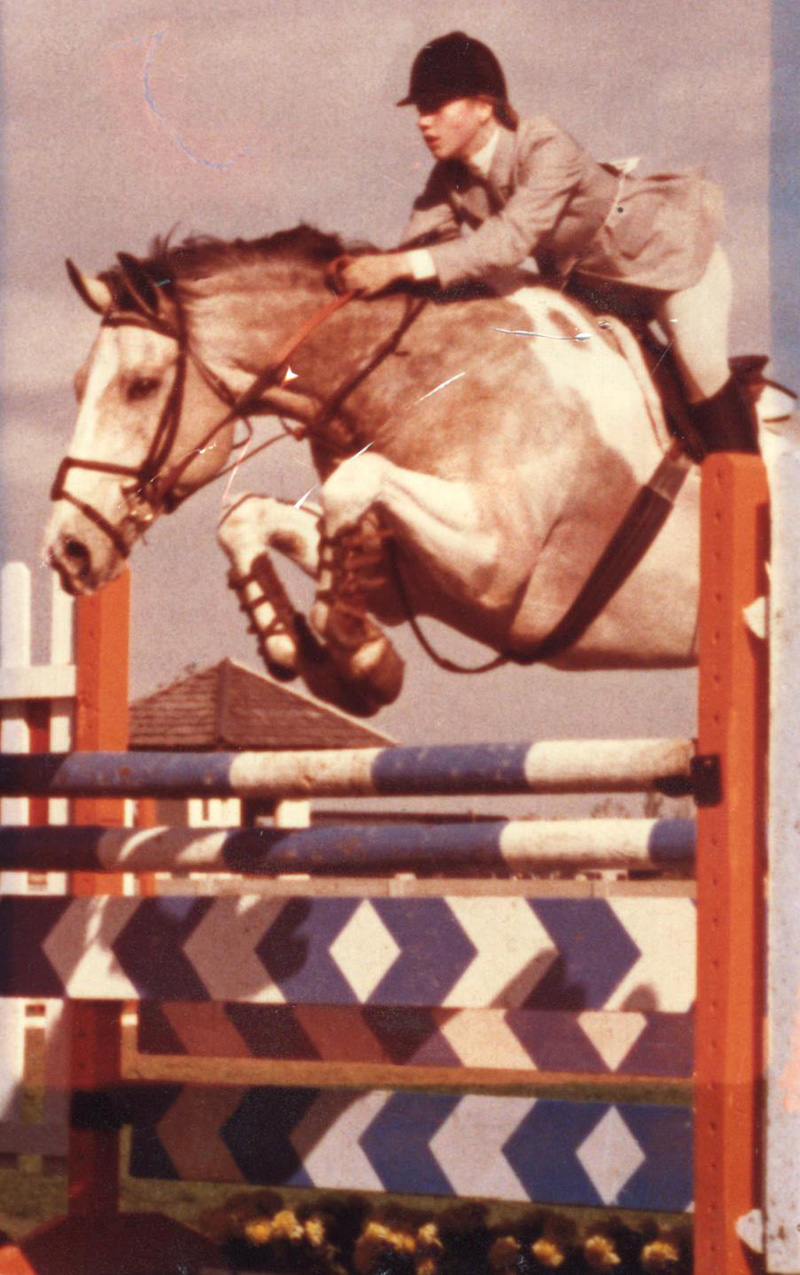 It was 1980, and Kayne had traveled south from her hometown of Troy, New York, to Florida to show for the first time with two junior jumpers.
"Back then, West Palm Beach was merely the first stop on a circuit that toured throughout the state," Kayne said. "My trainers, John and Debbie Schaffner [now Debbie Stephens] hailed from Hurdle Hill Farm in Lockport, New York.
"The horse in these photos is Casey Jones. He was purchased from Lillian and Andre Bollinger in Canada, and I was told that he was 7/8 Thoroughbred. That's hard to imagine given his color, but his courageous heart was every bit that of a Thoroughbred," Kayne said. "When I entered the grand prix field at Wellington for the first time, I literally sat and steered! Despite having shown my whole life, I had never encountered such a long course with such imposing jumps. I can still hear the words of my coach Debbie: 'Winning isn't everything, it is the only thing.'
"I was a good student, but I was not a very confident rider. I knew how to ride well, but I hadn't the fearlessness of the competitors I most admired. Casey and I completed our courses without incident. The experience gave me a leg up and bolstered my confidence," Kayne recalled.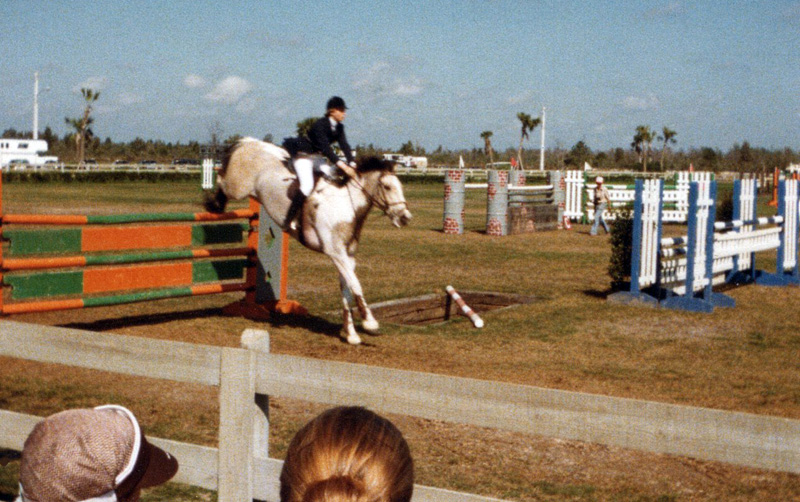 After her junior years were over, Kayne continued to ride and found herself a niche as a champion of Thoroughbreds. She galloped racehorses and then developed a television series, Unbridled TV, which won the USEF's Pegasus Award for broadcast media excellence in 2003.
Kayne also founded the Unbridled Thoroughbred Foundation, which funds, connects and places Thoroughbreds in kill pen situations, in 2004 and in 2015 created Real Horse Rescues, a television series broadcast on ABC-10 in Albany, New York, about local equine rescues, sanctuaries and adoption organizations.
"This past year, I was able to find Casey Jones' last owner in the Midwest and learned that he in fact lived out a wholesome and satisfying life to the end of his days in a hunt field," Kayne said.