Nelson Pessoa had ridden the exact course before—after all it hadn't changed since 1961—and he'd even won on it in 1963 and 1965. But in 1996, as he was heading towards the first fence, the Cornishman, at the British Jumping Derby in England, everything seemed different.
By that point in his career, Pessoa had become a household name. As the first civilian to represent Brazil in equestrian sports, he made his Olympic debut at the age of 20 when the Games were held in Stockholm in 1956. And after moving to Europe in 1961, he had won the historic grandfather of the jumping derby, the Deutsches Spring-Derby in Hamburg, Germany, an untouchable seven times. He went on to represent his homeland four more times in the Olympic Games and the Pan American Games and individually competed in two Show Jumping World Championships and six FEI World Cup Finals.
But despite the résumé, 1996 was different.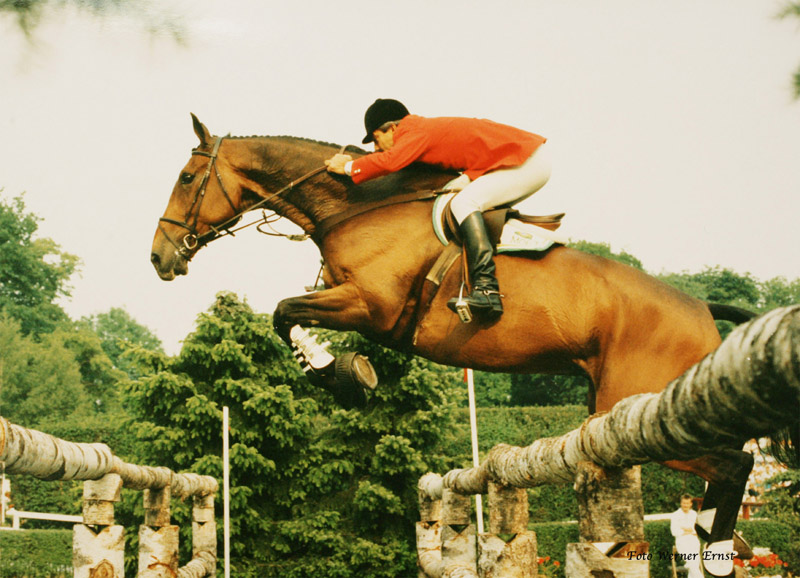 In November of 1995, following his Pan American performance where he and his 22-year-old son Rodrigo Pessoa helped Brazil earn a gold medal in Argentina, Nelson suffered a heart attack. He was a month away from turning 60.
By the time the 1996 Atlanta Olympic Games arrived to the United States, "Neco" still hadn't returned to full strength. So instead of riding, he remained two-footed and coached Brazil to their first team Olympic podium finish in bronze.
"My doctor said if I survived the excitement of that, I'd be good for another 10 years at least," joked Neco to The Irish Times.
"Then I was not riding too much," he said. "I coached the team, and then on the way back, a couple of weeks, two or three weeks after, was Hickstead."
Watch some footage from Nelson Pessoa's first British Jumping Derby victory with Gran Geste in 1963:
Since his heart endured the emotional feat at the Olympics, Neco decided to return to the Hickstead Derby with his trusted mount Vivaldi. The horse was 19 years old and had three consecutive Hamburg Derby victories to his name. And with Neco buckling a hackamore on the bay gelding instead of his usual snaffle—"he is getting older and needs to be ridden lighter"—and putting a heart monitor on his wrist, the pair entered the All England Jumping Course at Hickstead.
"I had to be very careful because I could not go over 180 beats from my heart," said Neco. "I was to control that every moment during my life—and [even] when I stopped riding and training."
With 180 being the crucial number, Neco and Vivaldi galloped around the 1,195-meter course—over the Cornishman, down the 3.20-meter bank drop with two strides to spare before the plank, through the Devil's Dyke where they picked up a rail, and eventually finishing over fence 16, a silver birch oxer. Crossing through the timers, the first thing Neco did was look at his heart monitor. All clear.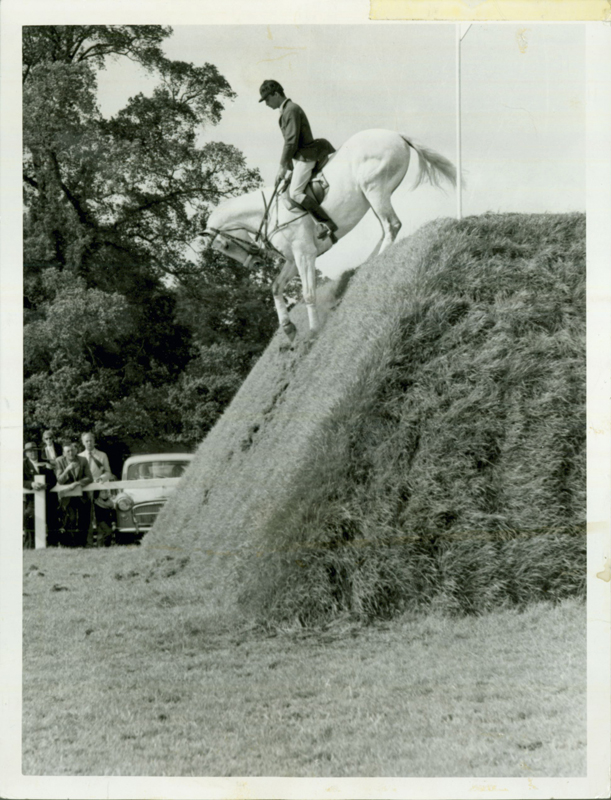 No one could match Neco with 4 faults. Double reigning champion Capt. John Ledingham and Kilbaha tied with multiple others for second with their 8 faults. Neco's victory that day in August, 31 years after his last Hickstead victory, made him the oldest Hickstead Derby winner at 60.
"The emotions I have after the competition—not during the competition—because I [was] really shaking when I crossed the final line," said Neco. "I tried to ride, to control everything I did, but I was scared. But in the end I managed it well. It was a really special moment in competition for me and for my career and my life."
The Hamburg Derby was created in 1920 by Eduard Pulvermann. Besides a few tweaks to the fences to make them lighter, the course has not changed in 99 years. Watch 2017 winner Pato Muente on Zera:

Taking inspiration from Hamburg and the British countryside, the British Jumping Derby opened in 1961. Watch Nick Skelton and Apollo's clear first round in 1990:

---
If you enjoyed this story, be sure to read "Deconstructing The Derby" in the Jan. 14 & 21, 2019, issue of The Chronicle of the Horse for a more in-depth look at the jumping derby tradition. 
If you're just following COTH online, you're missing so much great unique content. Each print issue of the Chronicle is full of in-depth competition news, fascinating features, probing looks at issues within the sports of hunter/jumper, eventing and dressage, and stunning photography.
You can subscribe and get online access to a digital version and then enjoy a year of The Chronicle of the Horse and our lifestyle publication, Untacked. Or you can purchase a single issue or subscribe on a mobile device through our app The Chronicle of the Horse LLC.
What are you missing if you don't subscribe?