Decked out in jodhpurs and garters, Maryann Steiert Charles looked more like she belonged in the pony ring than the AHSA Medal Finals at the 1970 Pennsylvania National Horse Show, where she and Jimmy Lee's You Watch took home fourth.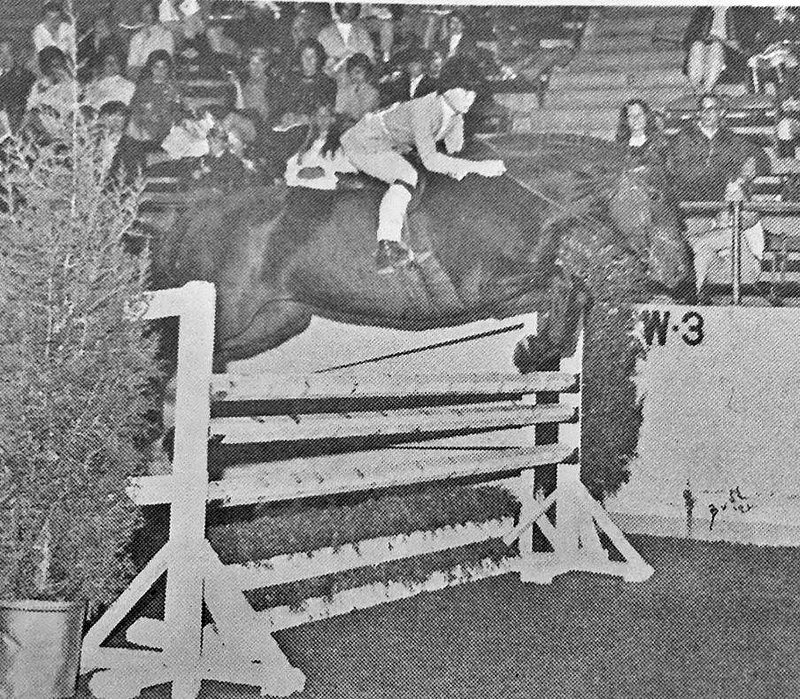 And that's because in her mind, she did.
"The equitation was just not the high priority for me," Charles admitted. "At that time, I was mostly riding the ponies. My trainer, Jimmy Lee, was into the equitation, though, and he thought I should do it, so I did it.
"It wasn't like some big thought-out plan," she added. "I guess I just didn't bother changing clothes."
Then 15 years old, Charles already had a steady line-up of mounts to ride at her home in Pigeon Forge, Pa., even if most of them were under 14.2 hands. As the daughter of hunter/jumper rider A.A. Steiert, Charles had been riding since age 3 and competing for almost as long. When one of her father's students, Debbie Buchanan, established a training facility just a mile down the road, Charles found her niche as a pony rider.
"That's really how I got my start—they needed somebody to ride the ponies and compete," said Charles, who started with Buchanan when she was 8. "Back then, though, you could have some age on you and still ride the ponies, so I just kept doing it."
Under Buchanan's direction at Hollow Hill Farm, Charles learned to be competitive mostly on the medium to large Welsh ponies bred by Jean Liseter Austin du Pont at Liseter Hall Farm, also in Pennsylvania. When Buchanan moved south to Virginia to work alongside Walter "Jimmy" Lee, Charles began riding for him, too.
Charles remembers that as a teen, even though she was overwhelmed with horses to ride (so much so that she didn't have time to change before Medal Finals), she was only ever allowed to ride horses who were under the control of her two trainers.
"I might have catch-rode some, but if so it was only because they told me to," Charles said. "It wasn't like I was just parked out at the schooling area. Jimmy was always big on that—only riding horses we were in charge of."
Charles doesn't remember much about how You Watch arrived at Jimmy Lee's barn—something about a man in California who wanted her sold as a junior hunter. But she remembers her impression of the powerhouse mare well.
"She was the best," Charles said. "She was the only horse I could possibly have done the Medal Final on. She wasn't a big fancy horse or anything, and she didn't do so hot in the hack classes because she just wasn't that nice of a mover. But man she jumped great! She always won the handy and all the jumping classes. She was just a great jumper and really reliable."
Even though she was confident in her mount, known around the farm as "Huey," Charles felt instantly out of place when she landed in the saddle for Medal Finals that year.
"It was a little bit one of those things where at the in-gate, you do a little hyperventilating. I just didn't do it very much!" Charles said. "I mean, I remember most years going we would forget to qualify until the last minute."
Medal Finals may have been a small priority for Charles, and You Watch just one of her many rides that day, and but 47 years later, Charles still treasures the memory.
"I still have the ribbon; it's in a case with the little medal and everything," Charles said. "It was never No. 1 on the list—to go in the equitation. But then, it turned out, it was fun!"
Want to know what Maryann Steiert Charles is up to now? We have a great story in the May 29 issue of The Chronicle of the Horse about her win in the $25,000 Aiken Charity Grand Prix aboard a U.S.-bred, FVF Sailor Man.