Show jumper Lucy Davis might be living out every horse-crazy girl's dream by making her first Olympic team this year, but as she showed on her Instagram account recently, she definitely hasn't forgotten her roots.
Davis, 23, was recently named to the U.S. team for the Rio Olympic Games with her Barron and jumped for the U.S. team at the 2014 Alltech FEI World Equestrian Games (France), but it was less than 10 years ago that she jumped her first 1.60-meter jump. She commemorated the occasion with a #tbt Instagram post…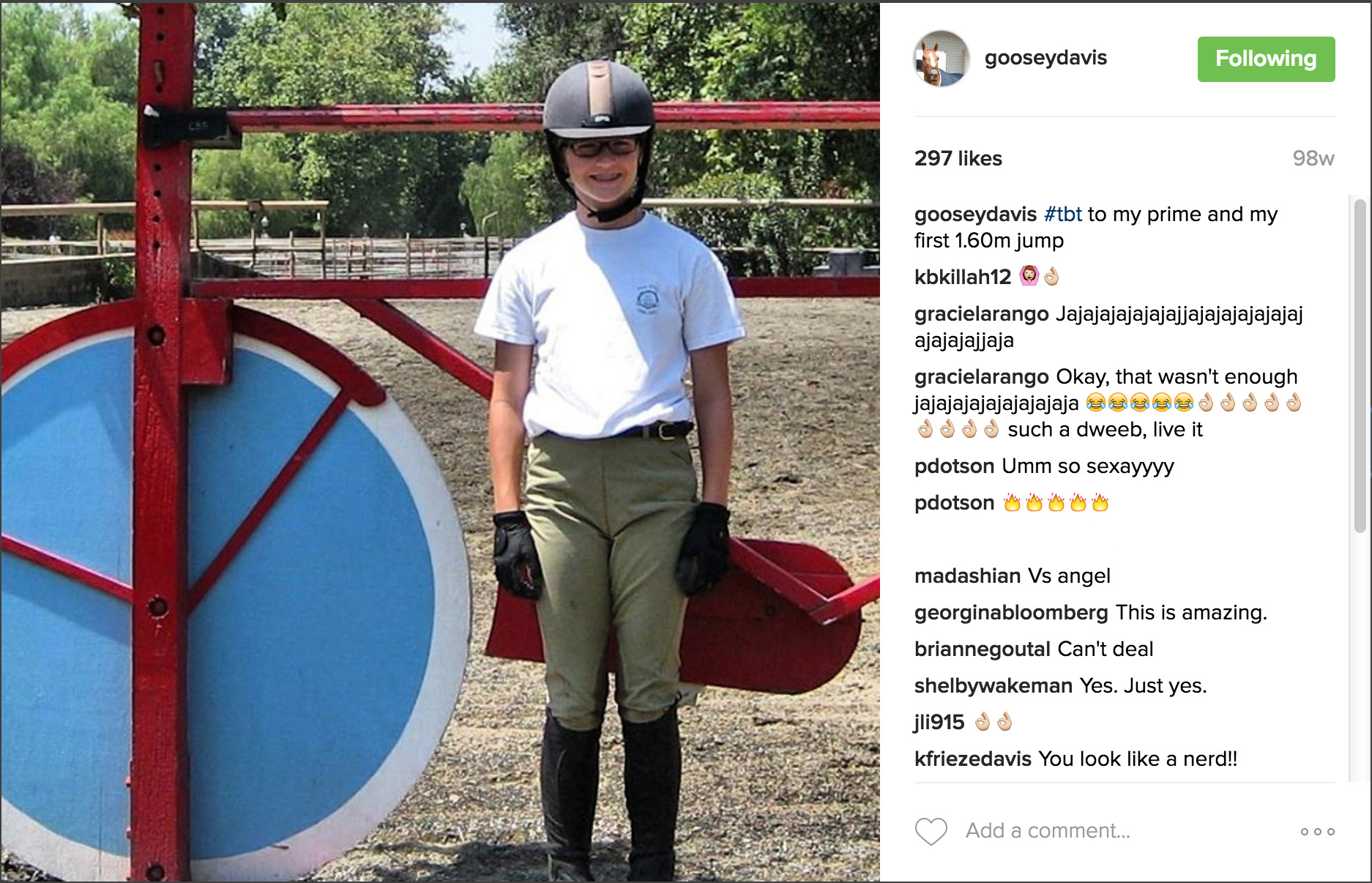 "That was when I was training at Middle Ranch with Archie Cox," said Davis, who grew up in the Los Angeles area. "I was riding a horse called Mister Mind, who was my first junior jumper. He was a saint." Davis showed Mister Mind from 2007 to 2009 in the junior jumper divisions.
"When I was younger, I hated flatting and always wanted to jump. One day we were riding at home and had a Chase Me Charlie kind of high jump competition day. It was just a fun day of messing around. And we jumped the bicycle jump set at 1.60-meter," Davis recalled. She's quick to assure me that Cox was there and supervising.
While Davis, who graduated in 2015 from Stanford University (Calif.), rode her share of pony and junior hunters, her mother finally agreed to let her try her hand in the jumper ring at age 14. She started in the low juniors and hasn't looked back.
Even further back in her history, though, Davis was just one of those horse-crazy kids tagging along with mom to the barn.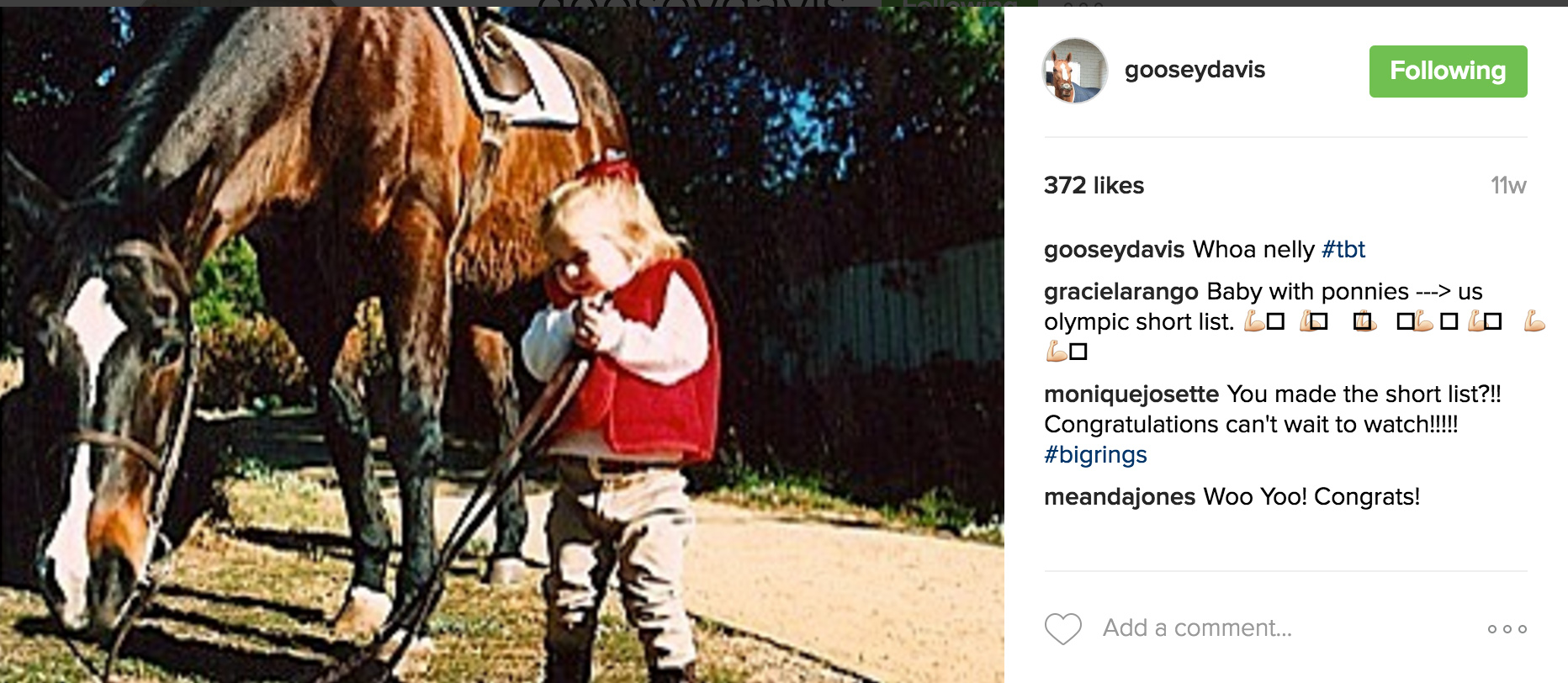 This is Davis at age 3, with her mother's horse Delilah. "When I was little, my mom rode casually. She didn't show," Davis said. "But I'd go to the barn with her. She did all her own grooming, so she'd bring me along and I'd help out. I grew up going to the barn with her a couple of days a week. Then I started riding myself when I was old enough."
Davis's early career was spent riding with Chacha Levinson at Sullivan Canyon Preservation Association in Los Angeles. "She knew we were horse-crazy girls and she was great at balancing the technical riding skills with horse care and having fun," Davis said. "Sometimes I think kids get way too intense about the showing and forget that it's all about having fun, too.
"I grew up with a lot of great people in the sport surrounding me and letting me do fun things. Some days we just messed around and played games. Some days we'd just ride around the trails. Some days we'd have a bareback day. It was all about keeping it fun. It helped me love it for the long term."
Did that little girl grinning by her first 1.60-meter jump imagine making the Olympic team? "It was always a dream. It was my passion," Davis said.