It's pictures like these that make getting up at o'dark:30 on a rainy Kentucky morning to stake a claim on your spot of choice (in 10″ of water) all worth it.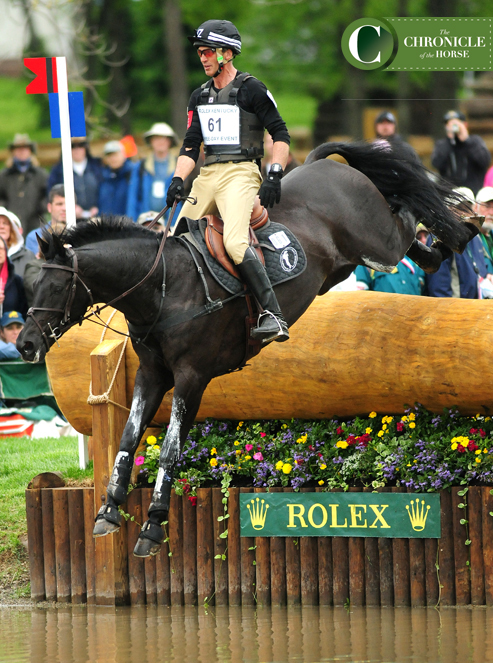 I have a terrible memory, and I'm ashamed at all the important things I've already forgotten in my 33 years, but I very clearly recall this moment unfolding through my camera and thinking, "In the name of every eventing god and all that is holy, please don't tell me I screwed up the focus." My second thought was, "THEY HAVE TO WIN NOW SO WE CAN RUN THIS ON COVER!"
They did, but ironically this story fell in the same issue as Beezie Madden's World Cup Show Jumping Finals victory with Simon, so Rolex results didn't even make the cover at all. Womp womp.
I've shot thousands or maybe millions of photos, and a few of them have been great ones, but I can't think of another image that sums up a horse and rider's personalities and rapport more succinctly. Quimbo's preternatural talent was on full, confident display in this, his first four-star run, and Andrew Nicholson… Well, he was certainly taking his reputation as eventing's cockiest rider to the next level, wasn't he?
In short order, people were meme-ing it with "I don't always ride at Rolex, but when I do, I do it one-handed," and Photoshopping everything from a beer to a light saber into that casual vacancy of a hand. I'm pretty sure there was talk of putting in the decapitated head of his longtime rival, William Fox-Pitt (who's won Rolex Kentucky a bajillion times, but was relegated to second that year), Game of Thrones style, but I'm not sure if that really happened—hopefully that image exists only in my nightmares.
It wasn't until after the event that I realized I wasn't even that special in getting this shot; Nicholson rode pretty much the entire course like he was cooler than a $10 Whole Foods free-range, cruelty-free cucumber. Our good friend and photographer hero Shannon Brinkman created a mirror-image meme with her own shot from another fence on course: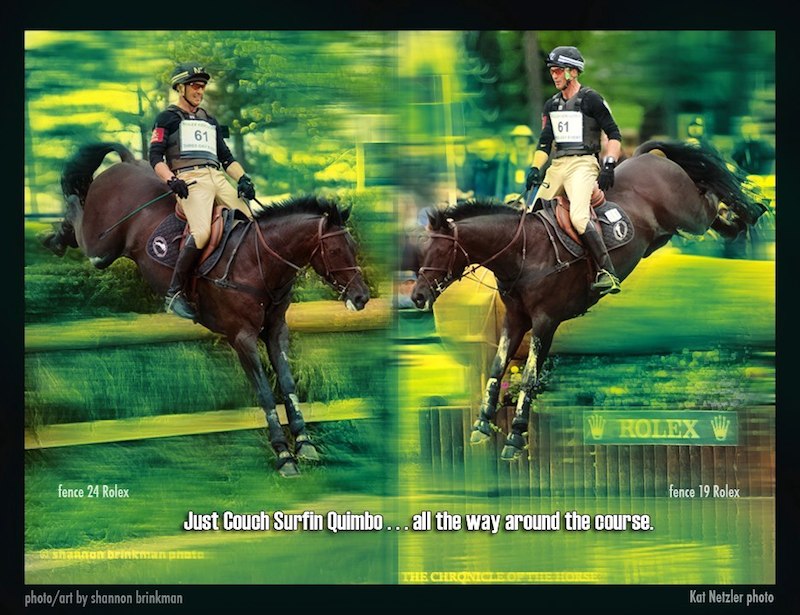 I'm pretty sure the "DGAF" acronym wasn't widely circulating in the social lexicon back then (more likely it was, and I just wasn't cool enough to know), but boy if that isn't the vibe I get from it today!