Eighteen riders will contest the FEI World Cup Dressage Final in Gothenburg, Sweden, including U.S. competitors Olivia LaGoy-Weltz, Charlotte Jorst and Shelly Francis. The competition takes place March 30-April 1.
Defending champion Isabell Werth of Germany will compete on either Weihegold OLD or Emilio 107.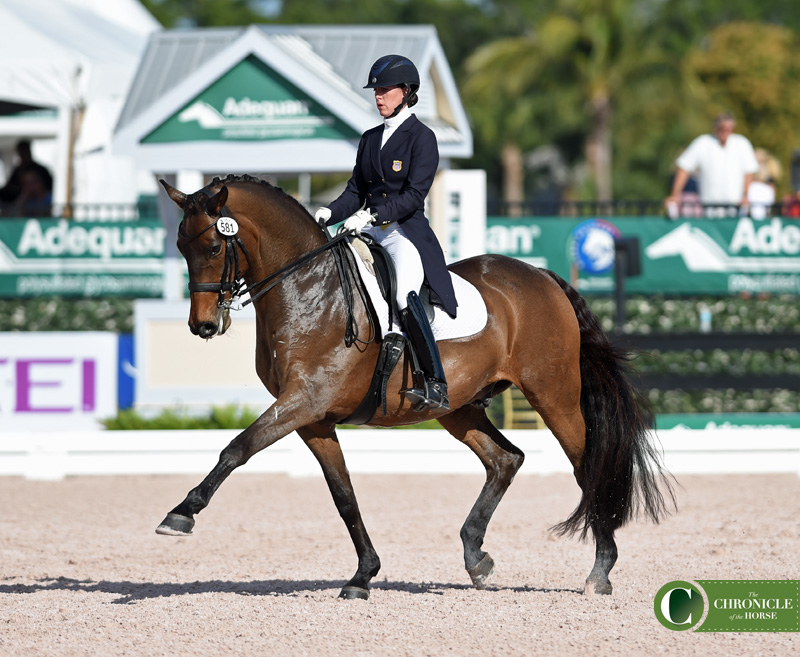 The full list of competitors:
Charlotte Jorst and Kastel's Nintendo (United States)
Olivia Lagoy-Weltz and Rassing's Lonoir (United States)
Shelly Francis and Danilo (United States)
Brittany Fraser-Beaulieu and All In (Canada)
Isabell Werth and Weihegold OLD or Emilio 107 (Germany)
Helen Langehanenberg and Damsey FRH or Annabelle 110 (Germany)
Jessica von Bredow-Werndl and TSF Dalera or Zaire-E (Germany)
Patrik Kittel and Delaunay OLD (Sweden)
Anna Merveldt and Esporim (Ireland)
Morgan Barbançon and Sir Donnerhall II OLD (France)
Thamar Zweistra and Double Dutch (the Netherlands)
Christian Schumach and Donna Karacho (Austria)
Carina Cassøe Krüth and Heiline's Danciera (Denmark)
Sahar Daniel Hirosh and Whitman (Israel)
Regina Isachkina and Fyrca (Russia)
Csaba Szokola and Enying (Hungary)
Yvonne Losos de Muñiz and Aquamarijn (Dominican Republic)
Antonia Ramel and Brother De Jeu (Sweden)
Find more information about the FEI World Cup Dressage Final here.