A fire broke out early Thursday morning, March 14, at Kelli Cruciotti's Serenity Farm in Wellington, Florida, killing three horses and injuring one firefighter.
Local news reports state calls came into the Palm Beach County Fire Rescue reporting the fire at 15255 Estancia Lane at approximately 1:30 a.m.
Cruciotti wrote on her Facebook page that 18 horses were saved from the blaze.
"Tonight every horse owner's worst nightmare came true at our farm in Wellington—a barn fire. My team did an amazing job getting horses out of their stalls quickly saving 18 lives," Cruciotti stated in the post. "Please pray for the owners of the [three] horses we were unable to save. Our thoughts and condolences go out to the families."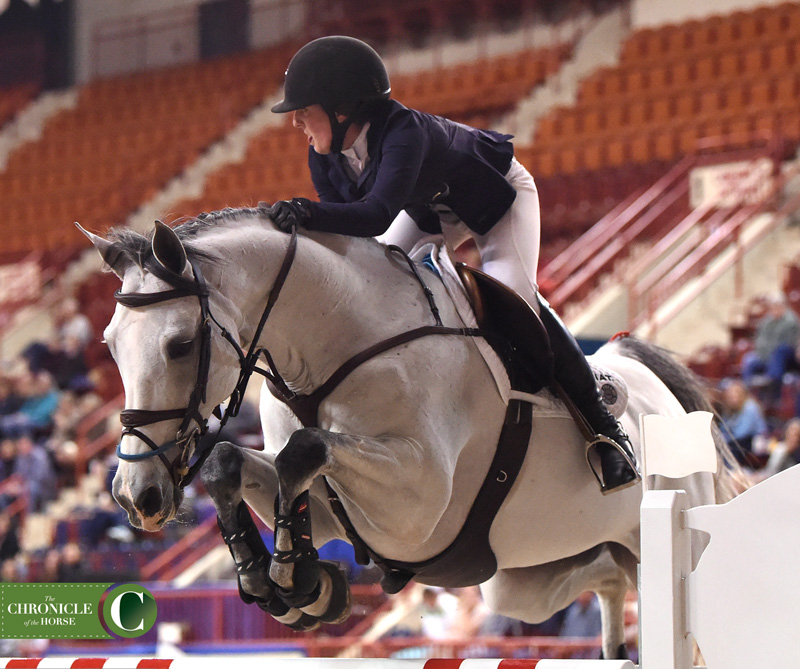 Local news reports state one firefighter and two deputies were sent to the hospital to be treated for minor injuries. No human fatalities were reported.
The fire comes just days after Cruciotti, 21, qualified for her first Longines FEI World Cup Final (Sweden) due to top placings at the Live Oak International in Ocala, Florida.
Amateur rider Kelsey Thatcher created a GoFundMe page to raise money for Cruciotti and the farm, and as of March 18, it had raised more than $33,000.
"We are grateful for the outpouring of help in the middle of the night with trailers, feed and help leading horses off the farm," Cruciotti posted on Facebook. "We lost everything in our tack and feed rooms. At this time we do not know the cause of the fire."
At the time of publication, the Palm Beach County Sheriff's Office had not released a report on the fire.
Palm Beach County Animal Care and Control Captian Dave Walesky told The Palm Beach Post on March 14 that the farm, which is owned by Maharshi Properties LLC and rented by Serenity Farm, did not have a permit to operate a business. County regulations require a $400 operational permit if four or more horses are boarded or if the owner conducts training of any kind. Officials at PBCACC have launched an investigation but have not cited the owners.