March 23 & 30
(Subscribers can read the full magazine online.)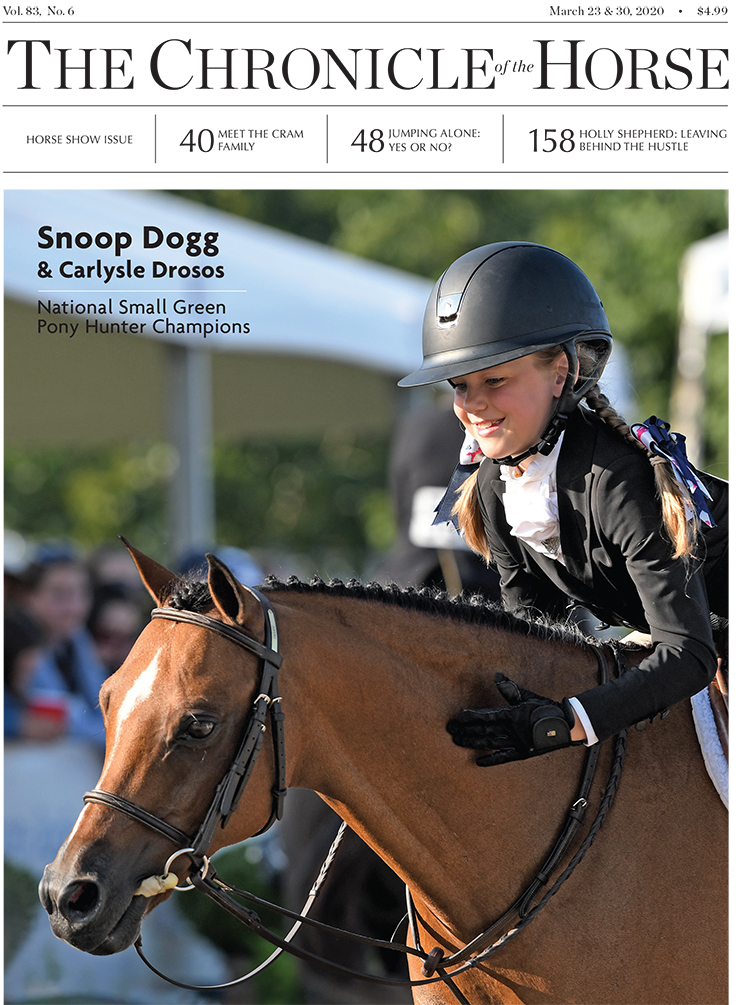 HORSE SHOW ISSUE
* The U.S. Equestrian Federation Horse Of The Year National Champions
* The Cram Family Works Hard Together
Ask Rick Cram what he prizes most in others, and he doesn't hesitate to answer: work ethic. He expects it from himself and his staff at the horse shows he runs across the Southeast, and he and his wife, Cathy Cram, have gone out of their way to impart that to their daughters, Liza and Celia Cram.
* Ask 3: Should Riders Jump Alone?
We asked three professionals their thoughts about riders jumping sans supervision.
* 2019 Zone Champions
* 2019 Association Champions
* Photographers
HORSE SHOWS
* Bond Does Her Homework For Her First Five-Star Win
After struggling at the Longines FEI Nations Cup of Wellington, she's back on form to win big in Wellington, her first five-star win.
* A New Philosophy And A Reminder To Be Present Play Into Nations Cup Win
Two of the four riders make their senior team debut, and the other two take a fresh approach for a win in Wellington.
* Free Rein With: Holly Shepherd
Holly Shepherd has carefully cultivated what she calls the "Accolade bubble," an environment in which she and her employees ride just a handful horses each at her Accolade Farm in Mobile, Alabama. You won't find them running from ring to ring. For Shepherd, it's all about the balance.
EVENTING
* Cooley On Show Gets His Glory At Red Hills CCI4*-S
Sharon White has had a lot of great horses throughout her career, but there's something that sets Cooley On Show apart from the rest: He is an excellent competitor. I don't think all horses are excellent competitors," she said.
* Chatwin Battles Back For A Twin Rivers Win
After a fight to save her horse's life last year, Frankie Thieriot Stutes proves he's back to himself with an advanced win.
DRESSAGE
* Faberge Keeps Fighting To Win Wellington CDI Grand Prix Freestyle
Jessica Jo "JJ" Tate jokes there are numerous reasons why Faberge should never have made it to the CDI Grand Prix ring.
March/April 2020 Untacked
(Subscribers can read the full magazine online.)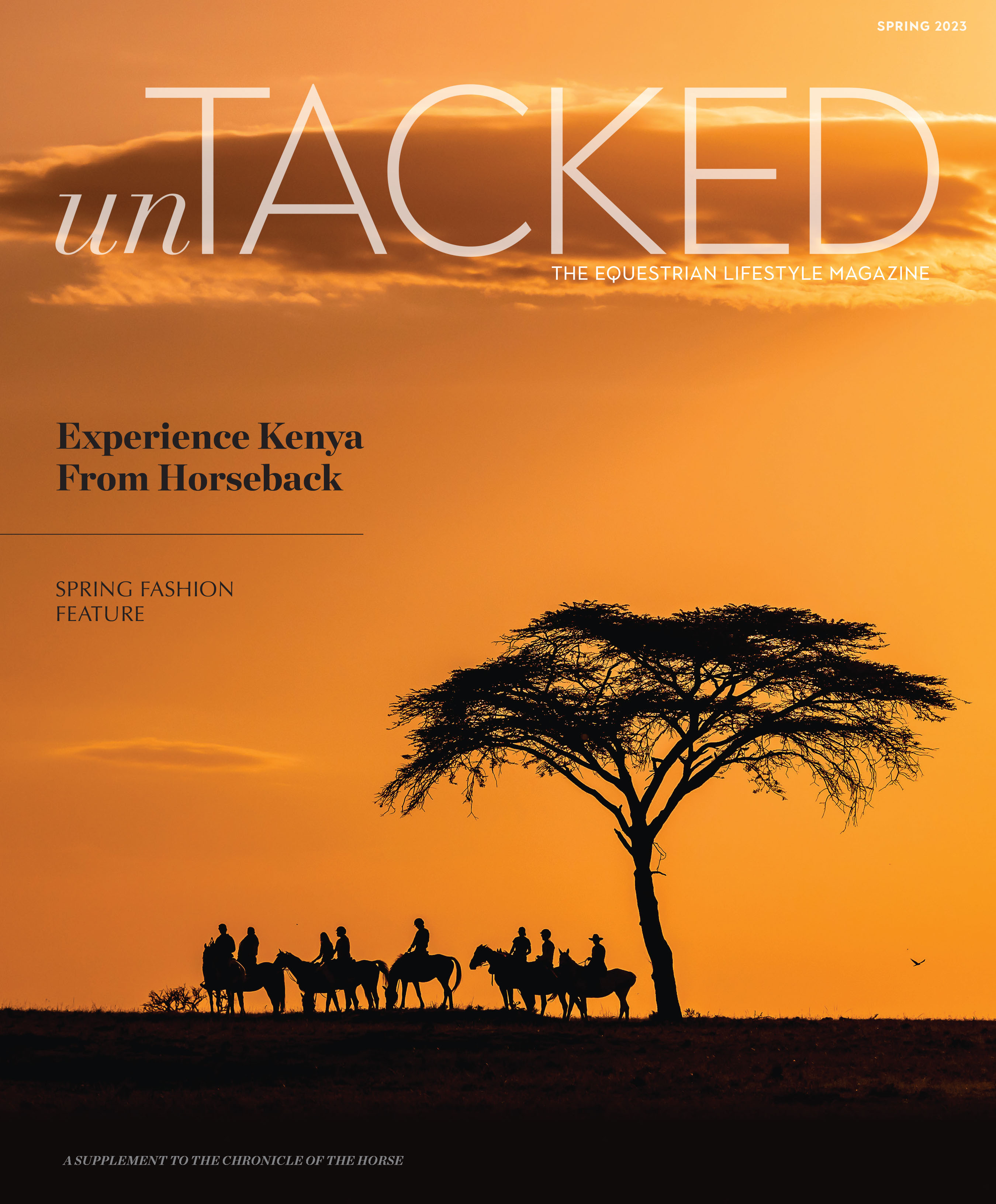 INSIDE:
The Grand National: A History Of Prestige And Unpredictability
After surviving two turns of the century and two World Wars, the feature race at Aintree still unites and excites the general public each year.
Karl Leck: From Seoul To Sydney In Search Of A Different Perspective
The self-taught photographer captured the world's best horses and riders for nearly 30 years.
Inside The Mind Of Jean-François Pignon
The French liberty trainer wows crowds at major international competitions, but it all started with his love for communicating with animals.
The Clothes Horse: Step Into Spring In Style
Transitioning from winter to summer can be tough thanks to unpredictable weather and varying temperatures, but our favorite brands are making the season swap a cinch with pieces that work no matter which climate Mother Nature chooses.
From Stable To Shelf
Go behind the scenes to learn how your favorite equine superstars become beloved Breyer models.
Plus: Editor's Letter, Around The Arena, Life Between The Ears, Book Reviews, Tech Spotlight, Editor's Pick, Charity Spotlight, 5 Questions With: Natalie Pai, The Warm-Up, In The Frame and Parting Ways! There's even more inside the March/April issue of Untacked, at the intersection of equestrian life and style.