August 23 & 30
(Subscribers can read the full magazine online.)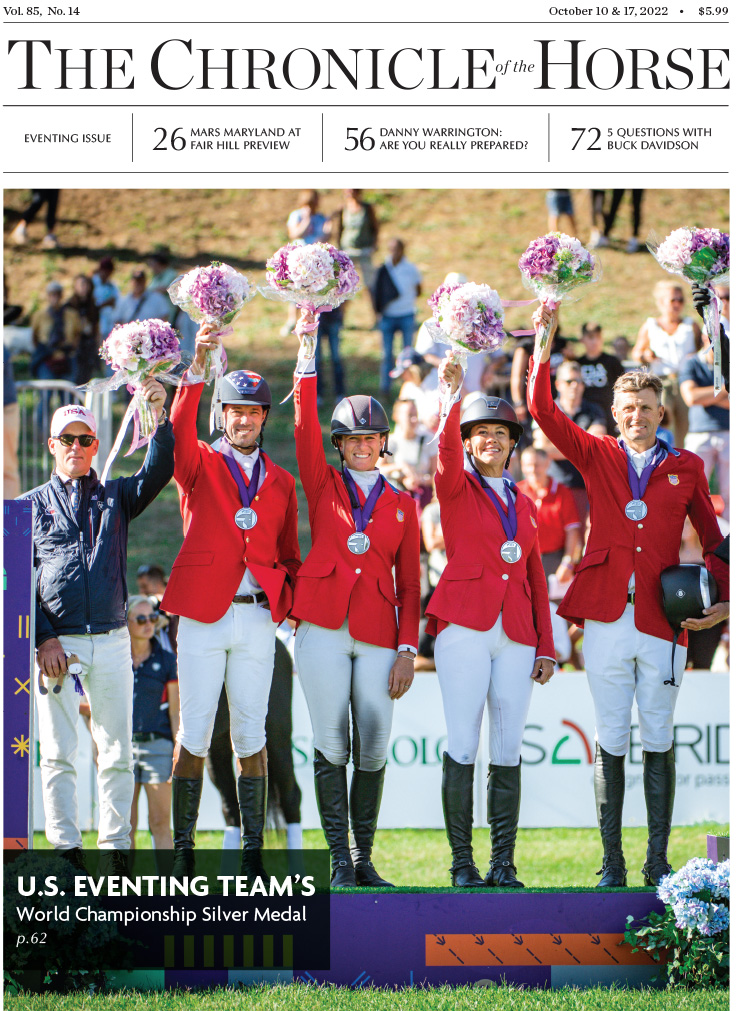 HORSE CARE ISSUE
Though Rare, False Positive Tests Have Big Consequences
In recent years, USDA testing and protocols have come under scrutiny as healthy horses repeatedly test positive for infectious diseases during import.
Dave Farley Keeps Horses And Humans Happy
Exceptional skill and a dedication to sharing his knowledge make this farrier a worldwide favorite.
Wound Care, Demystified And Modernized
Everyday cuts and punctures don't get nearly the respect and attention they should. If you're still using the same products and methods you've always used, it might be time to reevaluate if they're helping or hurting.
Getting UTD On LTD
Some say longeing is abusive and risky, while others believe it's all about how it's done.
HORSE SHOWS
Tosh Rides A Hot Streak During The Platinum Performance USHJA Hunter Championship Week
Though Hunt Tosh has had many winners come through his barn in the interim years since Lone Star, he never stopped looking for his next superstar. This winter he found it in Cannon Creek.
Payne's Patience Pays Off At Platinum Performance USHJA Green Hunter Incentive Championships
Reign shines thanks to Chris Payne's focus on finding a connection to his horses.
Between Rounds With Armand Leone Jr.: A Case For Discontinuing The Mileage Rule
Our columnist explains why he believes horse shows no longer require this type of protection.
YOUNG ENTRY
Tosh Takes Another Pony Finals Title
Five and a half weeks before USEF Pony Finals, things weren't looking so good for Maddie Tosh. She took a tumble off a horse during Aiken Summer Classic II, breaking her collarbone, which then required surgery. Tosh was out of the tack for a month as she healed.
Bauman Digs Deep At USEF Pony Finals
Alexis Bauman knows a little something about bouncing back. In 2014, her family's Valley View Acres barn burned down, and the 32 horses and ponies inside perished.
FEI North American Youth Dressage Championships And Gotham North FEI North American Youth Jumping Championships Photo Gallery
Lendon's Youth Dressage Festival Photo Gallery
EVENTING
Dan Kreitl Demonstrates Patience, Positivity And Perseverance
This up-and-coming eventer is pushing through tough challenges with an optimism that he passes on to his horses, friends and supporters.
DRIVING
Bowman Believes For FEI World Para Driving Championships Win
Most equestrians don't get to the top of one discipline, let alone two, let alone as a paraplegic, but Tracy Bowman, the winner of the FEI World Para Driving Championships for Singles, doesn't let much slow her roll.
Fall 2021 Untacked
(Subscribers can read the full magazine online.)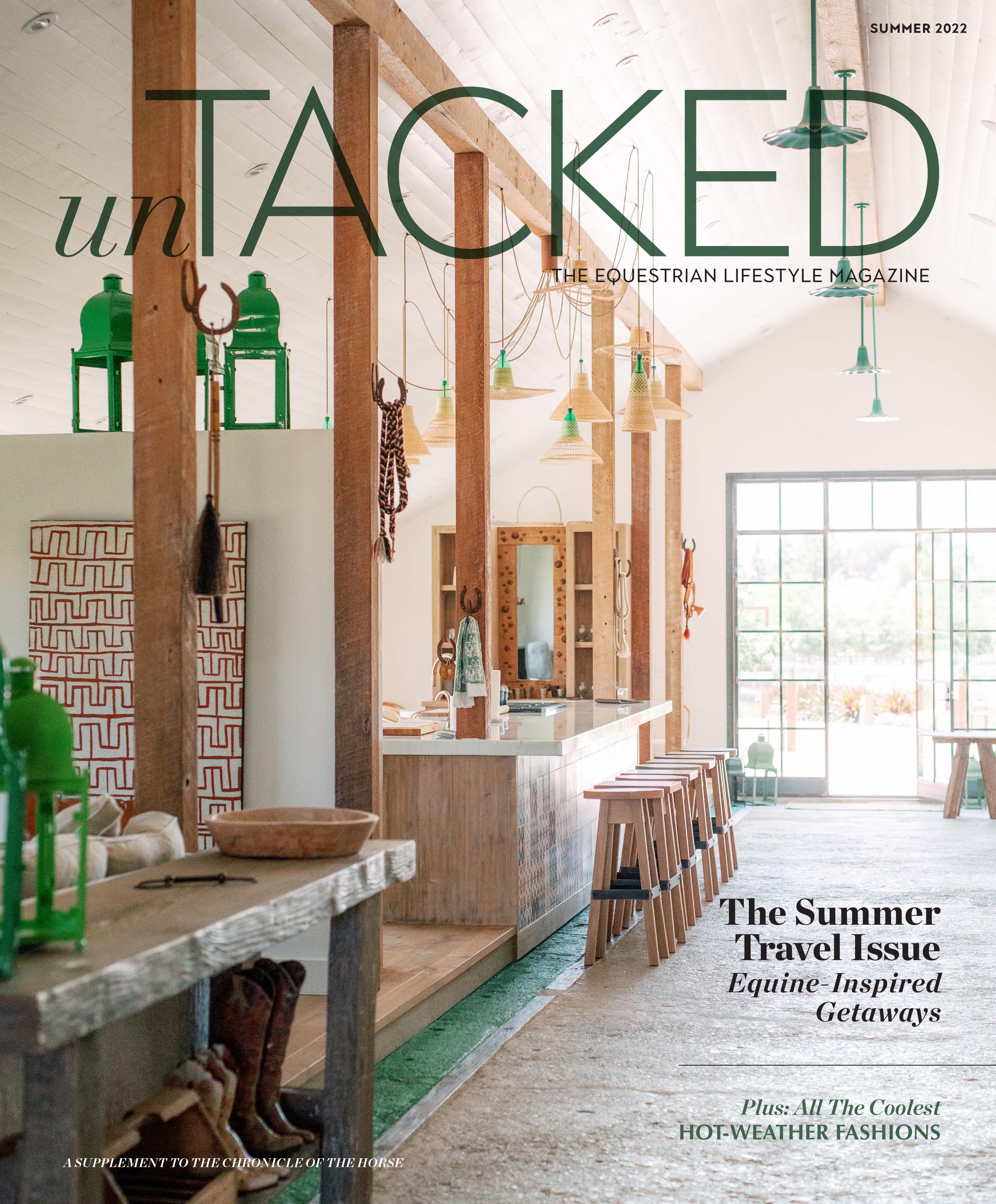 INSIDE:
A Tour Of St. Bride's Farm
This unique Upperville, Virginia, facility is part top sport horse breeding facility, part sculpture showcase.
Fashionable And Functional For Fall
Dress to impress with barn-to-street style that works wherever you go.
Promoting Sustainability One Horse Show At A Time
Green Is The New Blue is helping solve some of the equestrian world's environmental impact issues.
Cara Van Leuven Followed The Signs Back To Horses And Art
She lost everything in the 2008 recession only to gain so much more after changing career paths.
City Guide: Lexington, Virginia
For 37 years, the Virginia Horse Center has welcomed equestrians from all backgrounds. But beyond the blue roofs of the 600-acre property is a foodie's delight and an outdoor playground nestled in the Blue Ridge Mountains.
Plus: Editor's Letter, Around The Arena, In The Frame, Book Reviews, Editors' Picks and Parting Ways! There's even more inside the Fall Issue of Untacked, at the intersection of equestrian life and style.