January 13 & 20
(Subscribers can read the full magazine online.)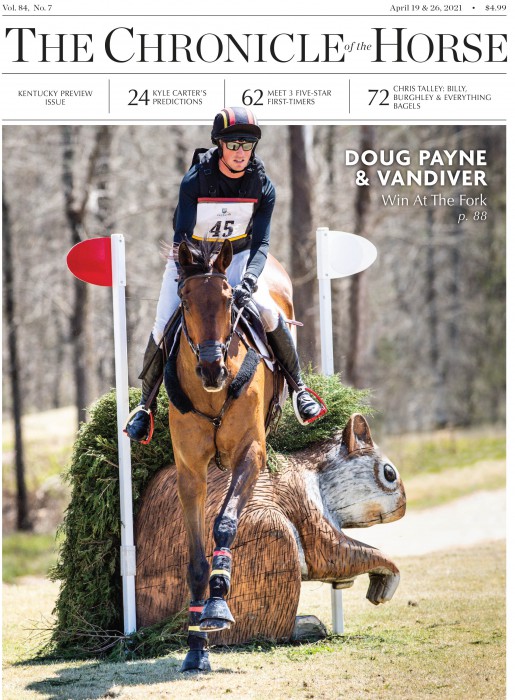 RIDER HEALTH & FITNESS ISSUE
* The Taboo Topic Of Mental Health
One in two Americans will experience a mental illness in their lifetime, and an industry that reveres toughness only makes the experience more challenging.
* Reflections And Resolutions
Riders consider the lessons of the past year and share their hopes for the new decade.
* Five Fixes From The Fit Equestrian
Got a position weakness? Find an exercise to remedy it!
* Anna Buffini Is Improving Her Riding One Workout At A Time
When Anna Buffini cantered down centerline in 2017 in her final performance with Sundayboy, she sat perfectly straight in the saddle, executing each movement with control and precision. However, if you'd happened to catch their first trip in the show ring in 2013, you might not believe it was the same pair.
HORSE SHOWS
* USHJA Annual Meeting Makes Room For More Voices
In 2020 there will be one seat on the board reserved for an amateur and another for a competition manager. In 2021 four seats held by Hunter Working Group and Jumper Working Group members will be reassigned to a hunter athlete, jumper athlete, zone representative and affiliate representative. The following year the rest of the working group seats will be eliminated, and the secretary and treasurer seats will be combined, leaving the board with 17 members, down from the current 22.
EVENTING
* USEA Members Celebrate 60 Years And A New President
The association took it back to Boston, where it all started, to look at the past, present and future of the sport.
HUNTING
* Opening Meets 2019 Photo Gallery
January/February 2020 Untacked
(Subscribers can read the full magazine online.)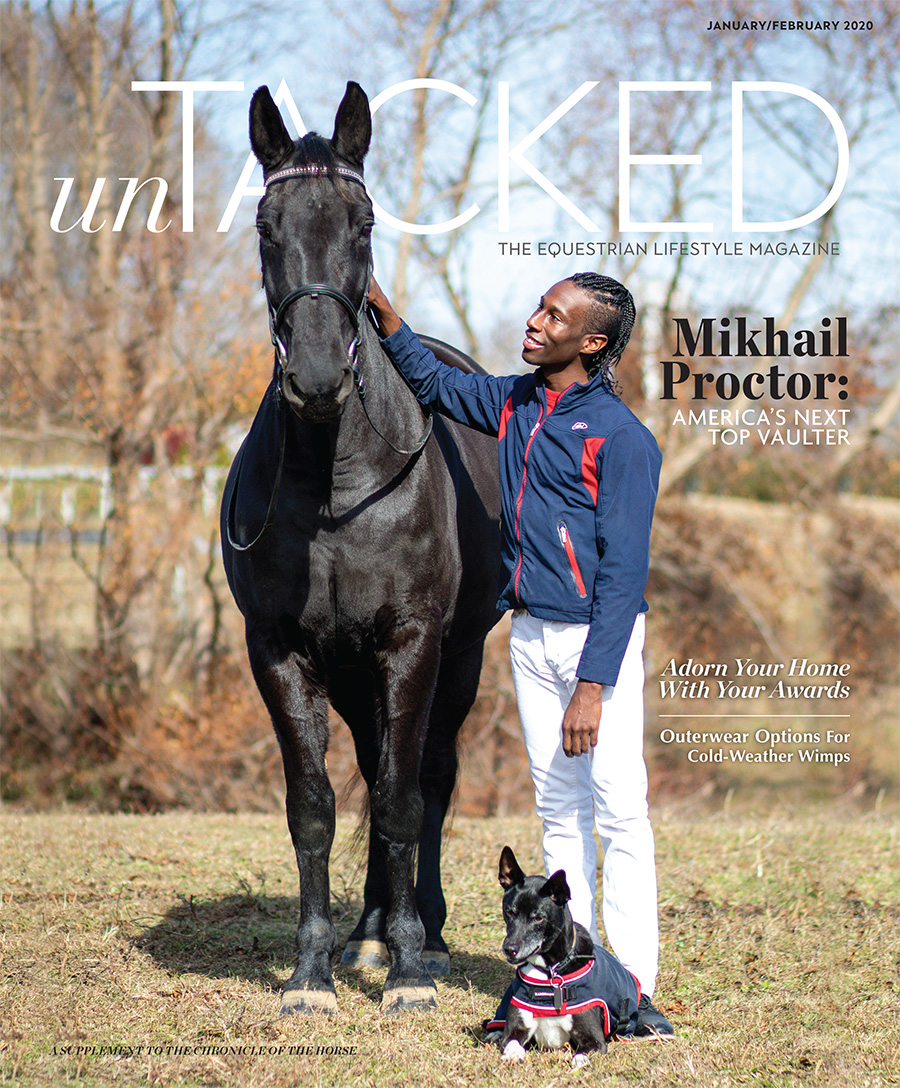 INSIDE:
Mikhail Proctor Makes A Place For All In The U.S. Vaulting Community
The 2019 AVA Male Gold Champion uses his self-trained rescue horse to give young riders opportunities he lacked.
The Clothes Horse: The Cure For Cabin Fever
Life's too short to spend an entire season inside. Layer up in the right outerwear, and let winter do its worst.
Jessica Mendoza: Finding Balance And A Business In The Arts
The professional show jumper is turning her passion for painting into a successful side hustle.
The Trials And Triumphs Of Piggy French
After living the ups and downs of the sport throughout the last decade, she delivered the most successful season in eventing history. But regardless of how many wins she earns, her family, horses and home remain her priorities.
DIY: Turn Your Whole Home Into A Trophy Room
Try these easy, clever solutions to organize, preserve and display the most memorable ribbons of your riding career.
Plus: Editor's Letter, Around The Arena, Book Reviews, Feed Room, City Guide: Rancho Murieta, Editor's Pick, Charity Spotlight, Life Between The Ears, 5 Questions With: Alex Granato, The Warm-Up and Parting Ways! There's even more inside the January/February issue of Untacked, at the intersection of equestrian life and style.