April 5 & 12
(Subscribers can read the full magazine online.)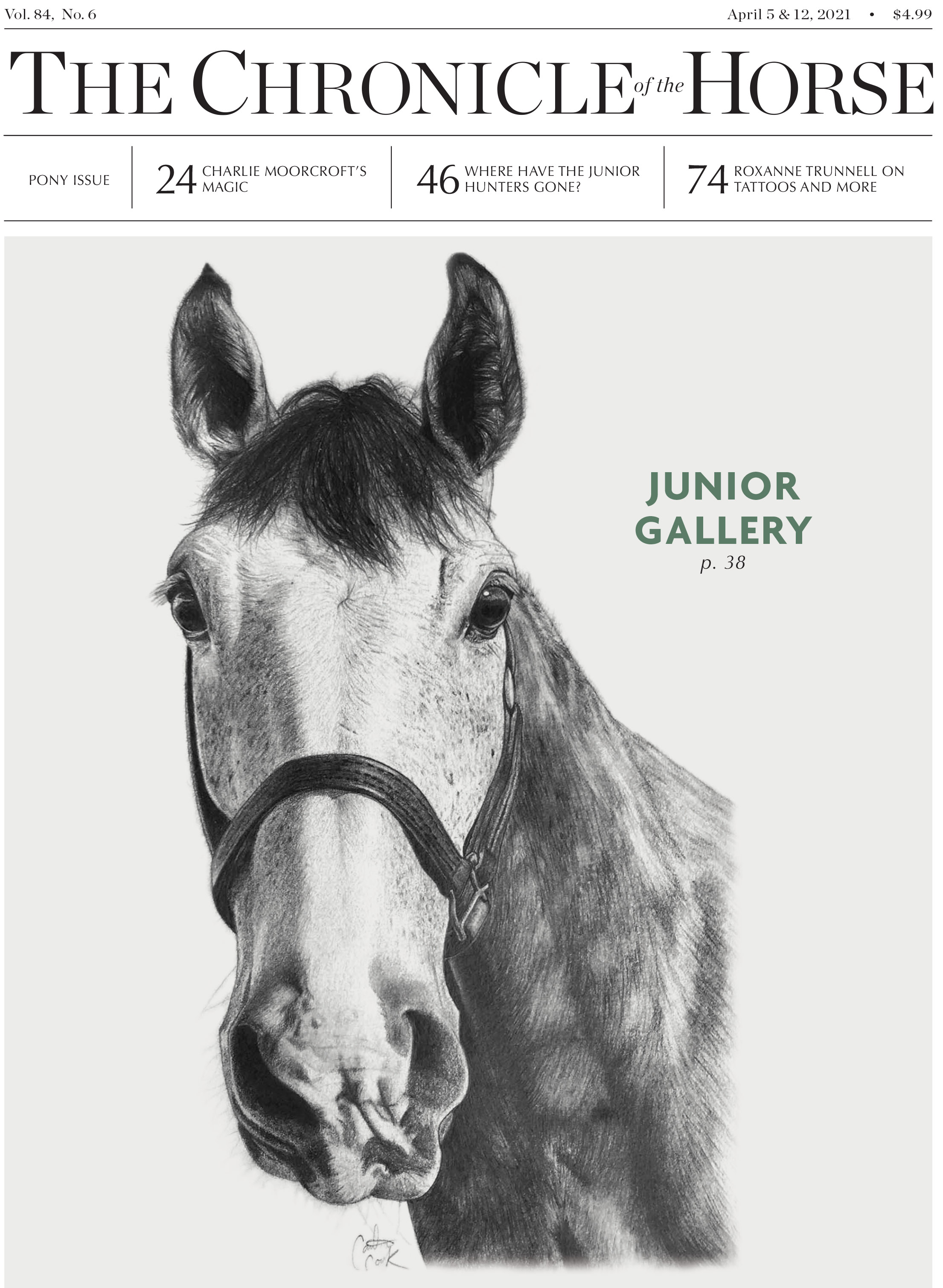 PONY ISSUE
'Charlie's Magic' Extends To The Pony Ring And Beyond
Charlie Moorcroft passes on his passion for teaching, turtles and the relative importance of time.
Ava Stauber Straddles Two Identities In The Show Ring
As a member of two underrepresented groups in the equestrian world, this teenager sets an example of positive persistence.
2021 Junior Gallery
Where Have The Junior Hunters Gone?
The number of junior competitors at 3'6″ has declined by 45 percent over the last 12 years. We looked at why they're leaving and how the division might be revived.
White Oak Stables Fosters Inclusivity
Greta "Jade" Krafsig's diversity program aims to make equestrian sports obtainable for all people.
HORSE SHOWS
Big Shot Bounces Back For A Pair Of Major Wins At Desert Circuit
Jenny Karazissis helped him recover from a strange illness to top the two biggest classes of the series.
EVENTING
Quality Time Rebounds For Carolina International Win
A severe joint infection could've been the end of her career, but this tough mare is back and better than ever for Tim Bourke.
Red Hills International Horse Trials Photo Gallery
DRESSAGE
5 Questions With: Roxanne Trunnell
Trunnell is the current World No. 1 for para-dressage, and she's been on a hot streak, closing out the Adequan Global Dressage CPEDI3* by scoring above 80% in all three of her tests with Dolton.
Spring 2021 Untacked
(Subscribers can read the full magazine online.)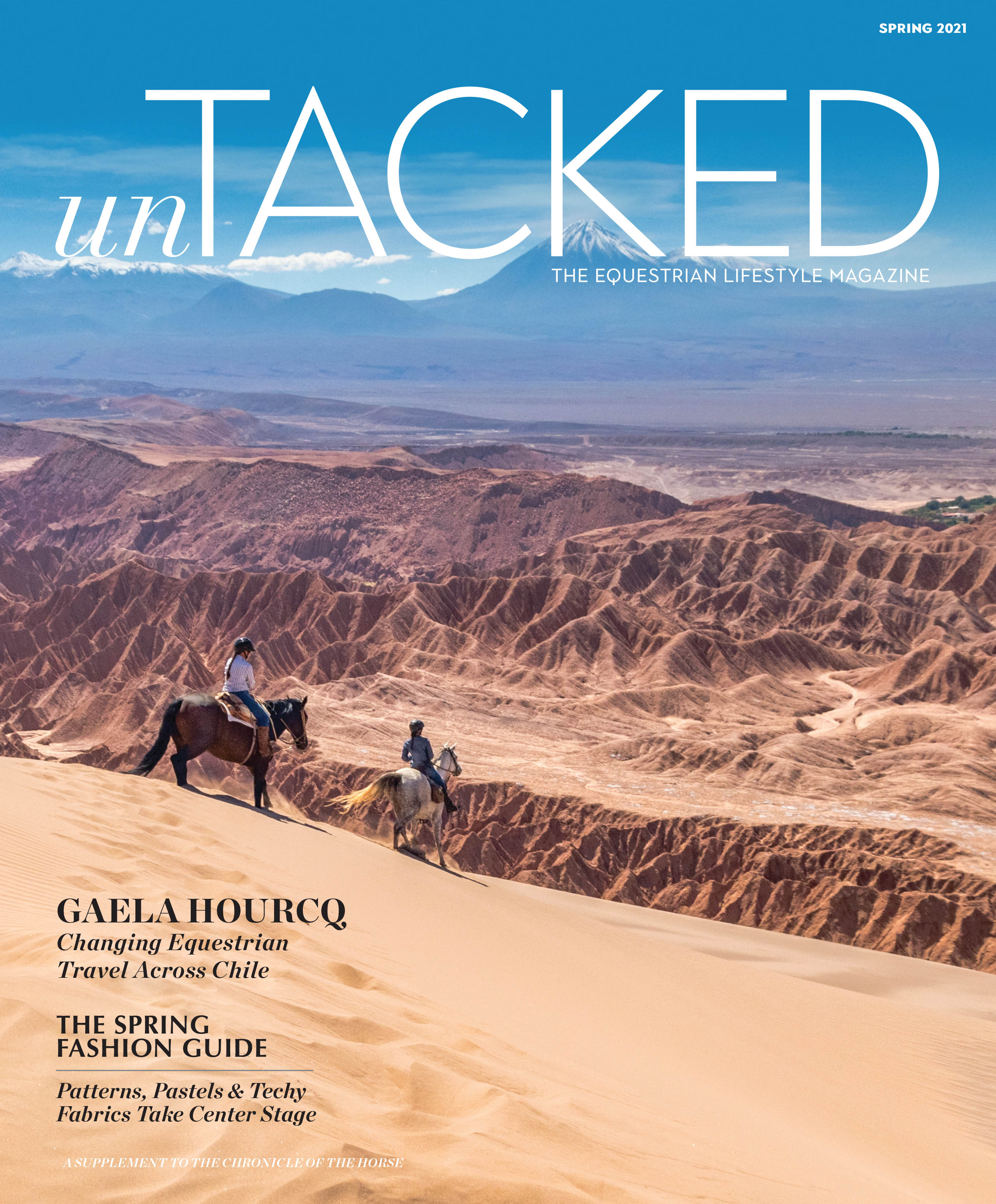 INSIDE:
The French Trainer Revolutionizing Equestrian Travel In Chile
Serious riders with a taste for luxury travel can craft the perfect equestrian vacation in two of Chile's most dramatic landscapes, and you can thank Gaela Hourcq for that.
The Clothes Horse: Spring Fashions For Rain Or Shine
Fun patterns, new hues and techy fabrics take center stage this season.
Behind 'Crossing The Line' With Kareem Rosser
Born and raised in West Philadelphia, Rosser began his polo career at Lezlie Hiner's Work to Ride stables, and he followed the sport all the way to Colorado State University. Now 28, Rosser works as a financial analyst in Philadelphia, and he serves as executive director of Work to Ride. His memoir debuted on Feb. 9.
Excerpt: 'Crossing The Line'
In this excerpt from his new memoir, Kareem Rosser describes his introduction to polo at Philadelphia's Work to Ride program under the tutelage of Lezlie Hiner.
The Promising Possibilities Of Brain Training
After proven results with mainstream professional athletes, Neuropeak, which promises to train your body physiologically and mentally, is being marketed to equestrians. Can it help riders in need of a performance boost?
A Closer Look At: Saddle Up And Read
This nonprofit organization is leading kids toward literacy.
Plus: Editor's Letter, Around The Arena, Book Reviews, City Guide: Tucson, Editors' Picks, Charity Spotlight, 5 Questions With: Samantha Schaefer and Parting Ways! There's even more inside the Spring issue of Untacked, at the intersection of equestrian life and style.