Wellington, Fla.—Feb. 17
 I was walking around the main ring at the Palm Beach International Equestrian Center taking pictures of the junior hunters (it's WCHR week in Wellington) when what to my wondering eyes should appear but the cutest doe-eyed little creature I have ever seen—Dexter the sugar glider!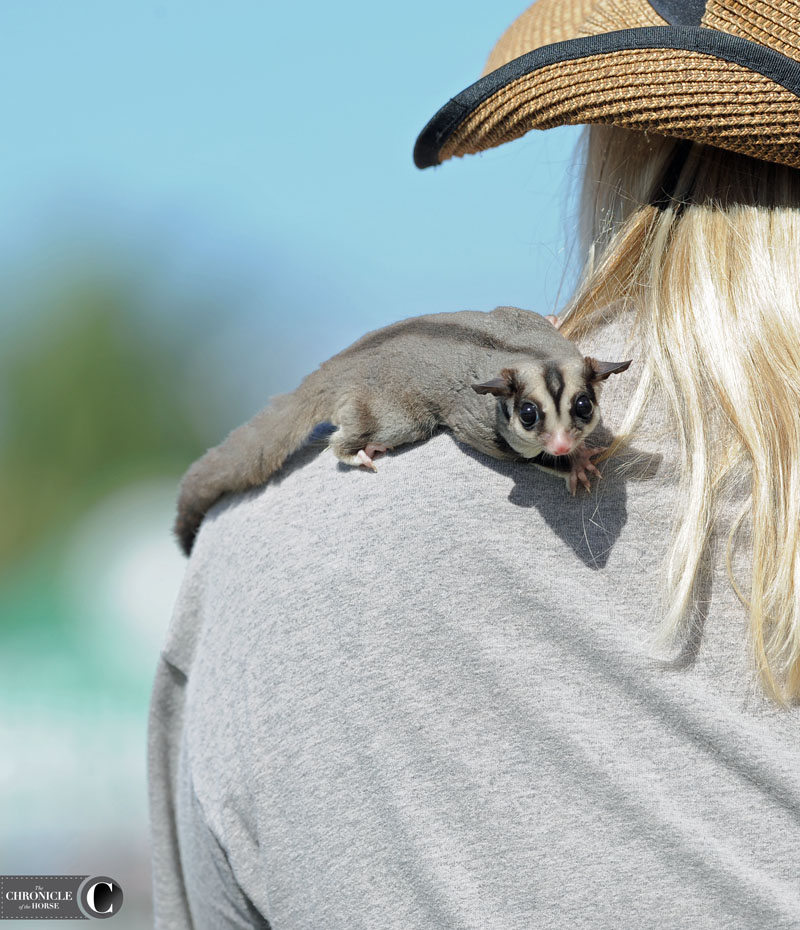 This adorable 9-month-old marsupial was hitching a ride back to his owner, Jonathan Senft, on photographer Bridgette Ness' shoulder. We come to find out that Dexter has an adorable brother named Wilson napping with Senft in his pop-up shop at the horse show for EquiSafe fencing.
"I just got them last night actually," Senft said. "I was downtown and saw a sugar glider and instantly wanted one, but I used to work on yachts. Now that I'm back working landside I was able to get these two little guys."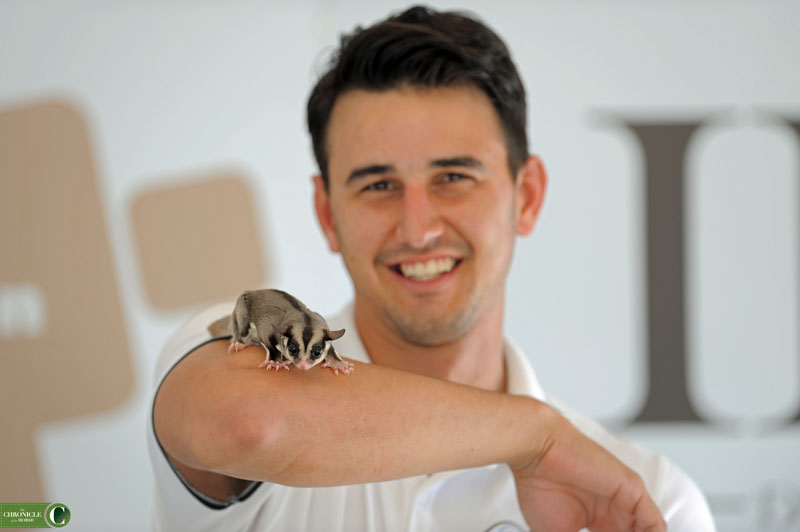 Wilson is named after the volleyball from the movie Cast Away and Dexter after the hit T.V. series by the same name. Sugar gliders, a gliding possum of the marsupial class, can live to be 14 years old, and Senft plans to bring them to all the horse shows he travels to for work.
"I did a lot of research and talked to a bunch of people about what I should do with them and how I should train them and teach them," Senft said. "You can teach them things like not to bite and where to go to the bathroom."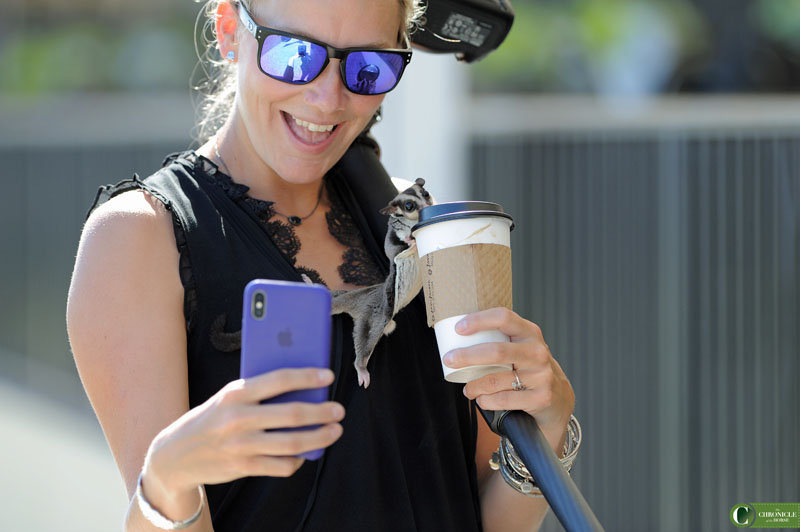 Other than looking absolutely adorable, sugar gliders are known for their ability to flatten their tiny bodies and "glide" through the air from perch to perch.
So just to summarize, they look like something a Disney animator thought up, they can fly, and, oh yeah, their personalities are a 10, too.
"They're very, very friendly," Senft said.
If you see Dexter, Wilson or Senft around the WEF horse show, say hi!