Upper Marlboro, Md.—Oct. 27
Creatures and characters took over the Show Place Arena tonight as top jumper riders competed in the $37,000 Accumulator Costume Class at the Washington International Horse Show. Daniel Bluman won the class on Ubiluc, but the real prize was the award for the best costume, earned by Grace Debney's "Game of Thrones"-inspired ensemble. She dressed as Daenerys Targaryen from "Game Of Thrones," with her partner Zarina De Vidau playing the part of her dragon.
Enjoy this gallery of the competitors.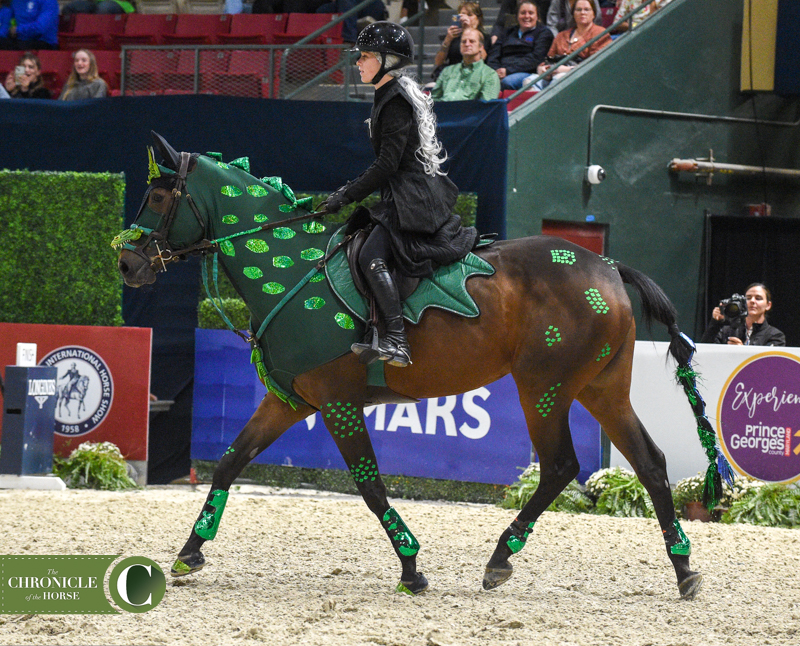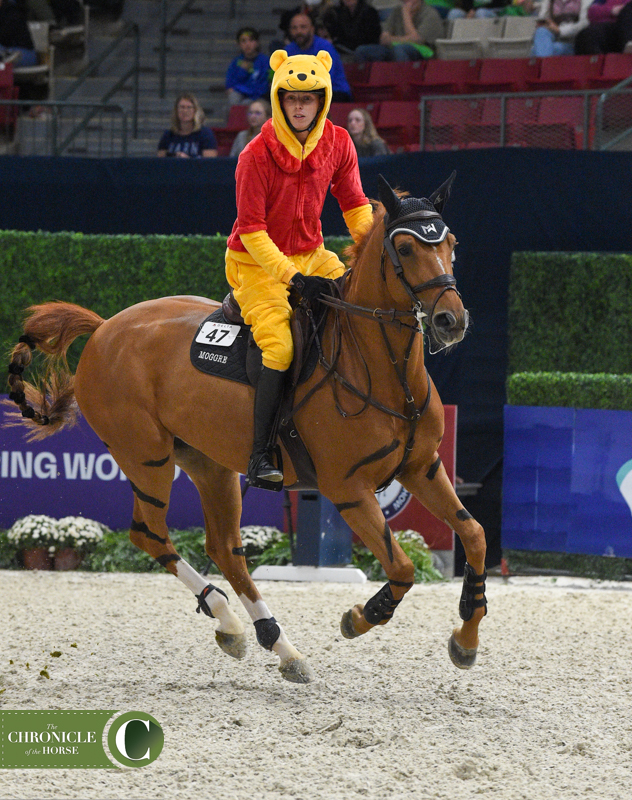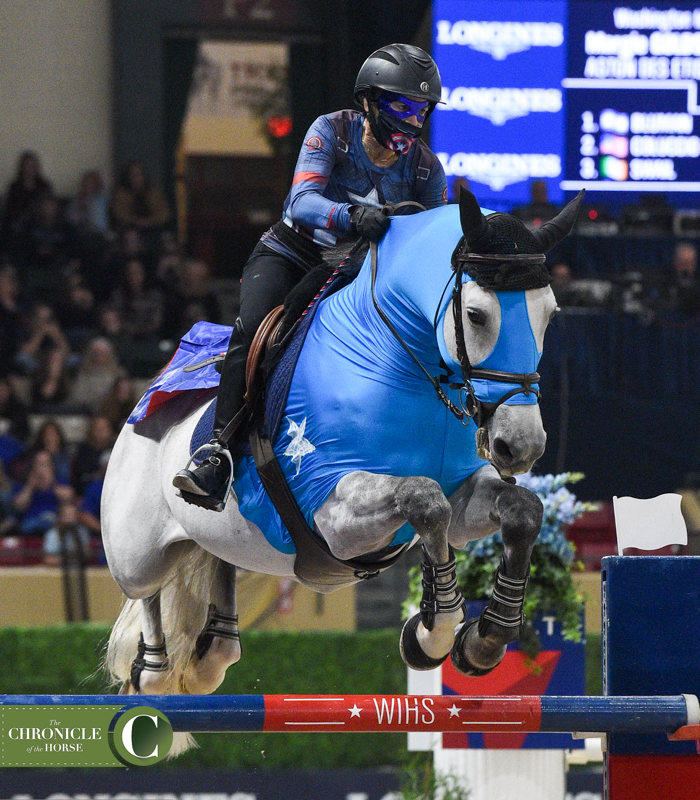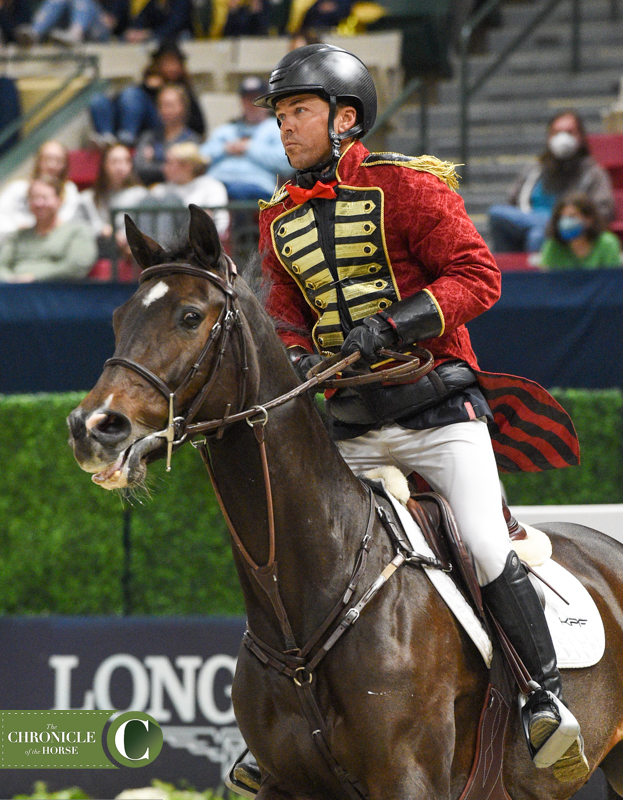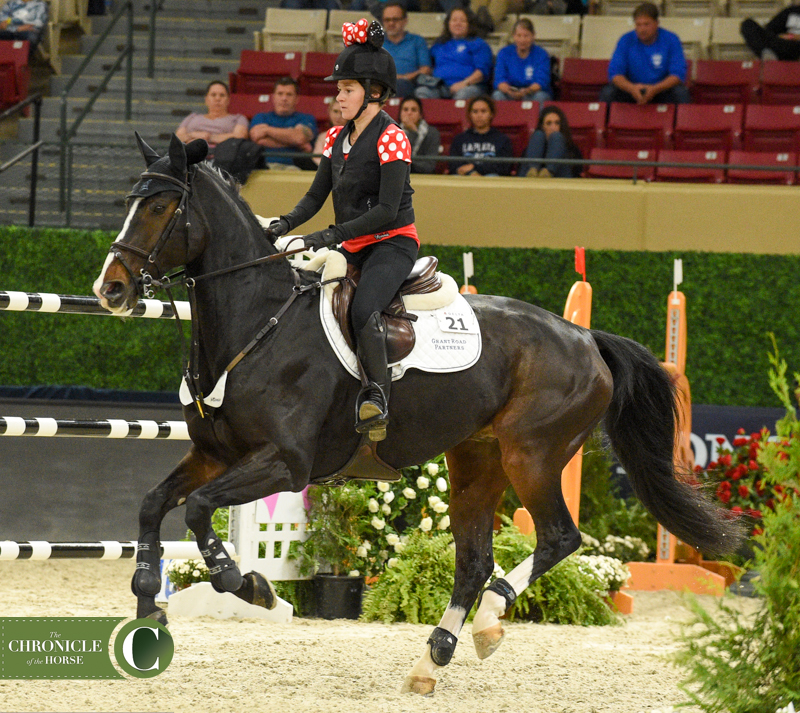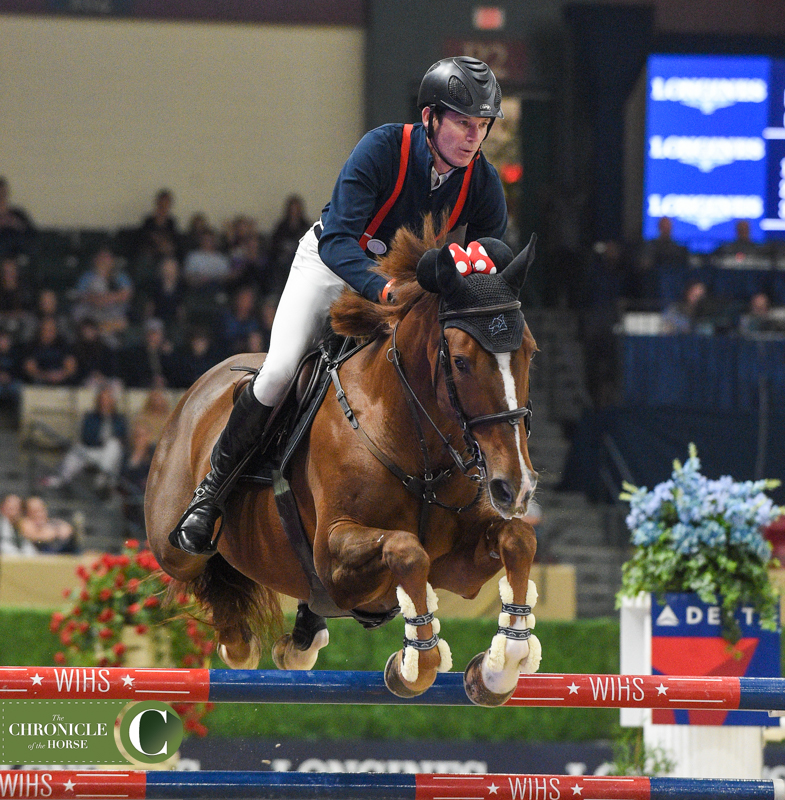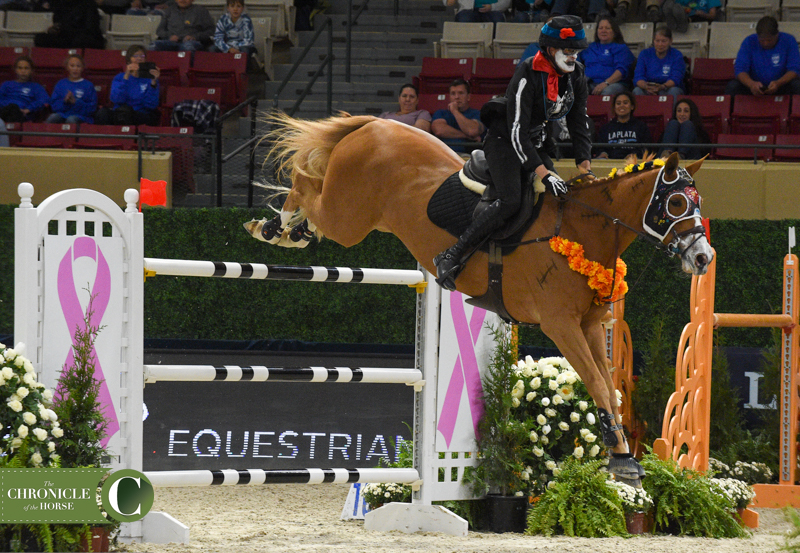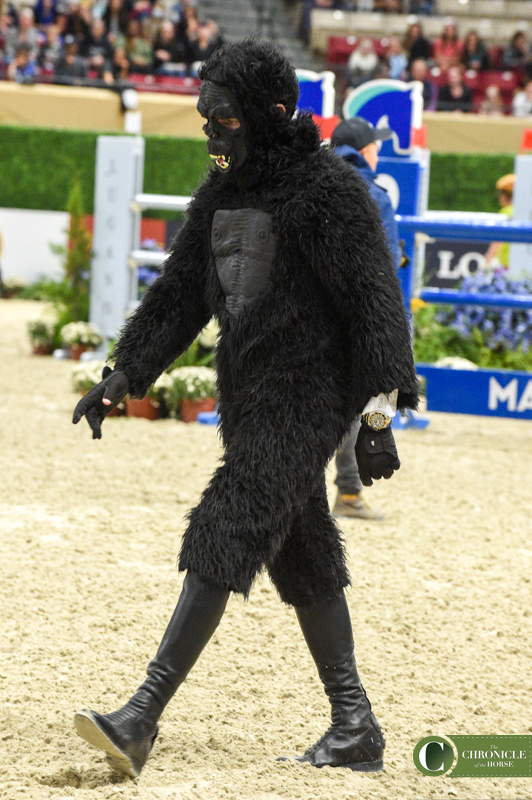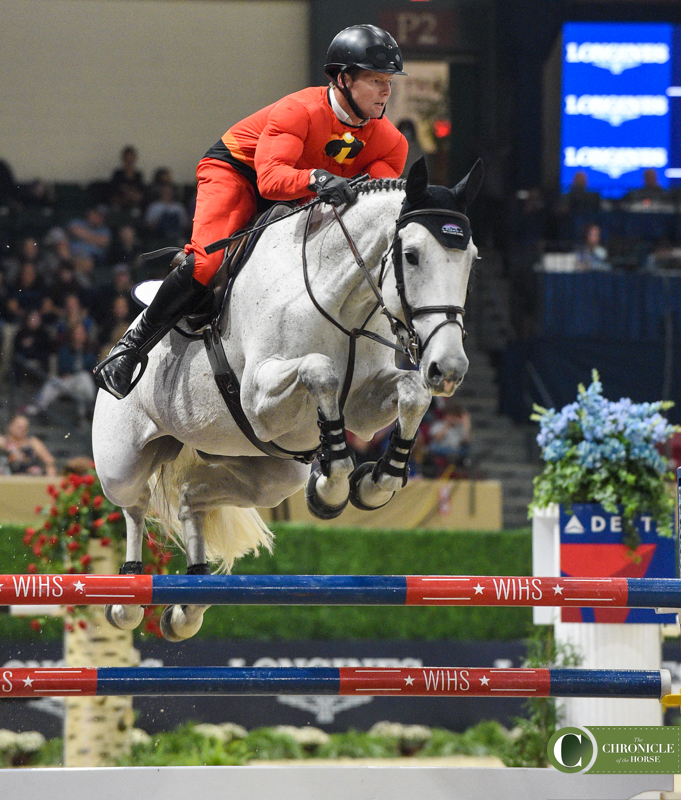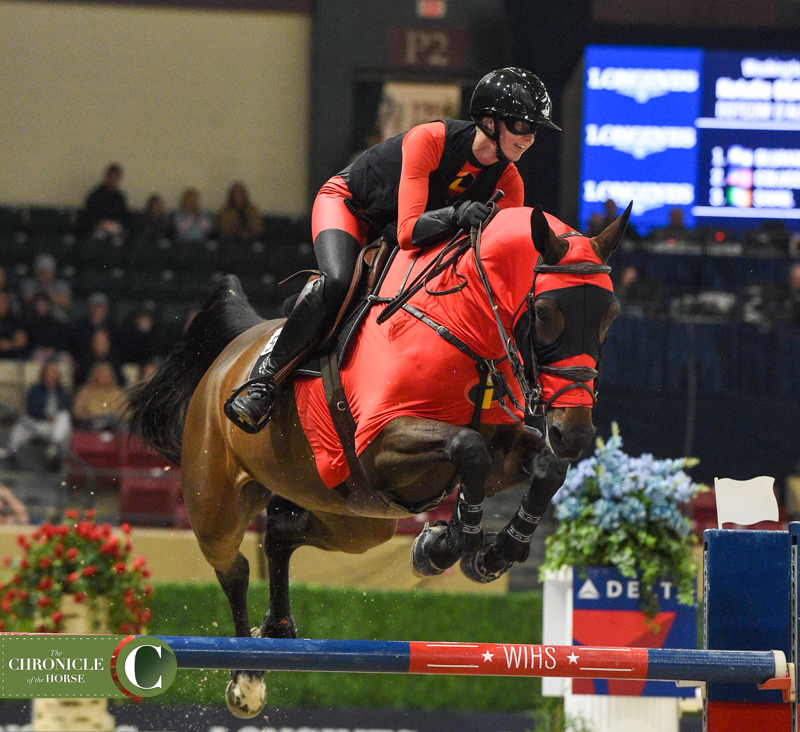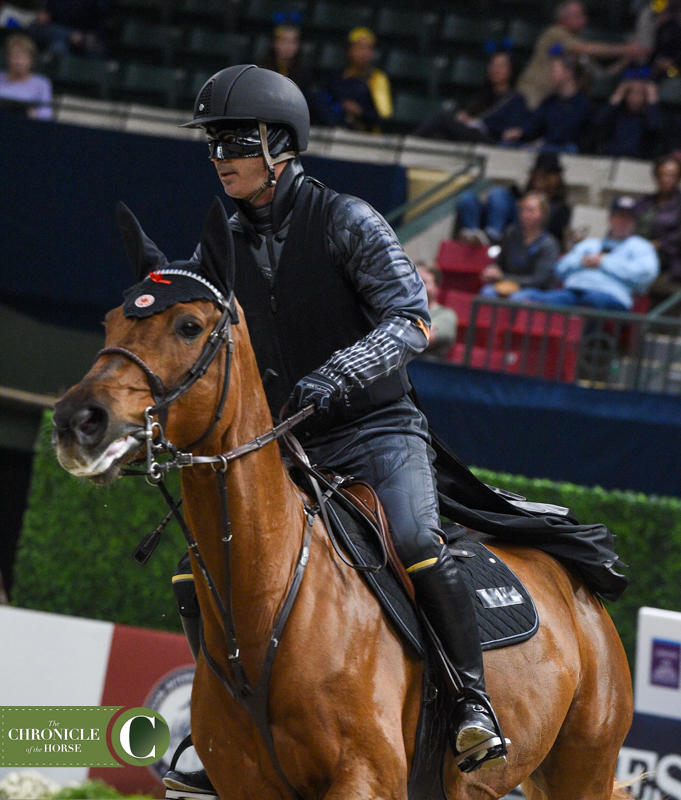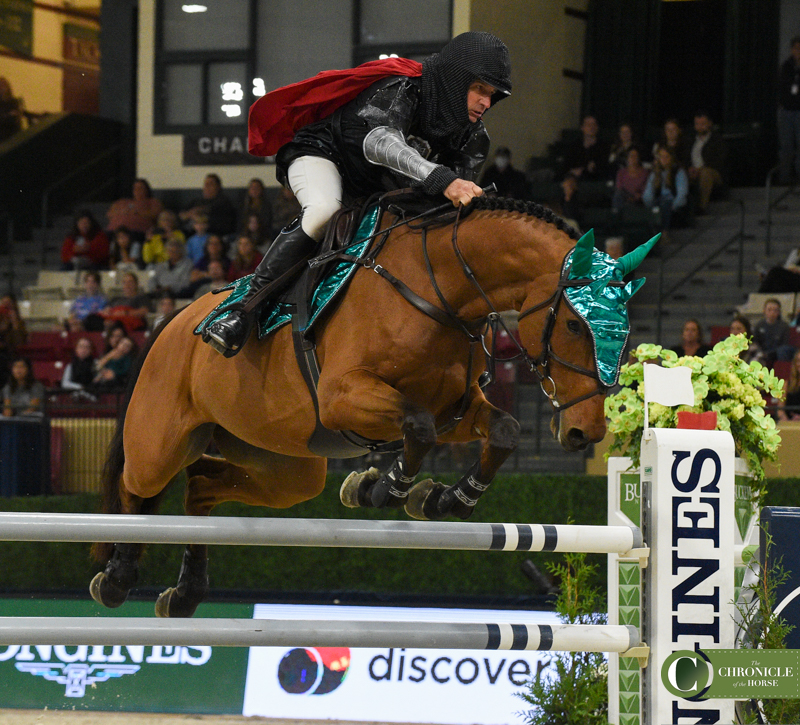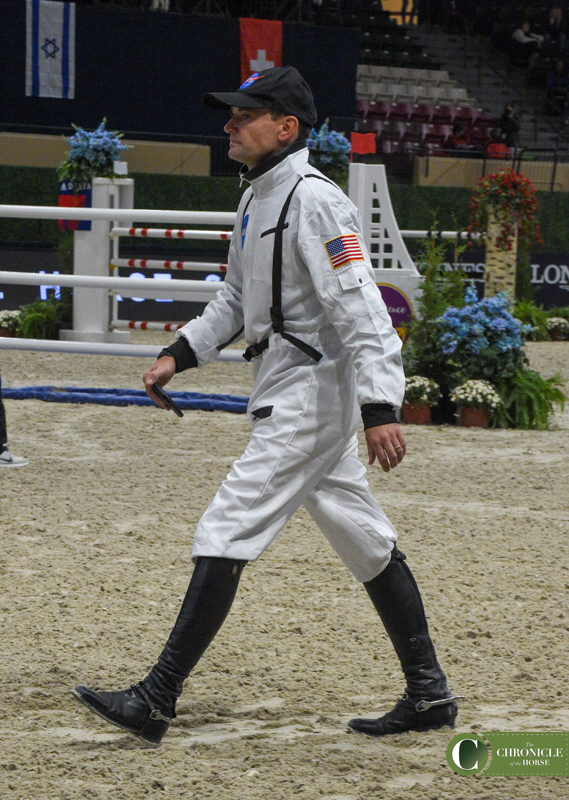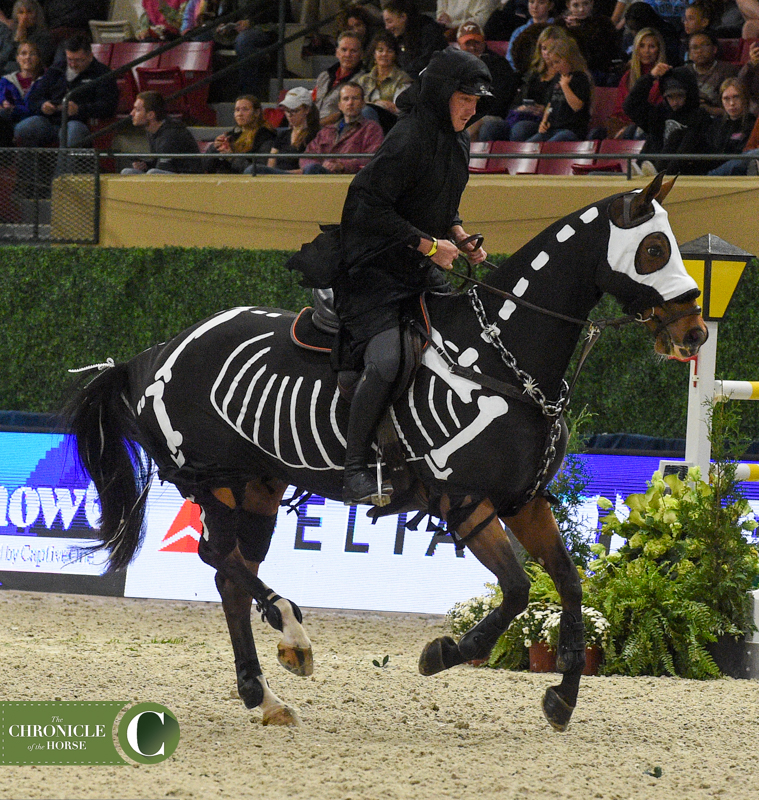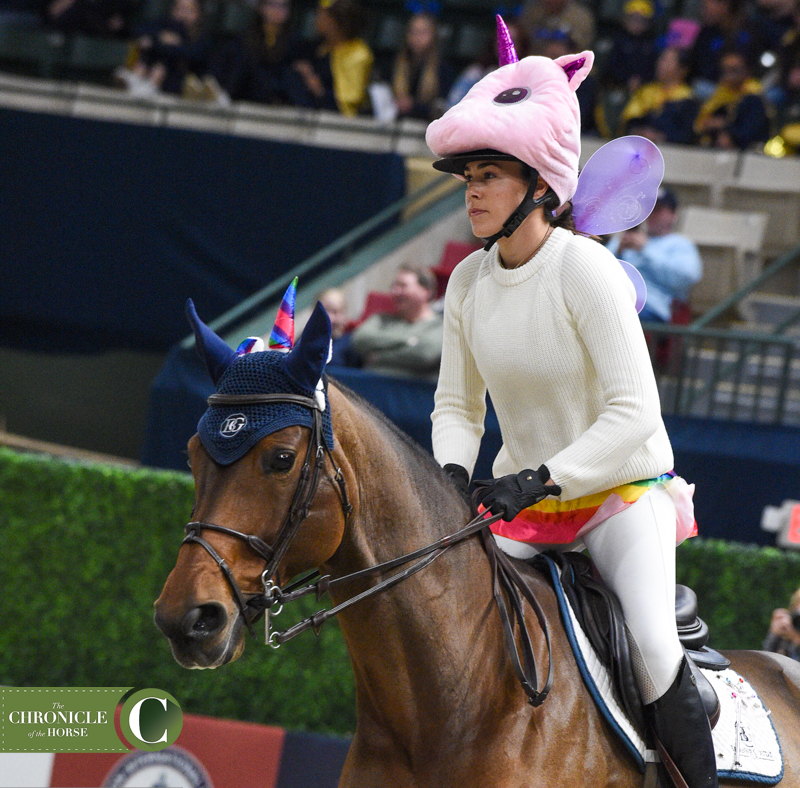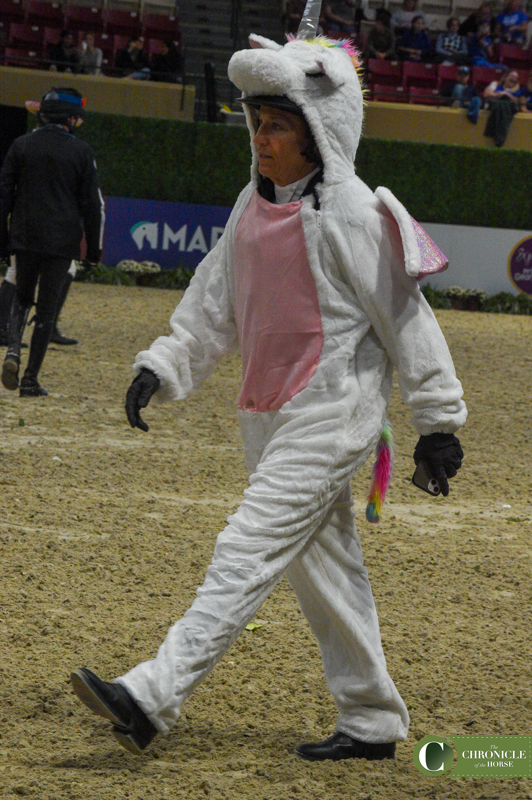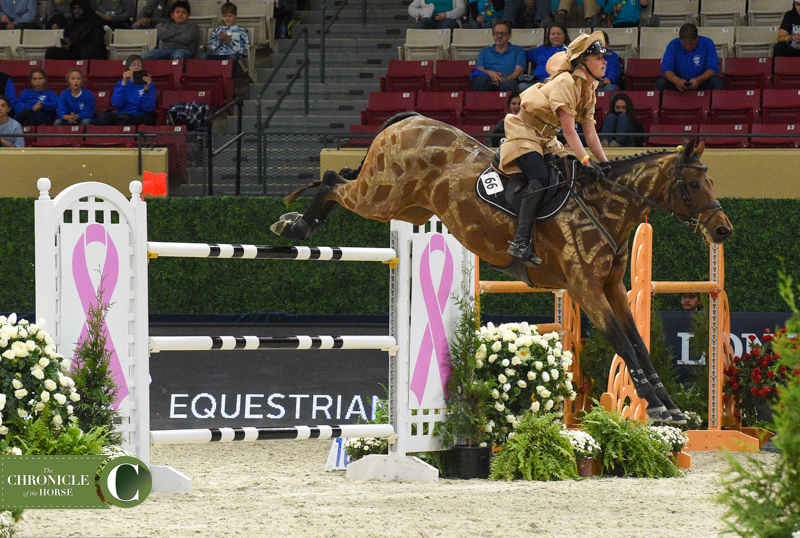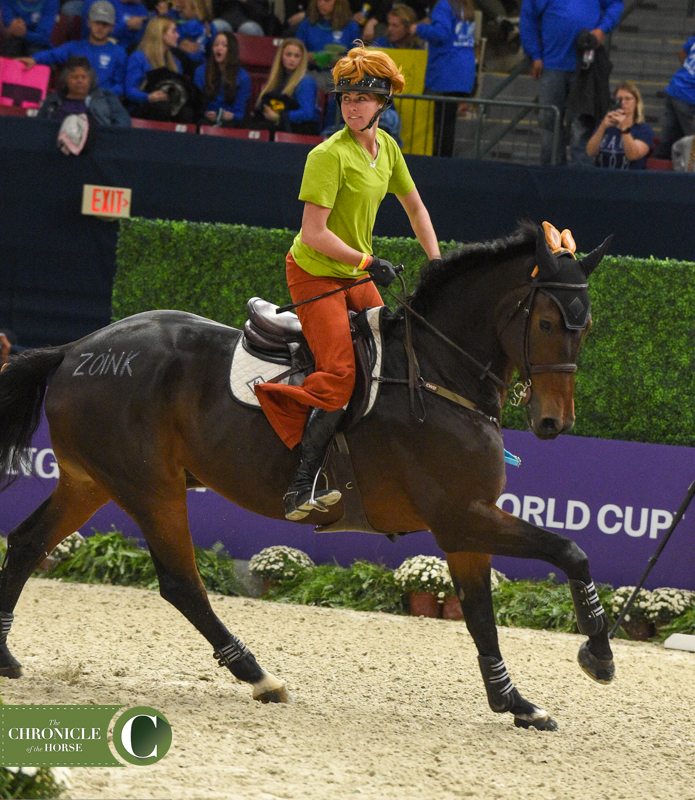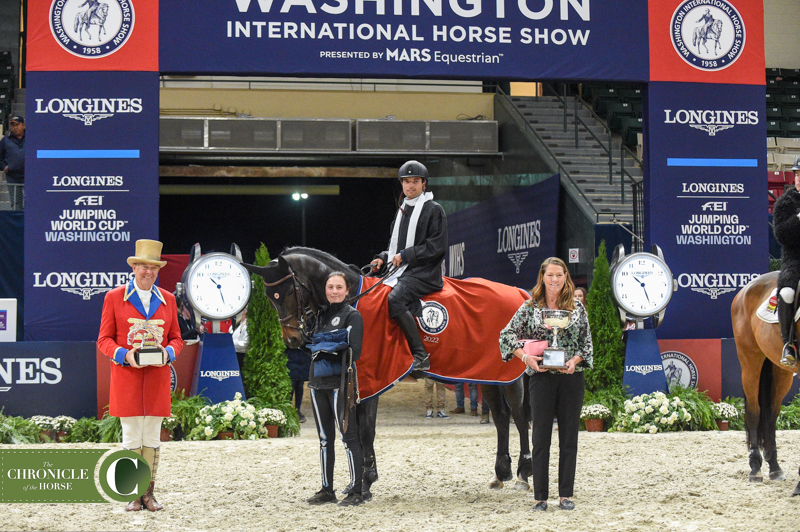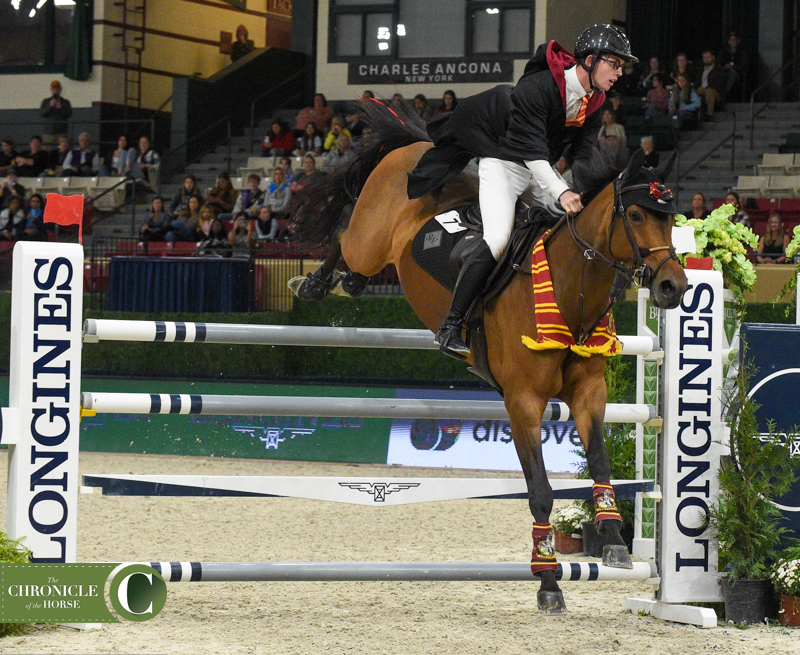 And finally… the most popular costume of the night was Maverick from Top Gun, with four competitors opting to channel their inner Tom Cruise at Washington.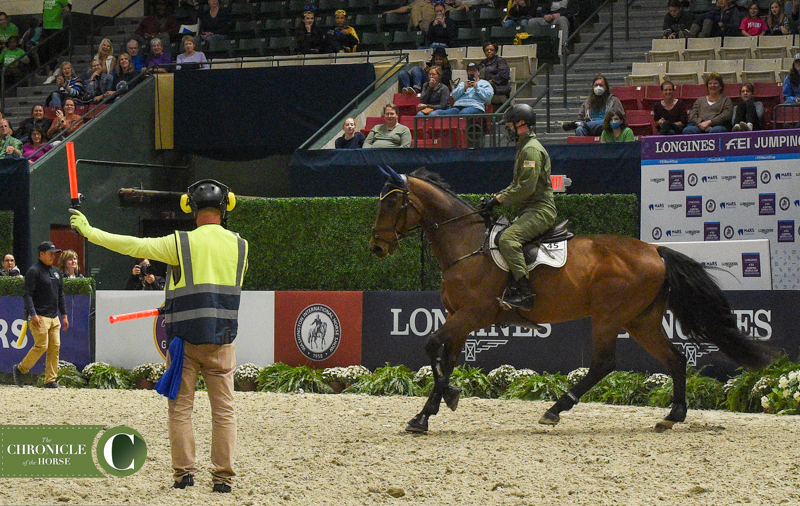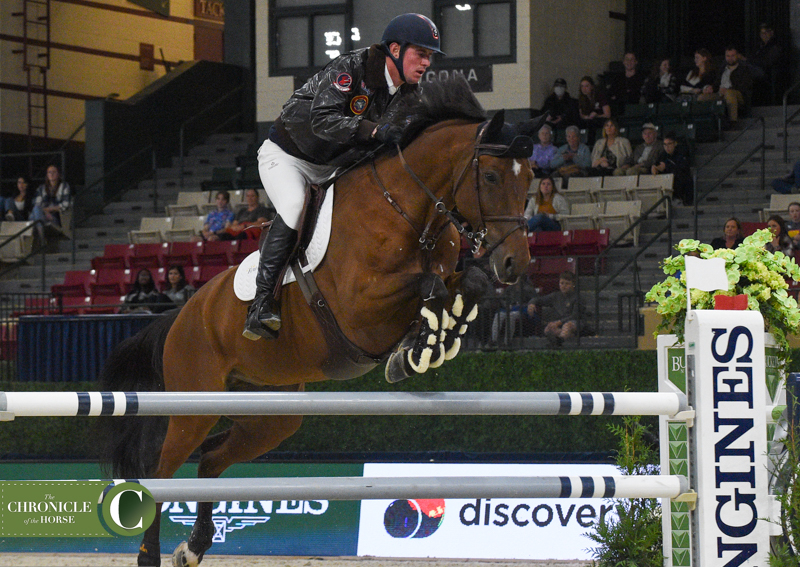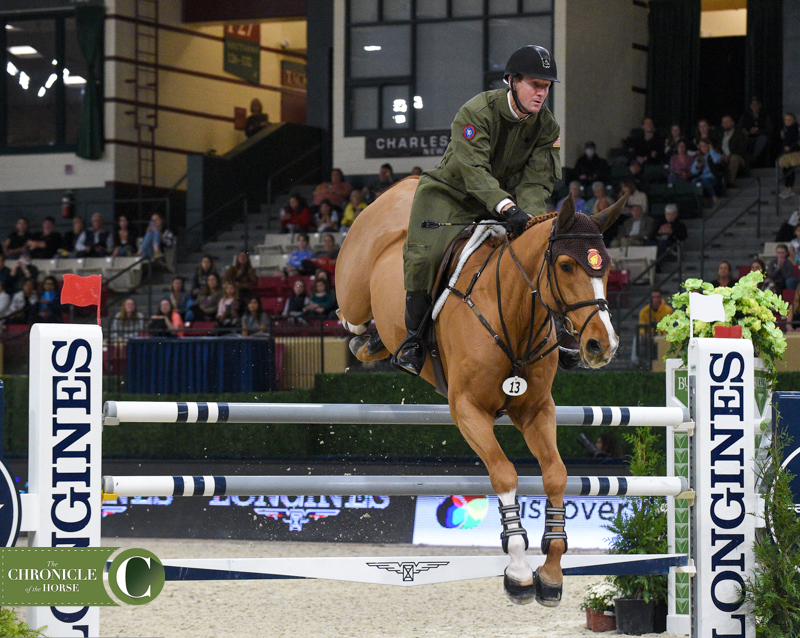 Find full results here. Want more Washington International? Check out all the Chronicle's coverage here. You can see more news and analysis in the Nov. 21 issue of the magazine.