North Salem, N.Y.—Aug. 2
After an underwhelming 2018 run at the Adequan/FEI North American Youth Championships, Sam Walker credits maturity with helping him and the 9-year-old Holsteiner mare Coralissa return to Old Salem Farm stronger than before.
For Mexico's Carlos Rodolfo Molina Gordillo, gratitude towards both the horse and sport is what helps him keep his head in the game, as he did when he rode double-clear rounds to help Mexico land atop the podium in the juniors team final.
And for Zone 4/10's Mia Albelo, who was a member of the gold-medal-winning children's jumper team, her belief in herself and the 13-year-old Holsteiner mare Cassandra Dreams is what gives her an added boost in the ring.
Walker and Albelo were the leading individual riders within their divisions, while Gordillo was the leading individual within his team. They each played a role in helping their respective nations—Canada, the United States and Mexico—earn team gold on Friday.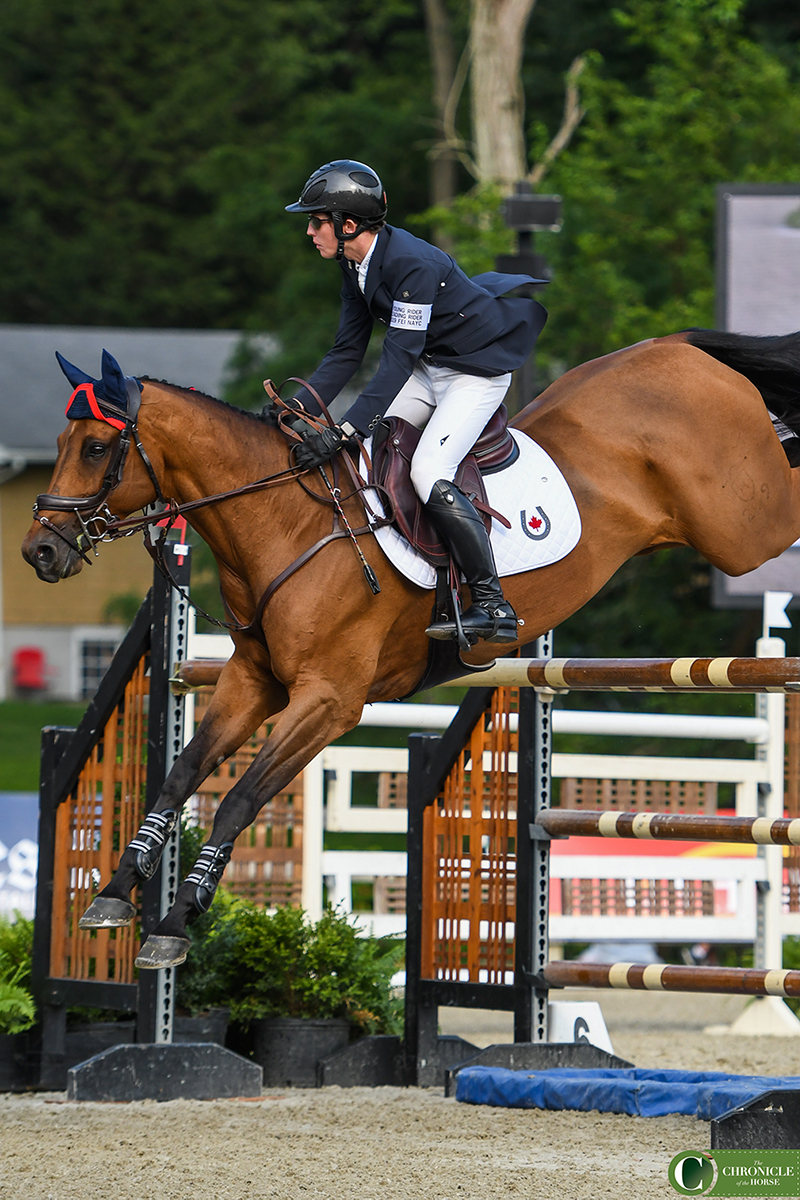 "Last year my horse was 8, I was 16, and it was our first year here," said Walker. "Coming back, I now have a 9-year-old horse, I'm 17, and I've jumped a few bigger classes with her now. The partnership has grown, and the bond has grown stronger, so I'm very grateful to ride her."
Walker shared the honors with teammates Dannie Murphy and the 11-year-old Belgian Warmblood mare Isabeau de Laubry; Mackenzie Wray and the 10-year-old Belgian Warmblood mare Jewel Lvp; and Samantha Starrat and the 11-year-old Westphalian gelding Akolito.
"[Coralissa] produced fantastic clear jumping rounds today for Canada," said Walker. "We had an unfortunate time fault in the first round that stopped us from having a true double clear, but I'm very happy with her."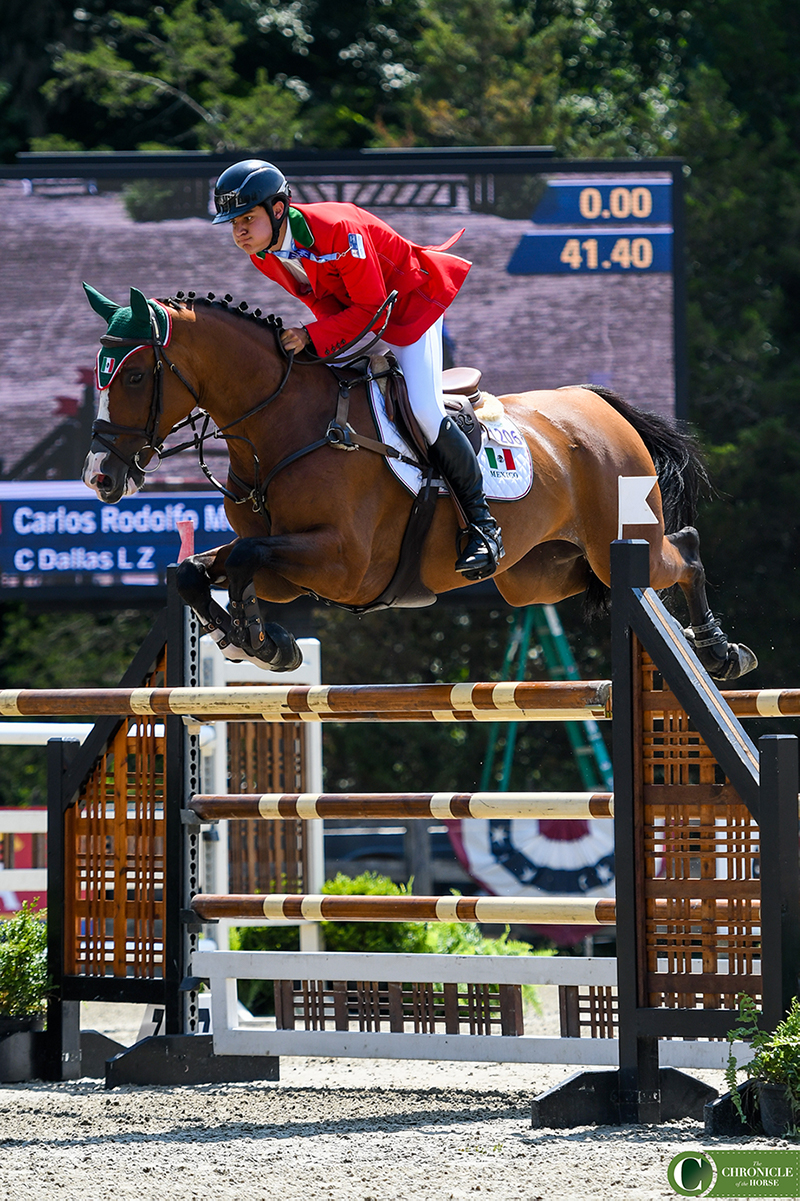 At his third NAYC competition, Gordillo rode clear in Round 1 and 2 of the junior team competition to finish third with C Dallas L Z in the individual rankings.
"I really enjoyed this competition. I'm happy to share this victory with my friends," said Gordillo, 17. He was on the team with Mauricio Neumann Priess and Blanca; Martina Franco Stephan and Vivaldi Hille; and Maya Ines Denis Chambon and Flying Dutchman.
"We've been competing together since we were children," he added, "so this experience has been like a dream come true. To win with your friends—what a way to win!"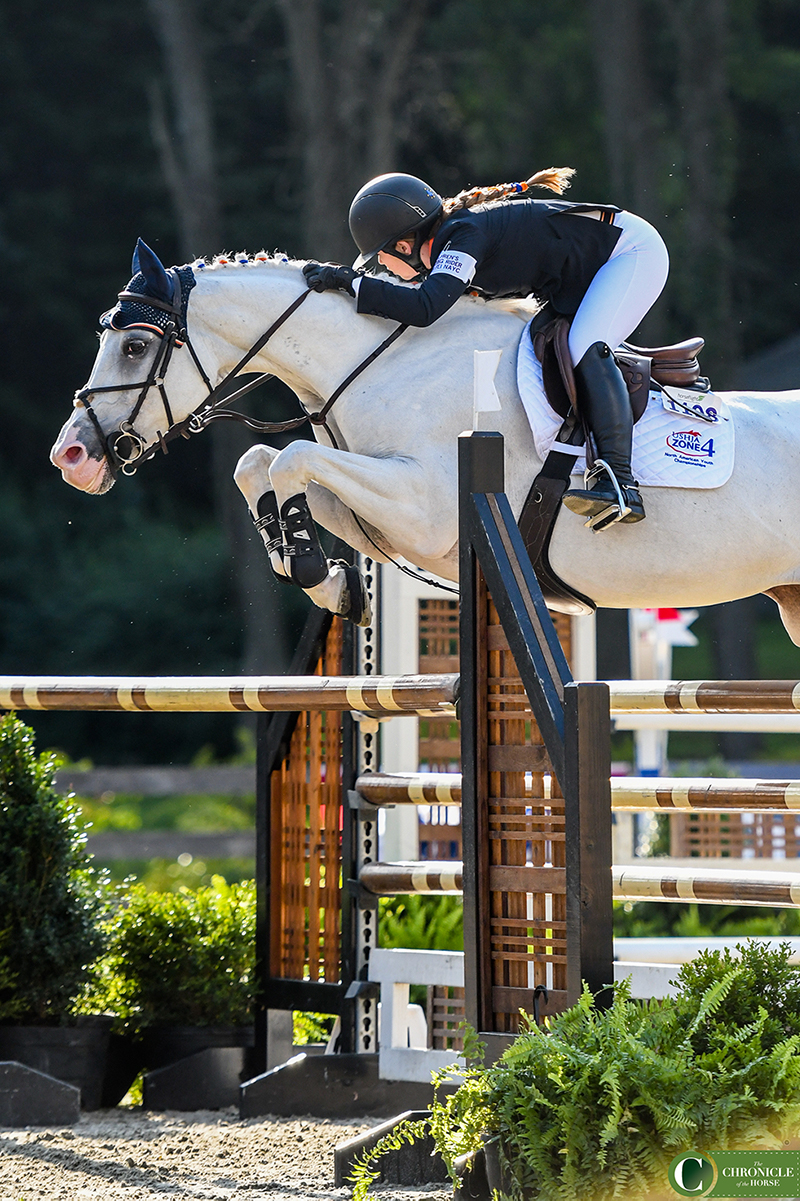 A day after producing the fastest time in the opening round of the children's team and individual competition, Albelo and "Cassie" produced two more faultless efforts on Friday.
"Since last year I've wanted to come back, and I got the opportunity and knew I wanted to come," said Albelo, 14. "It gives you such a great stepping stone and experience for future opportunities. I'm grateful for it because team competitions aren't a regular thing at this level, and this gives us an advantage of knowing how to work with other people and cheer on our team. When one of us has a bad day, we can all cheer each other on. It's really cool to work together that way."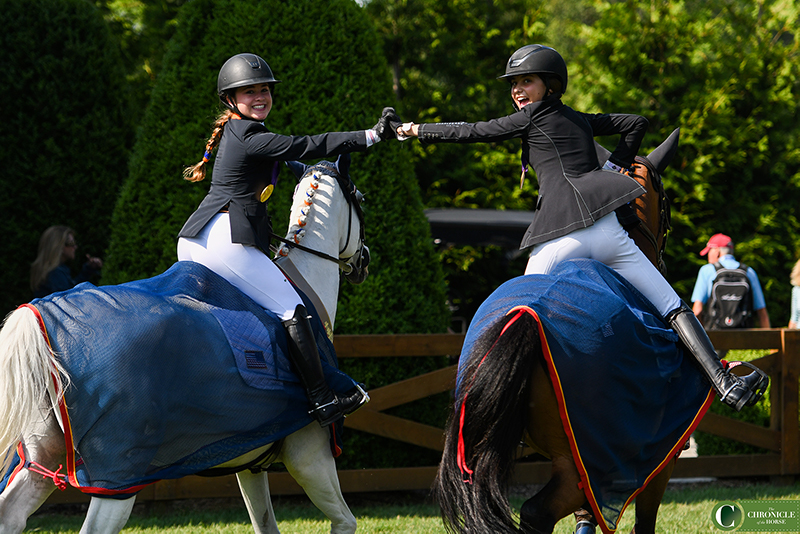 Zone 4/10 was comprised of Albelo and Cassie; William MacLean and Poli Loli L; Shana Ganesan and Chachas Fire; and Chapin Cheska and Sensation.
---