New Zealand's Tim Price retained the lead he held after cross-country to take the title at the Land Rover Burghley Horse Trials with Ringwood Sky Boy. Fifth here last year, the pair produced one of just eight clear show jumping rounds to complete on 27.3, ahead of last year's winners Great Britain's Oliver Townend with Ballaghmor Class on 31.9 and New Zealand's Andrew Nicholson and Swallow Springs on 32.1.
2018 has been a year to remember for Price and his wife Jonelle Price as this win means the pair now holds the Burghley, Luhmuhlen and Mitsubshi Motors Badminton CCI**** titles between them after Jonelle won the two spring events. Both riders now head off to the 2018 World Equestrian Games in the United States as key members of the New Zealand team.
"What a super year," said a delighted Tim. "Sky Boy deserves a good day—so often we nail two out of the three phases, so to finally pull them all together in a major competition is fantastic. This win means everything, and I'm super proud of my horse."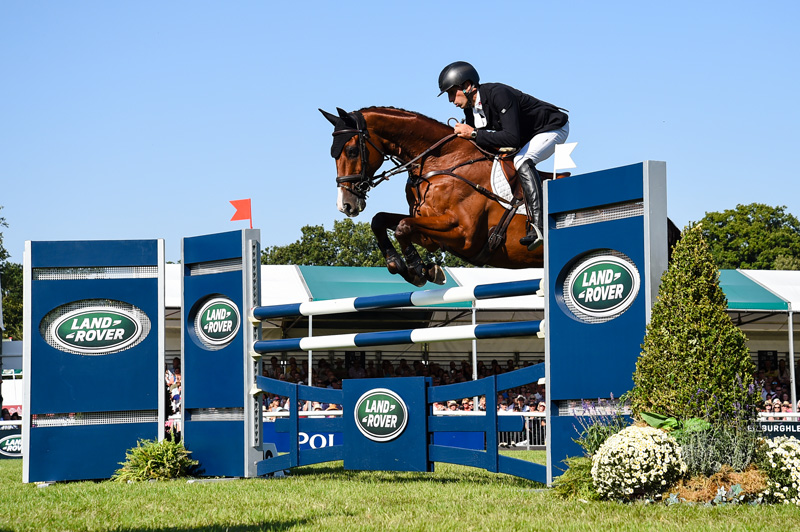 Tim also finished 10th with the "young pretender," Bango, who also show jumped clear.
Despite being unable to defend his title after lowering a show jump with Ballaghmor Class, Townend admitted that he was just as proud of the 11-year-old as he has been last year: "It's all about consistency," he said. "He's still only 11, and I've been telling people for years how good he is. He's proved that again today. For me, he turned into a professional this week and dug deep whereas last year he won out of naivety."
Oliver also filled 12th place with Cooley SRS.
Nicholson's clear round on the 10-year-old Swallow Springs elevated them up the leaderboard from fifth after cross country. They were also the only pair in the field to complete on their dressage score—an amazing achievement in what is the horse's four-star debut.
"I'm very, very pleased with him," said Nicholson. "He got distracted by the crowds in the show jumping at Blenheim [England]last year where he had three down, and he] felt a bit babyish at Bramham [England] in the summer, but he was pure class here. He had a look at the TV camera as we came down to the treble but came back to me when I asked him to focus."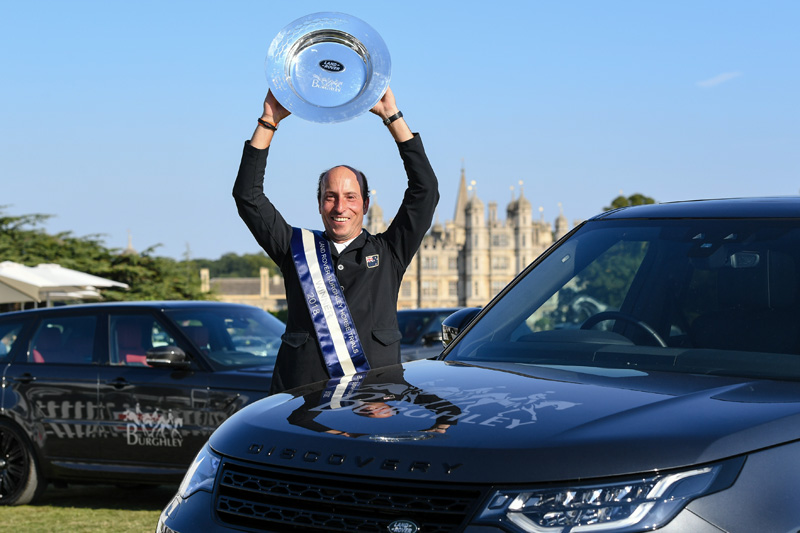 British riders filled the next five places. Sarah Bullimore was fourth with Reve Du Rouet after jumping clear: "I'm over the moon," she said. "I knew if I kept him focused, he'd take care of the jumping, and he did."
Piggy French and Vanir Kamira dropped from third overnight to fifth after the mare lowered the gate: "To be honest I think we were lucky to just have one down," admitted Piggy. "I'm a bit disappointed, but top five at Burghley is still a great result."
Harry Meade and Away Cruising also dropped two places from fourth to sixth after they too rolled a pole. Show jumping is the gelding's weakest phase and one which Harry has had to work hard to manage: "If you told me at the beginning of the week we'd just have one down I'd have taken that," he laughed. "He has got much better though which I think is a combination of him growing up and me preparing him in a very specific way."
Local rider Richard Jones had a fantastic competition and posted his best result to date with Alfies Clover in seventh. The pair rose from 33rd after dressage courtesy of two superb jumping phases: "This result means everything, but it's all about progression, and hopefully we can come back in the future and win it," he said.
Another local rider, Melton Mowbray-based Willa Newton also posted a four-star personal best with Chance Remark by finishing eighth: "I'm still shaking; I can't believe it," she confessed. "I've never gone so late in the show jumping here and the atmosphere was electric."
Elizabeth Power was the highest-placed Irish rider with Soladoun in ninth.