Lexington, Ky.—April 25
For years it was Michael Jung who sat in the center at the press conference following each phase of the Land Rover Kentucky CCI5*-L, as he continued to dominate the U.S. event. While Jung isn't here this year, his mentee, Swiss rider Felix Vogg, took over that spot.
And that's precisely why Vogg wanted to come to Kentucky. When asked about his motivation for competing here, his reply was: "My good friend Michael always did well here."
If you haven't heard of Vogg before, take note. It might be his first time cantering into the Rolex Stadium, but the 29-year-old laid it down today. With Colero, an 11-year-old Westphalian (Captain Fire—Bonita, Bormio xx) , he earned a score of 28.0 to lead the competition following the first day of dressage.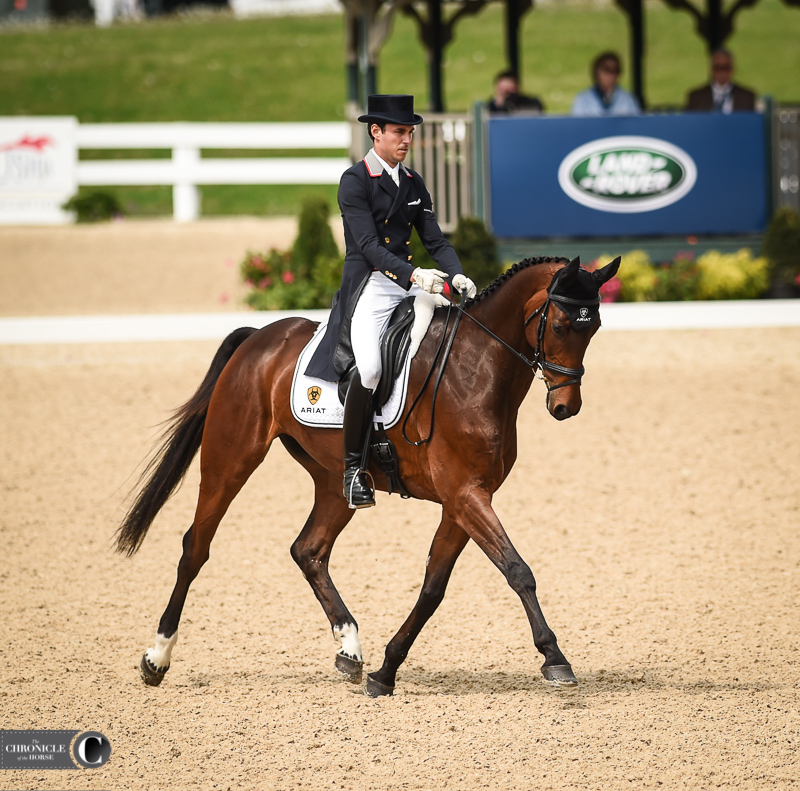 "I tried something new with him, and we didn't want him really up," Vogg said. "We just came here 10 minutes before, and that worked out quite well, and maybe even better than when I warm him up, so yeah, pretty pleased."
They might not be household names in the United States, but Vogg and Colero have a litany of top-six placings at Fédération Equestre Internationale competitions in the past year and represented their home country at the 2018 FEI World Equestrian Games in Tryon, North Carolina.
"He doesn't take these atmospheres too seriously, not last year, not at the WEG last year, and you have to trick him a little bit, and I was quite lucky that Hallie [Coon] before me got some applause, so yeah, that helped him a lot," Vogg said.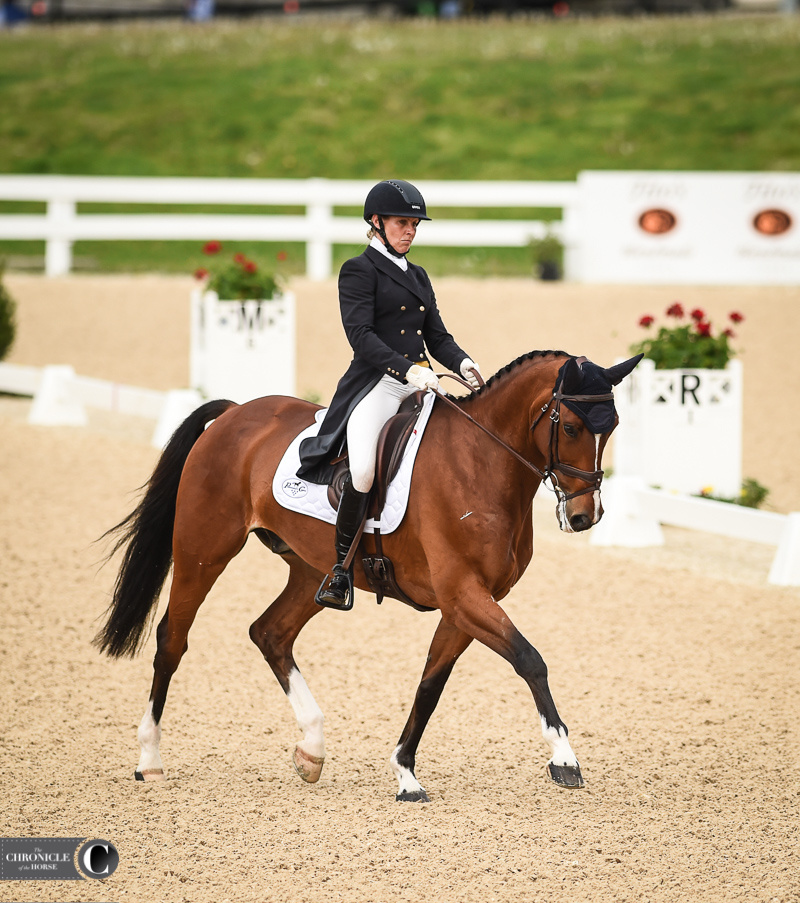 Liz Halliday-Sharp is the top-placed U.S. rider thus far with a 30.9 on Deniro Z for second. Halliday-Sharp was a bit disappointed in the score, but a lack of clean flying changes hurt their score.
"I'm really pleased with Deniro," she said. "It's never great being third to go on a classy horse; that's not where any of us want to be. He tried really, really hard. The flying changes are our biggest nemesis, and it bit us in the ring, which is where he's at.
"I was really thrilled with him," she continued. "He pushed hard; he worked hard; he tried his guts out. I thought the mark was a bit unfair because I thought we had enough good things to have hopefully been in the 20s, but that's where we are. I'm disappointed with the mark, but I'm pleased with the horse."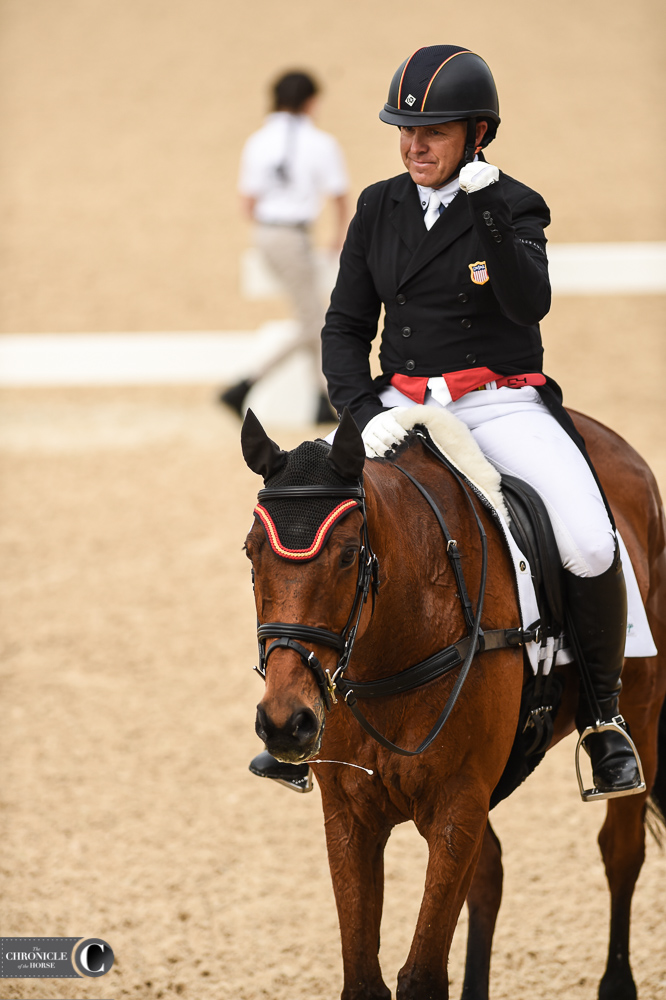 Buck Davidson is feeling pretty good following dressage, as he's got two horses in the top five. He currently sits third with Park Trader on a 32.1, and five-star rookie Jak My Style is in fifth.
"Park Trader is maybe not fantastic at this phase, but he's really maturing and getting better, should be, he's 17 now, but he did as well as he possibly could," Davidson said. "He did all the changes as well as he could and made no mistakes and maybe a little bit later would have gotten a better score but really happy with him and not too disappointed to be sitting on a 32 going into the next phase."
Davidson still has one more horse to ride tomorrow, but the top three from today are now eagerly looking forward to heading out on Derek di Grazia's cross-country course Saturday.
"To me, it's deceivingly hilly here from the start box all the way to the quarry, and then you get a minute downhill on the way to the lake, but then you go back uphill," Davidson said. "It lulls you in the beginning to thinking it a big galloping track, but then it's very technical at the end. It will be interesting just to find out how tired they get because you need some energy at the end of the course. There's a lot of jumping at the end, maybe more so than the beginning, and I guess we'll be the ones to let everyone know."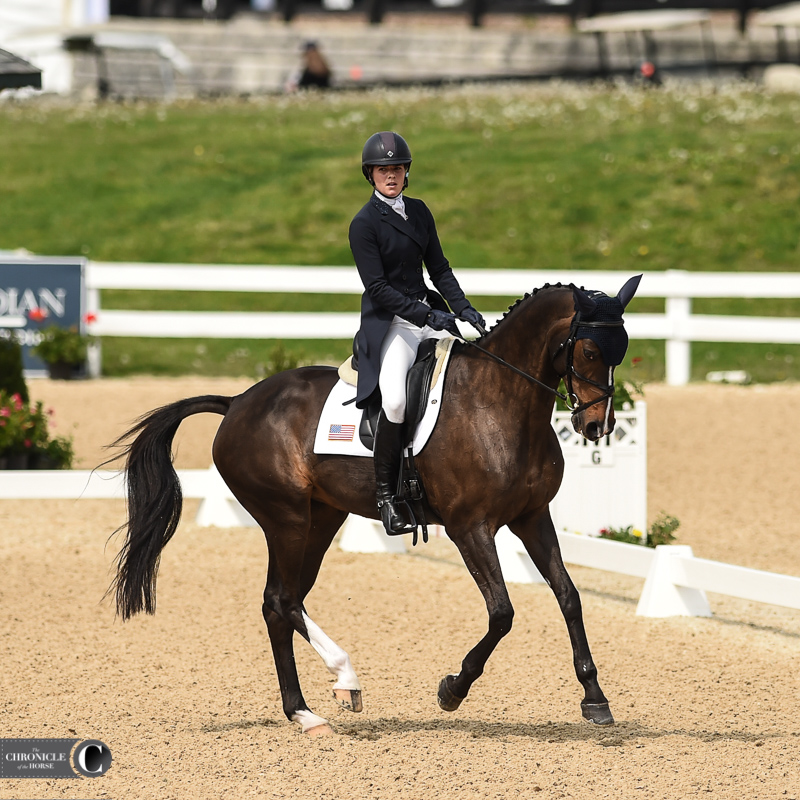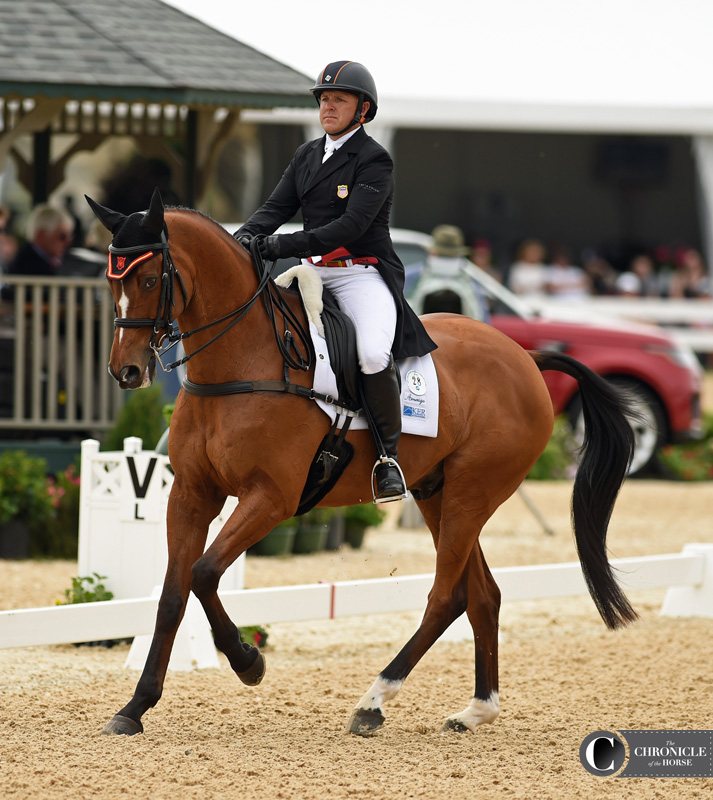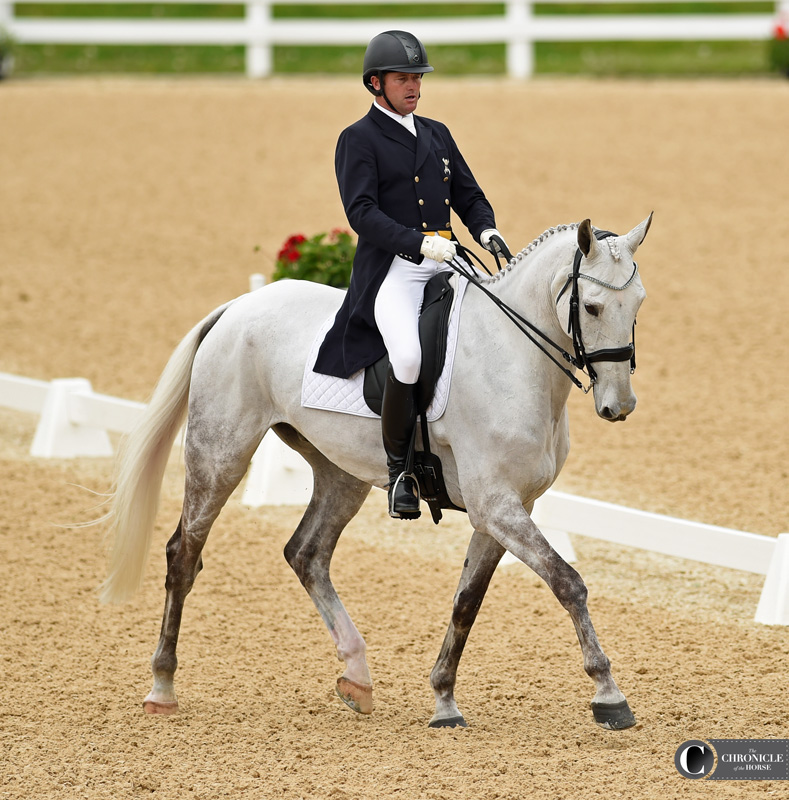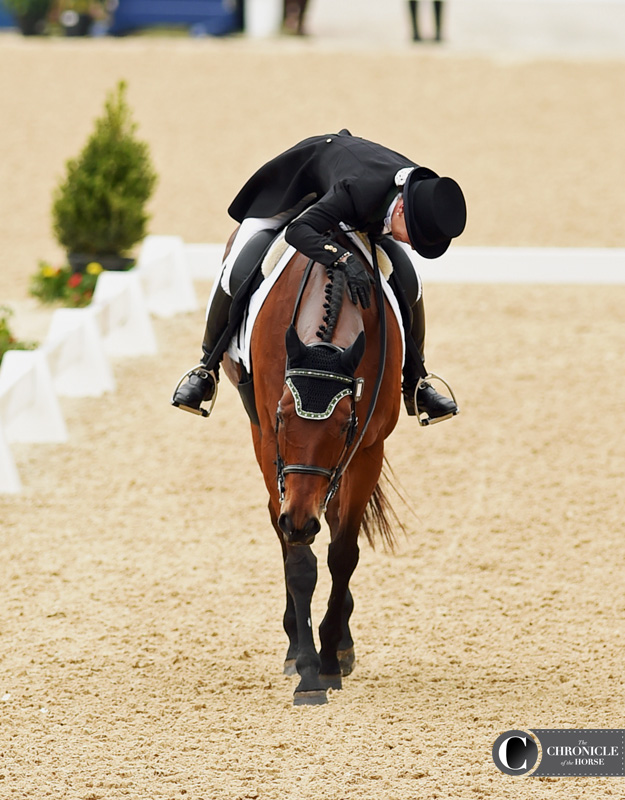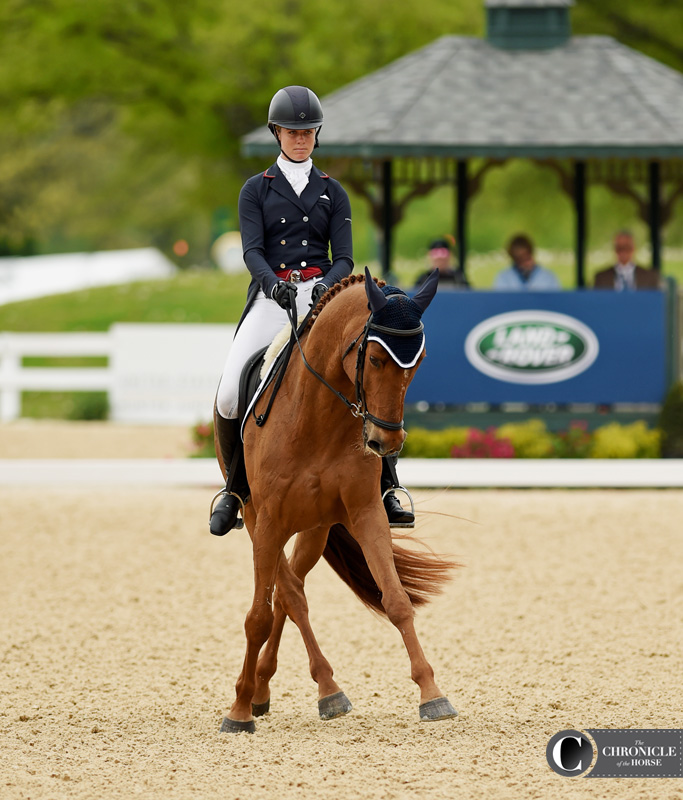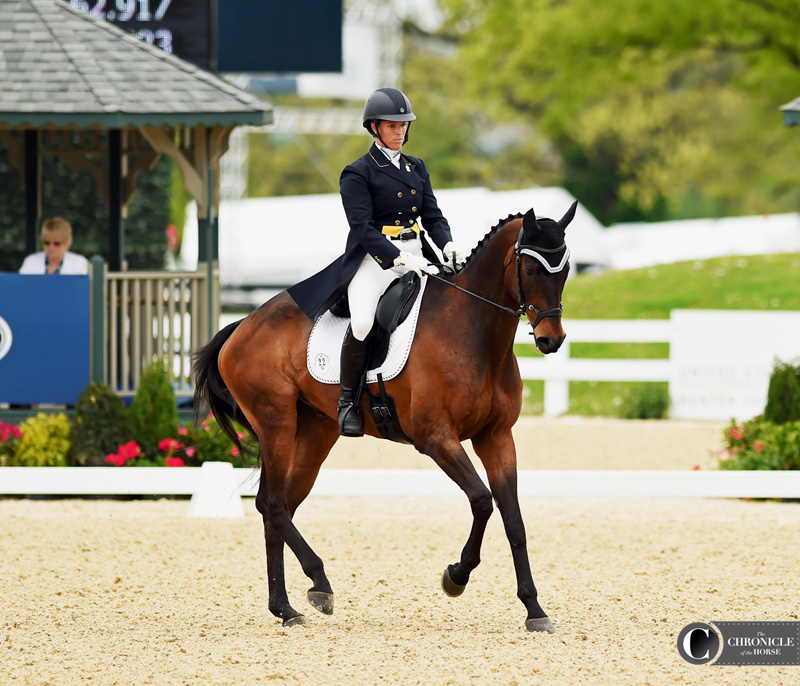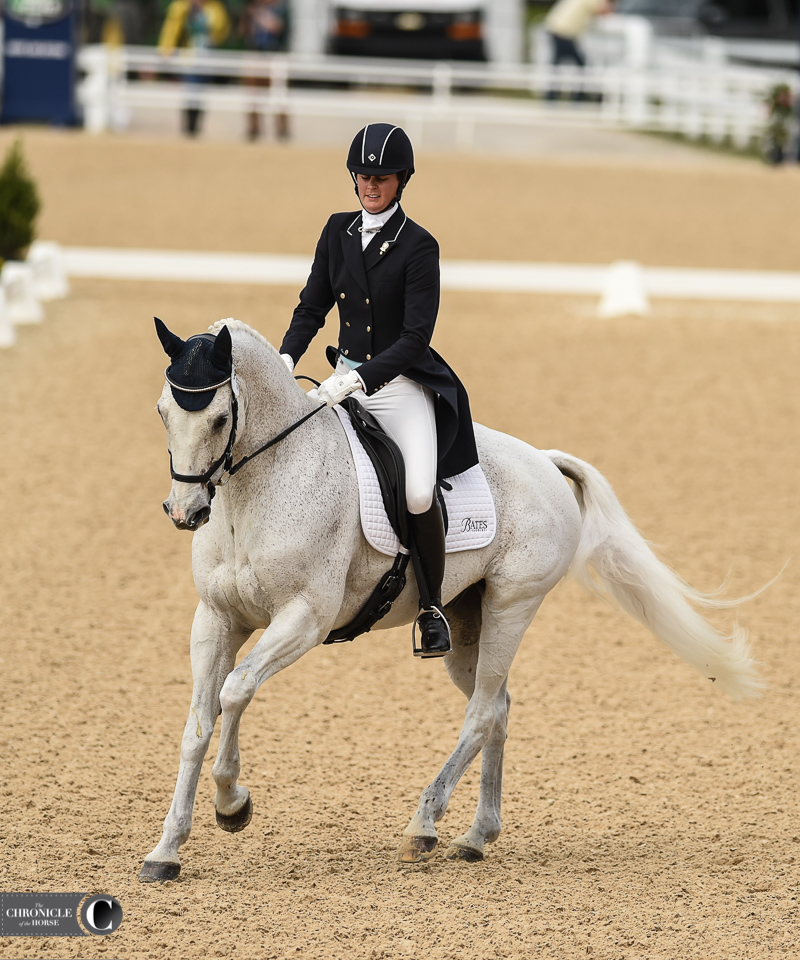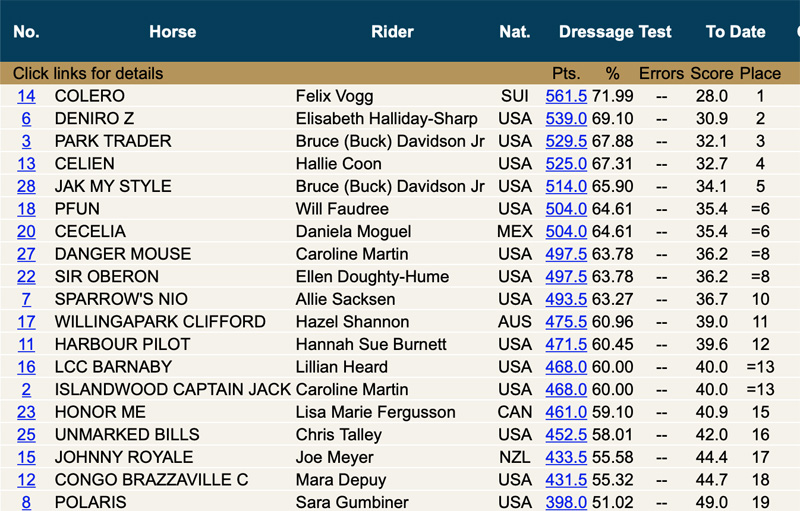 Ride Times I Live Scores I COTH Coverage I Website I Schedule I What You Need To Know
We're on site at the Kentucky Horse Park to bring you all the info and photos you need to know from the biggest event of the year. Check back all weekend at coth.com and be sure to pick up the May 20 print edition of the Chronicle for much more.