Saugerties, N.Y.—Sept. 10
Andre Thieme walked into the stadium for the Saugerties $1 Million Grand Prix with a reputation. With two previous million dollar grand prix victories, he's been dubbed the "Million Dollar Man." And he continued to live up to that name by capturing the lucky third victory at HITS Saugerties this year on Conthendrix.
In a field of 41 contenders, Thieme and the 13-year-old Holsteiner (Contendro I—Hit-Liste, Cor De La Bryere) were the only pair to keep all the rails up in Martin Otto's FEI CSI***** course. But the height was just what Thieme hoped for.
"The last two millions I did, there were a lot of clean rounds in the jump-off and I had to run and run," said the German rider. "I couldn't win. So I was hoping that it was going to be big. And then we walked the course and I saw that everybody agreed—it's big. I was hoping he was going to lower a few jumps actually—it was that big."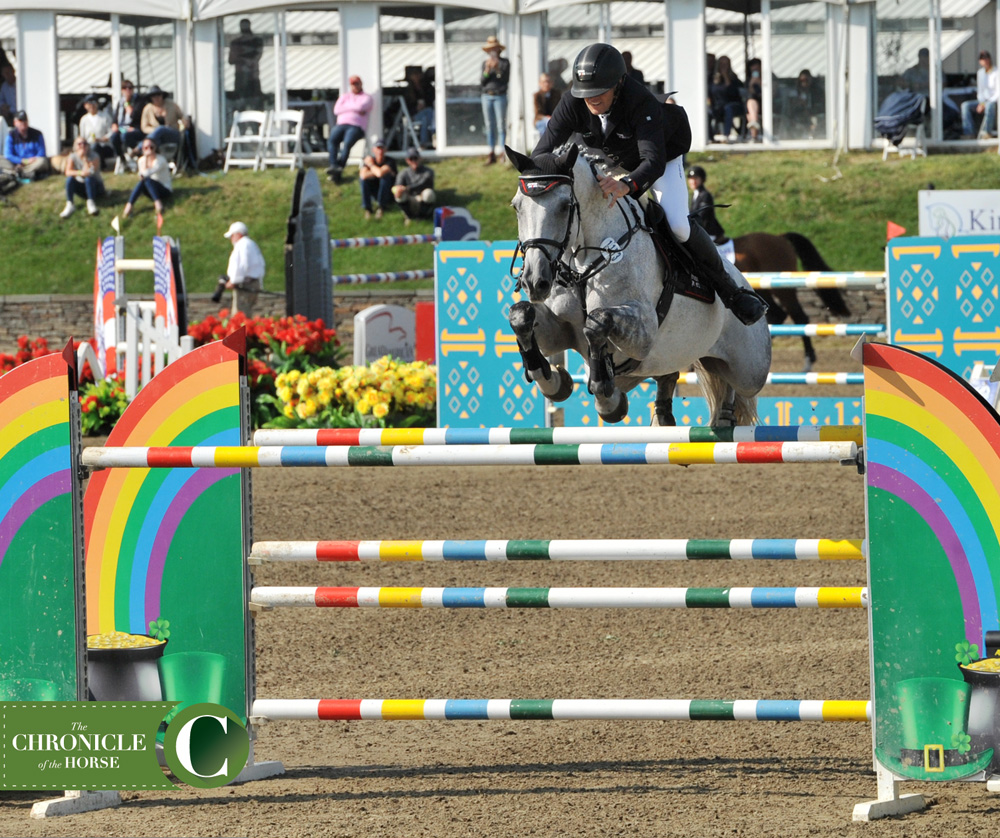 But Otto's masterpiece didn't just require scope—it required speed and attention to detail. In the first half of the class, the best performances were brought by eight-faulters. And even Thieme picked up 1 fault on the clock. But being able to watch the first half of the class navigate their route helped Thieme, second place Sharn Wordley on Barnetta and third place Daniel Bluman on Ladriano Z. Wordley and Bluman were two of three four-fault efforts.
"I realized after watching 10 horses at least, probably 15, that at the end of the course, towards the in-gate, that white skinny vertical was coming down a lot," said Thieme. "I just realized that this is a little bit the joker in this class—at least for me it was. And so I changed my plan not to just roll back on it and try to stay within the time allowed. My plan was to really to almost stop him there and take my breath and let him take a breath and ride that one like it was the No. 1 fence.
"I overdid it I thought because I did three extra strides and it really cost me the time allowed and I had that time fault," he continued. "I thought, 'that's going to bite me.' But then it looked like it was the right thing because he left it up.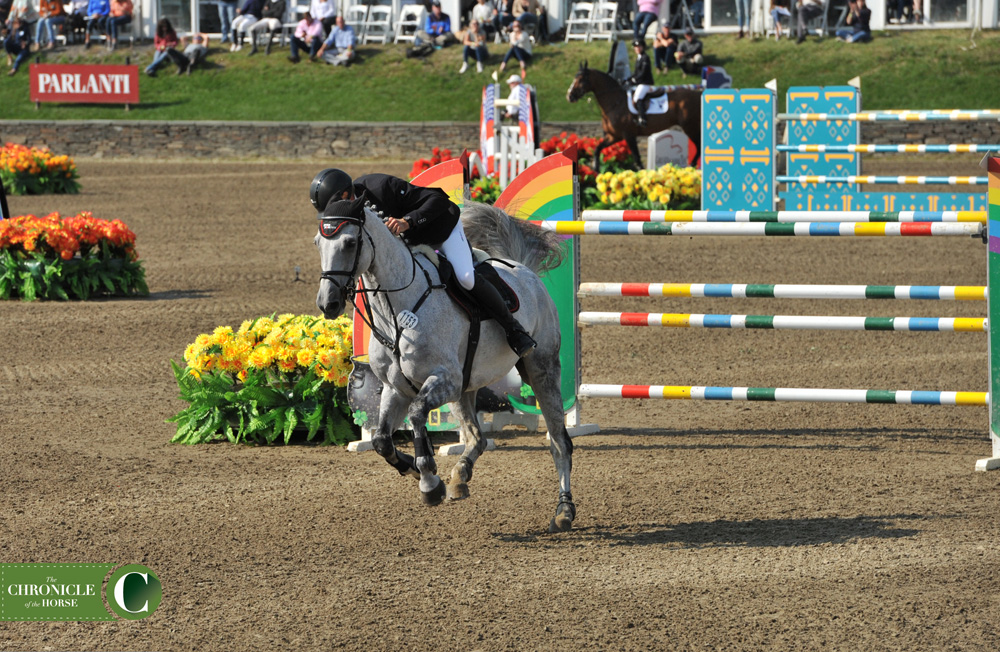 "My strategy after, because I was lucky enough to go in the second half, was to make sure I had a fast time," said Wordley. "Because I knew Daniel can always be quite quick. And if he was unlucky enough to have a rail, I needed to beat him. Because he beat me in Central Park and took my Rolex. So I thought if I made a $100,000 something more, I could buy 10 Rolex's. I made sure I was quick enough—not trying to sacrifice a rail, but the time was really important.
"I actually haven't jumped a course that big since the '90s," Wordley joked.
And while the crowds lucked out of a jump-off, the top three finishers preferred the tough, questioning course.
"In my personal opinion, I believe that when you have a million dollars and all of that, the biggest purses of the year, you have to jump something like this," said Bluman. "It's what I wait for all year long, and if it's just going to be one more grand prix, it sort of losing the fun part about it. I thought it was a fantastic course."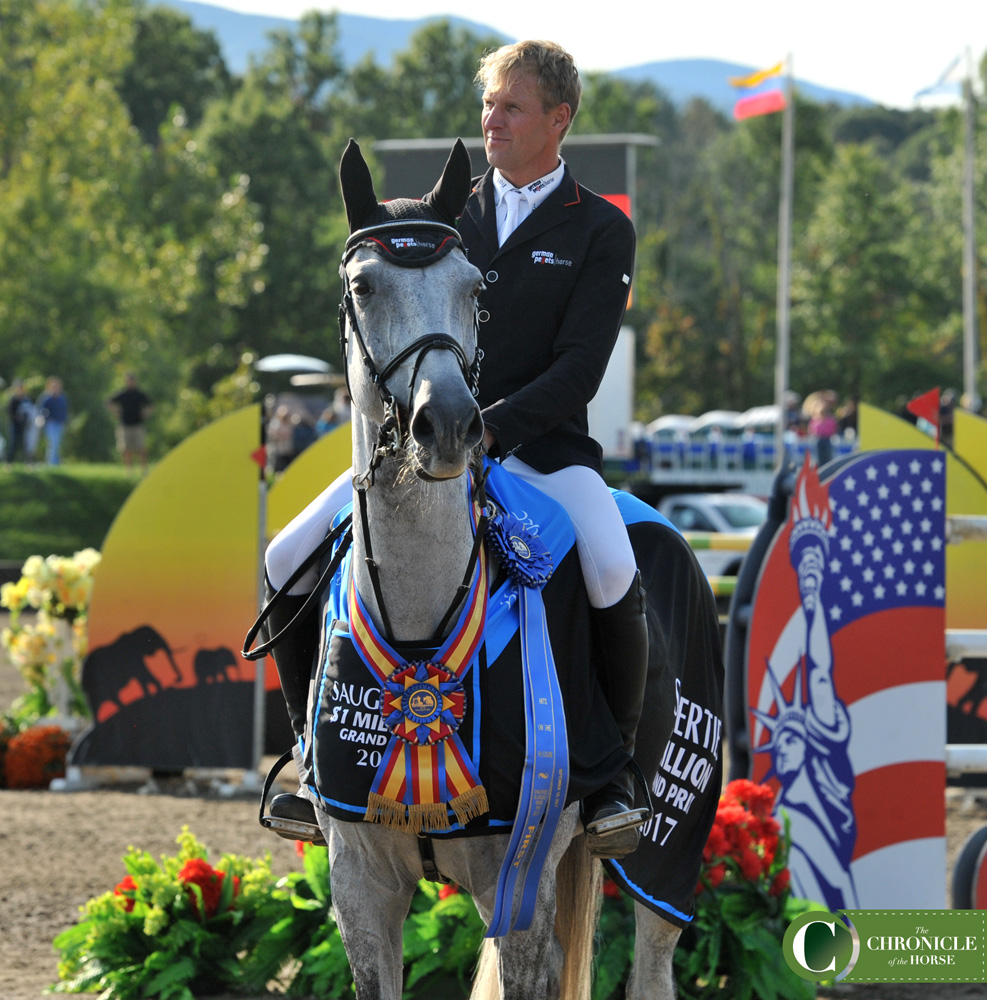 And for the Million Dollar Man, these sorts of classes bring him over from Germany to compete.
"I take those classes really seriously because I know what a possibility and what a chance that class is," said Thieme. "That class has changed my life."
When asked to elaborate, Thieme filled the press room with laughs: "Now I'm rich!"
All Taylor St. Jacques Can Do Is Win, Win, Win No Matter What

These days, it seems that Taylor St. Jacques just can't stop peaking. To cap her final junior year, she swept the Devon Horse Show (Pa.) equitation classes by storm and took home the overall grand junior hunter champion in the USEF Junior Hunter Finals—East (N.Y.). And now she adds another victory to her yearbook—the$250,000 Black Barn Junior/Amateur-Owner Jumper Prix.
"It's incredible," reflected the 18-year-old. "I've worked very hard ever since I was really young. I've always done the work myself with my horses, with just my mom and I. Coming to Heritage was a huge privilege and they've helped me out beyond words. I've learned so much from all my trainers along the way. It's really great that it's piecing together my final year."
But this victory is more special than most—not just because it offers the most prize money that she's ever won. She got to share the blue ribbon with her own Qantar Des Etisses.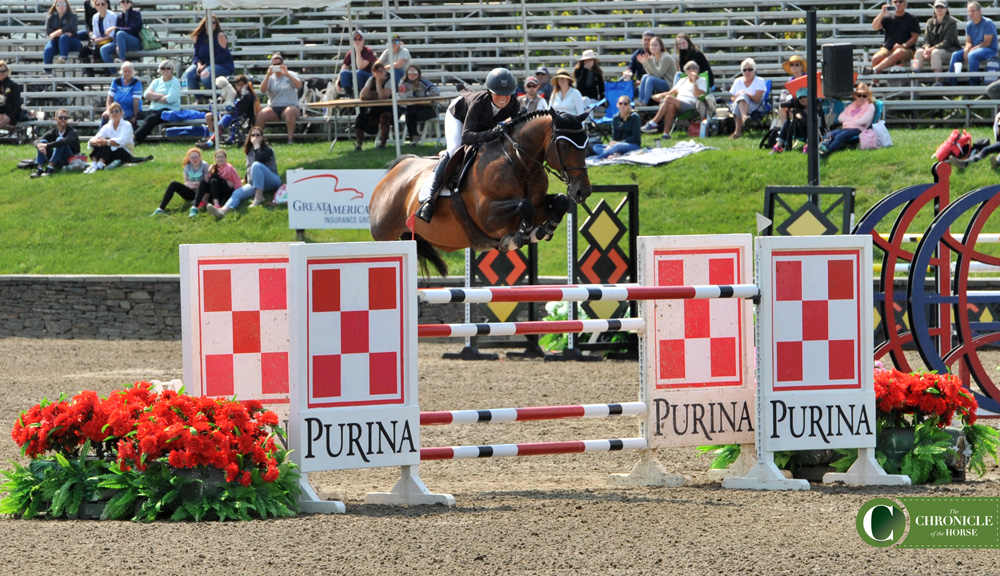 "Winning on him is the most special thing ever," said St. Jacques of the 13-year old Selle Francais stallion (Quick Star—Andja D'Incoville, Persan II). "He was actually the very first horse I ever bought. I bought a small pony when I was 6 and then since then he was the very first one I have ever bought.
"He's such a character," she continued. "He has the biggest personality that I've ever met on a horse. He's like a human, honestly. I have an amazing bond with him. He's very special to me."
And while St. Jacques is starting a new chapter by attending Auburn University (Ala.), she's hoping she'll be able to keep "Oliver."
"He really is a horse of a lifetime for me," she said.
For more results, click here.