Lexington, Ky.—Nov. 4
No matter how long a rider has been doing equestrian sport or how many championships they've accrued, when Augusta Iwasaki's name appears on the start list, they get a little nervous.
And they have good reason for it.
Iwasaki has earned USEF Pony Finals grand championships, Devon Horse Show (Pennsylvania) championship titles in the pony and junior hunters, Junior Hunter Finals titles, and championships at all the fall indoors, and she's just 18 years old. She's been on a roll heading into the National Horse Show this year, having won the $100,000 WCHR Central Hunter Spectacular (Michigan), the Platinum Performance USEF Show Jumping Talent Search Final—East (New Jersey), two junior hunter championships at the Pennsylvania National, the grand junior hunter title at Washington International (Maryland) and the WIHS Equitation Final.
And she wasn't content keeping it at that. On Friday she closed out the hunter portion of her junior career with a win in the $50,000 National Horse Show Hunter Classic aboard Small Love. Michael Britt-Leon rode Private I to second, and Greg Crolick rounded out the top three with Chappy.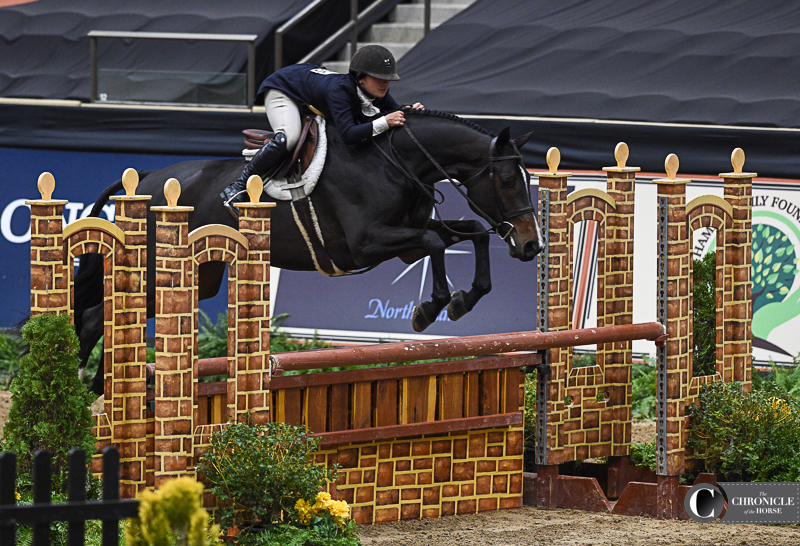 "This season has just been unbelievable," Iwasaki said. "I don't think I could've asked for something like this, so it's been amazing. That was my last [hunter] class as a junior, so it's really, really special. I've been doing the junior hunters for a really long time, but to end like that is a really amazing."
Her fellow podium finishers were complimentary of the young rider from Calabasas, California.
"It's not the first time being beat by Augusta," said Crolick. "It definitely happens sometimes; it happened in June with us [at the Hunter Spectacular]. … Gussie's a really slick rider and knows how to lay it down."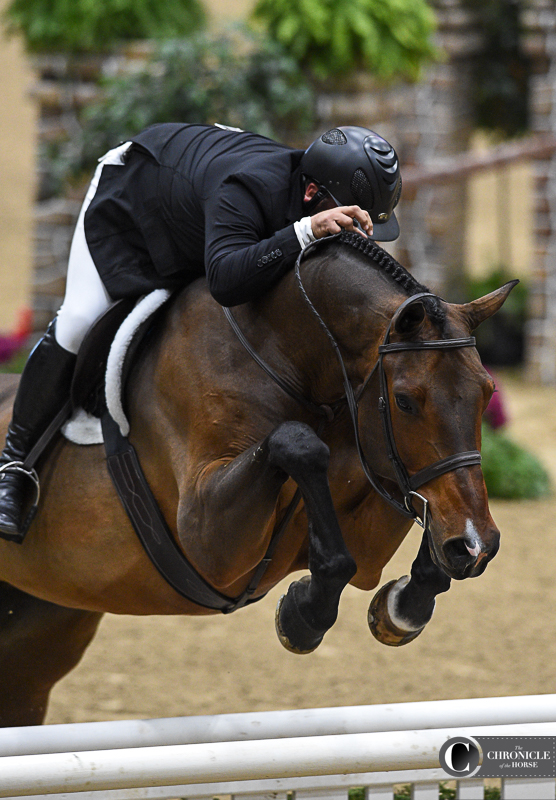 Iwasaki sat at the top of the class with Hunt Tosh, riding Corragio, after the first round, both on a score of 91. In Round 2, she sacrificed an inside turn to the final line in exchange for a bold hand gallop to a single oxer late in the course, and earned a 91.5 for the effort. Tosh opted for a more conservative pace in order to take the inside turn, but Corragio found a long distance to the final fence and had to stretch to clear the back rail of the oxer, cementing the win for Iwasaki.
"I think it's a great goal for this week and I think this class is so fun," Iwasaki said. "I love the format. It's kind of derby-like, and I love doing the derbies."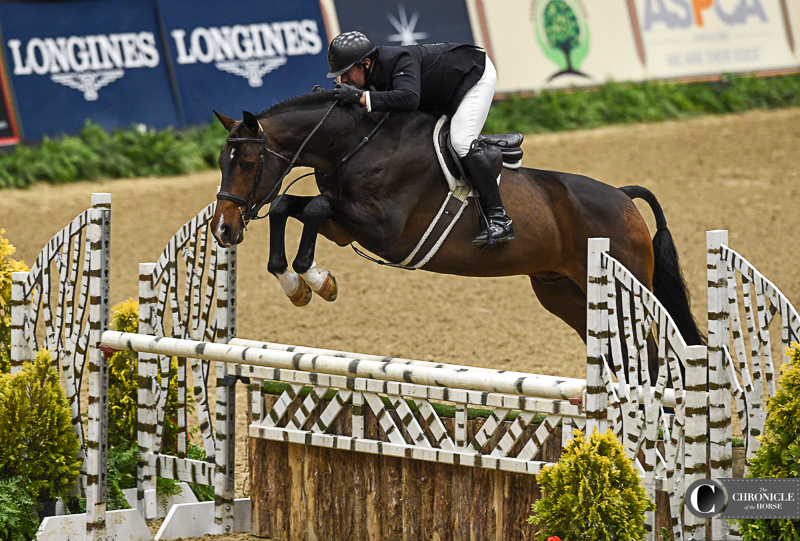 Though Iwasaki has concluded the hunter chapter of her junior career, she's still got plenty to look forward to this weekend. She's competing Fresca in the junior jumpers, which has a $25,000 Show Jumping Hall of Fame Amateur/Junior Jumper Grand Prix on Saturday. She'll also have a chance to earn one last major equitation title Sunday when she contests the ASPCA Maclay Final.
"I think I definitely have an advantage because I get to do the hunters and the jumpers here before the eq on Sunday," she said. "Not everybody gets to do that. I've gone in the ring many times. Obviously a very different course, but I do definitely think that's an advantage. And I think that confidence is so important in the eq, the jumpers and the hunters."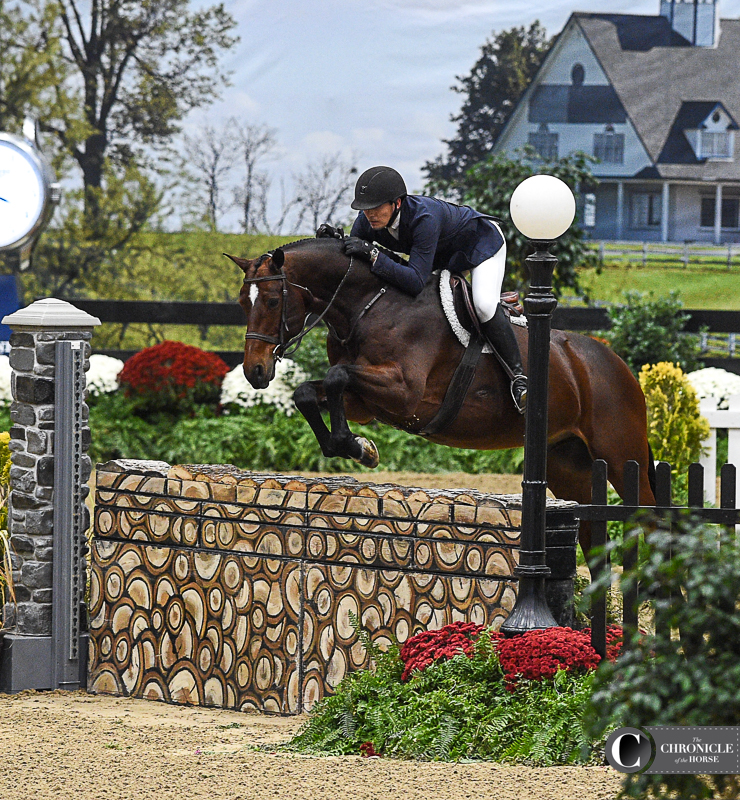 Iwasaki has earned a reputation for being cool under pressure, and for good reason. So what's her secret?
"I think you have to believe in your team and, of course, believe in your horse," she said. "And even if you're feeling a little unsure, if you have a really good support system  behind you they'll catch you when you fall."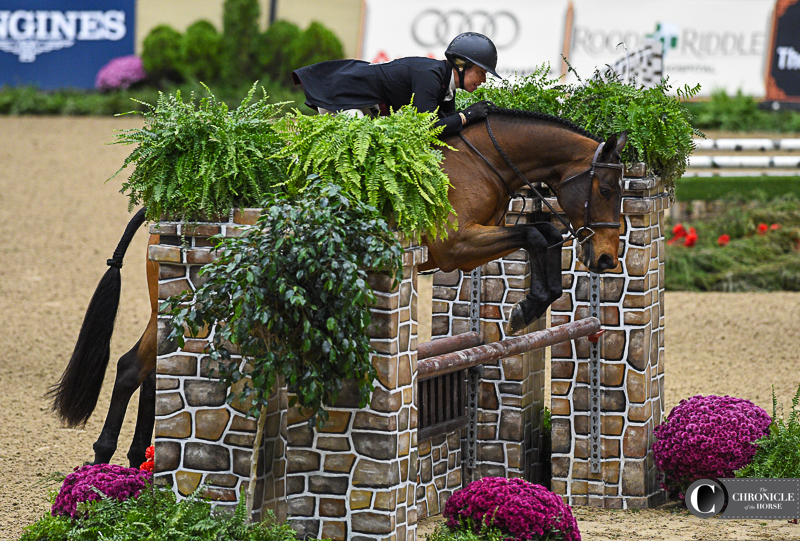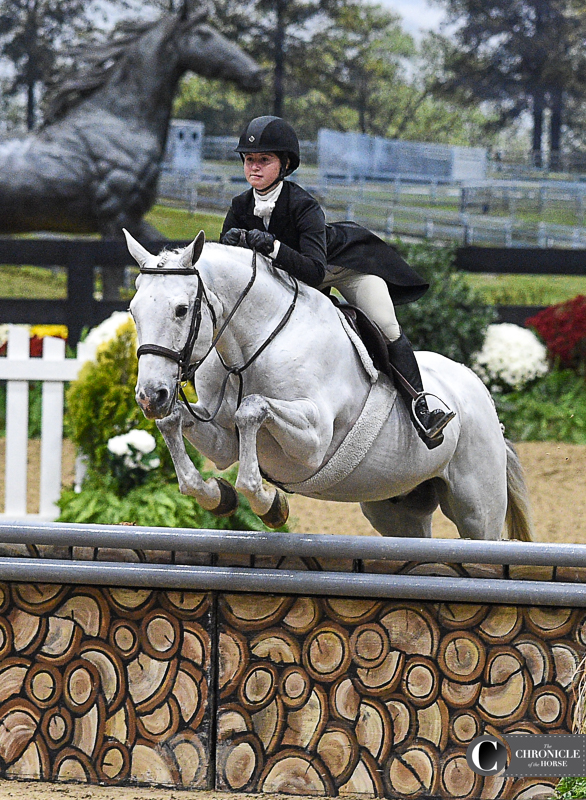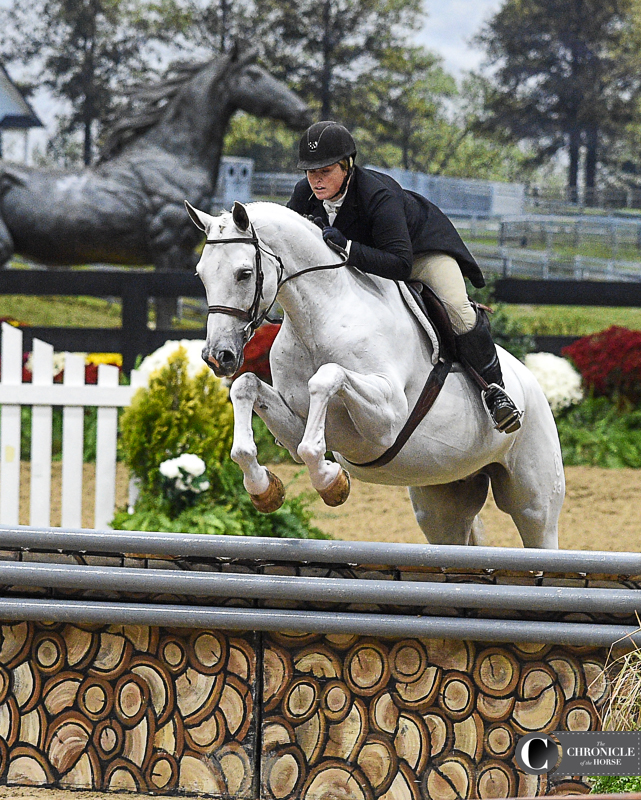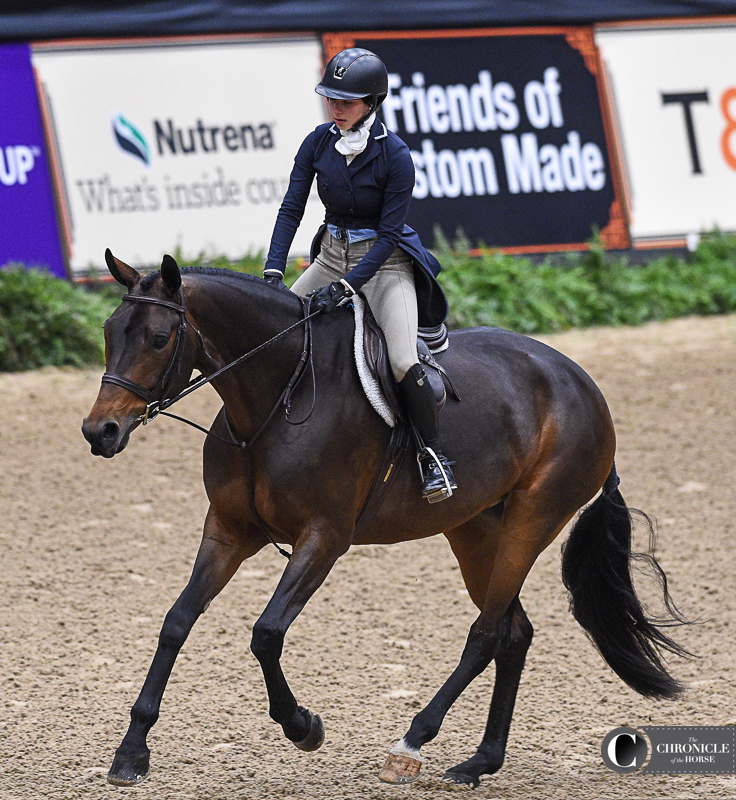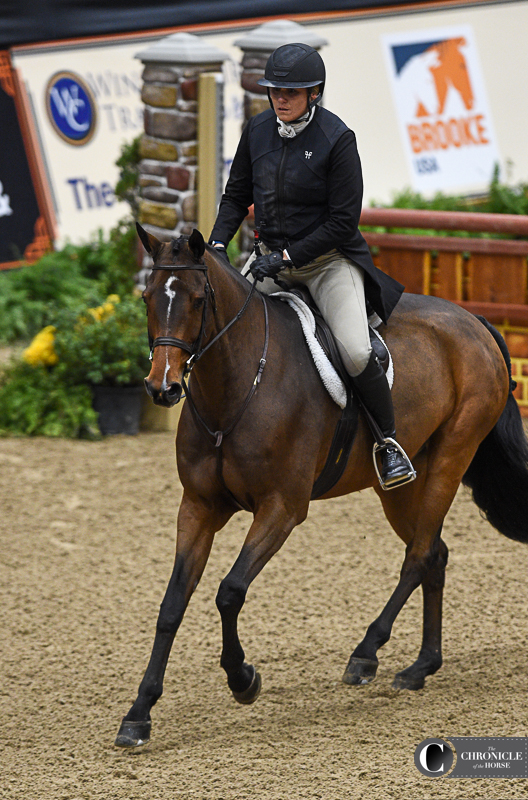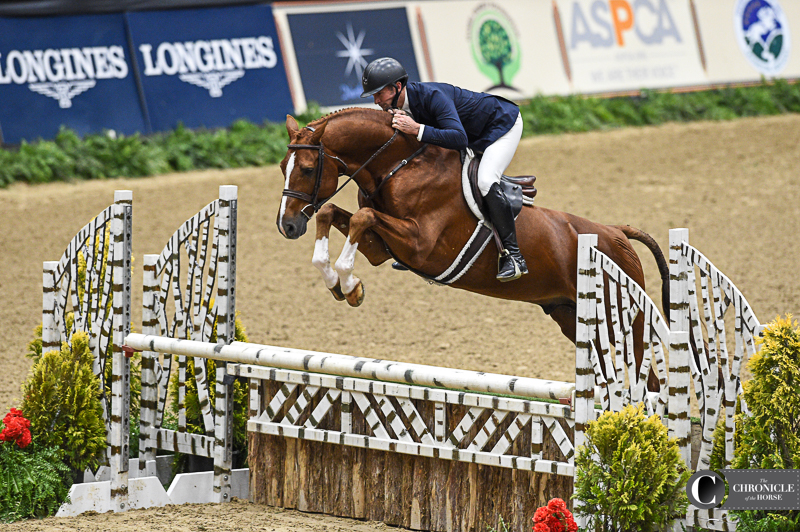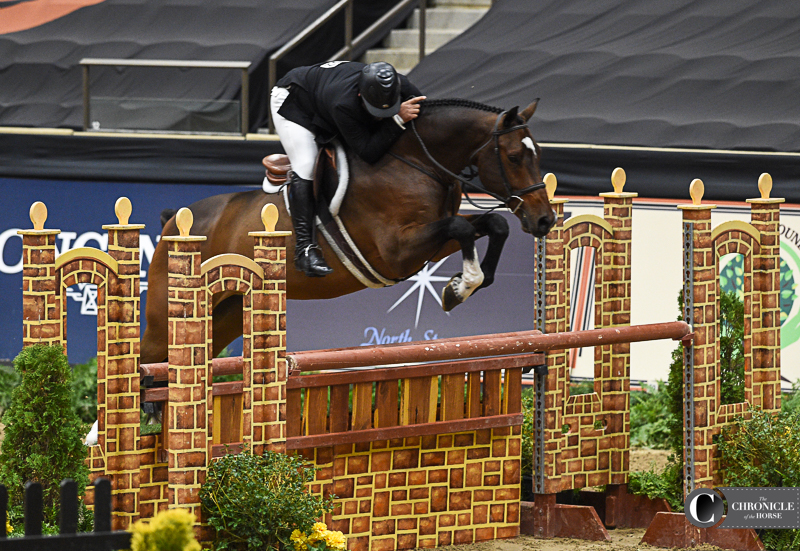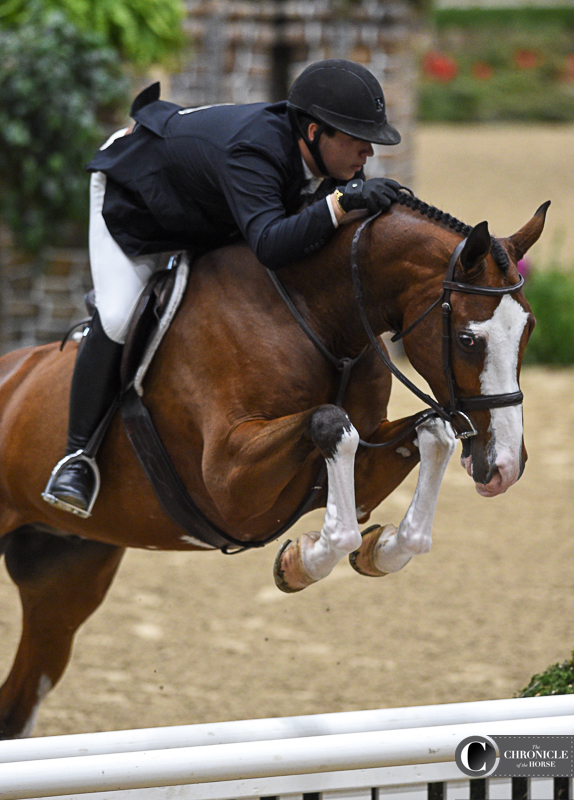 The Chronicle is on site at the National all week to bring you photos, stories and more. You can find full results from the show here, and don't forget to read full analysis and coverage from the horse show in the Nov. 21 issue of the magazine.