It's been a few weeks  since I arrived home from my first recognized show of the season in Lexington, Virginia. The horse-show hangover subsided, and I've had a chance to reflect upon the long weekend. My horse Dixie was stellar as we moved up a level and won two of our three classes; the weather was not nearly as hot as the Weather Channel had called for; and all my ride times were at a very civilized hour.
But the very best part of the horse show was the people I spent it with. The mutual support we gave each other left me reflecting on something I think is crucial: a nurturing barn culture.
The other rider from my barn, who won all four of her classes, was supportive and genuinely excited for me when my results came in. My mom and my barnmate's parents collectively showed up to the ring for all of our warm-ups and tests, then celebrated heartily when our scores were published. My trainer, who works tirelessly to prepare us at home, came up with tailor-made game plans for each rider, ensured we entered the show ring fully ready to conquer, and analyzed tests and videos afterward.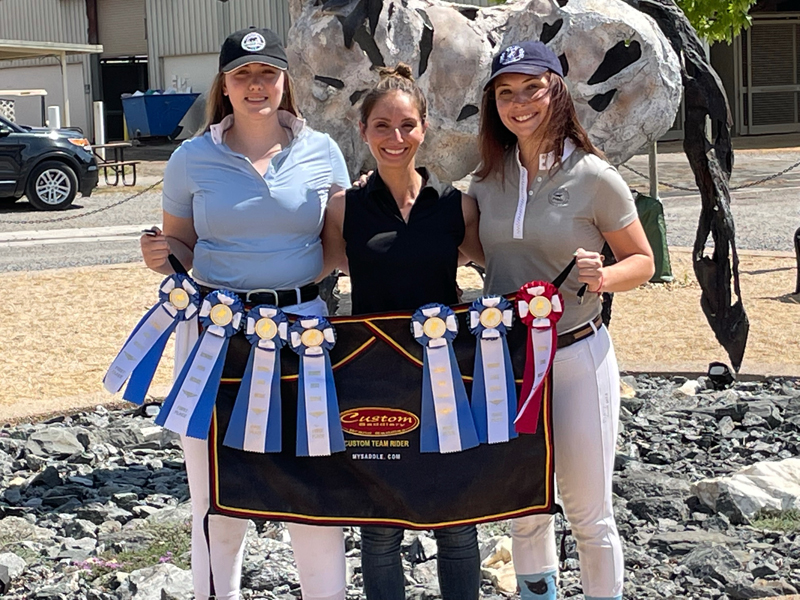 The show was far for us—314 miles, to be exact—so our cheering section wasn't as robust as usual. But at two schooling shows I attended this spring, several non-competing barnmates drove well over an hour each way to spend their day lending hands on the ground, offering snacks and last-minute boot shines, and cheering everyone on. It meant so much to me, especially as this is my first season competing with this barn. I can't wait to pay it forward at the next show my barn attends when I'm not showing.
This exemplifies the inclusive culture in my barn: Whether we're at a horse show or at home schooling, everyone is each other's biggest cheerleader; everyone pitches in without being asked, and everyone goes out of their way to ensure others feel welcome. I have felt so embraced since the day I moved in. I can't express how lucky I feel to be part of a barn whose members lift each other up and truly operate as a team.
I've been in a number of barns throughout my riding career, and not all were like this. I've been in barns where fellow riders belittle one another's successes behind their backs and resent each other's wins out of jealousy. I've planned what times were best to go to the barn to avoid specific riders, then felt a pang of anxiety when a certain car pulls up outside. I've gone to horse shows with people who choose to sit at the trailer or in the barn rather than watching barnmates' classes, then offer little to no acknowledgement of results, positive or negative. I've gotten to the point where I've dreaded going to the barn rather than being excited to go see my horse after a long day at work or school.
I don't mean to posit that all, or even most, barns foster this kind of negativity. I know that there are plenty of barns that nurture and support one another. But it's something that I and many other riders have encountered, and it's something that needs to be examined a bit more closely.
Riding is supposed to be fun. The barn is supposed to be a sanctuary where riders can escape the stresses of daily life and recharge with a few precious hours spent with the horses. But if the culture of a barn is negative, or even toxic, this escape can instead become an added source of anxiety. There are so many factors that go into running a barn, but I think among the most overlooked is a positive culture.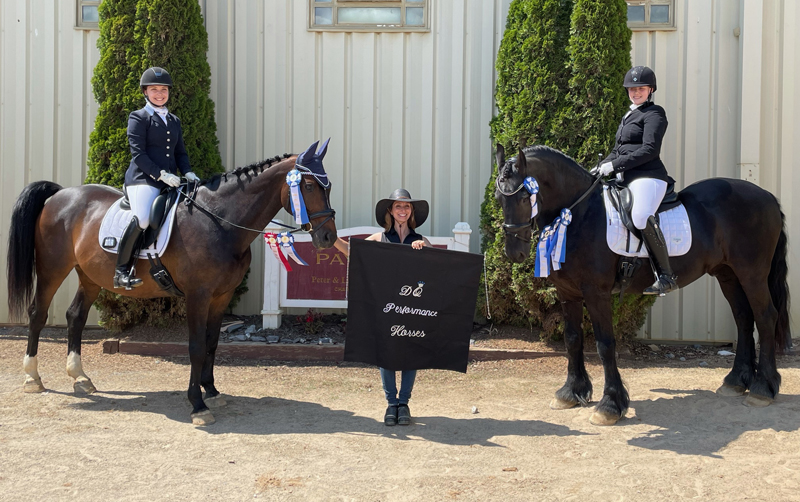 So where does a positive barn culture originate? I think it begins with the trainer, barn owner or whoever is in charge. If someone in this position of authority gossips about boarders or other professionals or riders, they model this behavior as acceptable for riders to mimick. If a trainer doesn't celebrate students' successes in the show ring or at home, riders often will take note and adjust their reactions to match.
Aside from modeling exemplary behavior, it's the barn authority figure's responsibility to enforce a culture of kindness and support. That person needs to specifically address situations that negate these standards and remind the culprits that their actions are not acceptable within the barn.
There's also a huge responsibility that falls to the riders to foster a supportive and welcoming environment within a barn. Riders should refrain from partaking in catty behavior like gossip or negativity. No matter how big or small the environment, chances are word will get back to the subject of this sort of talk. It's among the worst feelings finding out that your barnmates have been speaking poorly about you, your riding or your horse behind your back.
It takes the same amount of effort, if not less, to spread positivity within a barn rather than negativity. Simply asking how a barn mate's ride was or wishing them good luck at an upcoming show can go a long way. You don't have to be best friends with everyone in your barn, but civility and kindness should be a given.
At the end of the day, all the pieces have to fall into place, from barn management to trainers to riders to staff, to create a positive barn environment. It's certainly easier said than done to create a picture-perfect culture, and at the risk of sounding cliché, it really is the responsibility of each individual in the barn.
It doesn't have to be as grand a gesture as going to faraway horse shows when not competing just to support barnmates. If everyone could just go a little out of their way now and then to do something like letting a barn mate know they looked good in their ride that day, I really think it would make a world of difference. As someone lucky enough to be part of a barn where this happens regularly, I can vouch that it's made a big difference in my life.