Wellington, Fla.—Feb. 2
The penultimate day of competition at the CP Palm Beach Masters has arrived. Take a look at some of the personalities seen on site at Deeridge Farms.
Bericles, The Newcomer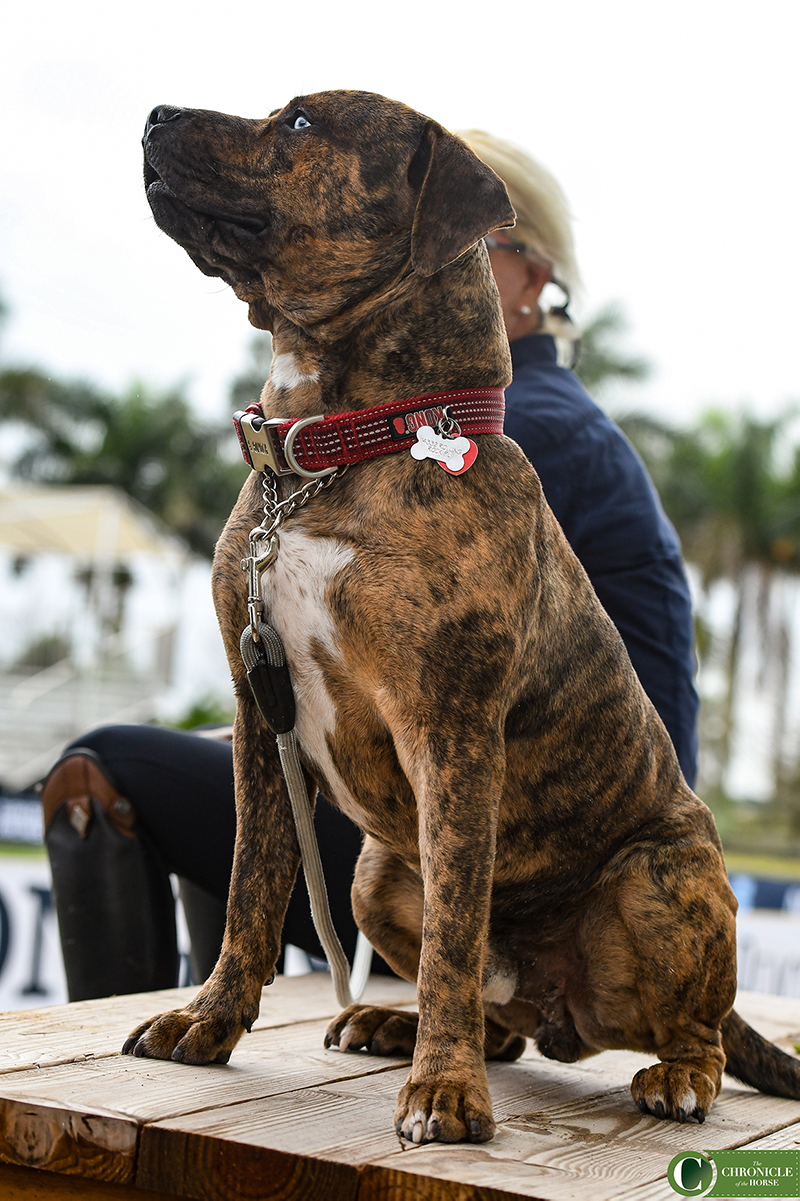 OK, Bericles is neither horse nor human, but he loves horses! Owner Claudia Sovero adopted him from a Palm Beach animal shelter two weeks ago. They believe he is around the age of 4.
"He was abandoned on Christmas," said Sovero. "He's great with horses, [but] he's too intense with them; he wants to play. He thinks they're dogs; he's never seen a horse before."
Teri Kessler, The Budding Show Jumper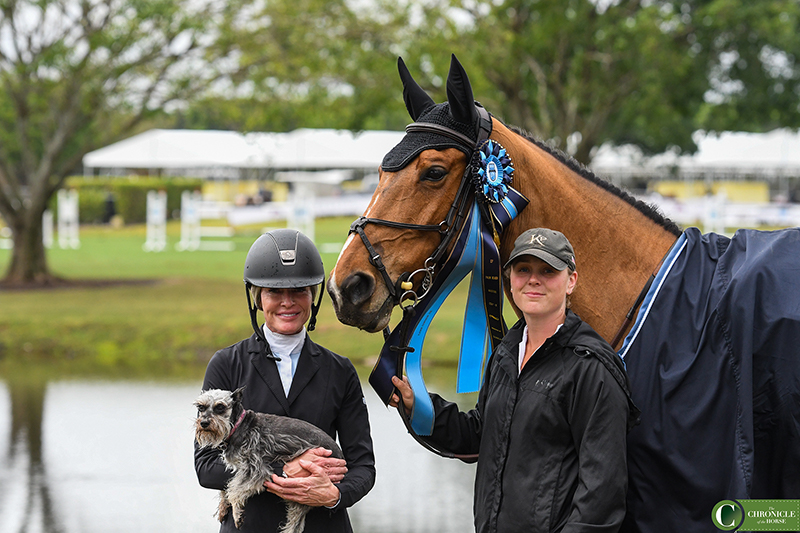 "The thing that really drives me is to always be learning," said Kessler. "I'm always curious about how the better riders do it, and that's the most fun for me. I am 56 years old, and I just started doing the 1.40-meter classes the year before last. Now I'm starting to feel competitive, and it's fun to win a class like [the $5,000 Platinum Championship Tour class].
"These organizers, they make it a really unique event, and to come here and win—it just feels amazing. After seeing how my horse is here on the grass, I'd like to take her to Spruce Meadows (Alberta); I haven't been there since my daughter [Reed Kessler] was showing. I'm out here on my own now, and I would love to go back and try it again with this horse. I was jumping 1.20 meters then. I'd love to go jump the 1.40 meter at Spruce."
Oswaldo Paiz,  The Team Player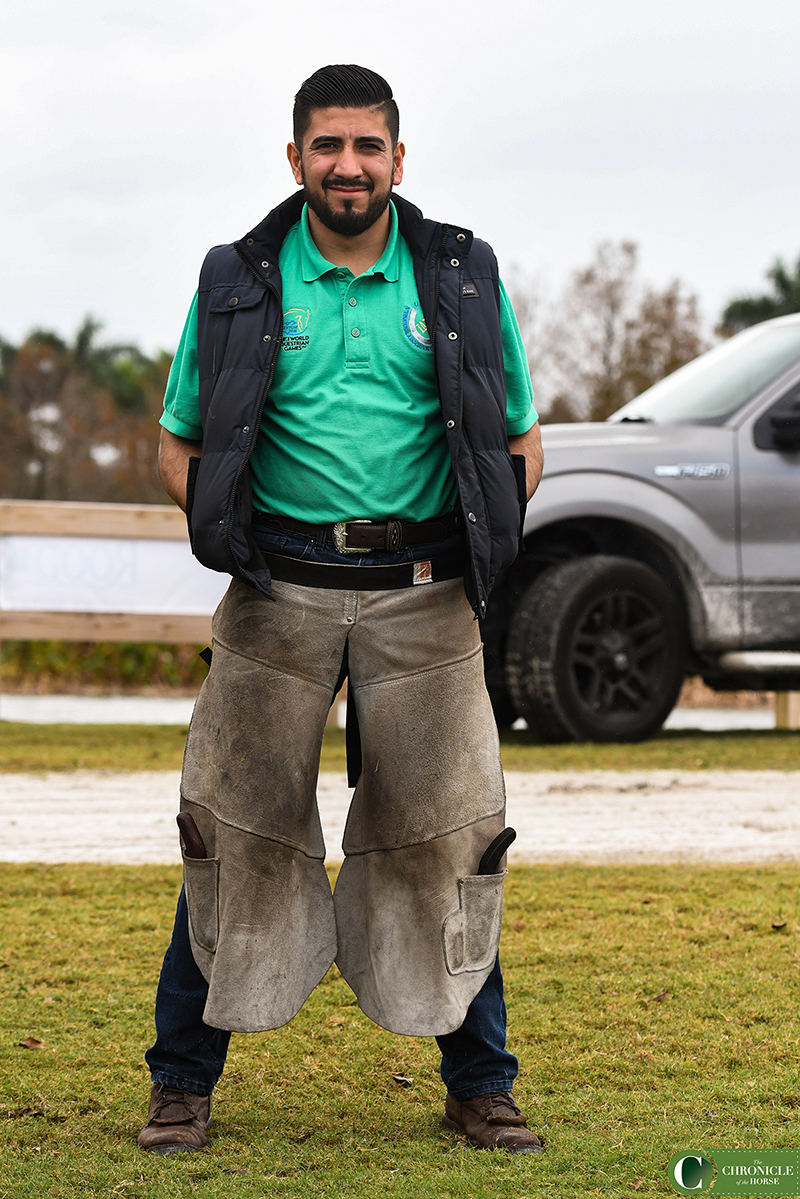 Oswaldo Paiz, 28, was born in Mexico and moved to the U.S. at the age of 18. He has been a farrier for the past eight years and is working under James Gilchrist at the Palm Beach Masters.
"My personal opinion, I believe the horses are the same [as] the house," said Paiz. "You have to build a good construction, a good base. If [horses] don't have good hooves, they can't work. We have to be a team: the rider, groom, farrier and vet, to build sound horses."
Lizziemary, The Twin Flame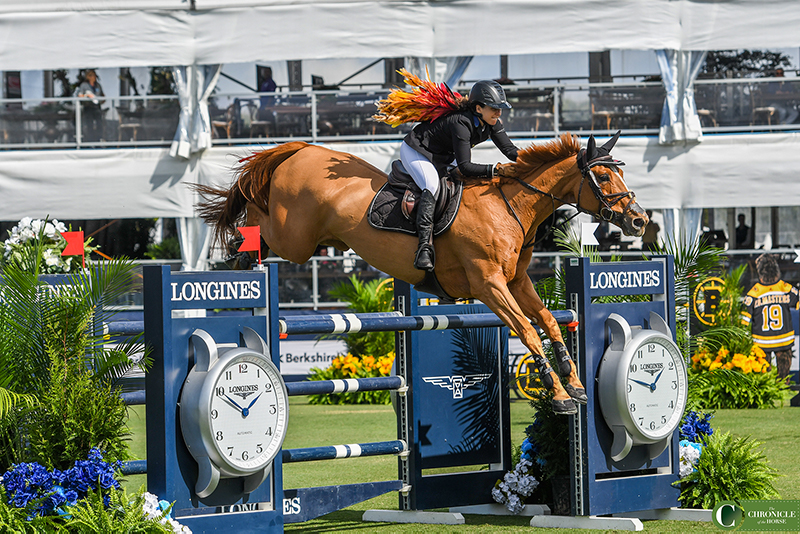 Israel's Danielle Goldstein has been riding the 13-year-old AES mare Lizziemary (Cabri D'Elle—Amanda Lear, Acord II) for the past three years. The Masters is Lizziemary's first competition of the new year, and the pair finished third in Friday's $71,200 Suncast Palm Beach Masters Qualifier.
"I've jumped a couple major championships with her, so I know her really well," said Goldstein. "I haven't won a really big class with her in a while, so I'm sort of hoping that the next few months we can sort of get it together, do something good.
"She is a spirited chestnut mare," Goldstein added. "I always joke that she's my flying redhead."
Nick Skelton, The Spectator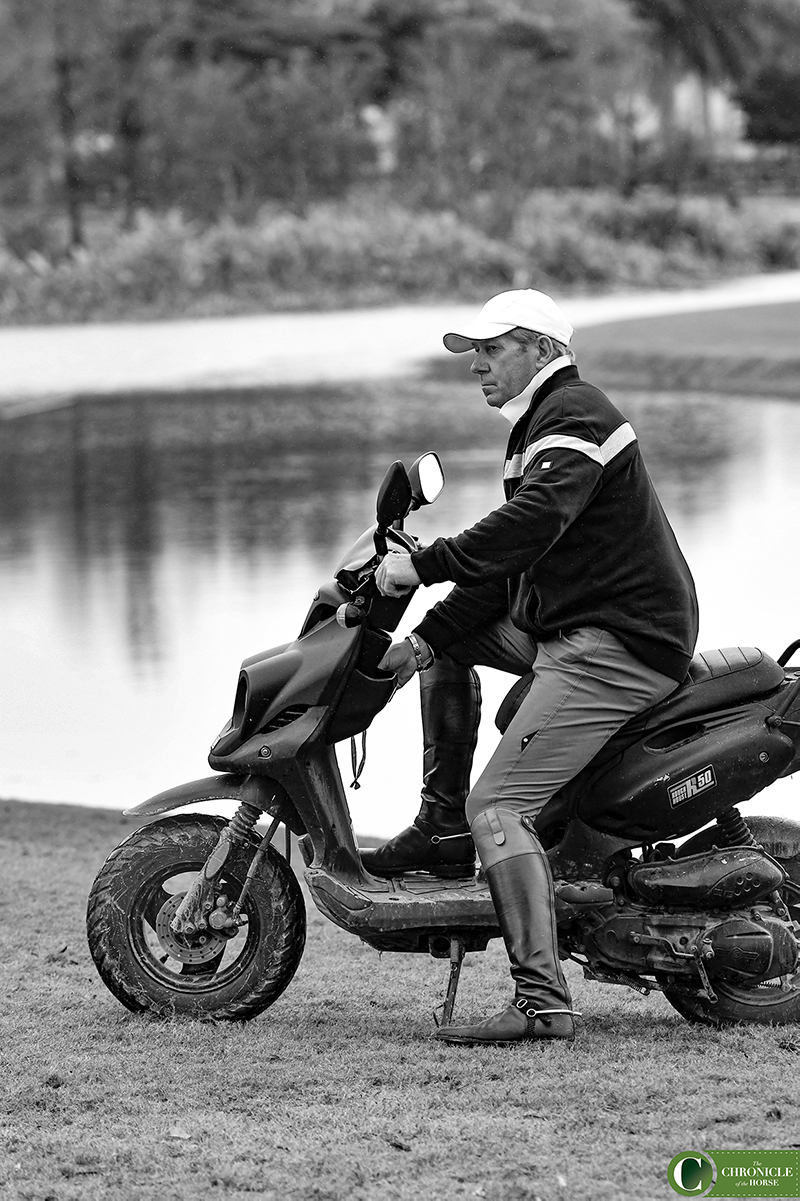 Retired from competition, not from the lifestyle! On Friday, Great Britain's Nick Skelton was spotted ringside at the Masters.
---
We're on site at the Longines Palm Beach Masters CSI4*-W all weekend to bring you news, photos and results. Check back all weekend for more!