If I were to ask you what the word community means to you, I'm sure I'll conjure up a vast list of responses that will no doubt include religion, family and neighborhood. Your community is probably what gives you purpose each day, a sense of belonging in life and solace during times of adversity.
I've had the privilege of being a part of different communities as a result of my various interests and stages of development. These communities have become intertwined and layered together to create a unique network of individuals that I remain connected to regardless of where I am or what I'm doing.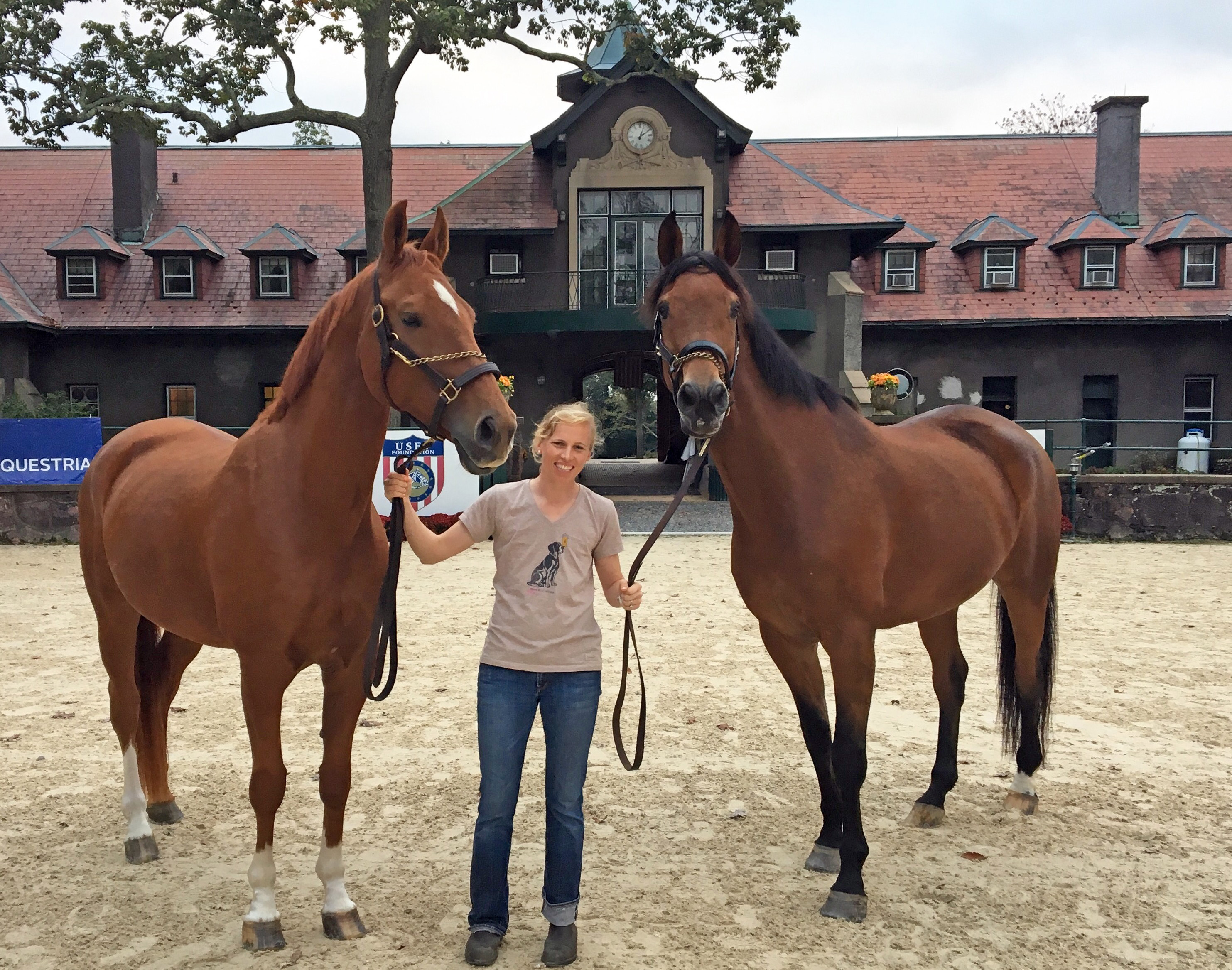 While the communication between these friendships might go silent at times, they are still alive, and there's nothing like a benchmark life event to clear the cobwebs, or perhaps bring to the forefront friends you didn't know you had.
I was talking to a colleague recently about the ups and downs of my cancer diagnosis and current chemotherapy treatments. She complimented me on my attitude and perseverance to continue to train and compete while going through such a challenging time. She said that we have to find the gifts in everything, even the bad, and it's true.
I told her that as strange as this may sound, in some ways, I've never been happier. I'm extremely happy with my business and thrilled with the clientele I have right now. My horses are all working really well and I'm making big goals for the future. I have a coach that I admire, who believes in me and is always there for me. I have an incredibly supportive and loving husband that I don't know what I did to deserve and a stepdaughter who makes me smile.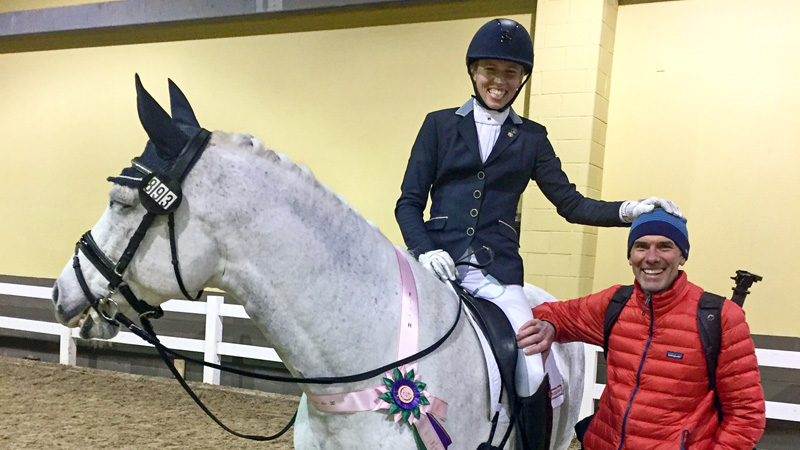 My family has surrounded me with steady support and compassion. I have a staff that is there for me all the time and at any moment's notice. And I have an unbelievable group of friends from all over the world that have emailed, texted, called and written to me letting me know they care.
Being treated for breast cancer is the most difficult thing I've ever gone through, it has however made me more aware and appreciative of everything I have. I'm thankful for my community, which has shown me the many gifts that surround me and wait for me on the other side of treatment.
---
New Chronicle blogger Emily Donaldson is a professional dressage rider and trainer based in Oxford, Pa. She grew up in Pittsburgh, Pa., and started riding when she was 5. She garnered a well-rounded equestrian education through foxhunting, hunter/jumpers and eventing. At 13, Emily decided to focus on dressage. She received her USDF bronze medal and trained her off-the-track Thoroughbred gelding Thanks A Bunch from first level to Prix St. Georges. After earning a bachelor's degree in art history from the University of Pittsburgh in 2005, Emily spent the summer as a working student for Courtney King Dye and then in 2006 with Jennifer Baumert.
In 2007 Emily returned to her hometown of Pittsburgh to pursue a career in fundraising and marketing. Emily spent eight years working for several influential non-profit organizations while continuing to compete and train. In 2014, Emily married equine veterinarian, Mark Donaldson, and relocated to eastern Pennsylvania to live with Mark and her stepdaughter, Lucy, in Unionville.
It was at that time that Emily also decided to officially launch Emily Donaldson Dressage LLC. Now she starts young horses and trains an enthusiastic group of dressage and event riders, in addition to competing at the FEI levels herself. Read all Emily's COTH blogs.