Mill Spring, N.C.—April 7
Two small divisions of advanced ran cross-country today at The Fork, and at the end of the day, there were two new leaders.
Lauren Kieffer and Team Rebecca LLC's Veronica are leading the advanced, test B, division, adding 10.8 time penalties on cross-country, while Whitney Mahloch and her own Military Mind are leading the advanced, test A, division after adding 2.4 time penalties.
None of the 16 riders across both divisions made the time. Sable Giesler retired Devil Munchkin after two refusals on course, and Boyd Martin and Kyra picked up 20 penalties but continued on to finish.
Neither Kieffer nor Mahloch have a rail in hand for show jumping tomorrow.
For full scores, click here.
Read on to hear from the leaders and see photos of the division.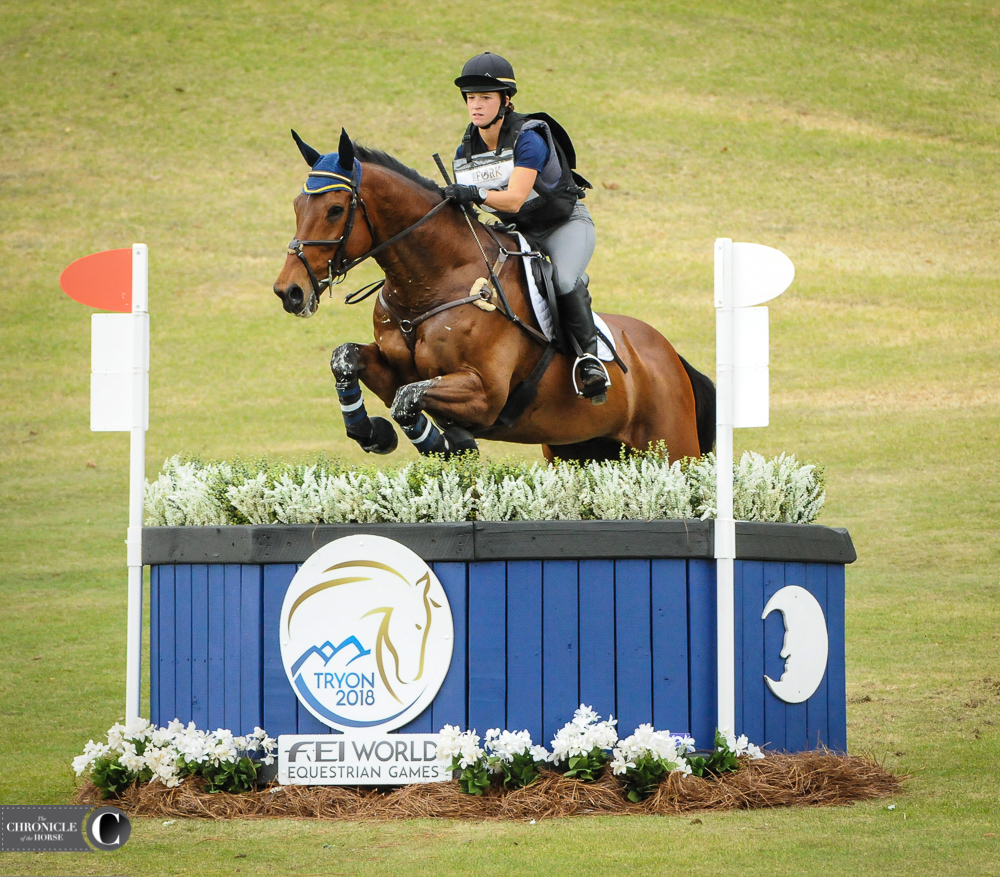 Whitney Mahloch and Military Mind (first, advanced, test A)
"It was my first time here, so I was getting to know the track a little bit. He's usually really great on cross-country, but he was a little bit more sticky today. I tried to ride forward; I don't usually worry about the time too much. I usually look at my halfway point, and OK, it's about where we are.
"He covers a lot of ground, and he's pretty quick, so it's usually not a big issue for us. The fences just come out of stride. He was quite good. Some of those tough corners, I added a little stride in there because I wanted to be really accurate and make sure we got through the flags. He's pretty brave, and we found our way around the course."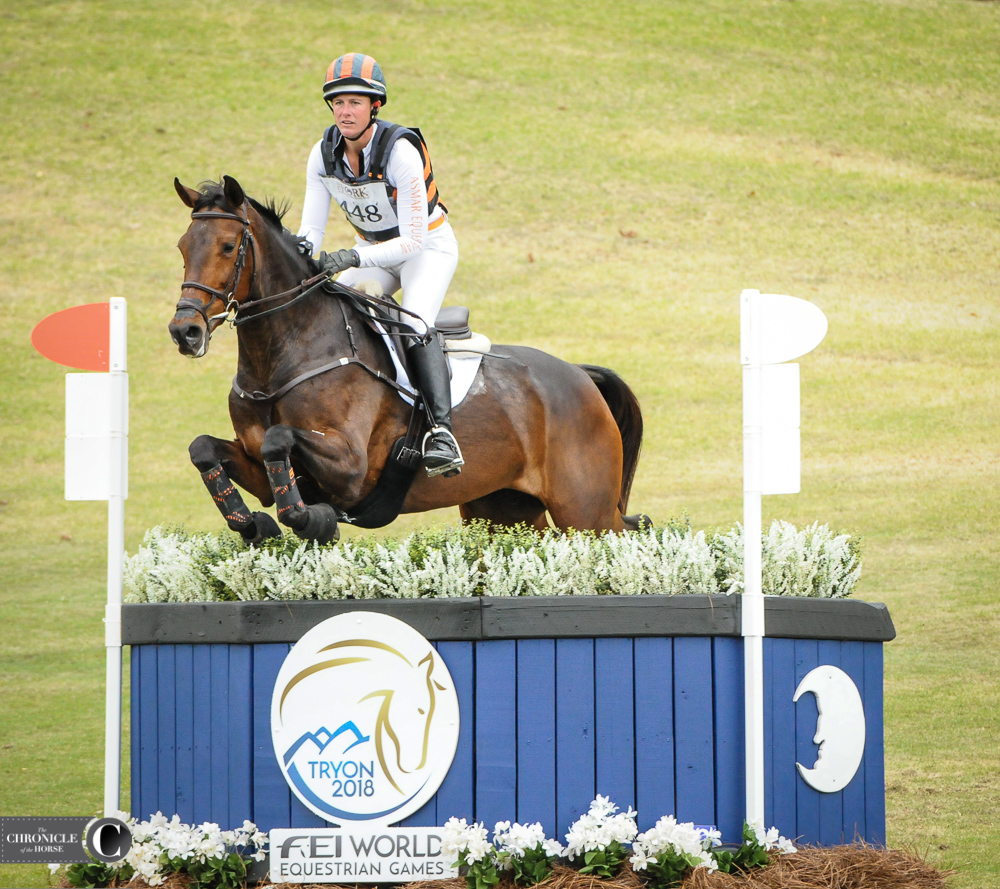 Lauren Kieffer and Veronica (first, advanced , test B)
"It was my first time here, so it was all new to me, but both the horses I was on were quite experienced, and they're heading to Kentucky and Badminton [England], so I wanted to be quick and efficient, but it was important that they stayed rideable and thinking ahead.
"Walking it you kind of felt there were a lot of gallop fences, but you actually didn't get to just settle into a gallop with the golf course undulations, so that was really good to learn about the course. I thought it rode overall quite well, and I think Mark [Phillips] was probably luring us all into a false sense of security! I don't think it's going to ride like that in September. I think it's important to keep that in mind. Veronica is an old pro at this point, so I'm just trying to make sure she stays rideable for her [Badminton]."